It's been a fair old while since I last posted a Sneaker Diaries post but since starting my YouTube channel, styling outfits with sneakers/trainers has been one of the most requested videos I've had.  Although I haven't had chance to film a Lookbook for YouTube yet I did decide to reignite the ongoing series with a new post.  If you're not familiar with my Sneaker Diaries series then there are lots of posts for you to catch up on and all outfits are styled with...yep, sneakers.
My white all leather Converse haven't yet been featured in a Sneaker Diaries post so today their making their debut.  They were a new purchase of mine back in October and I bought them for going away on our US Road Trip around New England in Autumn.  Whenever Simon and I go away I always take a pair of Converse and they get trashed whilst we go hiking and adventuring, and as I'm not one of those people that particularly likes a 'rustic' looking pair of Converse they usually go to charity as soon as we get home.  I figured an all leather pair might be a bit more practical (even in white) because leather is so much easier to clean, and I must admit, these coming up like new with a quick sweep of a damp magic eraser (one of my wardrobe & household tools I couldn't live without).  I wore this look earlier on this week when we had a lovely sunny day and despite being a little nippy, the temperature resembled that of a day in March.  The Trench Coat is a classic, a wardrobe staple and something I will always have in my Capsule Wardrobe.  It's the perfect go-to for Spring, so if you haven't yet invested in a trench then keep your eyes peeled to pick one up before next season starts.  A super cosy brown cashmere jumper layered over a thermal top keeps me warm under the trench and a pair of non-ripped, full length (now there's a surprise) light wash jeans were my denim of choice.  It's a very casual, weekend-ing look made up of basics with a slight pop of colour from this red Saint Laurent tote bag.  Simple yet effective, always my motto.  You are also catching a sneak preview of my new Maria Tash piercings, but if you want to catch the full story then catch that over in next week's vlog (up on Wednesday) over on my YouTube Channel.
FYI: For anyone wondering why I've chosen to use the word Sneakers (American) over Trainers (British), it just had a better ring to it.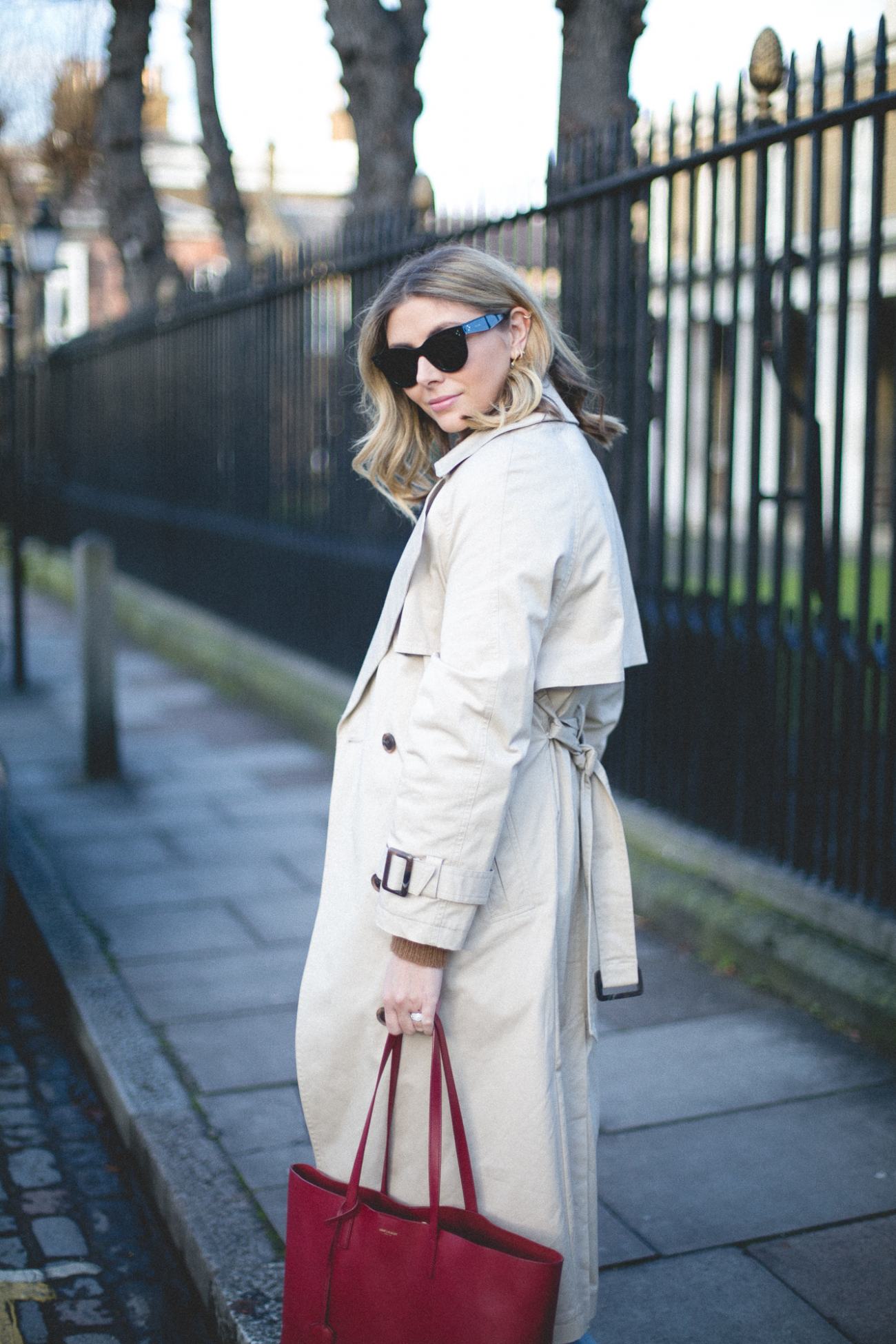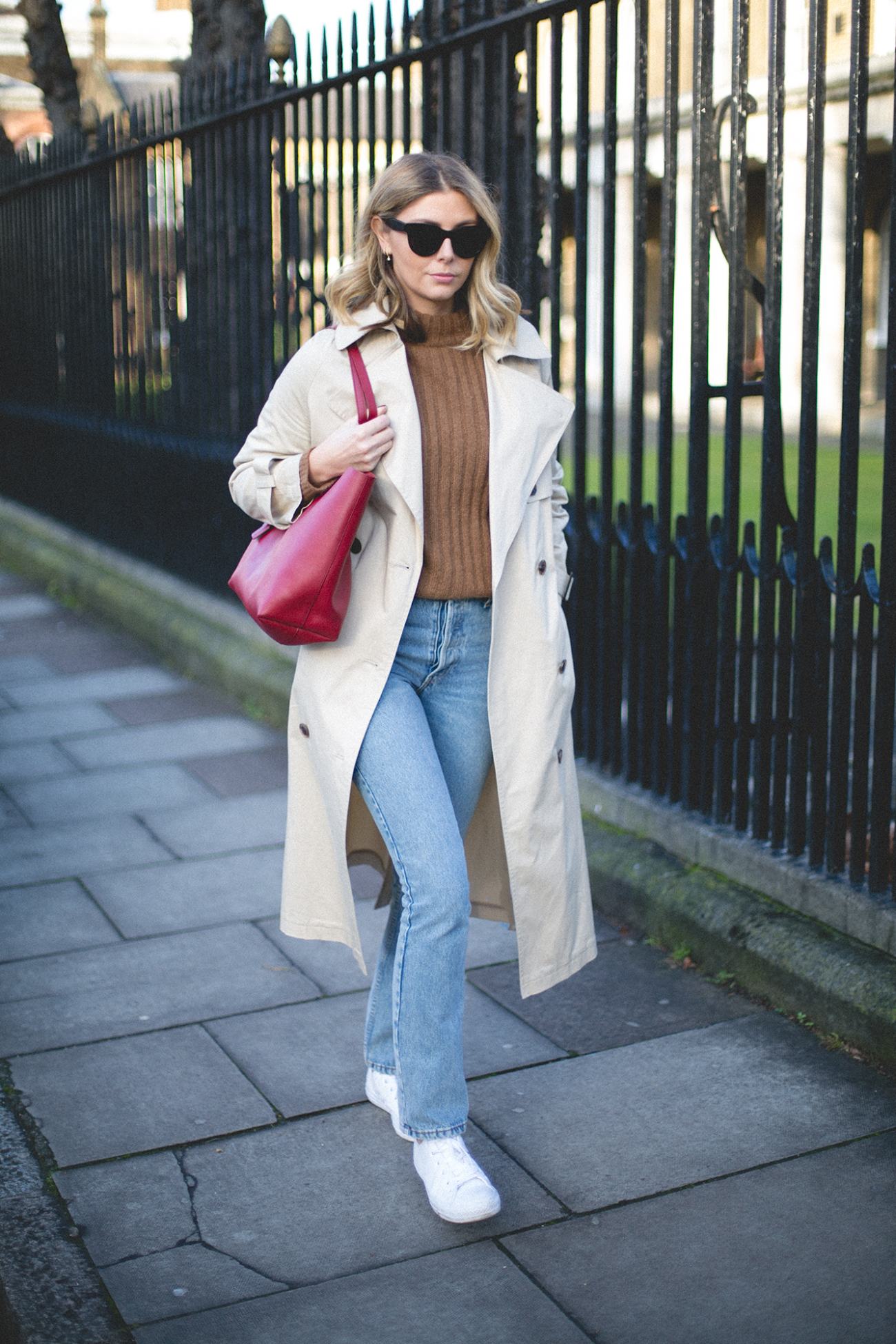 Outfit Details
Trench Coat - Next (Old but similar here and here)
Jeans - Re/Done (true to size, also available here)
Sunglasses - Celine (Similar high street version here)
Earrings in First Holes - Shashi
Earrings in Second Holes - Shashi
Earrings in Third Holes - Maria Tash at Liberty (Similar Maria Tash style here)
Earring Worn In Cartilage - Shashi
Shop the Post