Body shaming; a term we've all become far too familiar with over the last few years as social media basically exploded into our lives.  As much as we try and fight it, I personally think it will always stick around.  So what now?  Well, like everyone else in the world I too have body hang ups.  There are certain things about my body that I hate, issues I have struggled with for years but you know what, it's completely normal.  However with each year I become a little more accepting of my 'flaws' and I have learnt to embrace them.  My biggest hang up in my teenage years were my small boobs, and when I say small I mean small, I wouldn't even fill an A-cup.  As if being a teenager isn't bad enough, I felt like I looked no different from the boys in my year…ok minus my long bleach blonde hair.  I was very athletic at school so actually my lack of boobs helped me excel in this area, I was more streamlined and combined with my long lanky legs, I was manufactured for speed.  But I dreaded swimming season in PE and used to wear two padded bikinis under my swimsuit just to make it look like I had something there.  I actually struggled with this issue right up until my early twenties and then I met my now husband.  I'm not saying it was all down to a man to make me feel better about myself, (nor am I saying that that is in fact a bad thing in itself) but with each year of growing older certain experiences and life in general made me see things in a different light.  Acceptance and confidence were key to getting over this issue.  Now at 30 years old I'm finally an A-cup, sometimes stretching to a B-cup on my period (mini fist pump!) and you know what? I bloody love it!  I can sleep on my front, WIN!  I can go for a run without feeling uncomfortable and as I have what's know as a 'Fashion Chest' I can go braless with pretty much anything I wear…hello low cut shirts!  The point I'm trying to make is that we all have body hang ups no matter what our shape or size but we should learn to embrace them and life is too short to be worrying over small boobs, wobbly bums or broad shoulders.
'Make Your Body The sexiest Outfit You Own'
Selfridges seem to think along the same lines as they have recently launched their Body Studio in the flagship store on Oxford Street.  Located on the 3rd floor it's the first destination of it's kind offering the widest variety of lingerie, fitness and wellbeing, all spanning across 37,000 square feet.  I dragged my husband there last weekend to check it out and we spent 2 hours feeling completely in awe.  I of course went shopping for new pj's, some loungewear and stocked up on some beachwear for my upcoming trips and I left my husband in the lingerie section where he was quite happy.  My apologies if you saw him lurking there, I assure you, he is not a pervert.  Actually after about 5 minutes he went and sat down in the Hemsley + Hemsley cafe (brought to us by the minds behind the Spiralizer) whilst I tried on around 30 kaftans which according to him were all 'very nice and floaty' (lol to the man speak!).
Wobbly bums have also been taken care of as both Pyscle and Yung Club Yoga take up residency (scroll down for dates) within the Body Studio.  And for the finishing touches you can even visit the new Daniel Galvin salon which is now a permanent fixture of the Body Studio, offering exclusive hairstyling services developed by James Galvin.  This place has it all!
Special thanks to The Hoxton Hotel in Shoreditch for their hospitality during my stay
Over the last few years I've finally come to accept my pet peeves about my body and now I embrace them.  Small boobs? I don't care, and it sure as hell doesn't stop me from wearing whatever lingerie I like!
Did you know that 80% of women are wearing the wrong bra size?  Visit the Fit Studio, located within the Body Studio and Selfridges will ensure you leave with perfectly fitting lingerie.
Shop Intimates
Working from home I spend way more time than I care to admit in my Pyjamas, but shhhhh don't tell anyone 😉
I picked up these Mercy Delta star PJ's and this cute Eberjey cami/shorts set on my recent visit to the Body Studio as I wanted to inject a touch of luxury to my downtime.
Shop Nightwear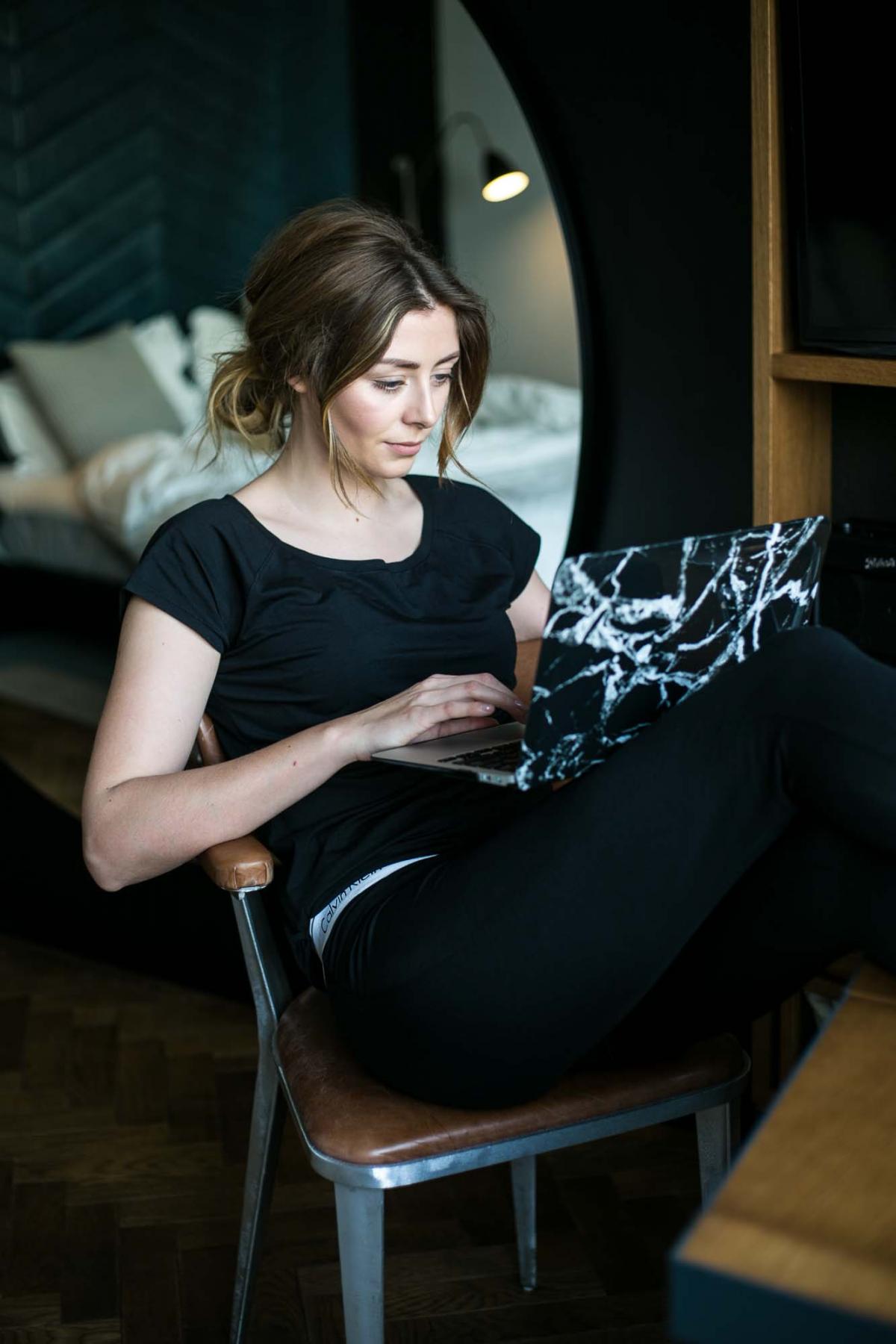 We all have those days where we want to chill on the sofa and watch Netflix all day, I call them Sunday's.  This Calvin Klein loungewear is my go-to for when I need a day of rest.
Shop Loungewear
Heading off to sun, sea, sand and palm trees?  The Body Studio has everything you could possibly need from cute espadrilles, chic pool attire and trendy towels to inflatable swans!  Oh and don't forget those 'nice and floaty' kaftans 😉
Shop sun & Swimwear
Looking and feeling good in what you're wearing shouldn't stop when it comes to a work out.  The Body Studio is home a huge range of activewear and accessories, housing the ultimate urban brands such as Adidas by Stella McCartney and Ivy Park.
Once you're kitted out you can hit one of the workout sessions in store:
Psycle
The ultimate high intensity workout
11.04.16-22.05.16
Yung Club
Yoga
25.05.16 – 10.06.16
Shop Activewear
This post was created in collaboration with Selfridges, all imagery, words and opinions are my own
Photography by Amber-Rose