Hey guys, I'm sorry it's been a while since I last posted, I promise there is lots of goodness to come and a brand new site which should make consuming all my content super easy for you to do in one place, exciting times so stay tuned and watch this space!
But for now I'd like to share with you some of the outfits which I wore whilst down in Cornwall last week.  You might have seen some of these over on Instagram already and in my recent vlog but here they are in all their high-res glory along with the details of what I'm wearing.  Having grown up in Cornwall and spending some 20+ years of my life down there I'm definitely used to the unpredictable weather conditions.  However it surprised me by staying bone dry the entire week we were there, very much in keeping with this heatwave the rest of the UK is having.  So if you have a trip down to Cornwall in the next few weeks then I can tell you that the days are very warm but as you'll be by the coast it does cool down in an evening.  Unlike London which stays unbearably muggy throughout the night, Cornwall has a cool breathable atmosphere so you'll be able to sleep comfortably.  However I would advise taking a hoodie or sweater with you if you plan on sitting outside after 7-8pm as it can get a little chilly.  I would also advise that you take plenty of bug spray because those little bitting buggers are rife down there, poor Simon looks like he's got chicken pox on his legs because he was bitten so much.
If you are off to Cornwall I'd love to hear about your trip or if you've been in the past, where was your favourite place or memory?
We'll be back there in just over two weeks for another week and we'll be all over the place so I will be writing a travel guide for anyone who's interested.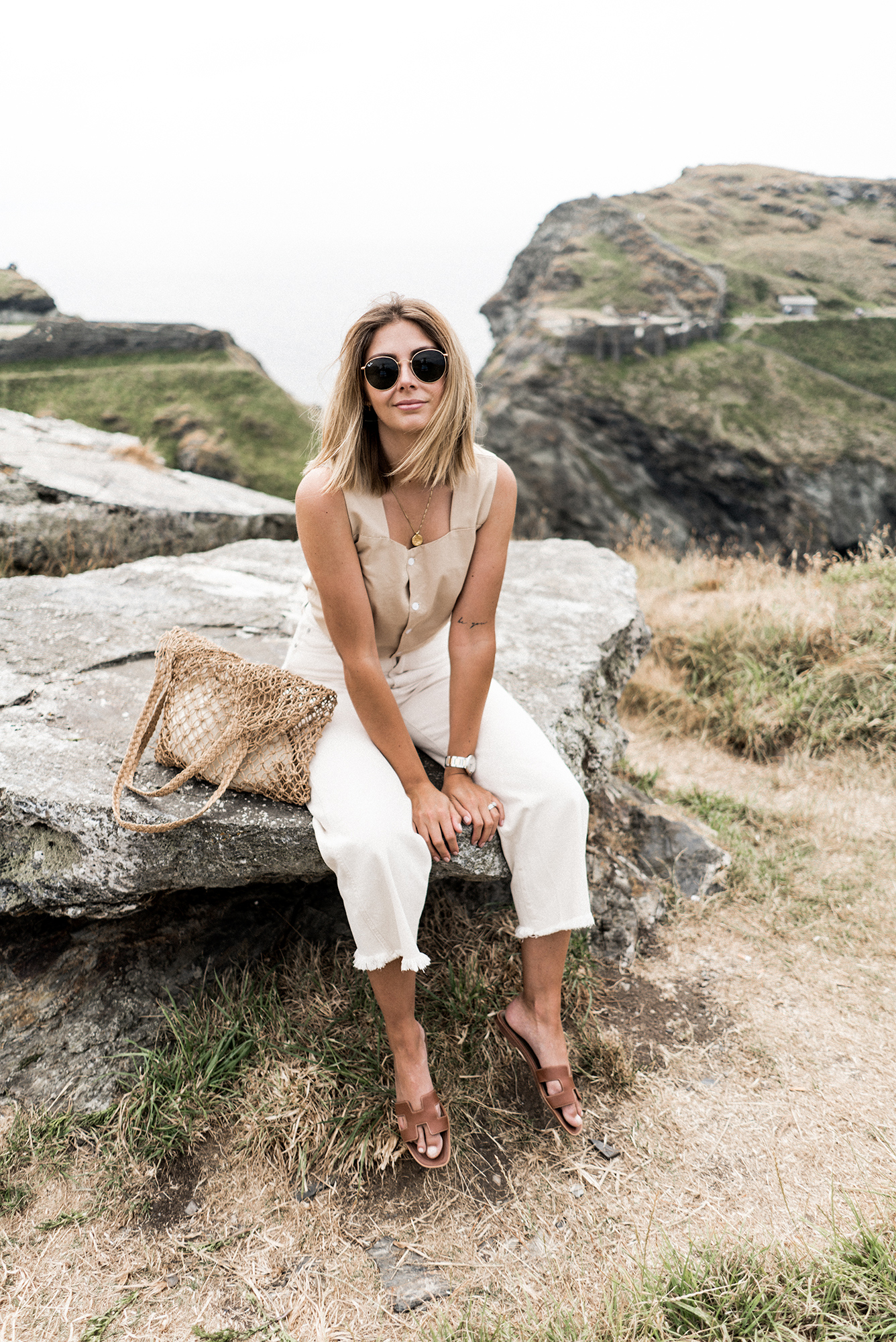 Location: Tintagel
Weather: Slightly Overcast but warm with temperatures around 23 degrees
Sandals - Hermes (Affordable alternatives here, here and here)
Location: Tintagel
Weather: Slightly Overcast but warm with temperatures around 23 degrees
Jeans - Zara (Similar here)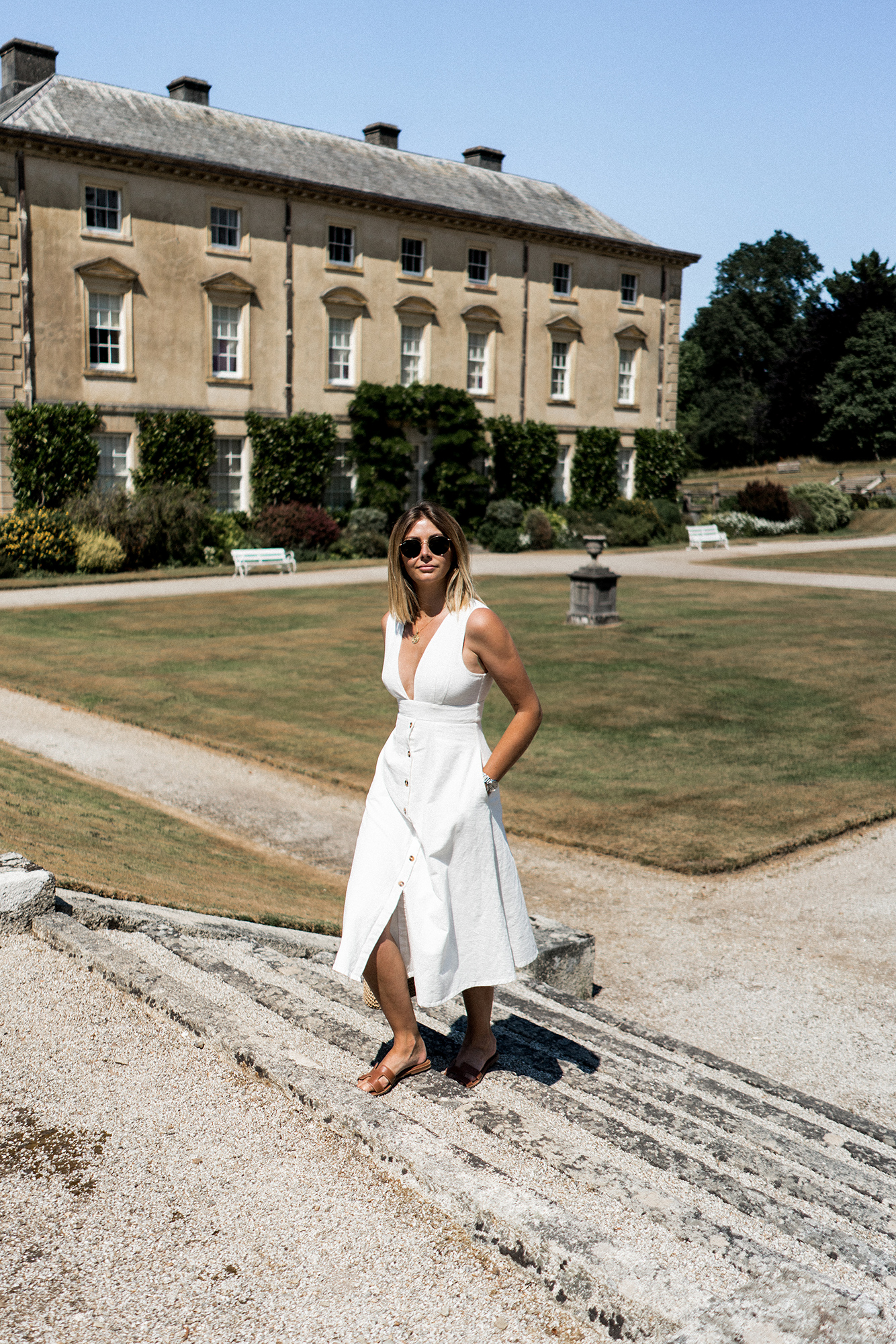 Location: Pencarrow House & Gardens
Weather: Clear blue skies, temp around 29 degrees
Sandals - Hermes (Affordable alternatives here, here and here)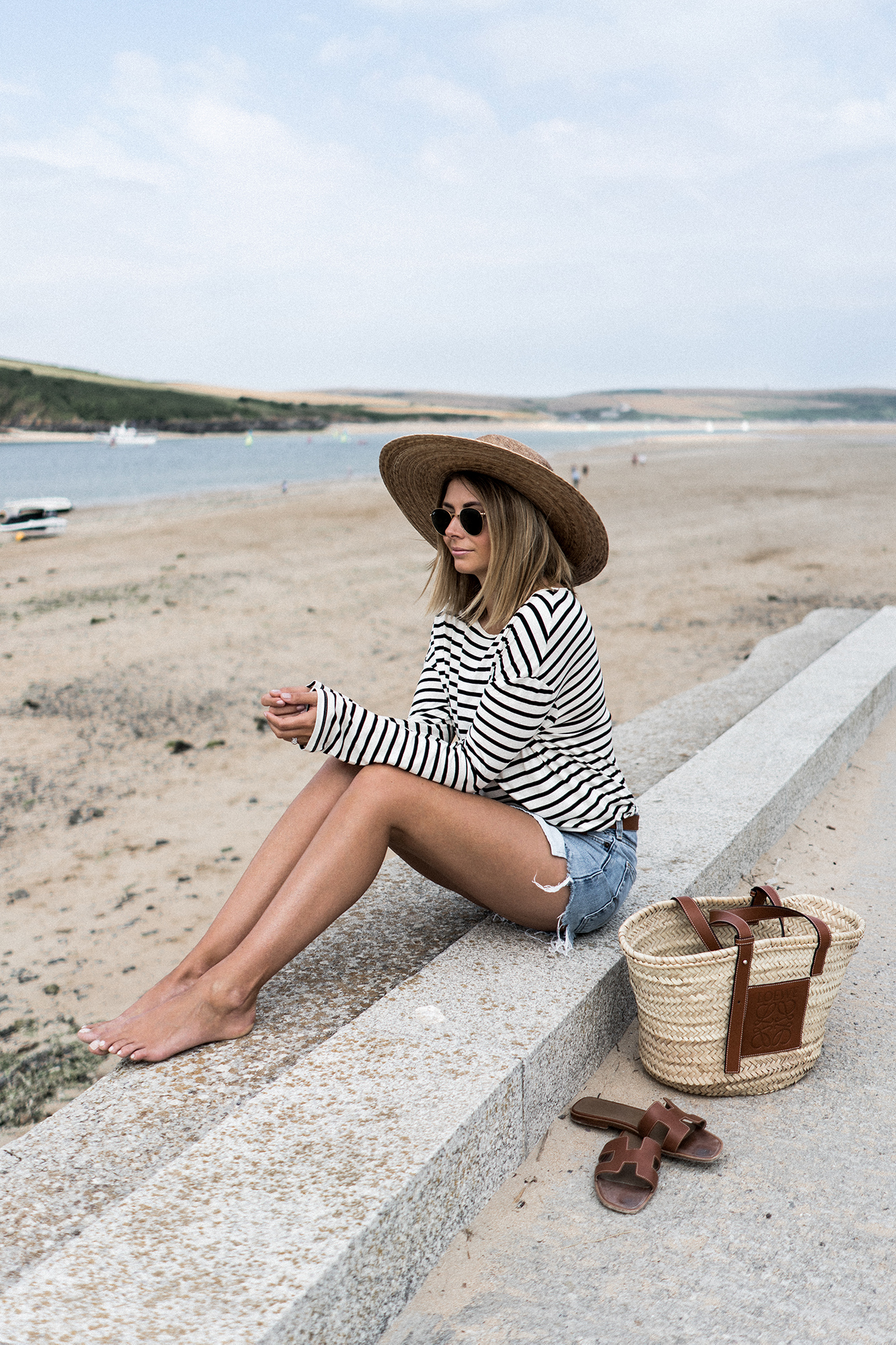 Location: Lost Gardens of Helligan
Weather: Slightly cloudy and humid, temp around 26 degrees
Shirt - M&S (Mine is the older version which has pockets)
Jeans - Zara (Similar here)
Sandals - Dear Frances  (Affordable alternatives here)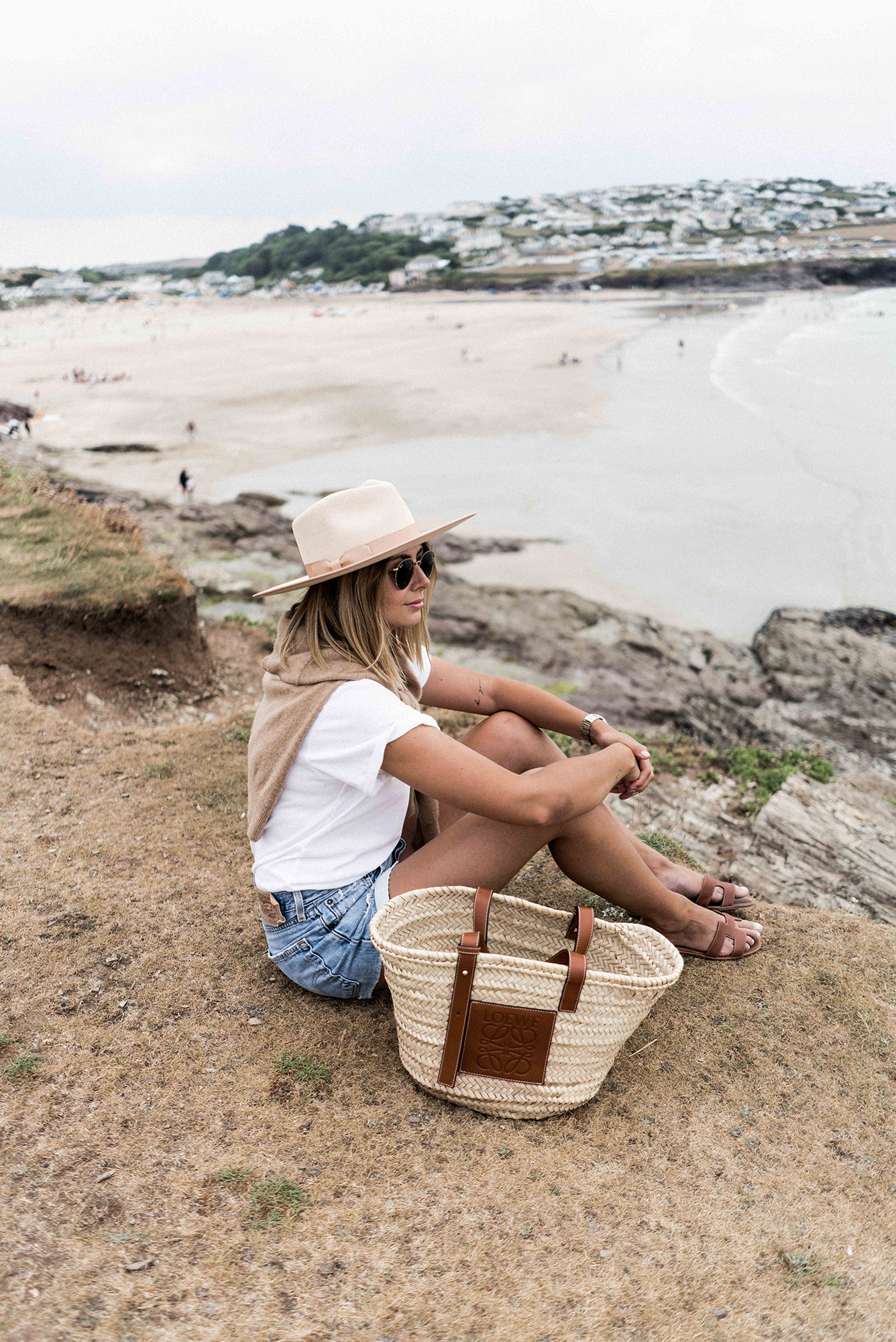 Location: The Eden Project
Weather: Overcast, temp around 23 degrees
*This image was shot as part of a paid collaboration with Topshop*
Location: Rock Beach
Weather: Overcast, temp around 25 degrees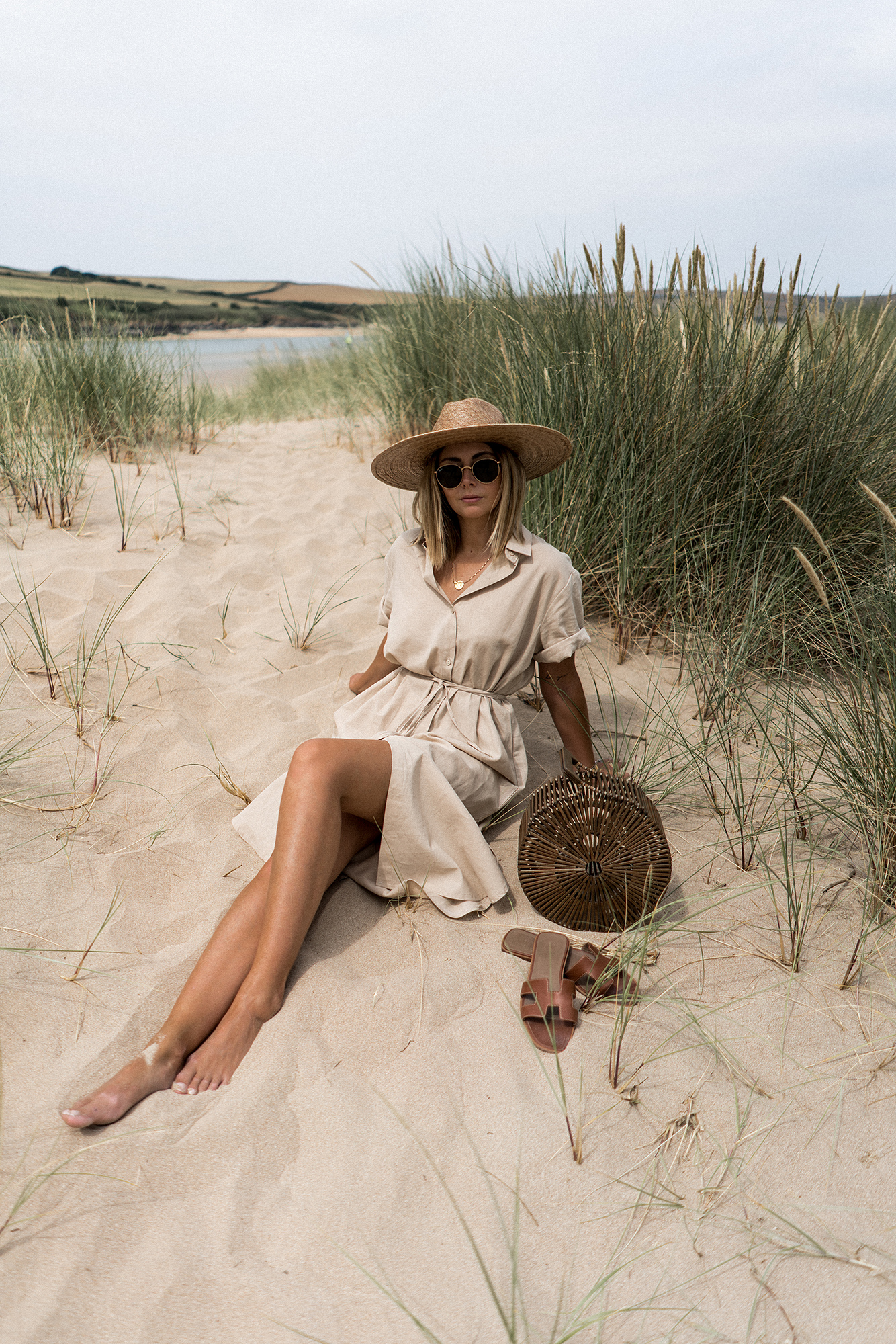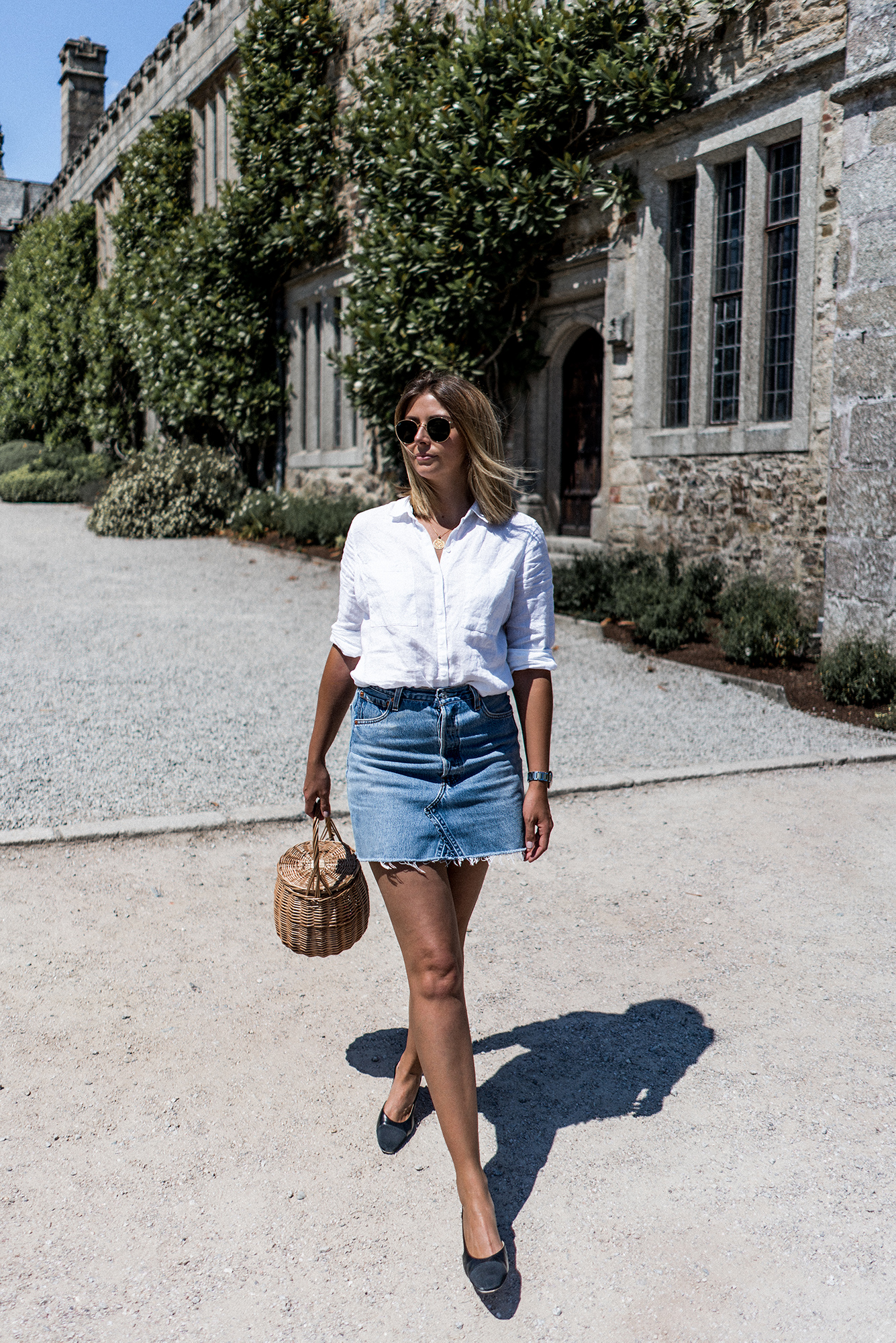 Shop the Post