With the summer months fast approaching I wanted to invest in a staple pair of summer sandals.  I'd had my beady eyes on these Chloe wedge espadrilles for a few weeks and over Easter weekend I decided to treat myself, call it my version of an Easter Egg.
They're such a classic piece which I know I'll get so much wear out of over the next few months and hopefully over the next few years.  They also match my beloved 'Faye' bag perfectly so all in all they were a wise purchase.  As soon as the sun came out I couldn't help myself from taking them out for a test walk.  They look super comfortable but on occasion (well, more often than not) designer heels can be quite the opposite, thankful this was not the case for these delicious wedges.  They are in actual fact the most comfortable things I've ever put on my feet, all slippers aside.  The leather and suede are so butter-soft that they simply caress my feet in a way that only Chloe can.  In terms of price (£390) I think these are pretty reasonable for a brand which has all of a sudden rocketed into one of the top 5 'IT' brands to be seen wearing, especially when you compare the price to some of the other sandals like these lace up gladiators.  Size wise they run pretty true,  I probably could have done with a half size bigger because my big toes are annoyingly long and slide forward as I walk, but then the rest of the shoe would have been too big as my feet are very slender.
And yes I may have slightly re-cycled an outfit which I wore last month (in this post) but I knew the neutral tone of this nude blazer would suit both Chloe pieces perfectly.  I've also swapped in a fresh pair of jeans which are fast becoming my new favourites.  The raw hemline (no DIY required) and rips drew me in like a denim tractor beam!
EJ Style Tip!
Mix High Street & High End
I invest in my bags and shoes, always choosing classic pieces which I know I'll wear year after year.  Adding in these designer pieces can make a high street outfit look far more expensive.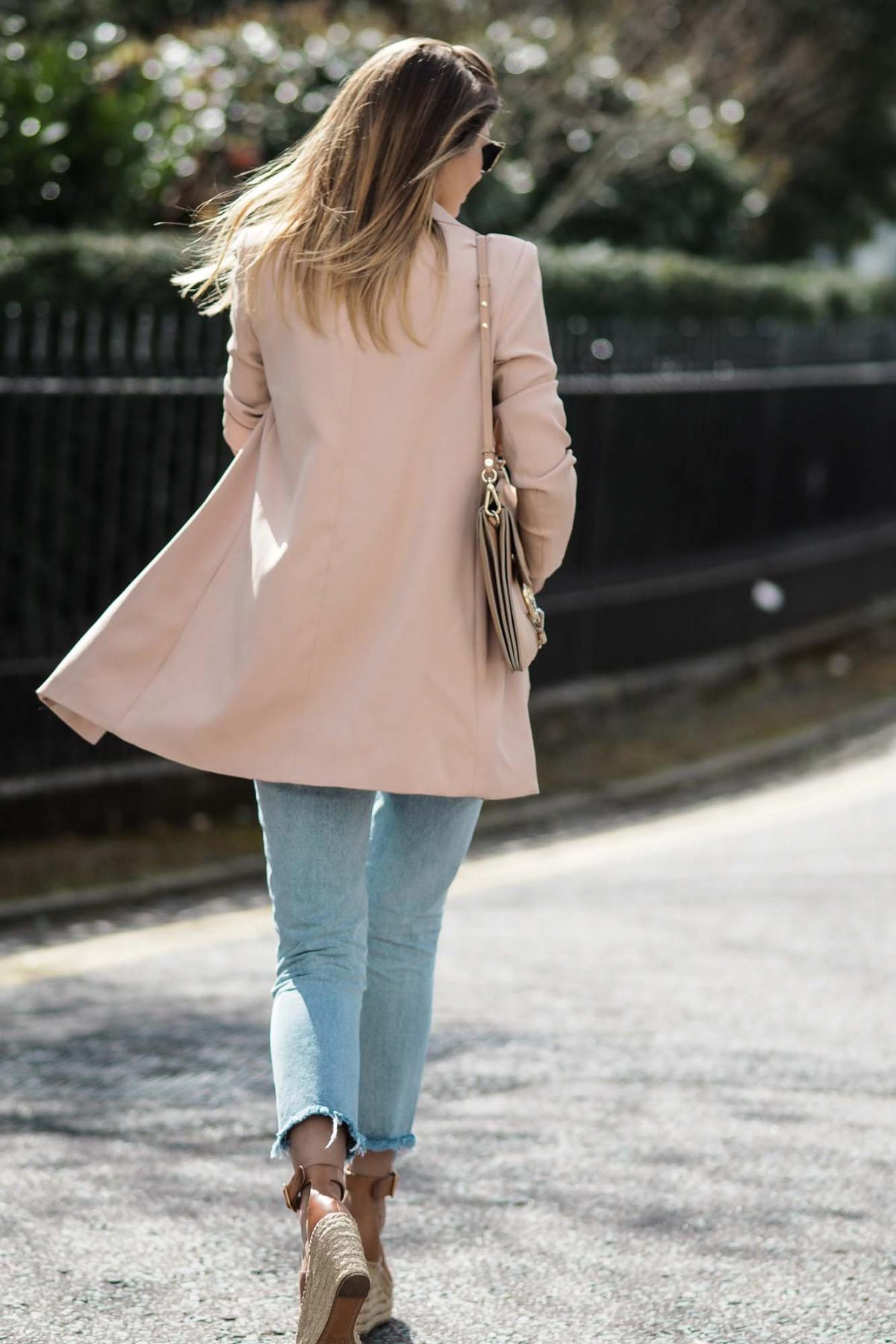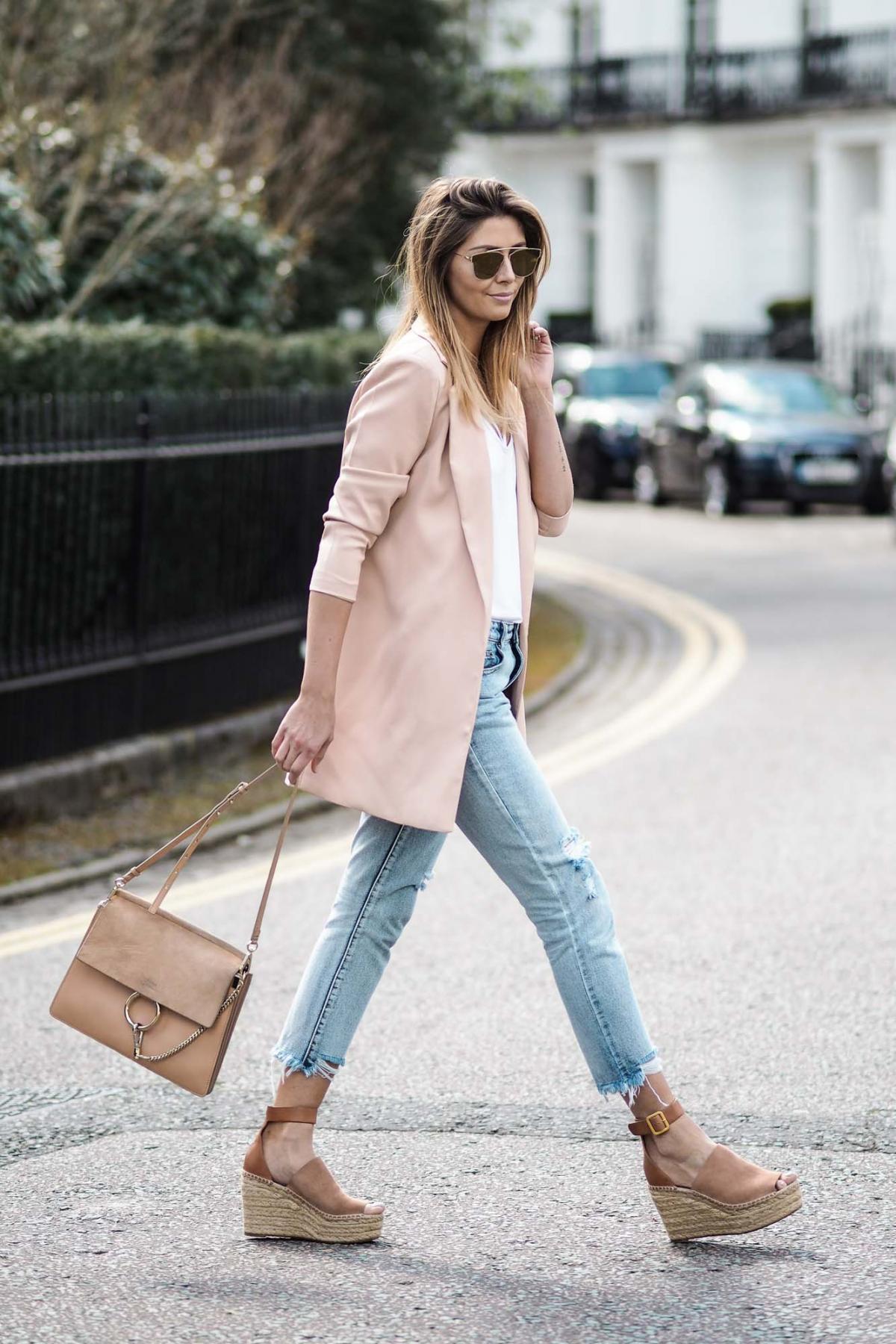 Outfit Details
Blazer – Missguided
T-Shirt – Boohoo
Jeans – Boohoo
Bag – Chloe
Shoes – Chloe
Sunglasses – Yesstyle
Shot on the Olympus PEN E-PL7 and the 75mm Lens
Shop the Post