We all know I'm a sunglasses addict and today I'm sharing 5 of the latest sunglasses trends for this season.
I've partnered up with World Duty Free for this post and I couldn't have thought of a more perfect partner in this instance.  If you recently watched My Sunglasses Collection video over on my YouTube channel then you'll have seen my extensive sunglasses collection and in fact 90% of that collection has come from World Duty Free.  I'm always nagging Simon to leave for the airport early so I have time to try on sunglasses in duty free and I can guarantee that I will always come away with another pair on any trip we go on.  I think of myself as a collector and a collectors work is never done.  Now obviously the bonus of buying your shades at World Duty Free is that tax free saving but I recently learned that they offer a pretty cool service where you can reserve items before you travel via their website.  So if you're in a rush or you know exactly what you want you can reserve them ahead of time.  It just makes life easier so once you've got through security after they've confiscated your "travel size" micellar water (for the 100th time...when will I learn?) you can swing by World Duty Free and pick up your reserved items.  Pretty schweeeeet eh?  You can even nominate someone else to pick up your reservation too, just choose wisely because you don't want them running off into the sunset with your new shades, am I right?
1. LOGO MANIA
The logo trend has been huge (literally) over the last few seasons and it's very much here to stay.  A logo is iconic and we're now all wearing them with pride and showing off that brand name.  These oversized Saint Laurent sunglasses boast the classic YSL logo on the arms for all to see but they're also a very flattering and timeless style.  I opted for the tortoiseshell but they do also come in black which are incredibly chic.
Shop these sunglasses here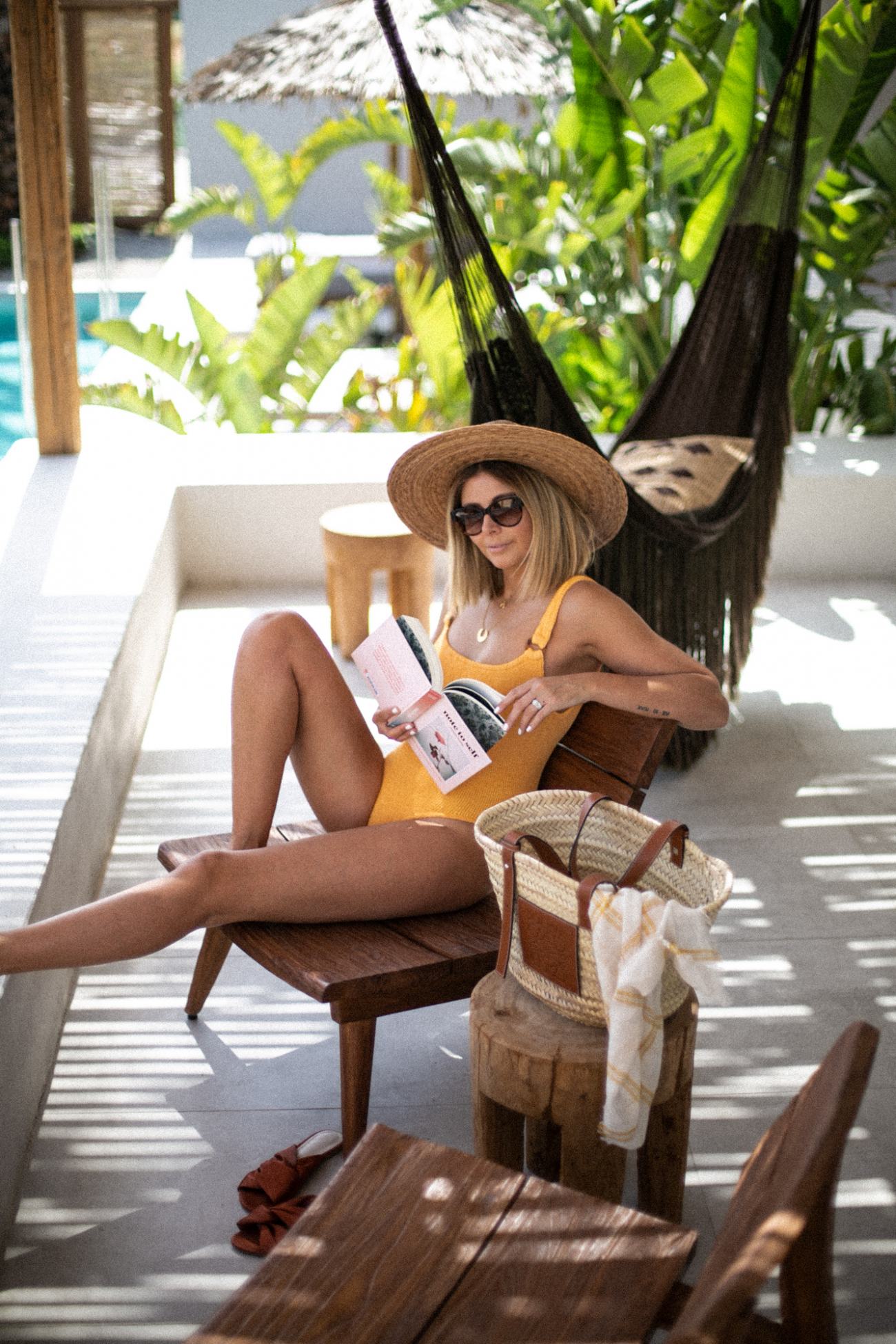 2. CAT EYE
Throwing it right back to the 50's and 60's, cat eye sunglasses have made a comeback!  The 'cat eye' is the biggest trend in sunglasses this season and even if you can't pull off the slightly more narrow styles which are circulating social media right now, fret not, because there are so many different options for you to choose from.  Admittedly I have been donning these narrow cat eye frames which is why I thought I'd show you these oversized Gucci shades as an alternative for different face shapes.
Shop these Gucci Sunglasses here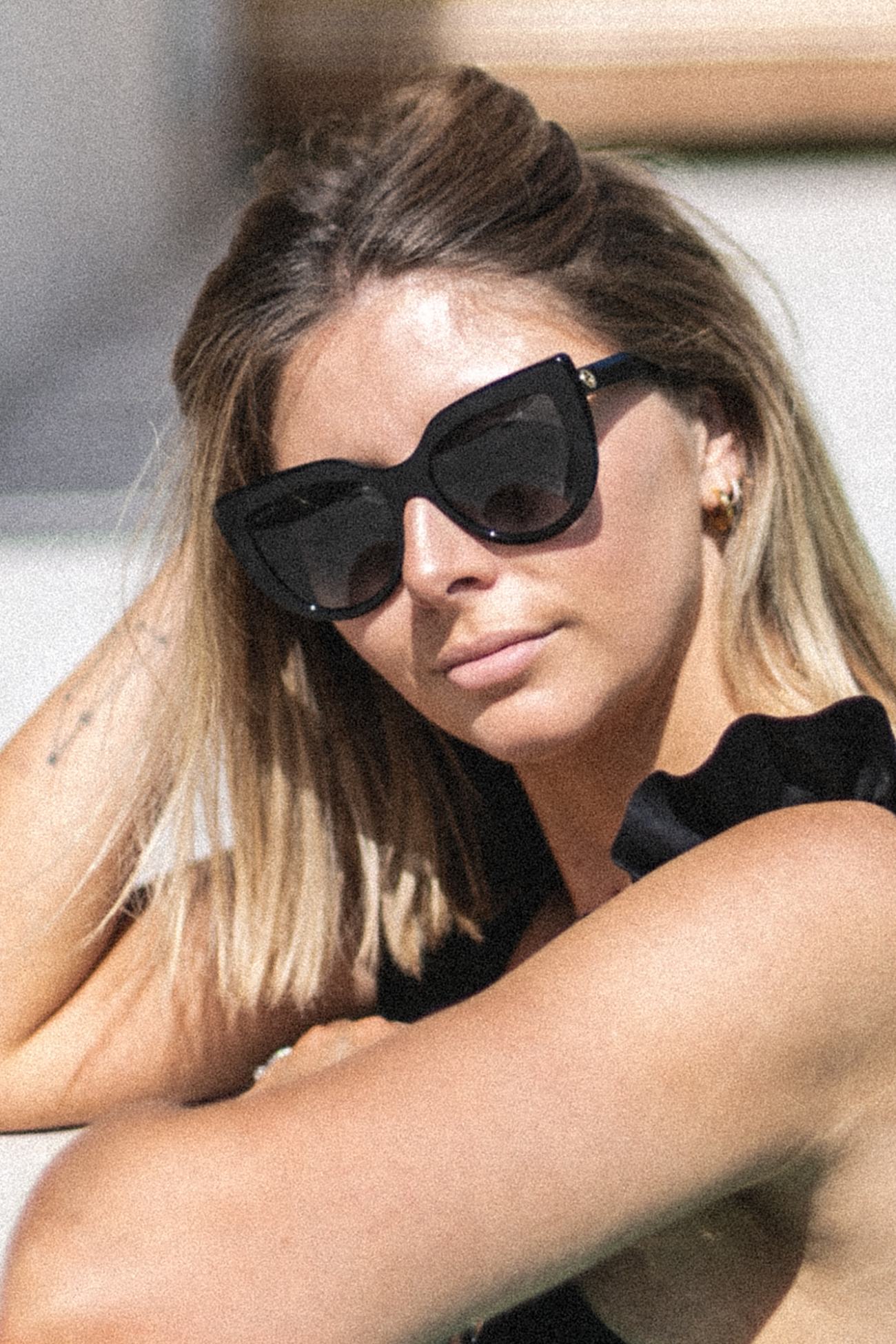 3. THE AVIATOR
The 'Aviator' is about as classic and versatile as a pair of sunglasses can get.  I've cheated a little bit here and called them a "trend" but in actual fact, they're what I like to call a constant trend, they never go out of style.  I usually head straight to Ray-Ban for my aviators but you should have seen my love-at-first-sight face when I spotted these Celine aviators proudly sitting there in World Duty Free.  Celine are usually known for their oversized and chunky frames and I'm not sure many people know these aviators exist, but seriously, they're a game changer.
Shop theses Celine sunglasses here
4. THE BASIC
From oversized movie star frames to heart shaped YSL's there are so many sunglasses to choose from but what if you just want a fuss free pair of chic and understand shades?  I honestly think I've found that perfect pair in these black Bottega Veneta metal framed beauties.  With a round frame shape and no obvious branding they are subtle, classic and stylish.  They also have a really dark lens which not only is perfect for people watching (c'mon we all do it) but will also stop you squinting which should be the whole point of a pair of shades.
Shop these Bottega Veneta sunglasses here
5. THE RETRO ROUND
I gravitate towards a round frame when it comes to sunglasses, the shape suits my face and they're very reminiscent of my favourite decade for Fashion, the 70's.  My all time favourite pair of sunglasses are Ray-Ban round metals and they feature a slightly more modest round frame shape but I wanted to take it to the next level with my 70's inspo so I picked up the new 'Ja-Jo' frames from Ray-Ban's latest offering at World Duty Free.  I now know they're named after Janice Joplin who was an artist around the era of Woodstock and these iconic oversized round frames were very much her trademark look.  Chloe have also brought out some oversized round frames this season but my go-to will always be Ray-Ban.
Shop these Ray-Ban sunglasses here
Shop the Post

This post was created in collaboration with World Duty Free.  As always all words, opinions and photography are my own.