I've just returned from my rather EPIC road trip around the States and I have so much to share with you but firstly I wanted to share a few tips regarding what exactly to pack if you're planning a similar trip.  I travel frequently so I'm no stranger to organised packing, however nothing can prepare you for the task of packing for 5 weeks of living on the road.  I made the mistake of 'over-packing' and most of the items I lodged into my 25kg suitcase were completely unnecessary but I packed them with the thought 'just in case'.  I'd like to pass on my own learning experience to you guys so you can avoid the making the same mistakes that I did. So here's what to pack and what NOT to pack for your US Road Trip...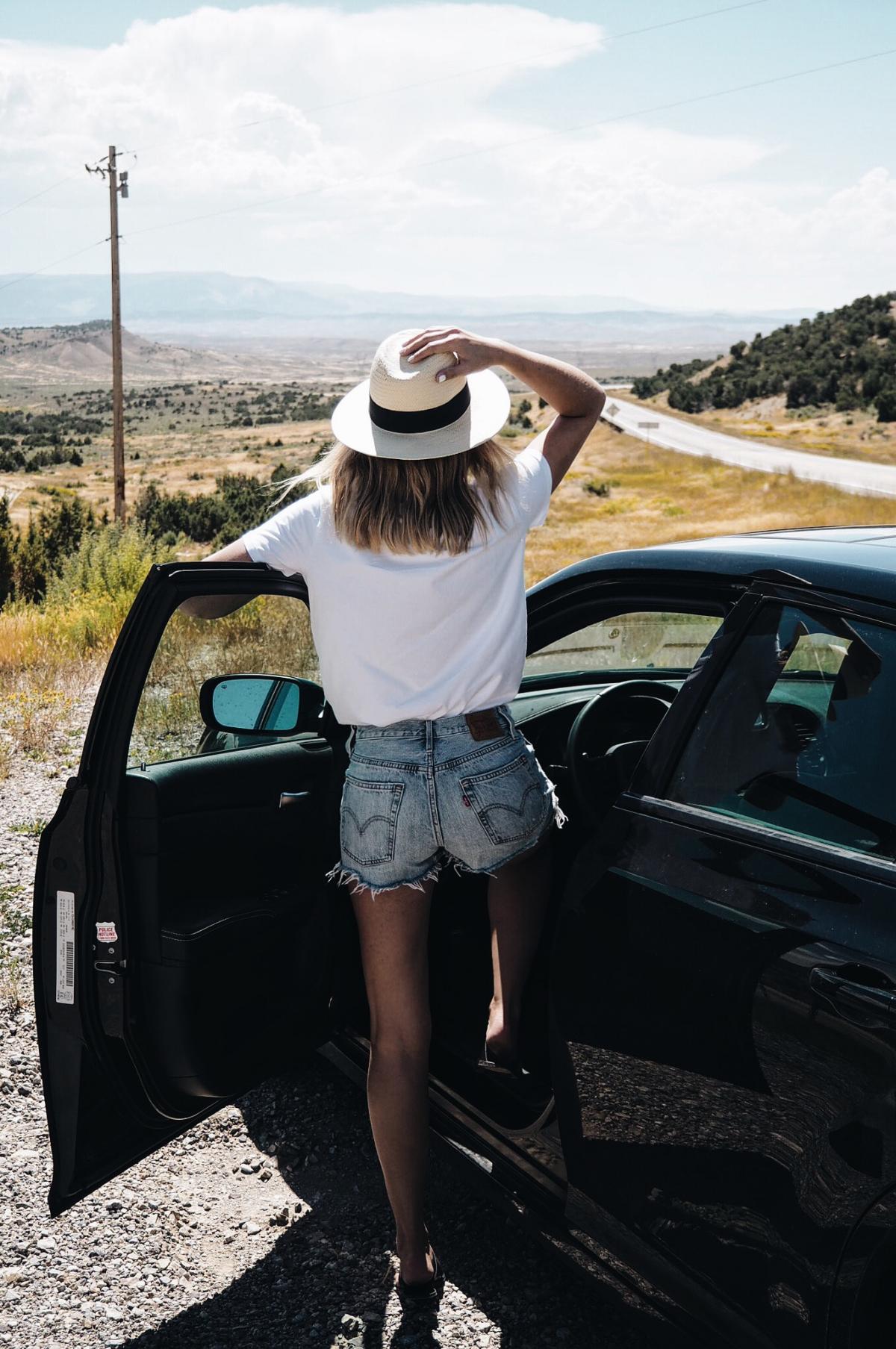 What To Pack
T-Shirts.  Don't make the same mistake as me and think this is going to be some kind of fashion show, but I am a fashion blogger so you can see my reasoning right?  I packed about 8 t-shirts and then an array of fashion tops.  Did I wear them? No.  Did I actually need them? No.  Trust me T-shirts are the way and there is a lot to be said for simple look.   If you're planning on going out for a nice meal or going out out then pack one nice blouse, not a plethora of options.
Denim.  Denim is durable and as you may have seen from my Instagram feed I literally lived in denim for the entire trip bar a couple of dresses here and there.  I packed three pairs of Denim shorts; one white (mistake, don't take white), one bleach wash, one dark wash.  Two Denim skirts, again, one bleach and one dark. Black jeans, white jeans (again, another mistake), bleach jeans and dark wash jeans and a denim jacket.
Waterproof Jacket.  Oh how I wish I'd taken a waterproof jacket.  I thought I was being sensible by taking a leather jacket but it just didn't cut the mustard.  As I documented on my Snapchat there would often be random torrential downpours of rain, during most of which we were safely nestled in the comfort of the car but there were a few occasions where we were in the middle of a National Park and by the time we emerged we were soaked through to our underwear.  So just a pac-a-mac, nothing fancy, but you'll be thankful for it.
Warm clothing.  A lovely follower of mine on Instagram had done a road trip of the West Coast a few weeks prior to us and she offered me some advise: 'Some places are bloody freezing so pack a jumper'.  I didn't believe her at first, we were going for insane heat, but as I was packing her virtual comment resinated in my mind and I threw in a jumper and a hoodie.  It's a darn good job that I packed these because I needed them on an almost daily basis.  Some places like San Francisco were only 16 degrees which is quite a shock to the system after travelling through States with 35 degree temperatures.  Not only that but the restaurants crank up the air con so much that it's like being sat in a fridge.  The Americans are used to this, Brits are not, take heed.
Cotton Socks & Underwear.  Most of the States are hot (depending on the time of year), some are cooler and some are super bloody hot.  I always take 100% cotton underwear with me when going to a hot climate, it allows your body to breathe and keeps you cooler.  Not to mention keeping thrush at bay, sorry I have to address it, we're all girls here after all.  Cotton socks are equally as important, again for breathability and keeping your feet cool.  Simon has a terrible habit of not wearing any socks with his shoes and he wears trainers most of the time, and we all know what happens there.  3 pairs of the most rancid smelling footwear went in the bin during our trip, so girls, pack cotton socks for your man too if he's the same. Save your nose!
Footwear.  Comfort should be your main priority here.  You will need a pair of trainers for walking in, I took black Converse (for those All American vibes) but some of you may prefer a pair of Nikes for the arch support, unless you're super professional and taking hiking boots but they are pretty hefty in weight so I would advise against it.  I would also advise against any kind of white footwear, they won't stay white for long so stick to darker colours.  Secondly comfortable sandals, the type that won't give you blisters.  I bought these sandals from ATP Atelier before we went away and I wore them about 5 times to break them in and I near enough wore them out during our trip.  They were the most comfortable sandals for walking and they look super stylish too.  I took one additional pair of tan sandals from Office but they weren't as comfortable (the odd blister occured) for the amount of walking we were doing so they stayed in the suitcase, reserved for the lazy days.
A Hat.  You should take at least one hat with you whether it be a straw fedora like mine here or a baseball cap (we collected a few of these along the way).  The heat in the Nevada desert in particular reached just short of 40 degrees and you're going to want to see some of the attractions/views while you're in there and trust me a burnt scalp doth not make a happy traveller.  Style note: It also looks super cute in pictures 😉
Photography Tech.  When we got to Heathrow we went and had a look at GoPros and decided against it due to the cost. I wouldn't like to say that we made any mistakes during our road trip but if there were one thing I would change it would be to go back and buy that bloody GoPro!  You don't realise how much fun a road trip will be until you're there and although I took plenty of photos and videos on my phone and cameras we could have made some incredible footage with a GoPro (FYI: other action cams are available). Camera wise I took my Canon 5D MkIII and my compact Olympus Pen EPL-7 with me.  I love my photography equipment and due to the nature of my career that was something that I wasn't going to compromise on.  However the Pen would have been fine on it's own, it's a great camera for travelling with and combined with a the extra lenses (45mm & 75mm) I got some amazing shots.  If anyone would be looking to vlog their road trip it's also great for vlogging and I would recommend the 17mm lens for this. Make sure you take your battery charger and spare batteries if you have them because I guarantee you will be snap happy.
A Pillowcase Each.  This might seem a tad random but if you're planning on doing a 'proper' road trip like we did, staying in motels, then you may need these.  95% of the motels we stayed in were fine, the sheets were clean and there were o unpleasant smells, however, there were a handful of less appealing places (which is all part of the fun) and although the pillows looked clean I just felt more comfortable putting my own pillowcase over the top.  If you're feeling a little homesick during your trip then it's also nice to have a whiff of 'home' while you sleep.
A Map.  Of course you could buy a map out there but there's no harm in being prepared and a map doesn't exactly take up that much room.  Ours has our entire trip marked out on it and we'll be framing it as a memento.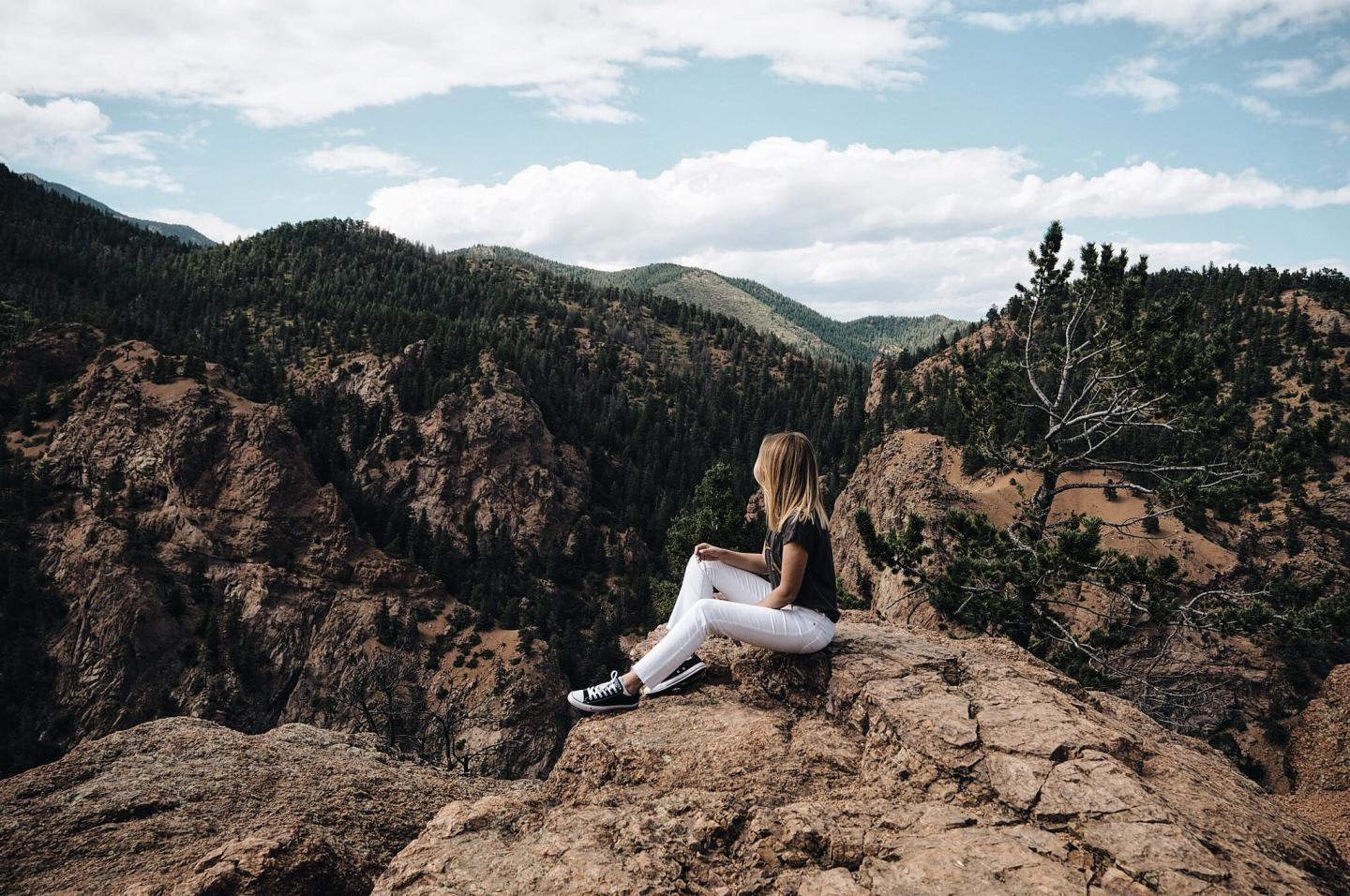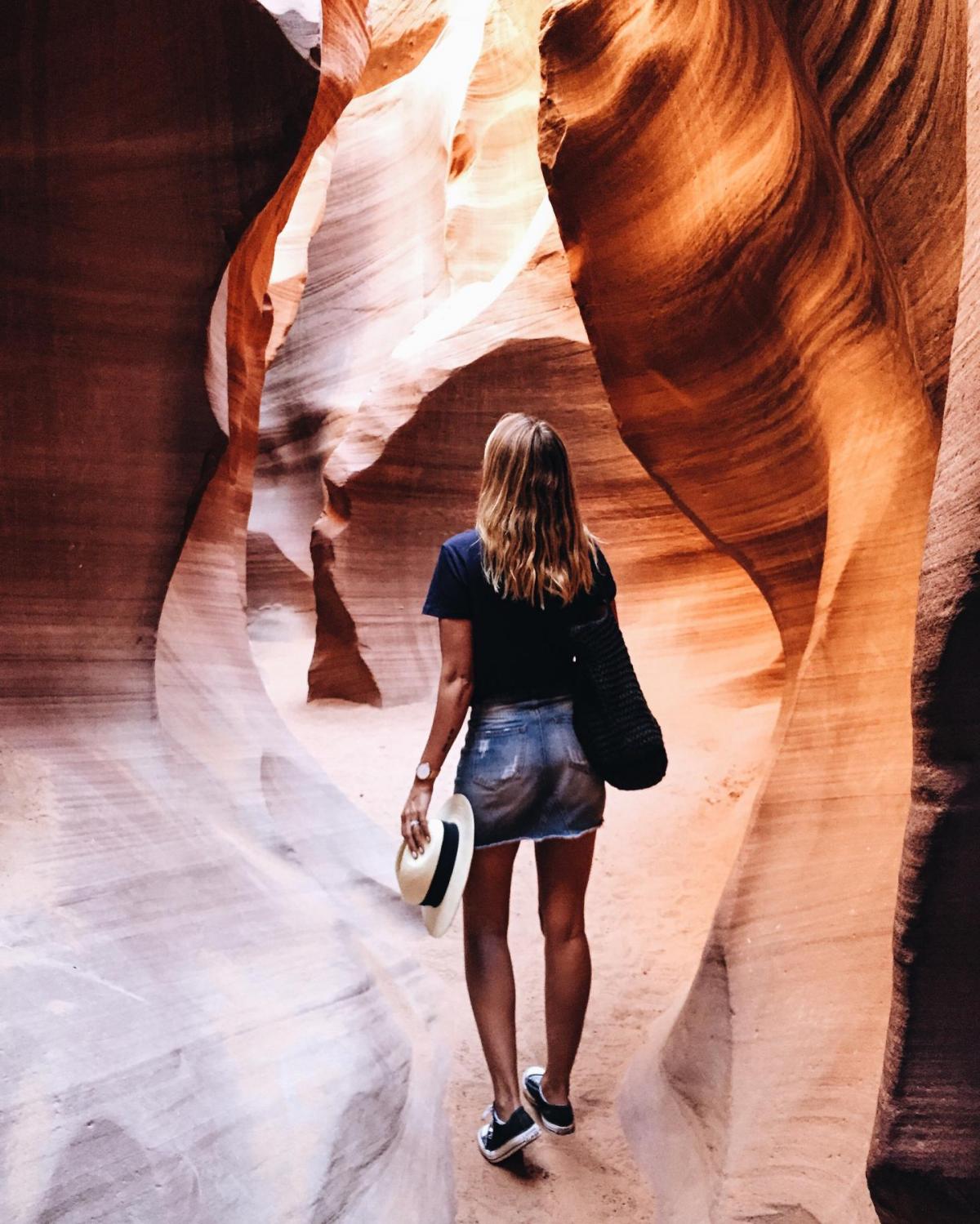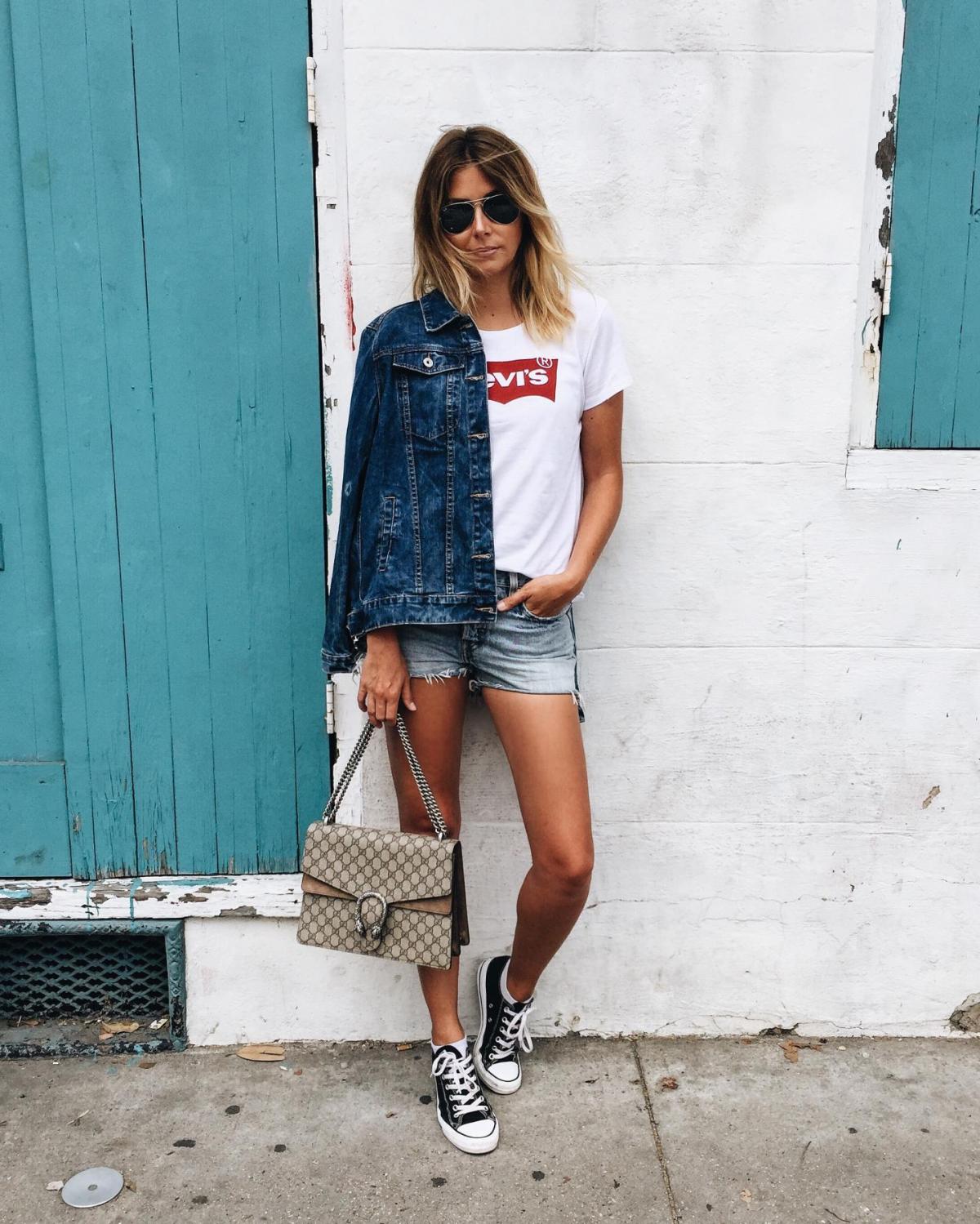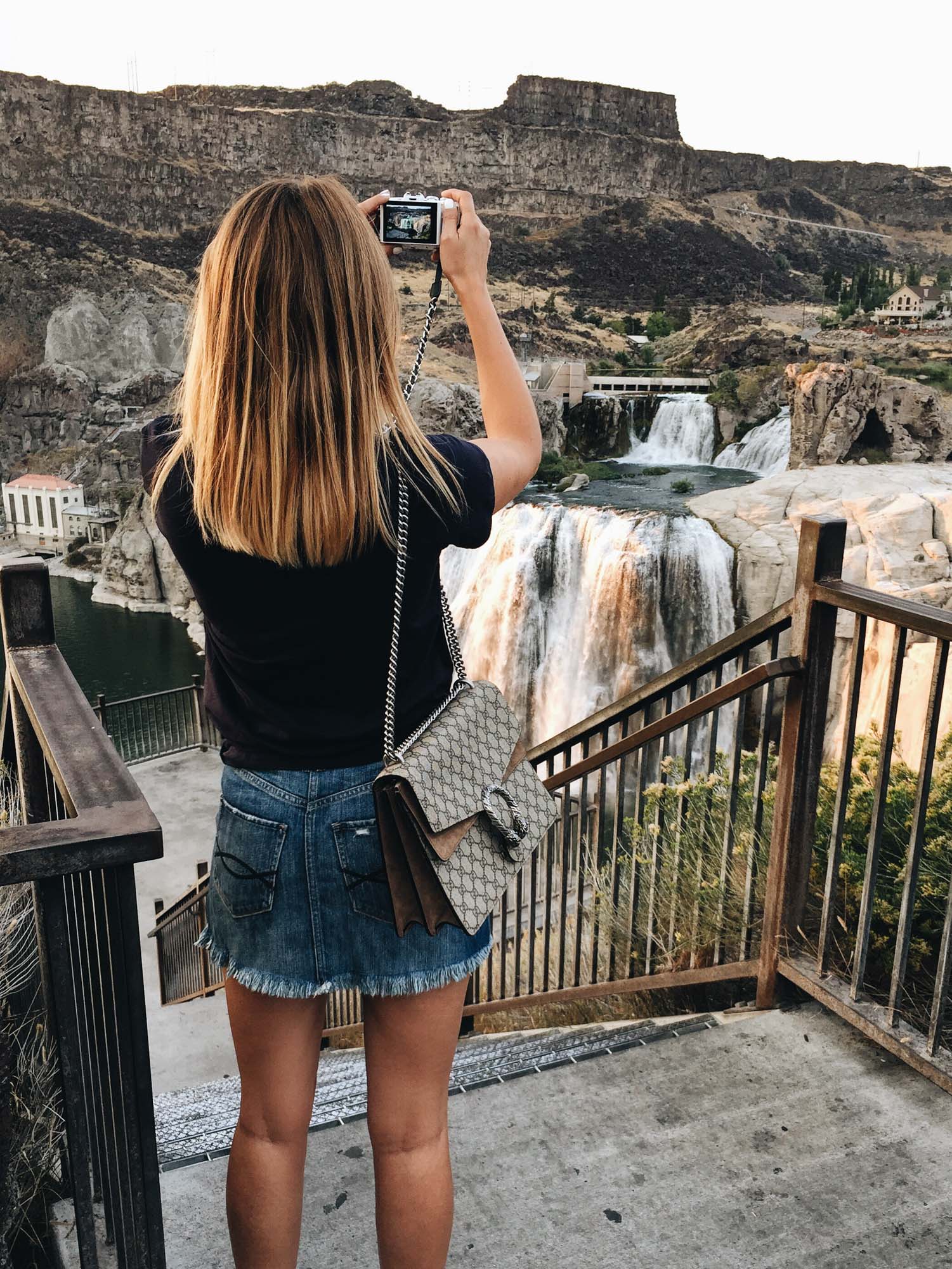 What NOT To Pack
A Hairdryer.  I packed a hairdryer thinking that all the not-so-luxurious motels we would be staying in wouldn't provide one, I was wrong.  In fact every single motel/hotel we stayed in had a hairdryer of some kind whether it be a wall mounted one or a full sized hairdryer to plug into the mains.  As it turns out I barely used the hairdryers anyway, most of the States we visited were super hot so my hair dried naturally within half an hour of stepping outside.  If you are surgically attached to your hairdryer and insist on taking it with you then make sure you have the correct voltage adaptor because it won't work otherwise.
A Travel Iron.  I've never owned a travel iron before, I suppose I never really needed one as we've always embarked on rather luxurious holidays in the past where the hotel has always supplied ironing/steaming facilities or services.  I bought one for this trip and although they can be quite compact they do still carry some weight to them.  Again as with the hairdryer I assumed motels wouldn't have irons and again I was proved wrong.  We ended up leaving our iron behind so we could fit our collection of souvenirs into the suitcase.
1000 Pairs of Pants.  I have an obsession with personal hygiene and when going to a hot country I like to be fresh so I always tend to take extra pants with me.  But, in this instance I may have overlooked the fact that the USA is not a country surviving in the stone age and there are such things as laundromats.  Don't take a life's supply of pants, stop off and do your laundry like an American, that is another fine experience in itself 😉
Heels.  Believe it or not I actually didn't fall a cropper to this.  Shoes are the one category that I packed correctly for this trip.  You will not need heels.  If you're road trip is anything like ours then you'll be hiking and exploring and living life in Converse and sandals.
Jewellery & Accessories.  For any normal holiday I plan all my outfits before hand, including shoes, accessories and jewellery.  I began doing this for the road trip but something in the back of my mind was telling me to cut down on the accessories and I'm damn glad I did.  Not only did it save me room but it saved the mound of designer handbags I had in my 'to pack' pile from getting ruined.  We visited so many National Parks and I was filthy by the end of exploring all of them.  If you followed my road trip on social media then you will have seen that Simon surprised me with a new Gucci bag at the airport and after a solid 5 weeks of use the suede is looking a little worse for wear.  My advise would be to take a straw tote bag and a rucksack and leave it at that.  Jewellery wise I took a few necklaces and I wore them (unnecessarily) a couple of times before getting a rather annoying tan line and throwing them in my suitcase where they can complete their travel ambition of becoming a tangled mess.
Toiletries & First Aid.  I love a posh, expensive face cream as much as the next girl but the whole point of a road trip is that you're stripping back all the luxuries and having a real adventure.  We packed no toiletries other than our toothbrushes and travel size toothpaste.  This saved us so much space and weight in our luggage and we could pack a few extra t-shirts and shorts in there.  I'm not saying to not use toiletries, but buy them when you get out there.  On our first night we went to a Target (Or go to a CVS) which was next to our hotel and we stocked up on everything we would need; shampoo, conditioner, razors, deodorant, shower gel, hair styling products for Simon, dry shampoo for me, toothpaste, mouthwash, pain killers, sun screen, bug spray etc etc.  The great thing about the States is that everything is bigger, better and cheaper so you can get great branded products which are twice the size of the UK products and they don't cost a fortune.  For a long road trip this is great news because these larger size bottles will carry you through the duration without needing to 're-stock'.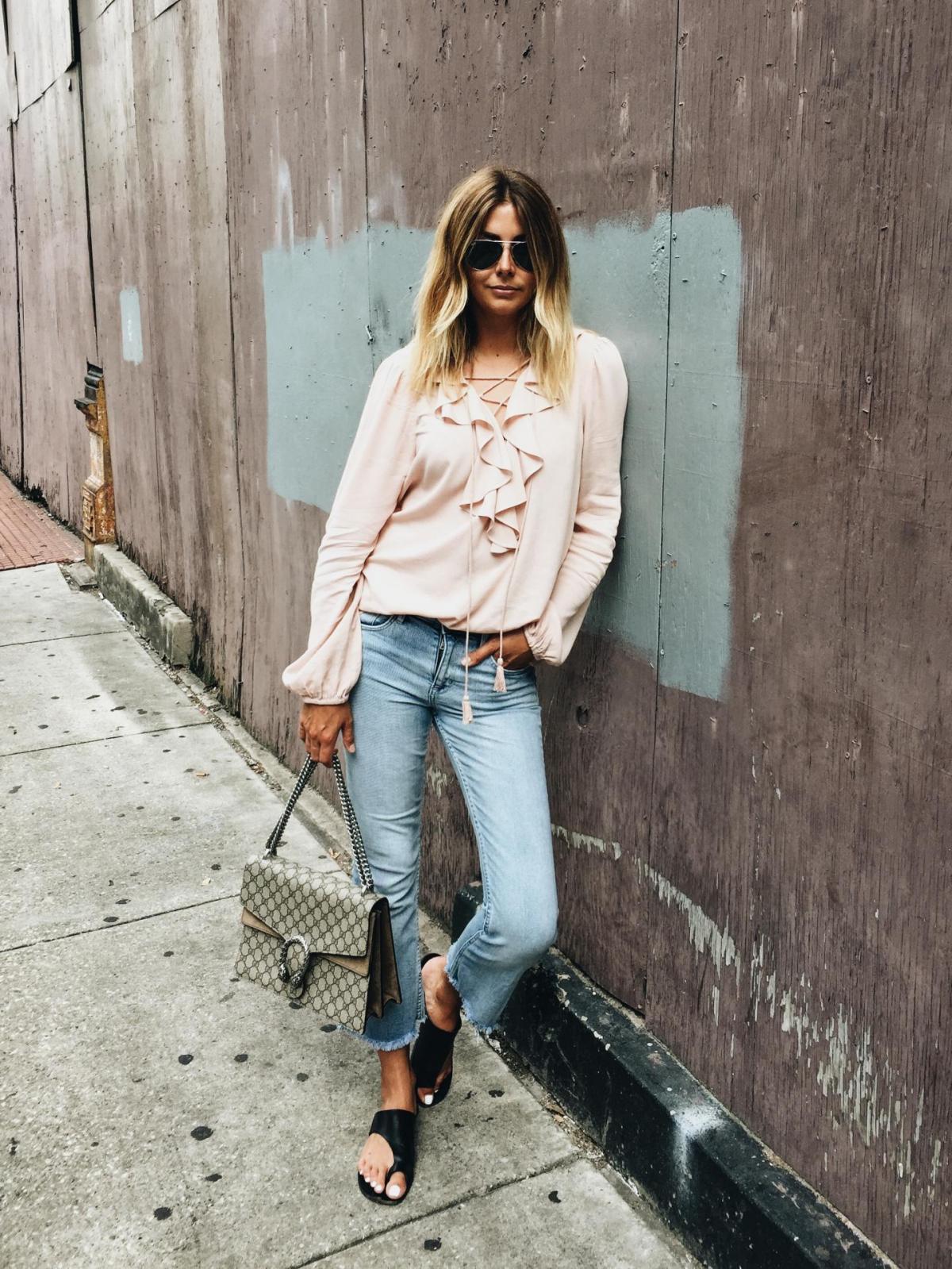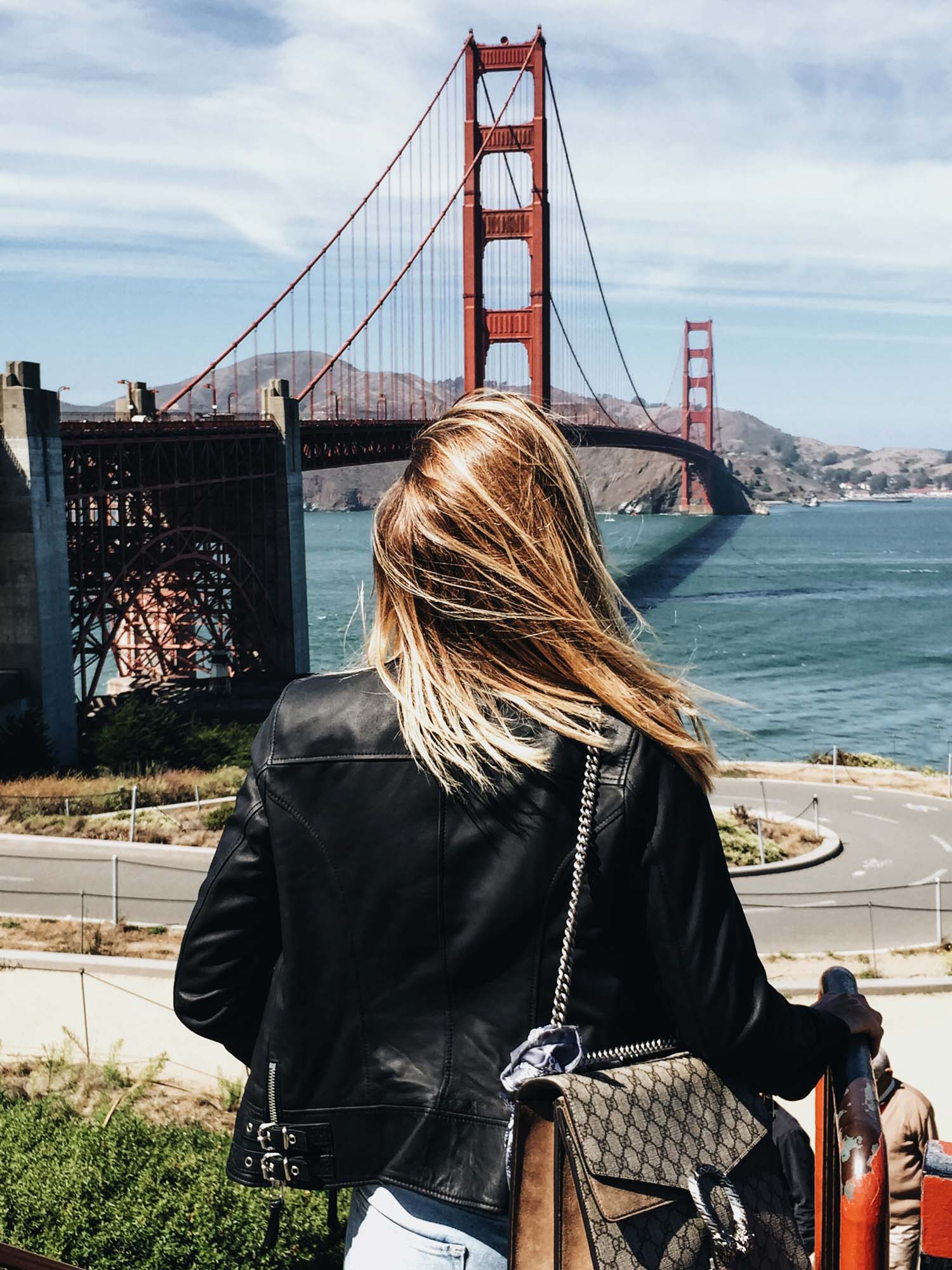 Shop the Post