Today I'm making my case for why a pair of chinos should be one of your wardrobe staples.  Yes, they are a seasonal piece because they aren't the sort of trousers we can get away with in Winter, at least not here in London.  But we should have some seasonal wardrobe staples because our style will roll with the seasons.  When I talk about wardrobe staples I usually try to encourage you guys to 'invest' in these pieces, which can often mean spending a little more than you would normally, and this is always justified because they are staples, pieces you will wear year after year.  However, today's staple piece is high street, under £20 in fact and I have yet to find a better pair anywhere else.
These £19.99 high waisted, slightly wide leg chinos are the best thing since sliced bread in my opinion.  You'll have seen them in a few outfits already over on my Instagram and also here on the blog and (spoiler alert) you'll be seeing a lot more of them.  There's just something super chic and yet super casual about a pair of chinos.  Dress them up, dress them down, go on a yacht (if you see one floating about), a picnic, wear to work, on the school run, down the pub....literally the chino possibilities are endless.  As I've already worn these chinos in a slightly more casual 'weekendy' ensemble here, I thought I'd dress them up a little for a smarter (perhaps workwear) look.  Just by tucking in a classic white shirt and adding a pair of summer espadrilles the chinos are instantly elevated and I don't mean to ring my own bell here by don't they just look chic AF?!
Case in point, you need chinos in your life...even if you don't own a yacht.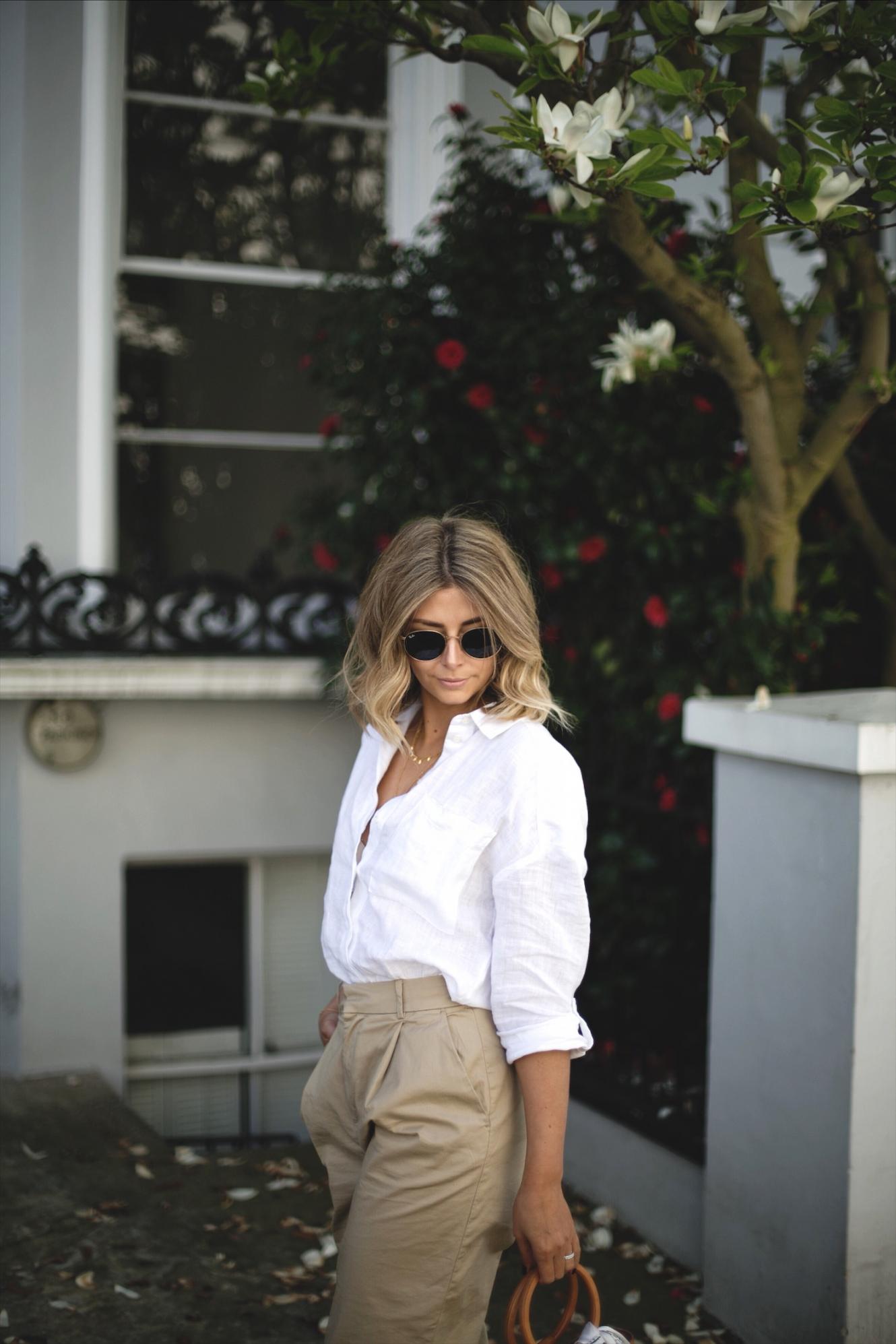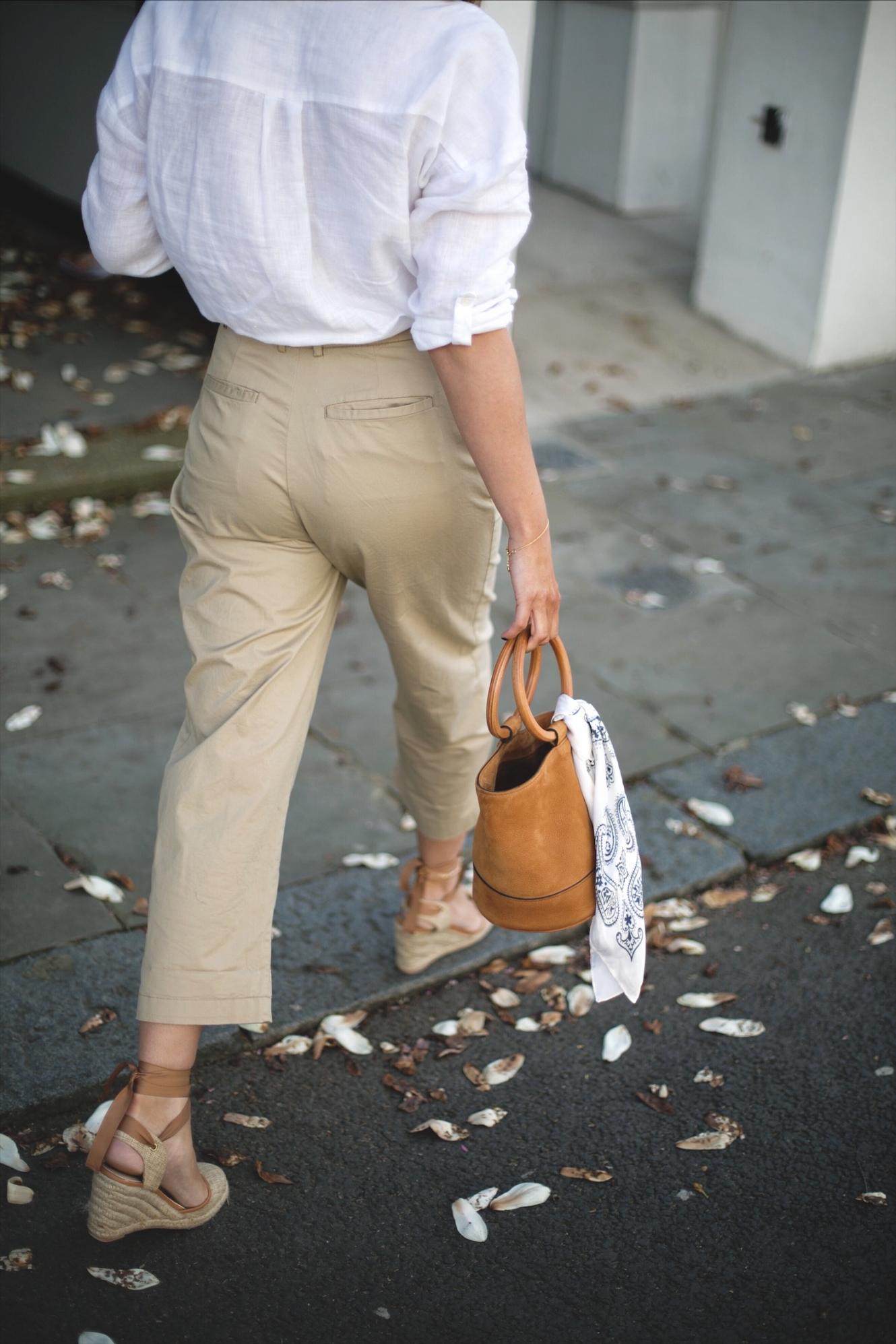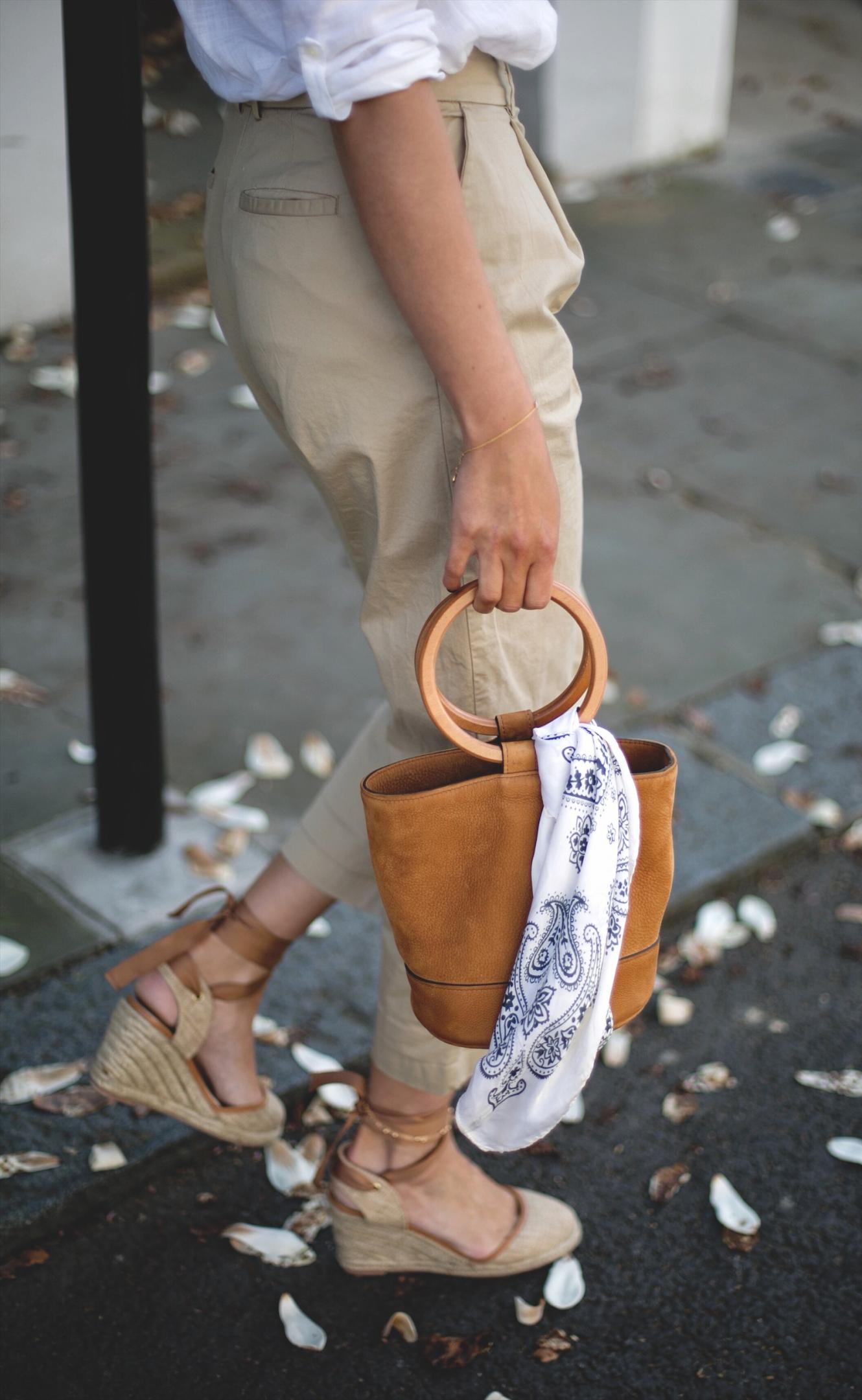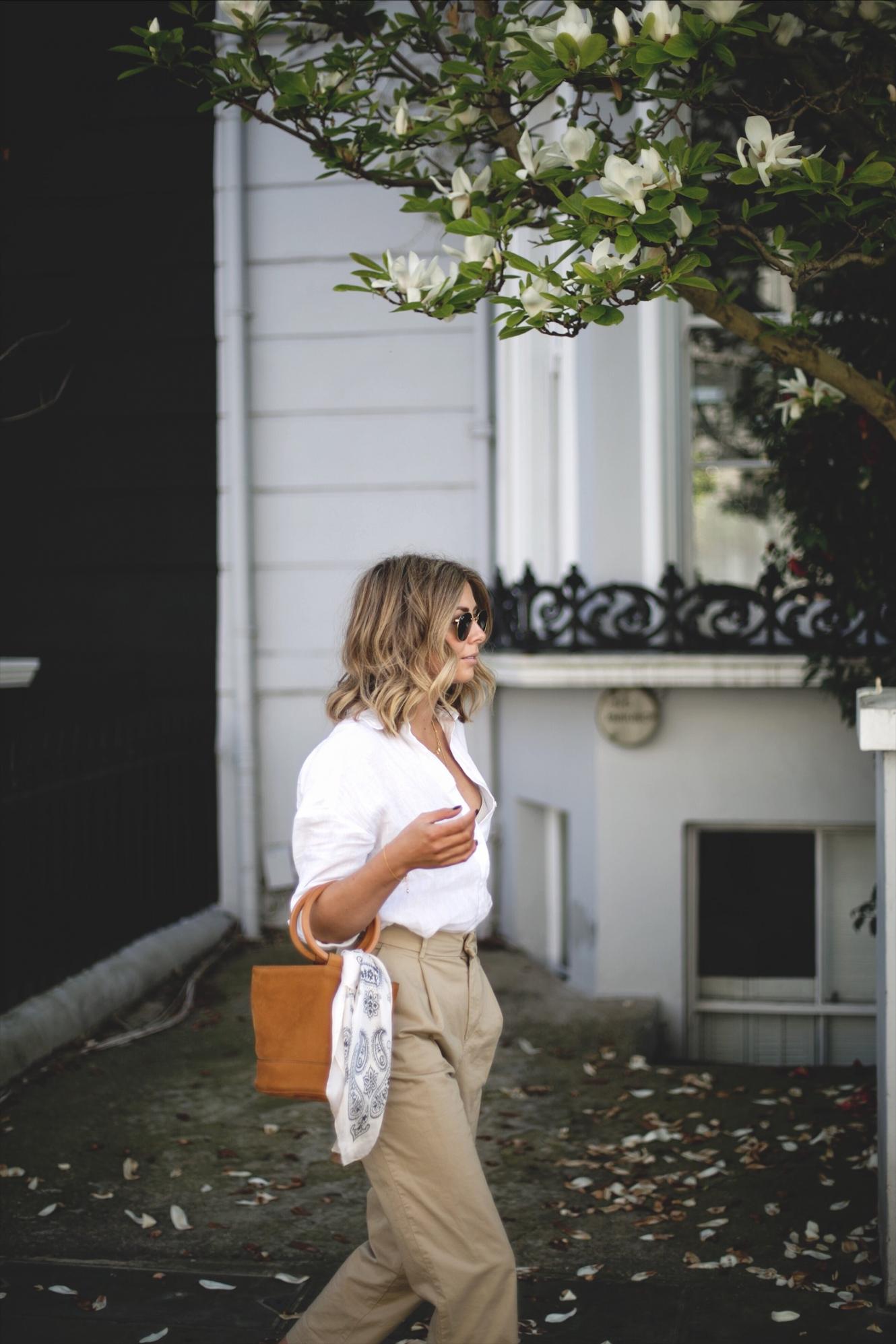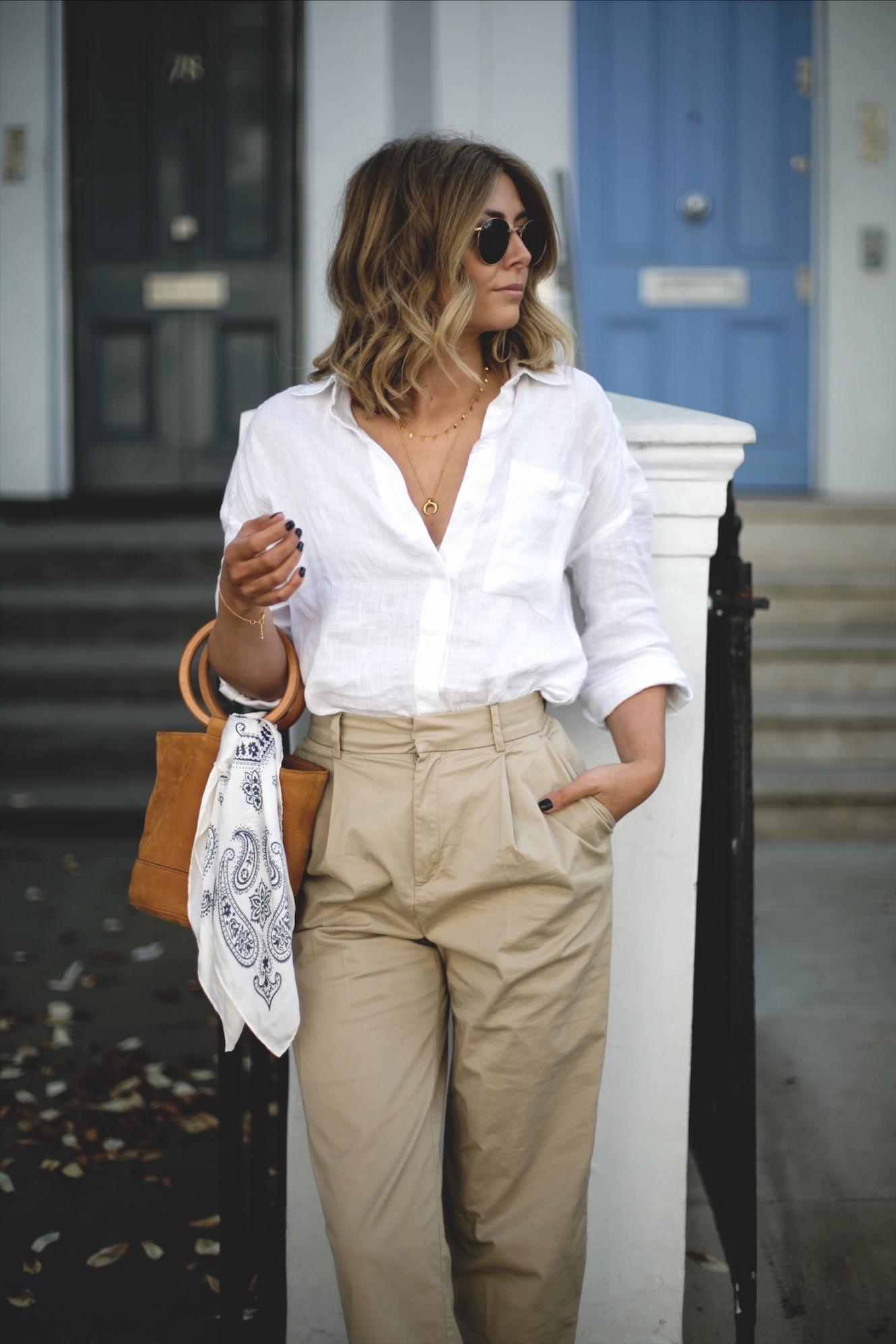 Outfit Details
Scarf - Non-Branded (Similar here)
Anklet - Bought from a market in LA but similar here
Shop the Post