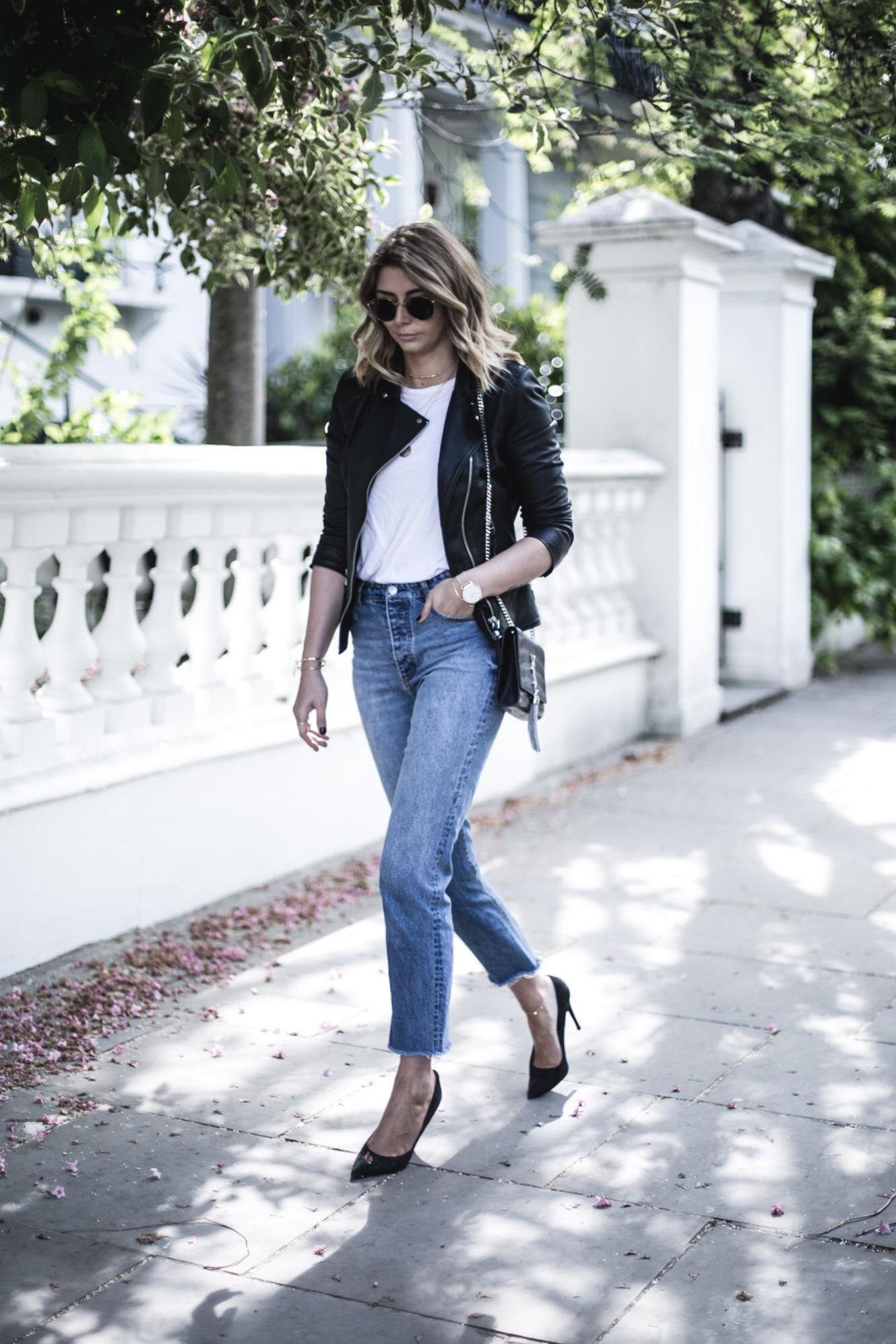 There's nothing groundbreaking or in fact 'new' about this outfit, it's just a go-to of mine and whenever I'm asked about my ideal outfit, this is example I give.  You should always invest a good biker jacket, real leather obviously, although I do have a couple of faux leather ones as back-up if the weather isn't great.  I've had this black biker from Boda Skins for about a year now and I can't even count the number of times I've worn it.  The leather is buttery soft but also tough and durable so it's not going to tear or damage easily.  Boda skins is great for bikers because they have so many different styles and what's even better is that they have 4 different colour hardwares to choose from; black, silver (as worn here), gold and rose gold.  I have my eye on a gold hardware biker next.  
The outfit options for a black biker are endless but my go-to is always a basic white t-shirt and a pair of jeans.  Sometimes I wear flats, for example in Summer I tend to wear my ATP Atelier sandals (or if you want a dupe for those), or a pair of Converse (probably now my Vans) but when I want a more sexy look I opt for some black court shoes.  Finished off with some gold jewellery and this YSL bag which I haven't worn in soooo long (use it or lose it) this look is one of my all time favourites.
What's your go-to outfit?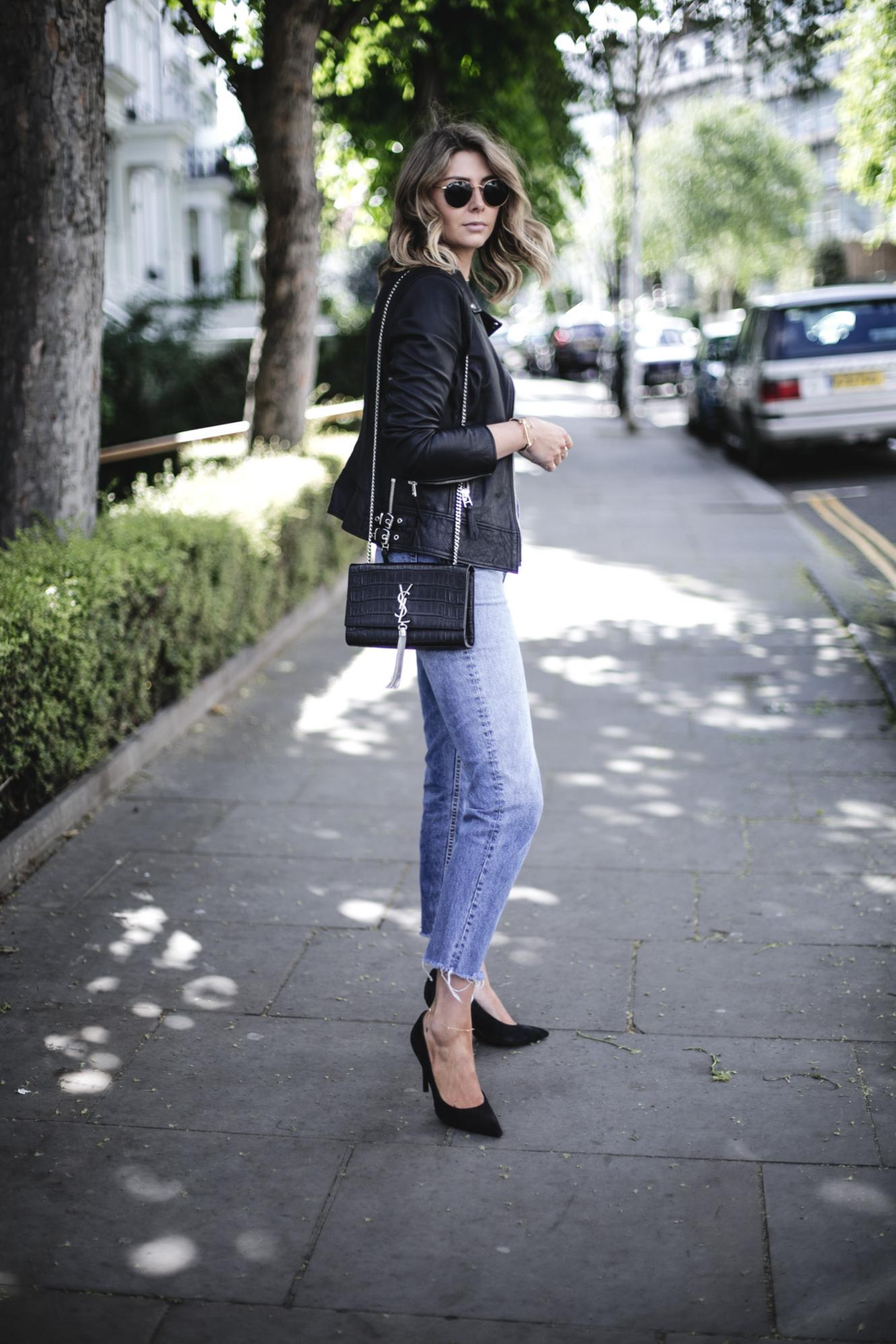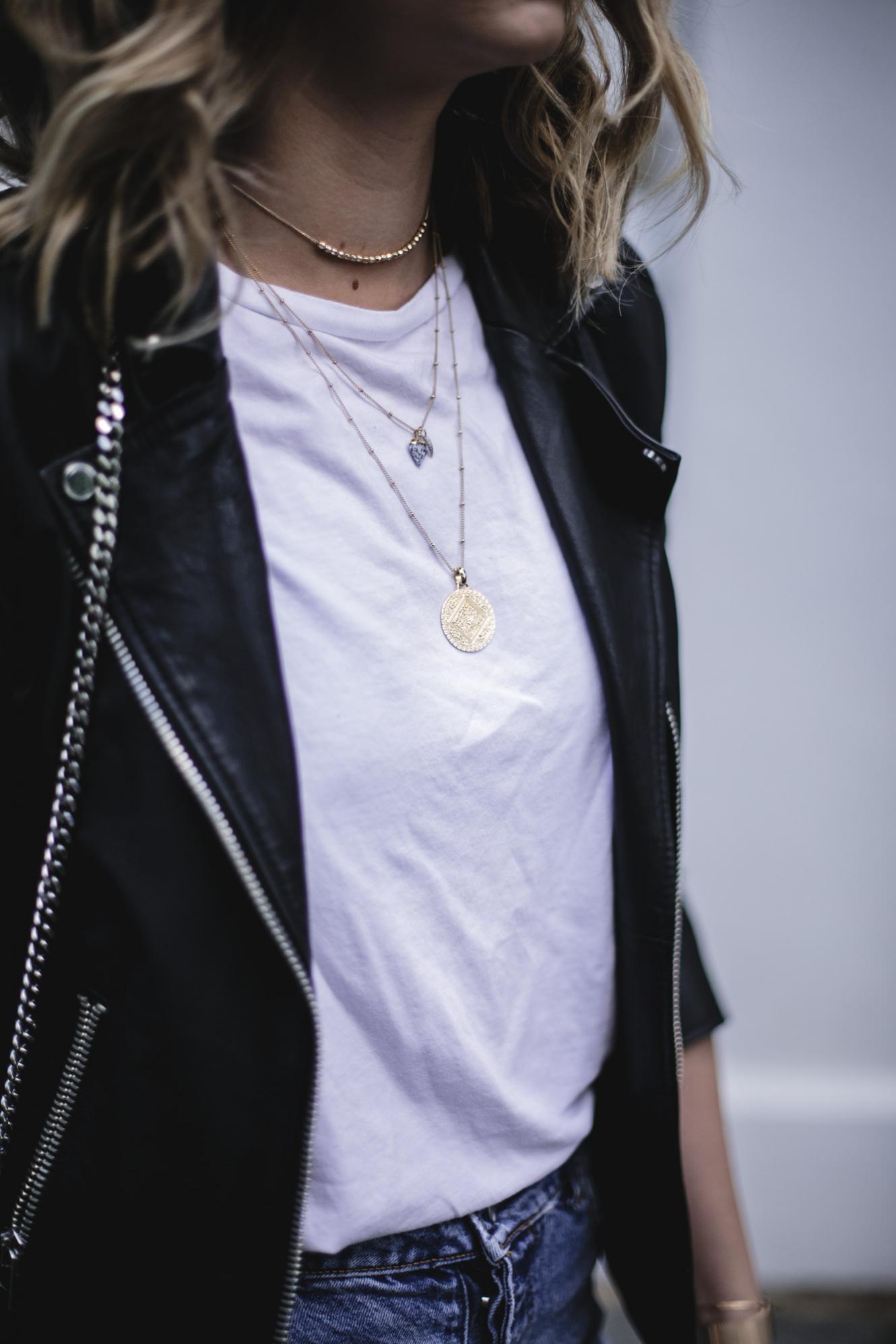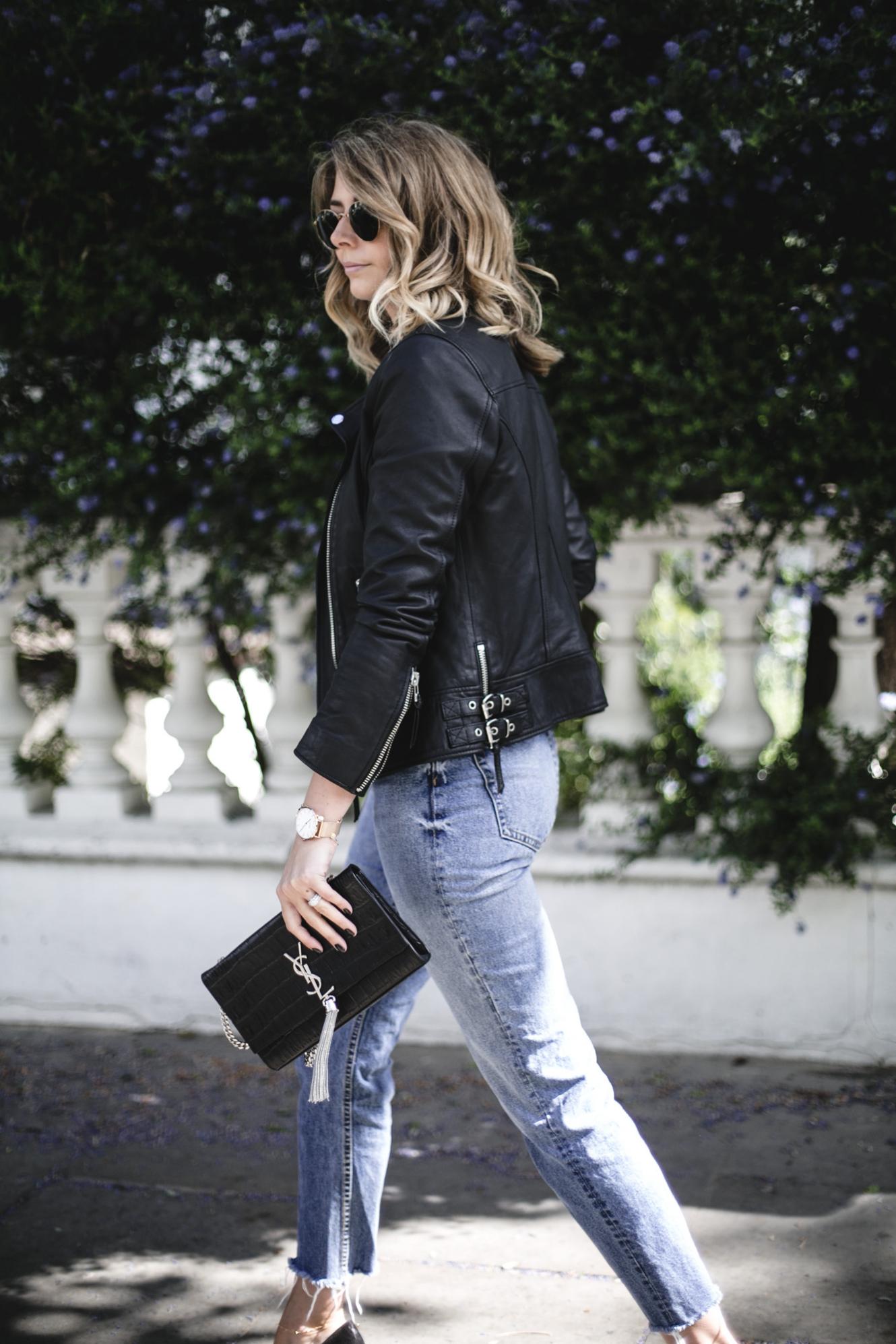 Outfit Details
T-shirt - ASOS (wearing size M)
Bag - Saint Laurent (Small version here, and similar version here)
Choker Necklace - H&M (Part of a set)
Claw Necklace and mini shield charm - Missoma
Medallion Pendant (worn on medium chain above) - Monica Vinader
Shop the Post