It's that time of the year again when we're all getting ready for our summer vacations *Girlie squeals of excitement*.  With this in mind I've created a little vacation style post with Net-a-Porter so you guys can see the essentials that I tend to pack when I go away.  Now as you may have seen I recently took a little trip to Morocco with the girls (Read about that here) so I used this as the perfect opportunity to document my vacation style.
Packing can often be a nightmare and as I've said to you guys before, I'm an over-packer.  In my mind it makes complete sense to pack 10 more tops than I need (for a weekend)…just in case.  One of these days I will learn that this is totally unnecessary however I do have a few fail safe pieces which are great 'all-rounders' when it comes to my vacation wardrobe.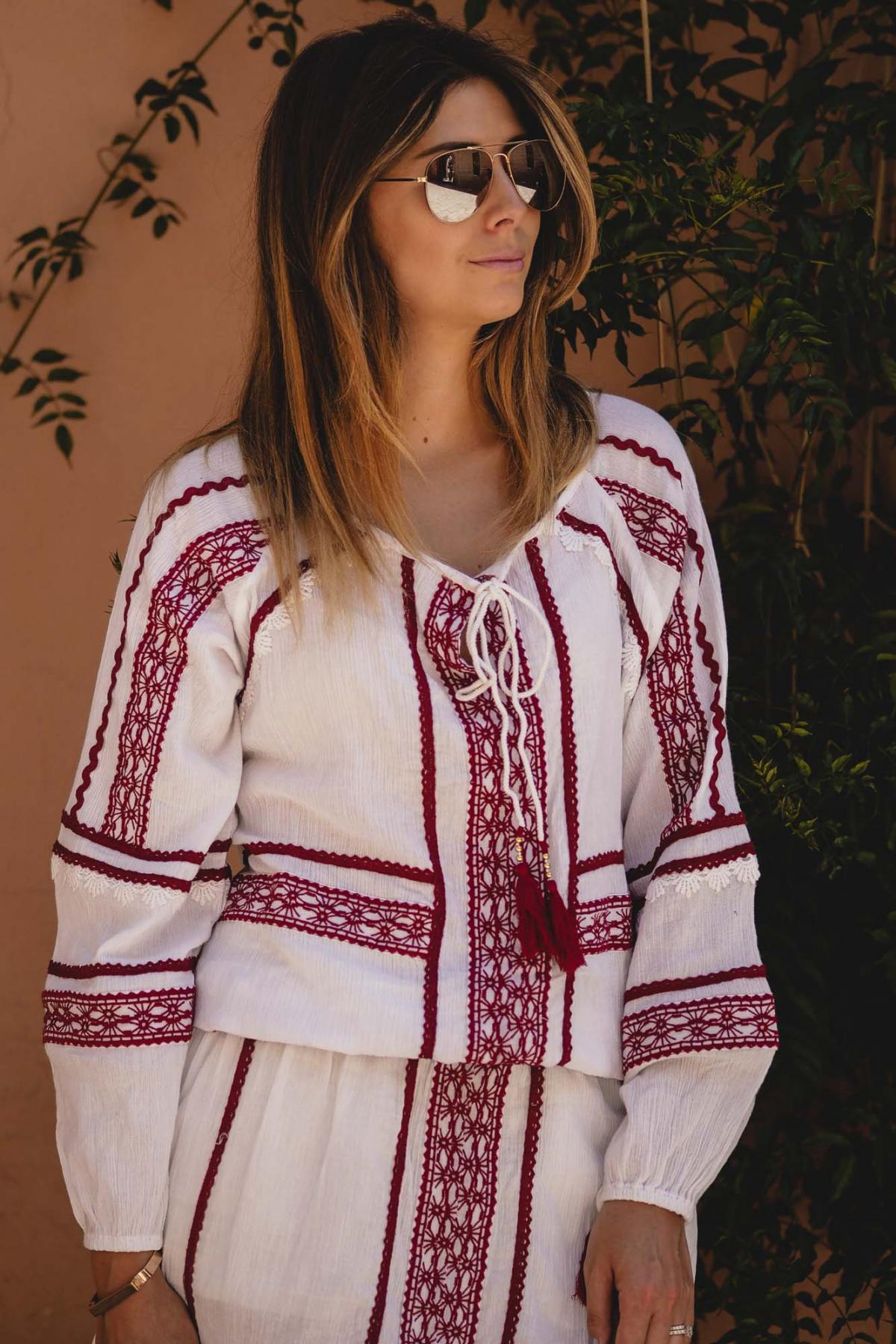 The Cover up
After a long morning basking in the sun I like to throw on something like this Dodo Bar Or mini dress to go and grab some lunch at the bar.  It's lightweight and 100% cotton so it keeps me cool, not to mention the fact that these dresses are the ultimate 'It' dress on the vacation scene right now.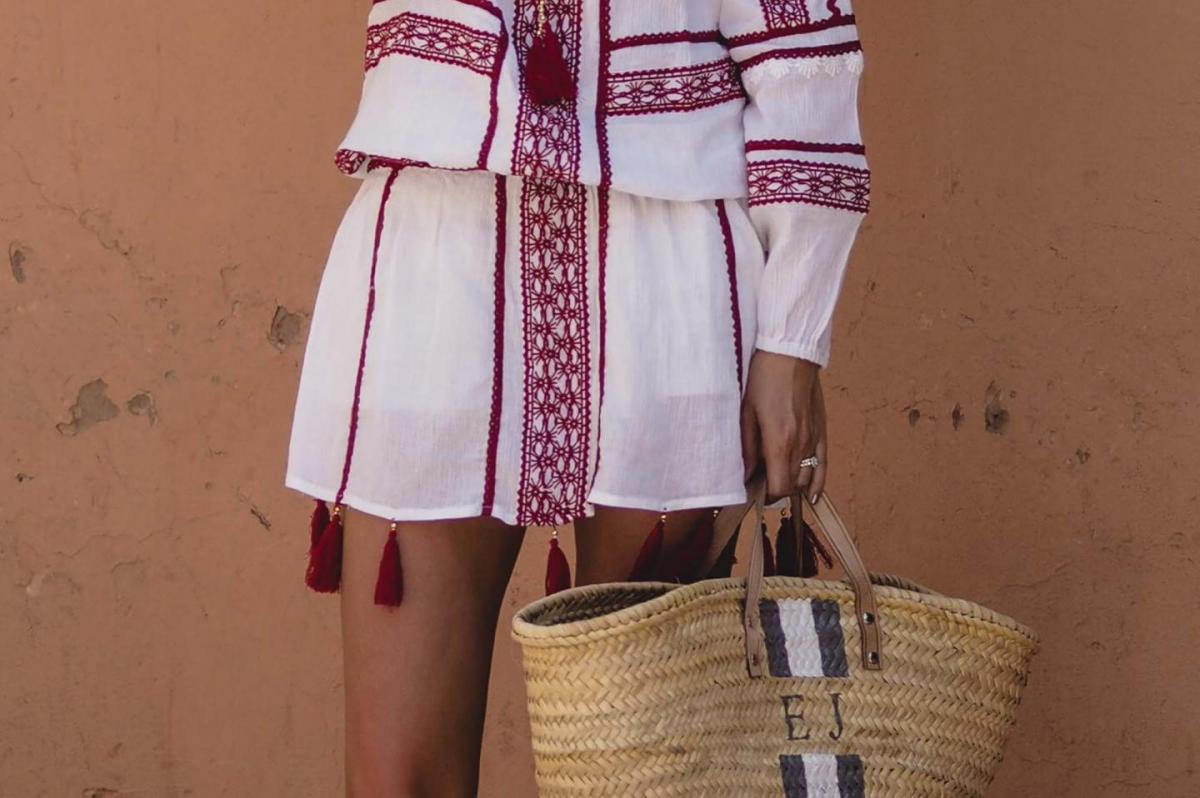 Outfit Details
Bracelet & Ring – Monica Vinader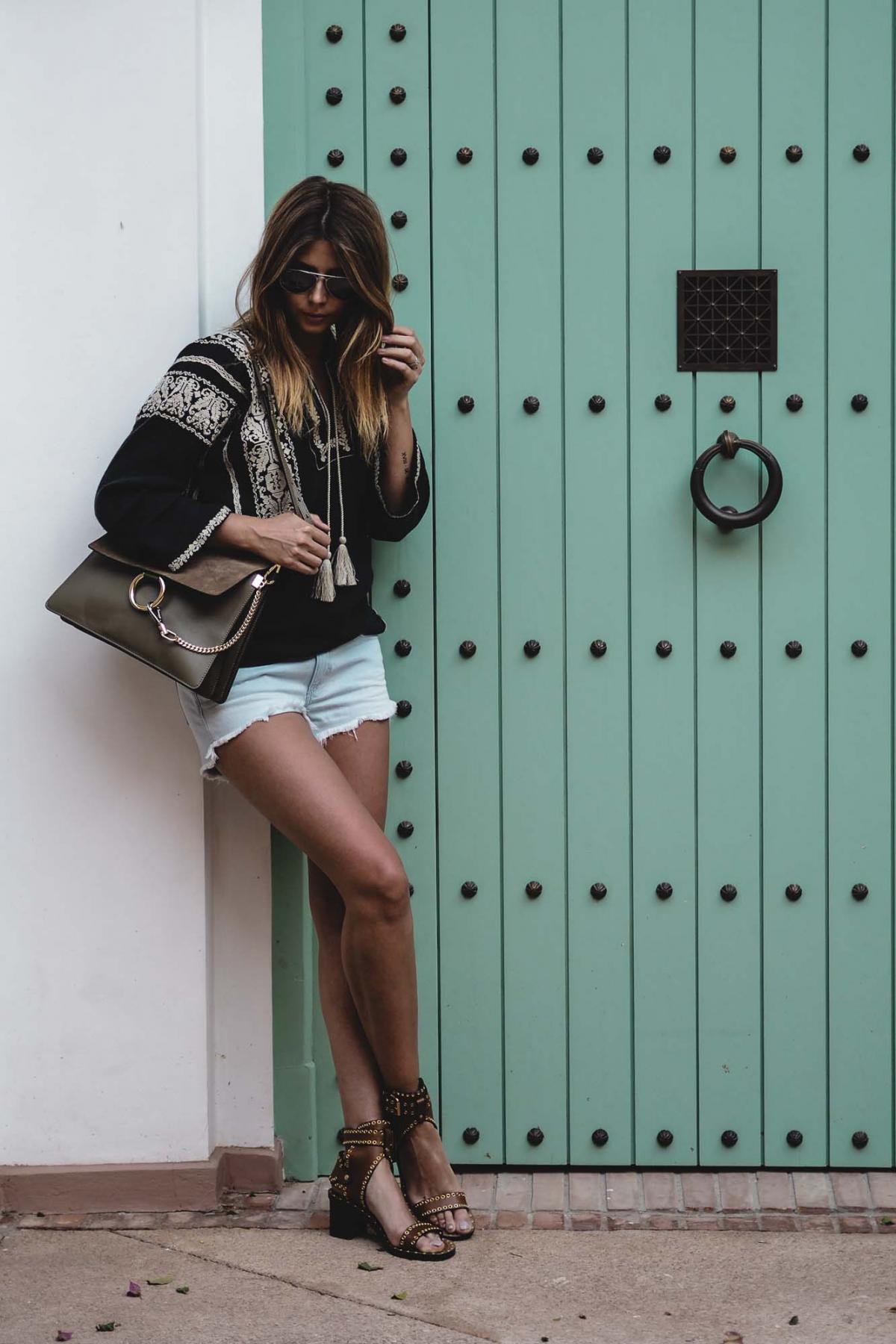 The Easy Essentials
Whenever I'm packing to go away the first things I start to pile up are my denim shorts and boho tops. These for me are easy going essential pieces which can be dressed up or dressed down.

Outfit Details
The Sun Dress
Whether it be a maxi, midi or mini the sun dress is the perfect vacation companion. I love to show off my freshly tanned pins so for me it's always a mini and I love this paisley printed Chloe dress (Exclusive to Net-a-Porter) and this Alice & Olivia embroidered dress which works for day and/or night.

Outfit Details
3/4 Length Sleeve Dress – Alice & Olivia
Strappy Dress – Chloe exclusively at Net-a-Porter