Packaging.  It's an essential part of the online order process and now we live in world where public 'unboxing' is an actual thing.  Blogger or not we all like to show off our new purchases, whether it be on the internet via social media or just to our friends/family or disinterested husbands (lol!).  The fact of the matter is, packaging matters.  How much pleasure do you get from unveiling a new purchase?  From opening the box, carefully peeling off that label and unfolding the tissue paper I relish every minute of it, especially if it's a more expensive purchase.  It makes me feel like the brand have really taken good care of my new addition and of course, you should always get what you pay for, including the packaging.  Jaeger have just launched a new knitwear range so obviously being the knitwear queen that I am, I was straight in there to test it out.  But they haven't stopped there, their packaging has had a major facelift and 'hello!' what a treat it is now to unbox an online order.
I was spoilt for choice when it came to selecting my favourite piece of knitwear from the new collection but after much deliberation I finally decided that this wool mix stripe sweater was 'the one'.  You all know I love a good neutral so there's no surprise here with my colour choice.  I sized up to a Large in this knit because I love 'the slouch factor'.  In today's look I've teamed the sweater with some slouchy tailored trousers and a lightweight neutral jacket.  I've kept the look casual (but chic) with these white trainers.
If knitwear is your thang as much as it is mine then check out the rest of the new Jaeger knitwear collection here.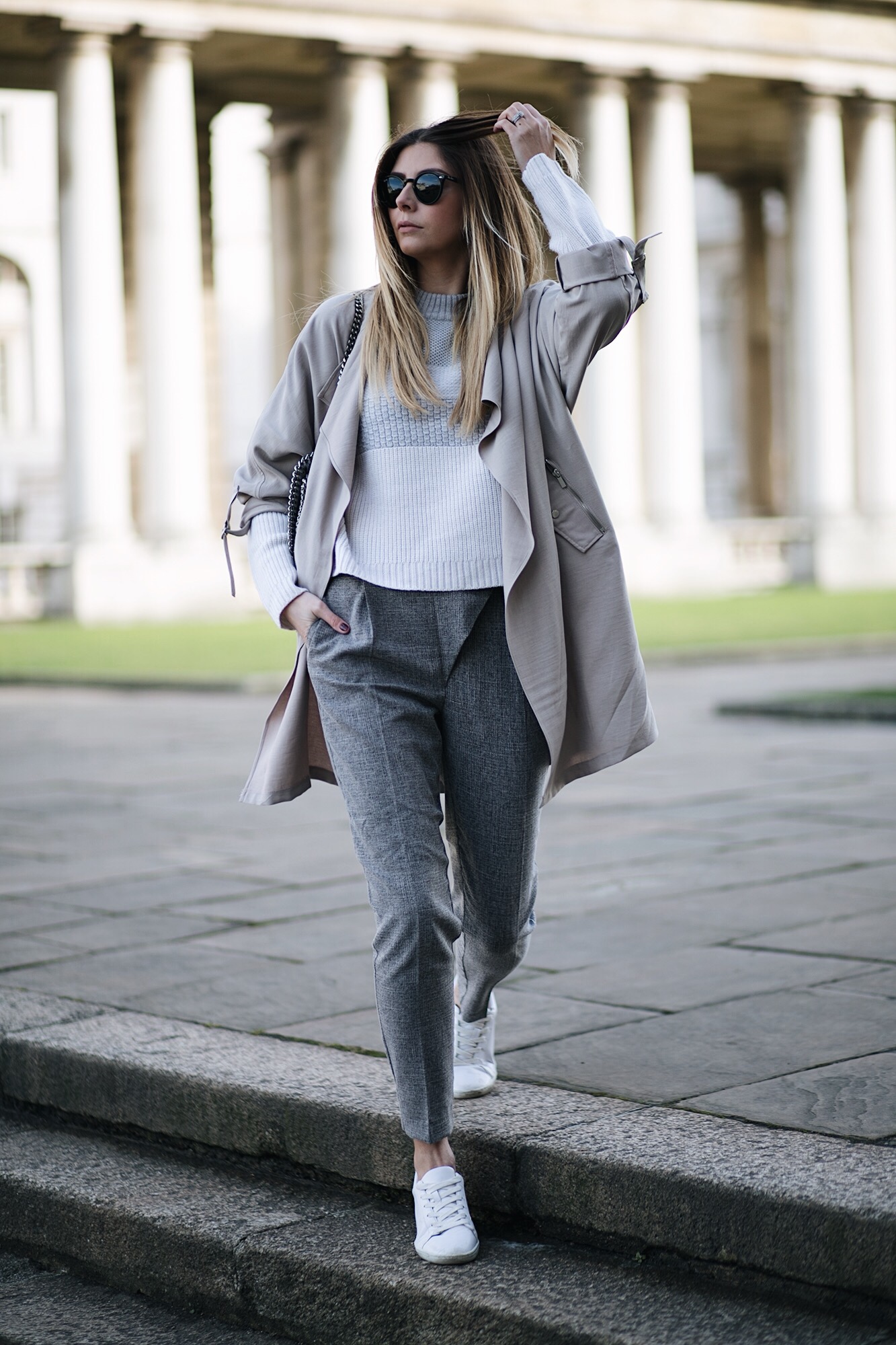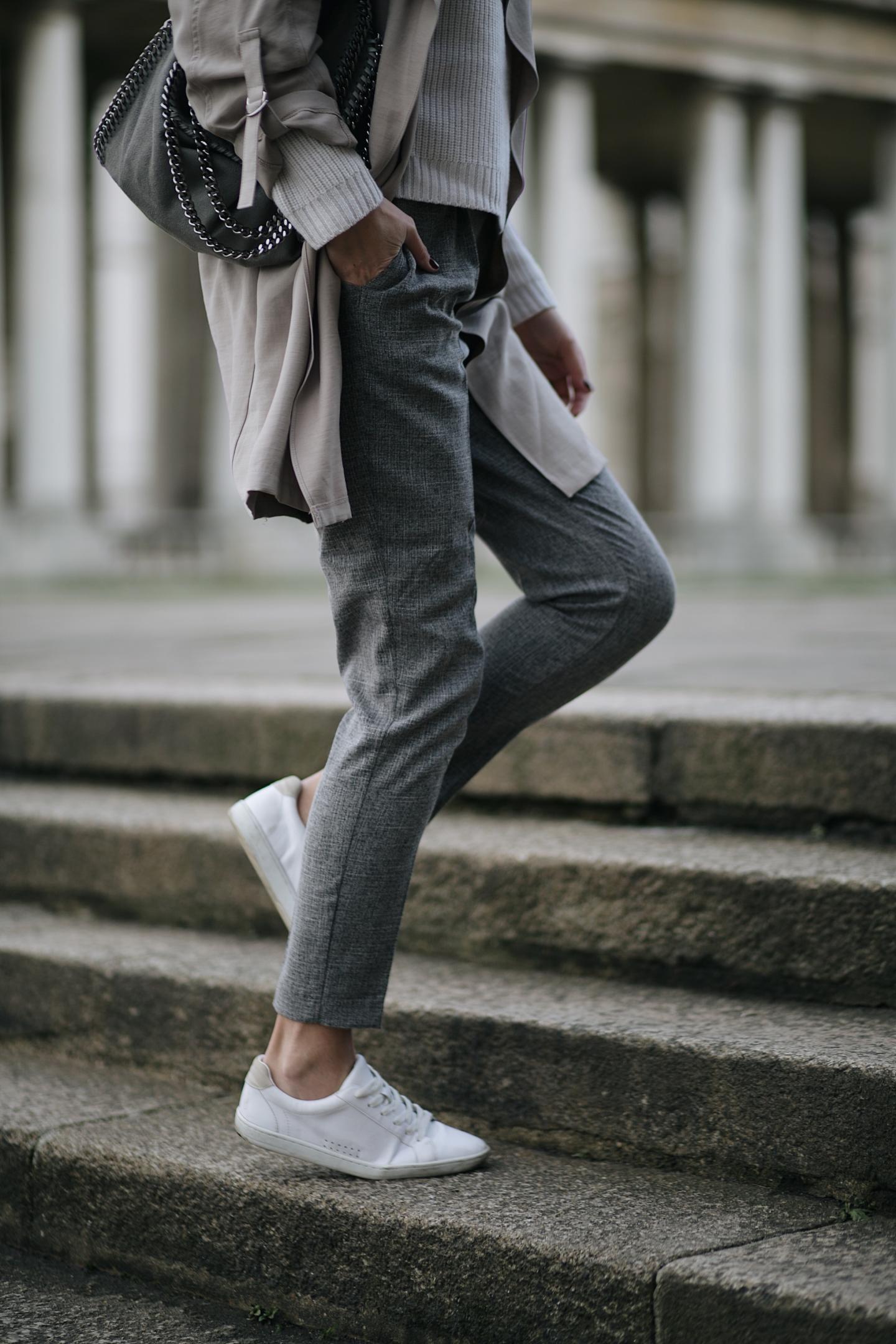 Outfit Details
Sunglasses - Rayban via Sunglass Shop
Shop the Post

This post was created in collaboration with Jaeger.  As always all opinions, words and photography are my own.