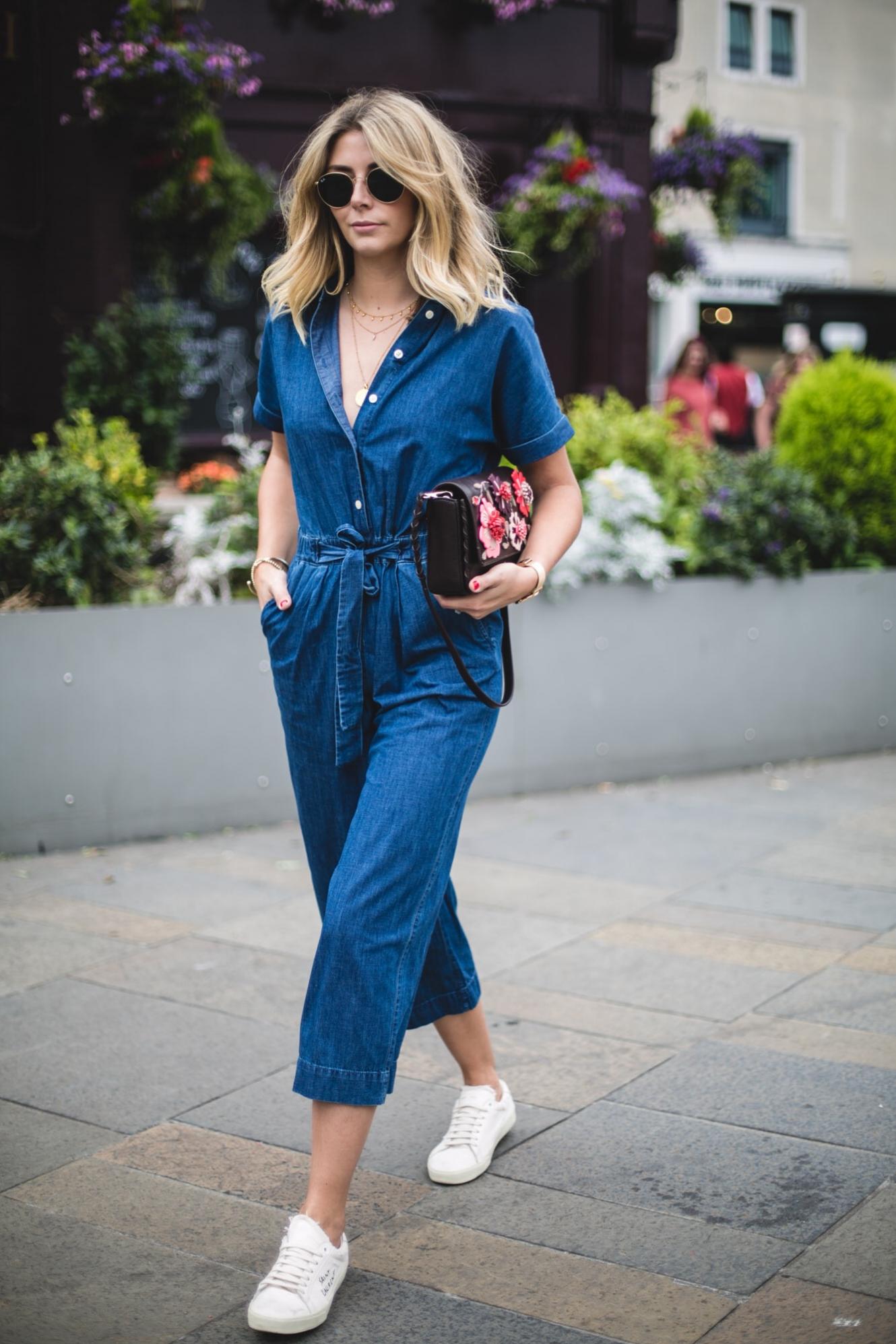 I'm certainly no stranger to obsessing over denim, in fact I'm a self-proclaimed denim addict.  However there was always one piece that I couldn't seem get my hands on and it wasn't for want of trying.  For years I've been searching for the perfect denim jumpsuit and finally thanks to Kate Spade New York, I have one safely nestled in my wardrobe.  
There's nothing I don't absolutely adore about this jumpsuit, the fit is perfect (for those wondering I'm wearing a size S), the length of the legs is just the right crop, and the chambray fabric is light enough for hot Summer days.  This jumpsuit is a great staple piece, if like me you love investing in classic items which can be whipped out year after year then it's definitely worth thinking about.
Versatility is a quality that's at the top of my list when picking up designer clothing. After all if you're going to splash your hard earned cash on something then you really want to get your monies worth.  The bonus of investing in denim pieces is that they are just that…Versatile with a capital V.  I was so tempted to do a 3 ways to wear post for this jumpsuit because as soon as it arrived, in it's beyond beautiful Kate Spade New York packaging (by far the most impressive packaging I've ever seen!) I had already come up with a handful of outfit options.  So expect to see much more from this jumpsuit in the coming weeks.
Now let's just take a moment to appreciate this handbag.  When it arrived, again, beautifully wrapped, I spent a good 10 minutes assessing all the intricate detail and the craftsmanship that clearly went into making it.  I love the retro colour scheme and I'm a real sucker for any bag with a whipstitch.  Despite being from the Summer collection I'm looking forward to donning this bag through the coming Autumn/Winter months.
Kate Spade New York is a brand which admittedly has escaped my radar for many years but it wasn't until our trip to New York in January that I really fell in love with this quirky brand.  Of course we visited the flagship store on Madison Ave and I found myself in awe of the sheer attention to detail in everything from the store design and layout to the packaging.  I picked up one of the cute thermal mugs and some thank you cards and every effort went into wrapping my rather modest purchase. I left the store feeling pretty special and that's something which we're missing with so many brands these days.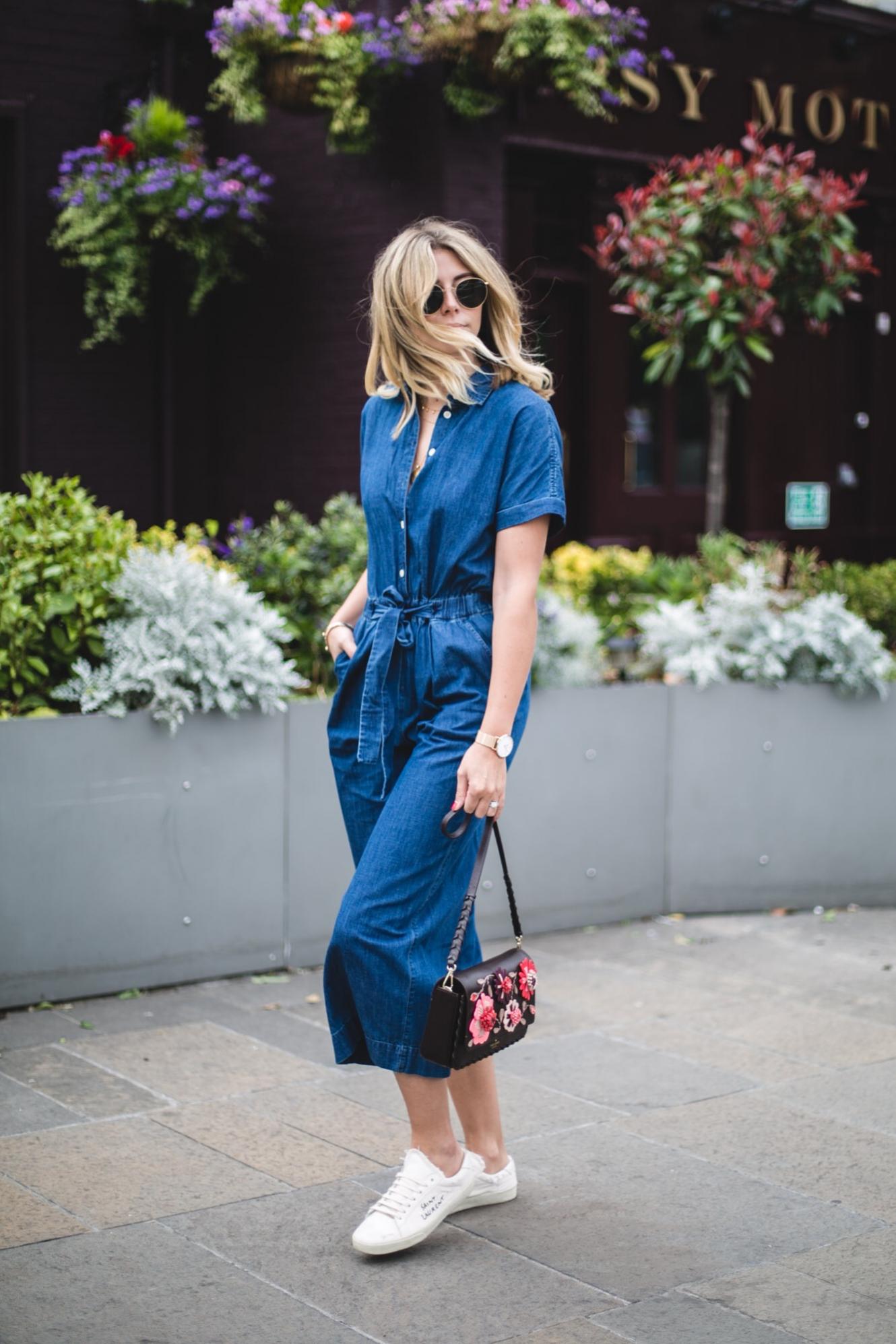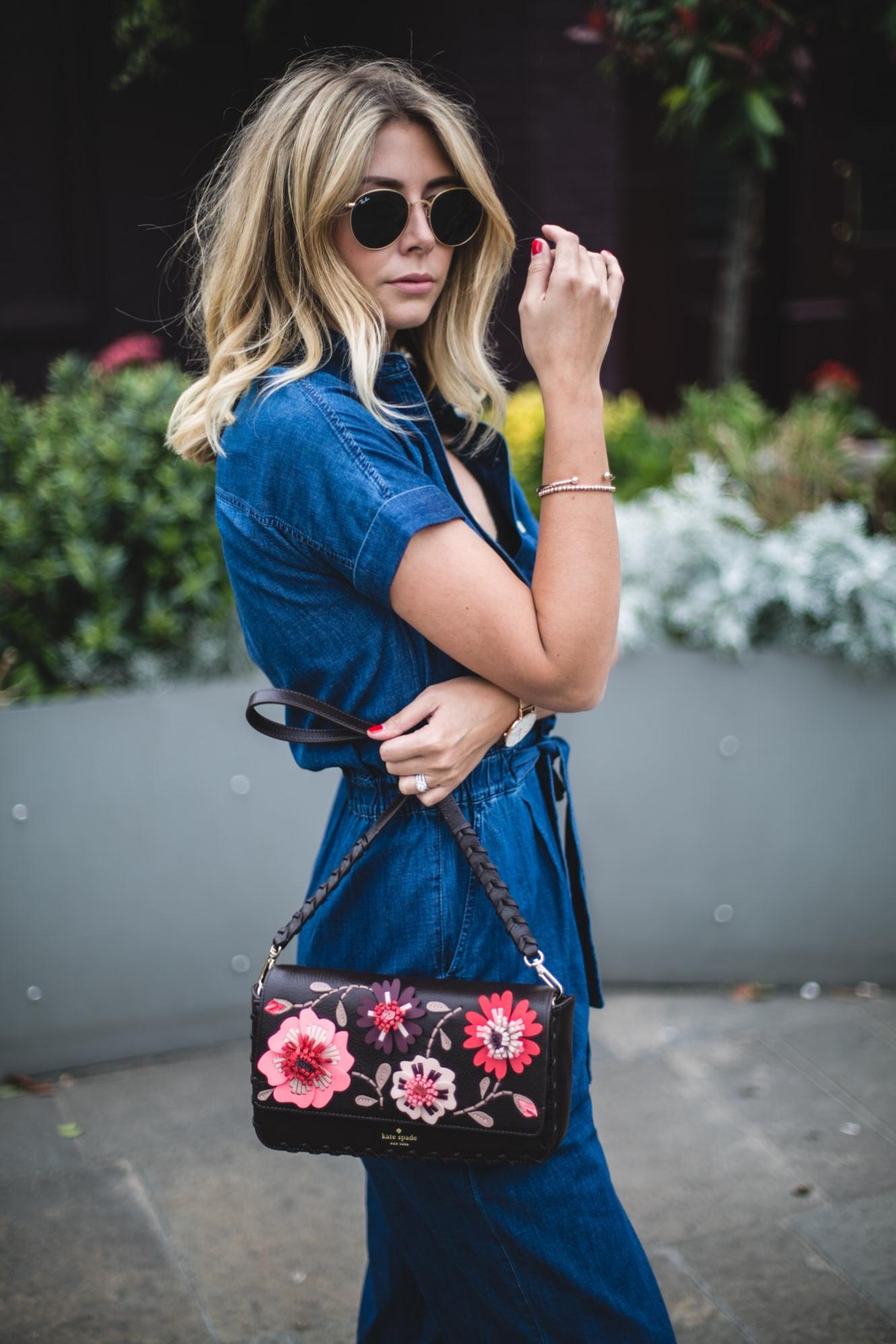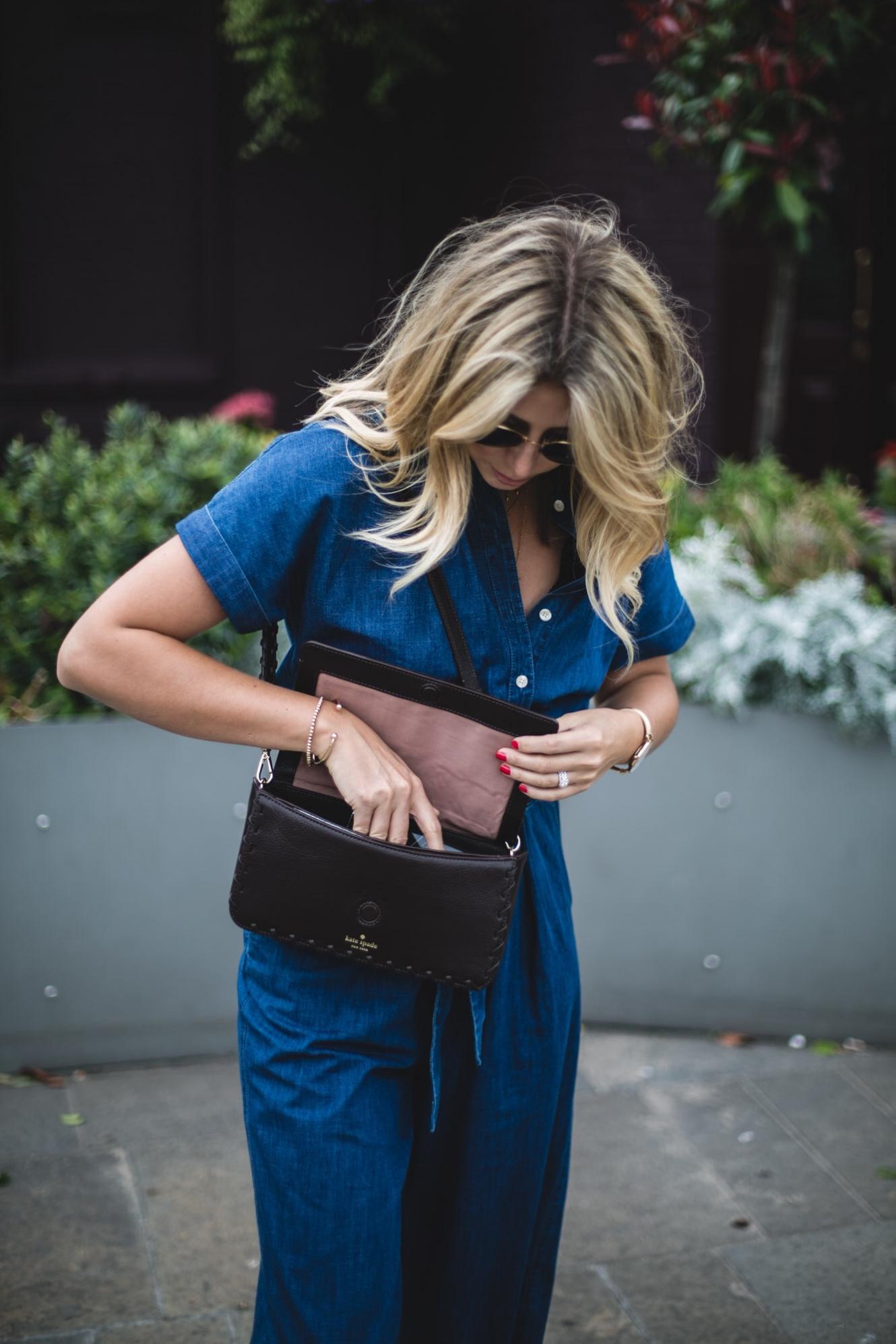 Outfit Details
Sunglasses – Rayban
Watch – Cluse
Bracelets – ASOS
Necklaces – Missoma & Monica Vinader
Shoes – Saint Laurent
Shop the Post

This post was created in collaboration with Kate Spade NY. As always all words, opinions and photography are my own.