Now that we are officially in Spring the skirts and shorts are coming out and legs need to be in tip top condition!  I pretty much neglect my legs throughout winter, I occasionally moisturse when getting out of the shower which I know deserves a slapped wrist especially after having just shaved but when it's super cold the last thing I want to do is slather cold lotion over myself, brrrrrrrr.  This has it's knock on effect, my legs are now suffering the most sahara-esque dry skin ever.  Cue my fail safe summer legs routine…

I start by shaving using a Gillette Spa Breeze razor which has two thick shave gel bars (with a gorgeous scent of white tea) either side of the three blades, meaning you can skip the shaving gel…bonus!
I have very few 'favourite' beauty products which I continue to buy once the pot is empty but Soap & Glory's Breakfast Scrub is one of them.  If you've never tried this before I would urge you to run to Boots and sniff the pot, if the smell alone doesn't make you want to slather it all over your body, I don't know what will!  The clue in is the name; Breakfast Scrub, it's made with oats, bananas, almond & honey extracts and smells like maple syrup, delish!  I massage this all over my legs, concentrating on the knees and areas where I really want to tackle the dead skin, then rinse off with warm water.
Patting my legs dry with a towel I move on to moisturiser.  I'm currently using Vaseline Advanced Repair lotion because it's clinically proven to heal very dry skin in five days.  It's pretty rich but it absorbs quickly and has a non-greasy formula and it's fragrance free so perfect for using post shave.  I also apply this to my legs (and arms) before bedtime so that it can work it's magic over night.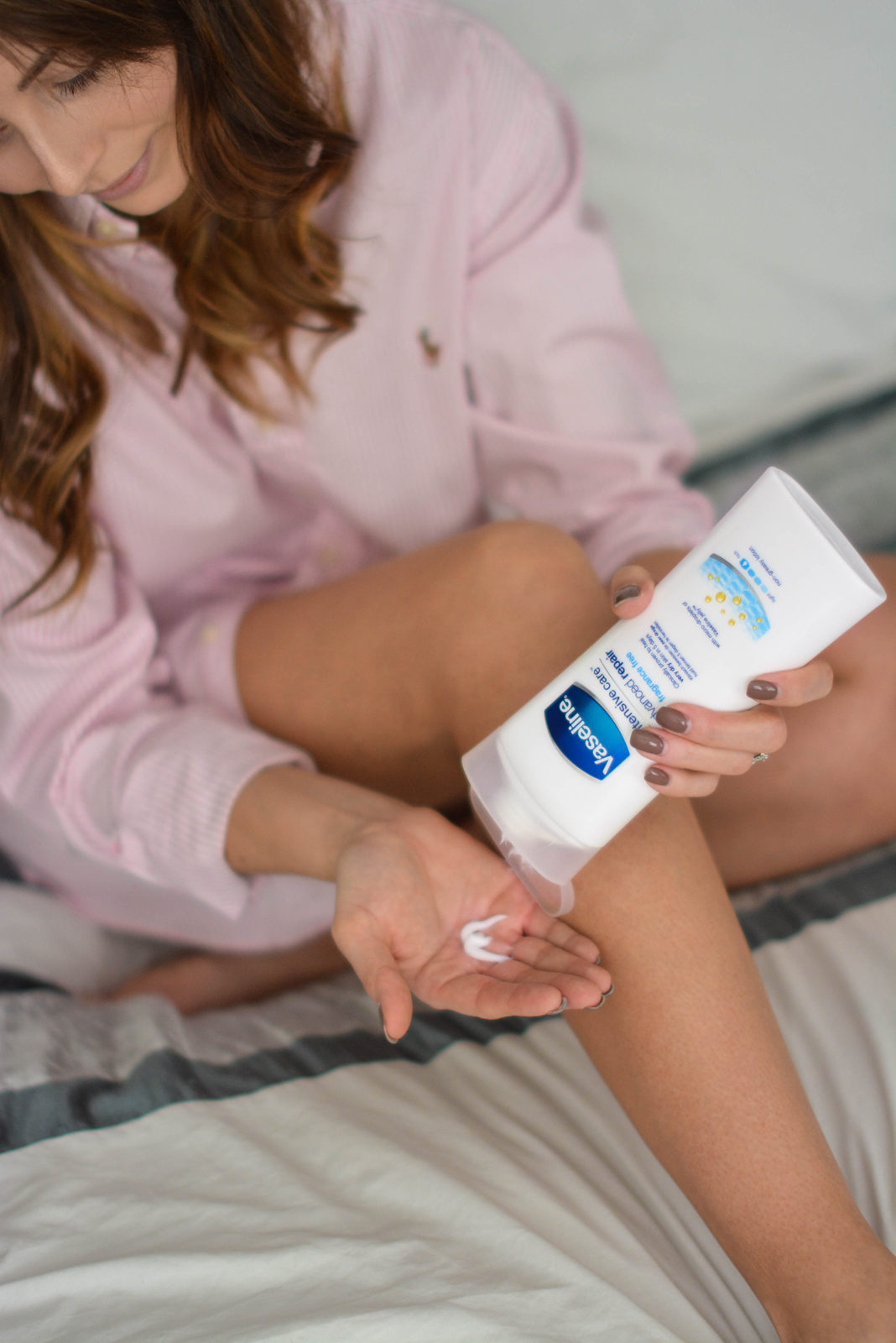 Now onto the most important part…the bronzing!  I've had many affairs with self tanning products, I've tried them all.  Some I've liked, some I haven't but self tanning still does require a decent amount of effort.  You should apply at least 24 hrs before you shave so that it doesn't settle into your pores and for me this is just too forward thinking.  I literally decide what I'm going to wear an hour before I go out, so how am I to know if my legs will be making a cameo on a specific day?  So my alternative is from the Body Shop and it's a dry oil called Honey Bronze (in shade: Honey Kissed).  It has a hint of shimmer and the most gorgeous scent and I cannot recommend it enough.  You get 100ml for the £16 price tag but don't be put off, a little goes a long way and one bottle will last me the whole summer.  I was inspired to try this oil last year when I stumbled across some before & after pictures on Pinterest, check them out here.  There's nothing to say that you couldn't use this over a false tan (or a real one for that matter!) as it does add just a subtle bronze tint to the skin, nothing extreme.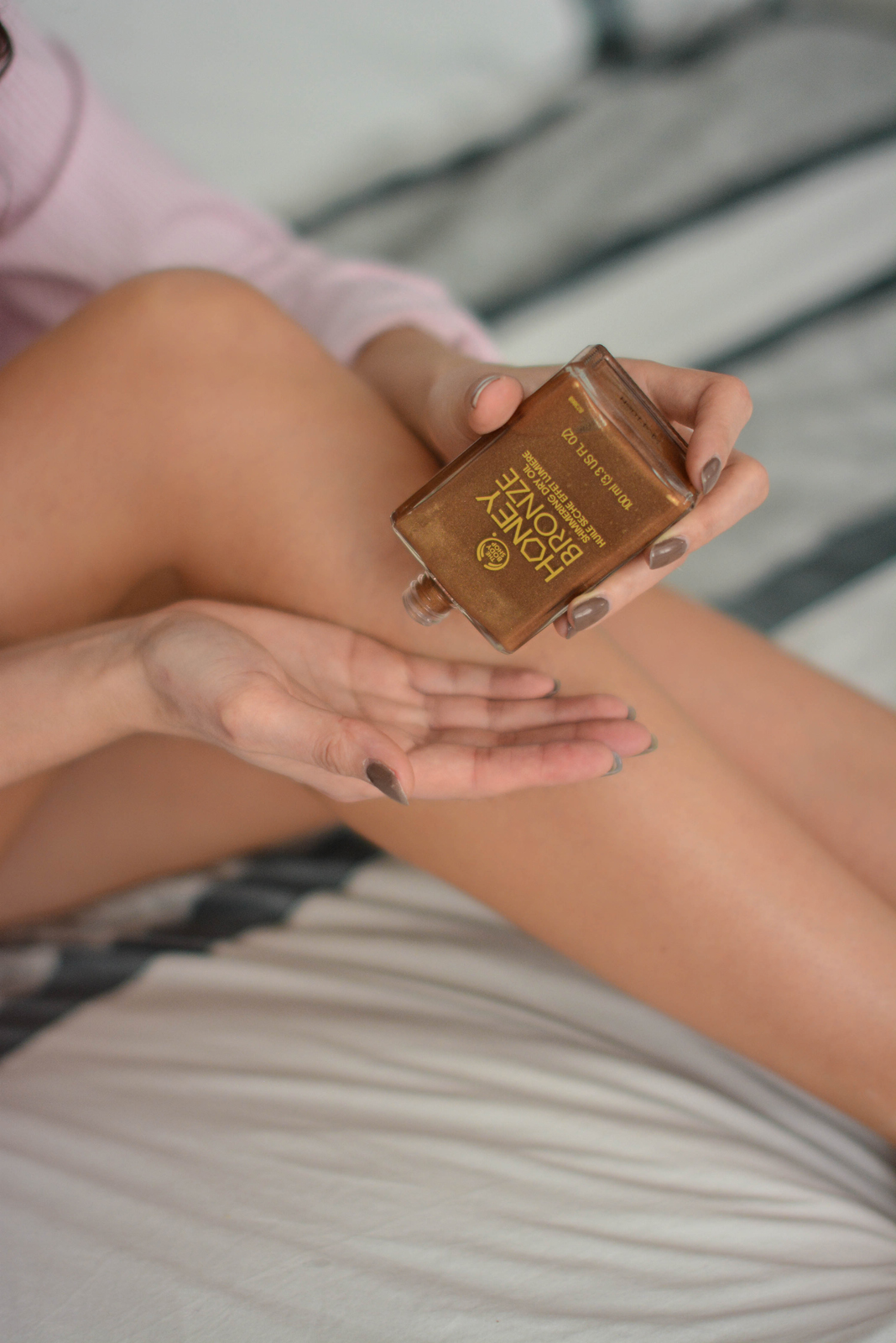 There you have it, my legs are summer prepped and primed and ready for those mini skirts!