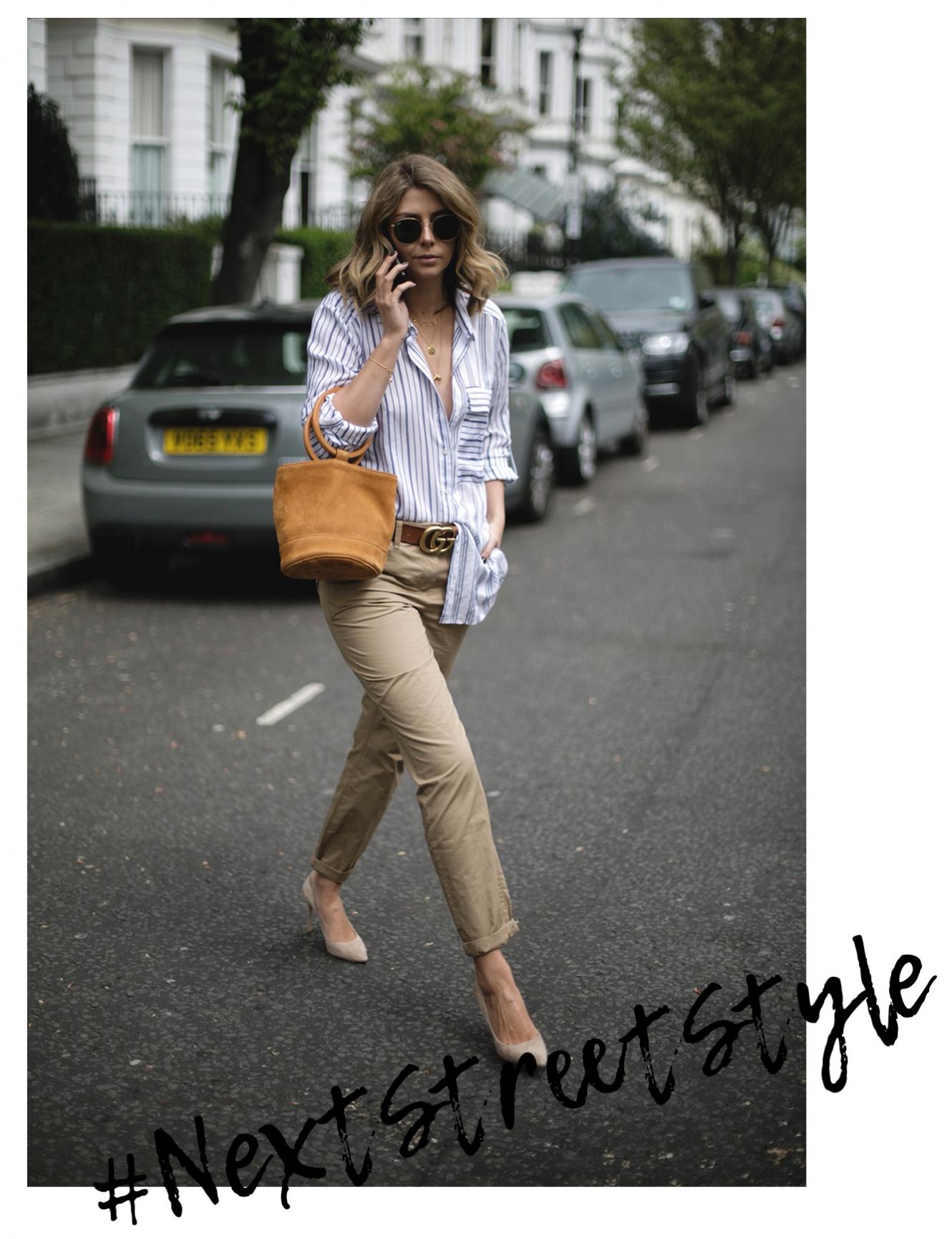 The developments in the fashion industry over the last 10 years have been incredible.  With social media, Bloggers and Street Style the fashion world can be yours for the taking.  It's open to anyone not just the 'elite' and in my opinion that's how it should be.  Photography is such an important tool when it comes to all of the above, as a Blogger your imagery will draw people in not only to your blog but to your social media platforms as well and Street Style photographers play a huge part in nailing those 'killer' shots which spread like wildfire across the internet and through our community.
I've teamed up with Next for today's post to bring you some of my very own Street Style photography tips and also a chance to WIN a trip for 2 to the US/Caribbean and be part of a Next Photoshoot.  When it comes to my own blog photography I have a very specific style, and there are lots of styles out there and so many blogs that I visit purely for the photography alone but you have to ask yourself what do you want from your photography?  It will also depend on how comfortable you feel in front of the camera and how you carry your body.  I'm a little bit awkward in front of a camera believe it or not, if I'm asked to 'strike a pose' the outcome resembles something from a Gratton catalogue circa 1995, in short, it's not good.  I went back to when I started my blog almost 9 years ago and thought about why bloggers were making headlines at the time and what we were all about.  We are normal girls (well most of us) not celebrities, not magazine folk or supermodels, just normal girls.  I use that thought every time I take to the streets to create my outfit imagery and rather than standing there and posing, I walk down the street whilst my husband runs along side of me snapping my natural, slightly hunch-backed movements.  Yes of course I'm very aware I'm on camera so I don't walk along with my mouth gaping open (ok I do, but those images don't make it off the cutting room floor) but I am essentially just being myself walking down the street.  It's about the clothes at the end of the day so I like Simon to capture how they move with my body so that my readers get an accurate idea of what this item of clothing might look like before they decide to buy it off my recommendation.  At the end of a shoot day we sit down on the computer together and go through the images and there are always images that Simon likes but I don't and vice versa, but I like to analyse the ones he likes and ask him why he likes them.  Because sometimes, in this little bubble that is social media, us girls can get shrouded by the expectations to be 'perfect' in this industry, so another pair of eyes which aren't subjected to this daily scrutiny often help me banish those bad thoughts.
On the flip side creating beautiful imagery is also high on the list because I am, at the end of the day, a creative.  There are so many factors which contribute to a beautiful image; the story behind the image, the location/backdrop, the colours, the clothes and of course you, the subject.  You have to know what works for you and it's all down to trial and error, and believe you me I have had my fair share of errors over the last 9 years.  For example you might notice that I am always wearing sunglasses in my images, why?  Because I feel comfortable, and nothing is worse than an image which conveys a feeling of discomfort because that feeling will be noticeable to anyone looking at it.  That said there's nothing wrong with injecting a bit of attitude (not to be confused with arrogance) if that's in your personality, but you need to find your own style, don't try and recreate some else's because this won't look natural.  In terms of location I shoot in Notting Hill, I have done for the last few years, although sometimes I do mix it up and try other locations around London but I'll always return to Notting Hill.  Do I live there? I freaking wish! Although it is becoming somewhat of a second home as we spend 2 days a week there shooting and know most of the locals...and their dogs.  I live in South East London which is, well, not so picturesque and doesn't really suit my style but there's nothing wrong with finding the best location to shoot your content.
COMPETITION
If you fancy yourself as a Street Style Photographer then you're really going to like this next bit.  Next are giving one lucky person the chance to win a trip for 2 to the US or the Caribbean.  The winner will spend 2 days on a Next photoshoot, putting their skills to the test, and then 3 days to explore/relax, PLUS £500 spending money and a £200 gift card to spend at Next for that holiday wardrobe.  
How To Enter
- Upload a minimum of 3 (max. of 5) Street Style shots to Instagram using the #NextStreetStyle OR via  www.next.co.uk/win-with-next
- You must feature at least 1 Next item in each image (can be the same)
- Competition runs from 27/04/17 - 08/06/17
For full T&C's visit next.co.uk.terms
Entires will be judged by top Street Style Photographer Phil Oh! And I will be helping whittle down the top 20.
TIP 1: Capture the Action
The element I love most about Street Style is the movement.  You need to capture the action, whether it's someone walking across the street, a hair flick, bag swing, an interaction or maybe just the way a garment catches in the wind, these shots are gold.  These are the shots which dominate Pinterest and which brands/publications will pay big bucks for to use.  You need to be pretty 'snap-happy' and be prepared to take hundreds of shots just to get 'the one'.
TIP 2: Attention To Detail
Fashion weeks in particular are full of style.  Everyone has their own way of presenting themselves and there sure are some creative guys and gals out there.  Detail shots lead to trend forecasts, remember when this whole 'wear your shirt back to front' trend kicked off a few seasons ago, well this was all down to Street Style.  You should pick up on these details in an outfit, or if it's a specific bag (the new 'it' bag) these are the shots which essentially will guide the season to come.  If you're shooting your own outfit looks then get your photographer to always think of new ways to capture these detail shots.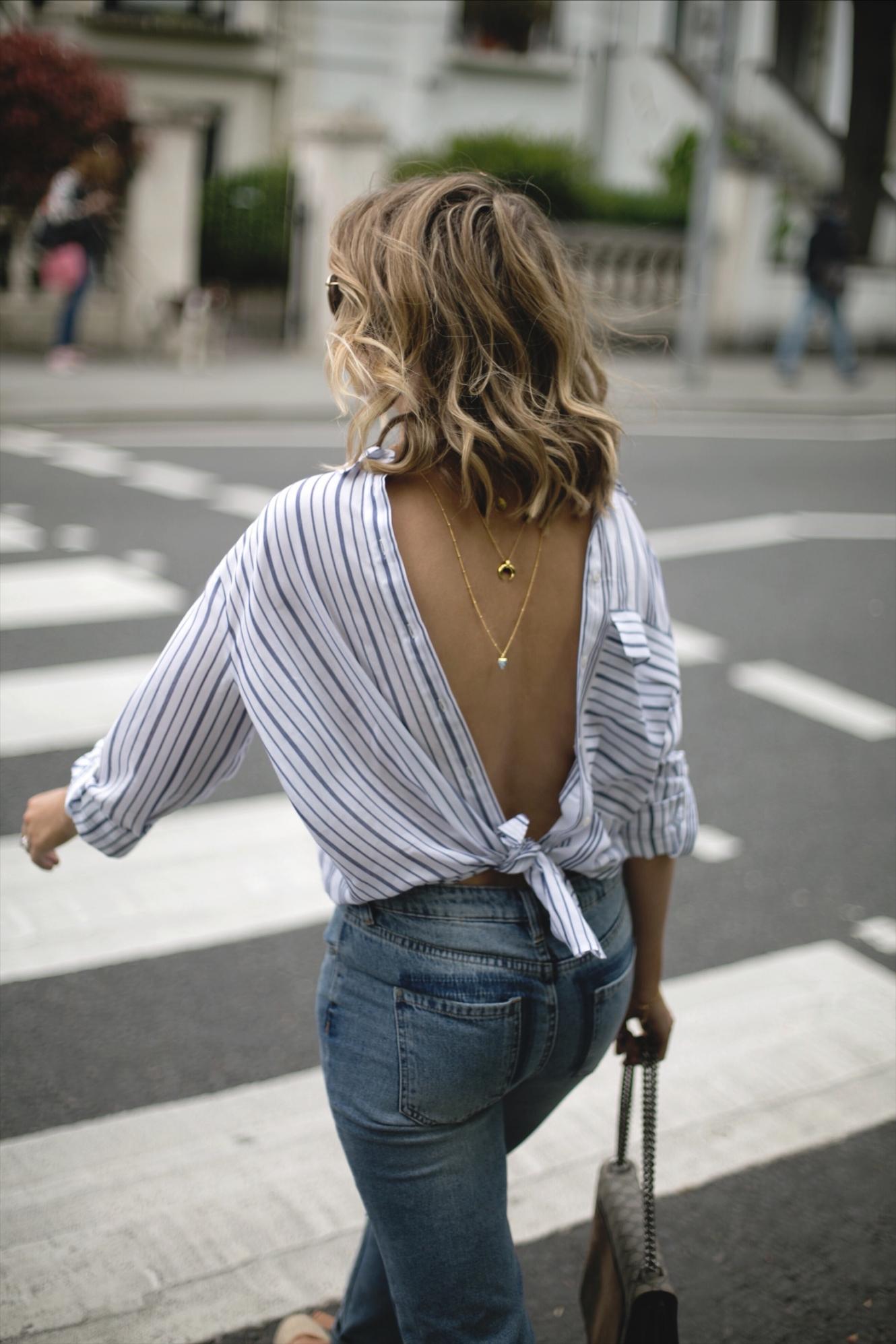 TIP 3: We're All Human
The whole point of Street Style is to capture people without them really knowing, although over the last few years everyone seems to be on high alert that there's an abundance of cameras and a certain 'game face' mentality has been applied.  I always find myself being drawn in to the most natural of Street Style shots, maybe they're chatting to a friend, on the phone finding out where their Uber driver is hiding, drinking a Starbucks even.  I'm sure the subjects of these images are mortified to be captured in such an off-guard manner but I love them, it makes them human and real.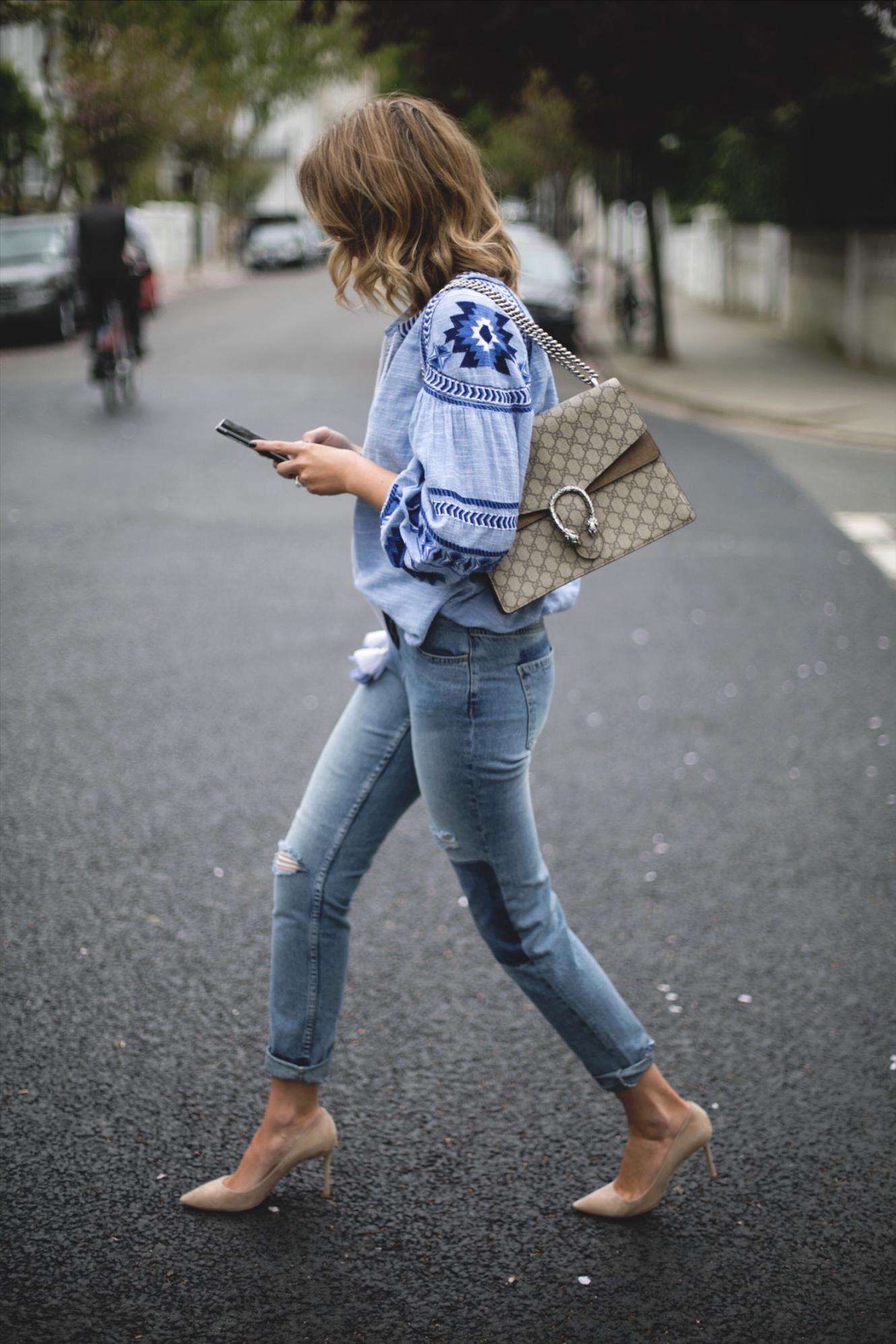 This post was created in collaboration with Next
Shop the Post