Monochrome has been a big 'thing' of mine for years now and if I'm ever stuck for something to wear, I head for those black & whites.  However, I've recently found myself wanting to take my monochrome outfits to the next level, and I've done this with accessories.  
I'm very much a neutral colour palette kind of girl, come summer there may be a few seasonal colours injected into my wardrobe but we're certainly not talking acid brights, no no, for me that will never happen.  But, when it comes to accessories I'm game for being a bit more daring.  Buying these red Gucci shoes recently was a pretty big deal for me as normally I tend to only invest in classic colours (black, beige, grey)  but you guys twisted my arm on Snapchat and you weren't wrong!  I love them, these shoes have not only become companions for my Saint Laurent tote bag but are adding a much needed pop of colour to outfits like this.  Let's imagine this look with a monochrome scarf and without those shoes, lets swap in a pair of classic black courts.  It's still a chic outfit but it says nothing, it's those small pops of colour which transform this look into something totally street style worthy.
So the next time you find yourself reaching for those black & whites, why not spice up your monochrome with some colourful accessories.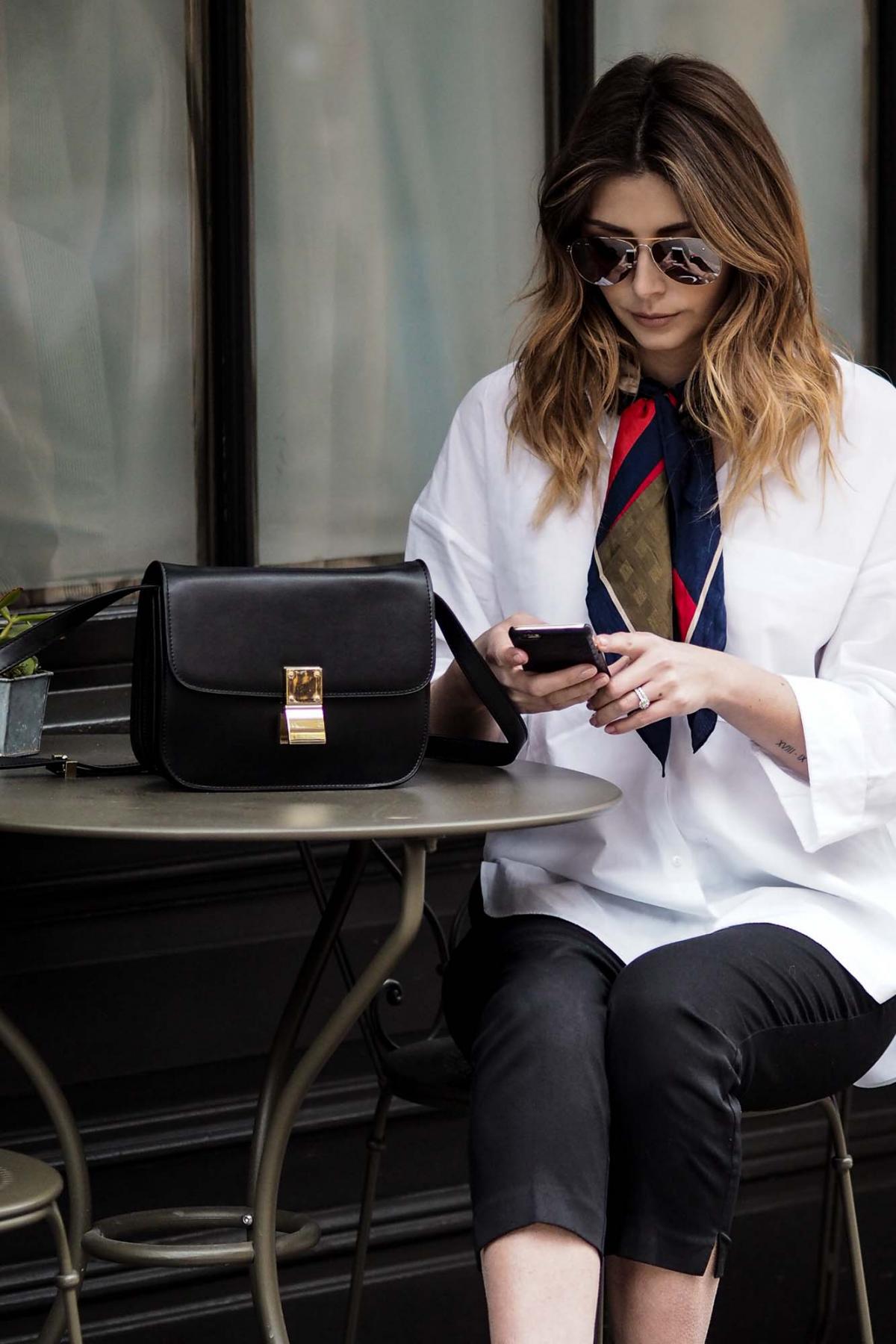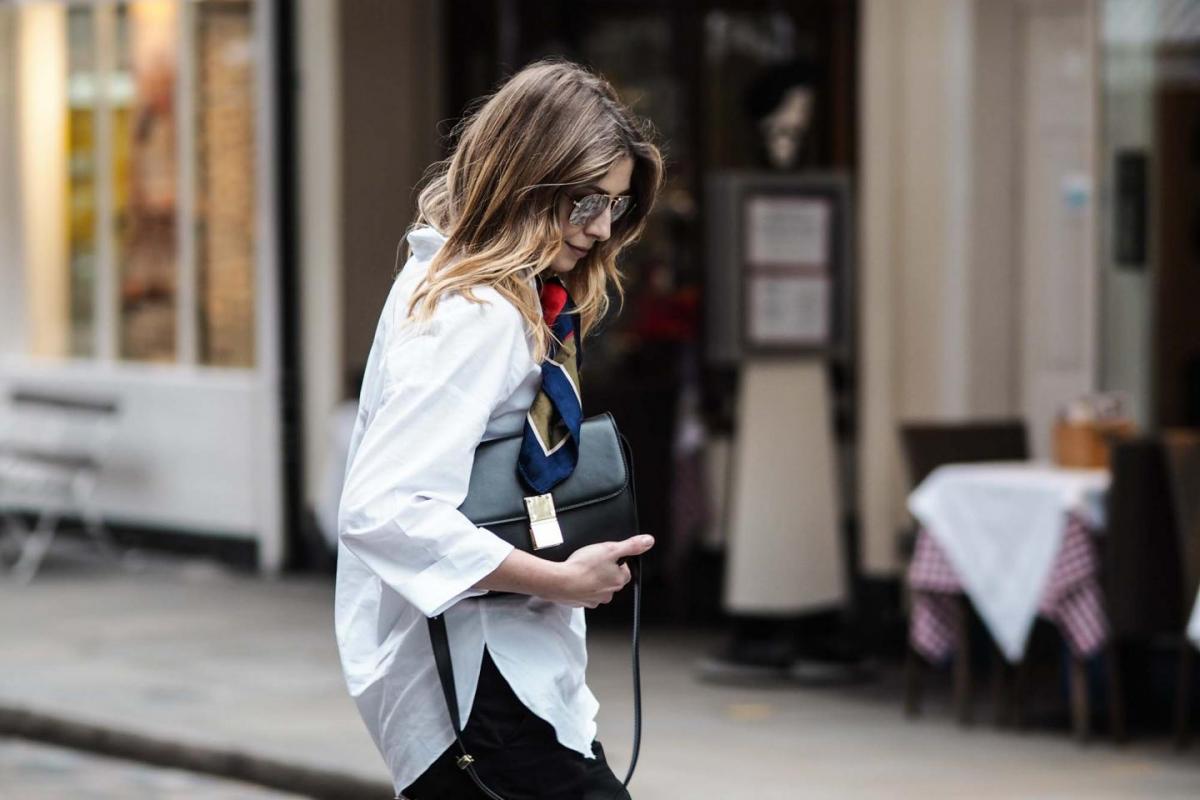 Outfit Details
Shirt – Zara (Similar here)
Scarf – Vintage (Similar here)
Trousers – Dorothy Perkins
Shoes – Gucci
Bag – Jessica Buurman
Sunglasses – Topshop
Shot with the Olympus PEN E-PL7 using the 75mm Lens
Shop the Post