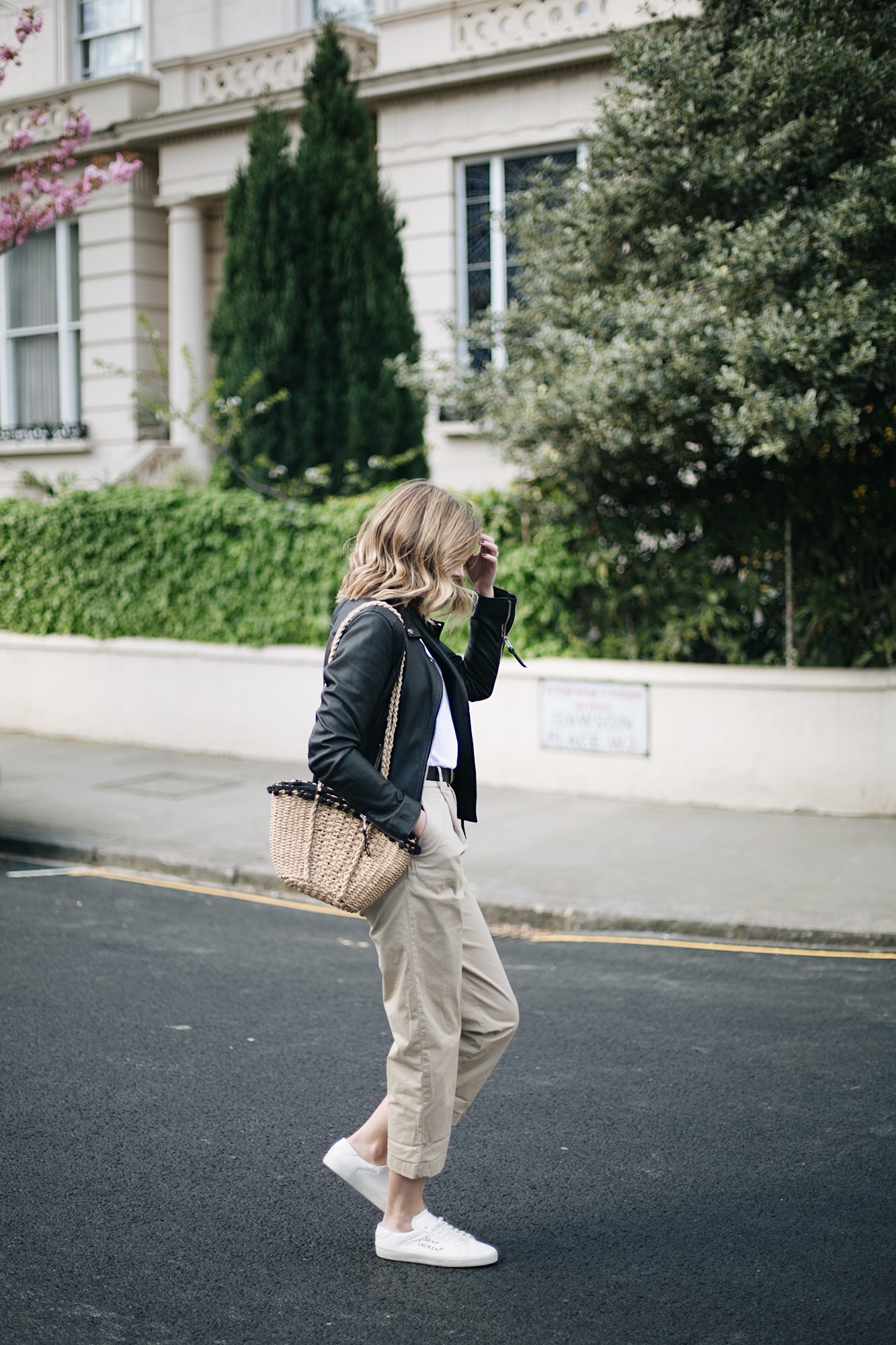 It's been a few weeks since my last 'Sneaker Diaries' post so sorry about that guys as I know you love them. If you follow me on Instagram then you will have seen on my stories that I recently bought these Saint Laurent sneakers from Luisaviaroma (with a little help from a voucher 😉) and admittedly they were pretty expensive, as far as sneakers go anyway. With that said, despite my initial concerns about the colour and fabric (in that they are canvas and not leather) I have fallen head over YSL clad heels in love with them. This is the first pair of "premium" branded sneakers that I've bought to date and it was a toss up between these and a pair from Golden Goose. The Saint Laurent's were in stock in my size and that was enough to sway it for me…yes I know, guilty as charged 🙄
I'd say we're now into acceptable chino-weather so I wore these high-waisted cropped chinos (soz about those roll-up creases, doh!) which I bought a couple of weeks ago and teamed them with a basic white t-shirt and a biker jacket. My favourite-of-the-moment Zara basket bag adds a casual/summer vibe to the look and I hope this inspires some of you to style your 'beach bags' with some typically everyday outfits.
ALSO, If you're a sneaker girl like me then you might also be interested in this video by my buddy Lizzy. Every month she pretty impressively tests out 5 styles of a specific 'basic' item. This month Lizzie's 'testing basics' feature is all about flat sneakers and she road tests 5 different styles, from Gucci to Vans so go and check that out as I found it super useful.
Outfit Details
Sneakers – Saint Laurent via Luisaviaroma
Shop the Post