We took a day out from our LA schedule to drive to Palm Springs for the day.  This was my first time to Palm Springs and it's pretty safe to say I was very excited, not only for weather (which reached a whopping 108 degrees!), but just for the whole vibe.  I've never been to Coachella, it's on my bucket list, but every year I see the steam of images and video from the festival I always virtually fall in Love with Palm Springs.  This famous pink door was on my list of places to visit whilst we were there and it didn't disappoint.  
Palm Springs was even better than I imagined, and even hotter, I literally melted into the car seat.  Simon took some drone footage of this gorgeous place so I can't wait to share that with you all in my LA vlog which will be live on my YouTube soon, he's working on that as I type (working hard to keep that employee of the month title 🙊).
If you're heading to LA for a week then I would definitely advise taking a day out to drive over to Palm Springs, it took us about 2 hours to get there, leaving at 7am from Beverly Hills.  The drive in with all the windmills is beautiful and of course there are plenty of Instagrammable hot spots to visit and lots of great food to eat, including a few In-n-Out burgers, my fave (Gimmie those double doubles!).  We plan to head back to Palm Springs when we're next in LA but we'll stay for a few days so we can really enjoy this little desert oasis.
You can find the famous pink door at 1100 Sierra Way.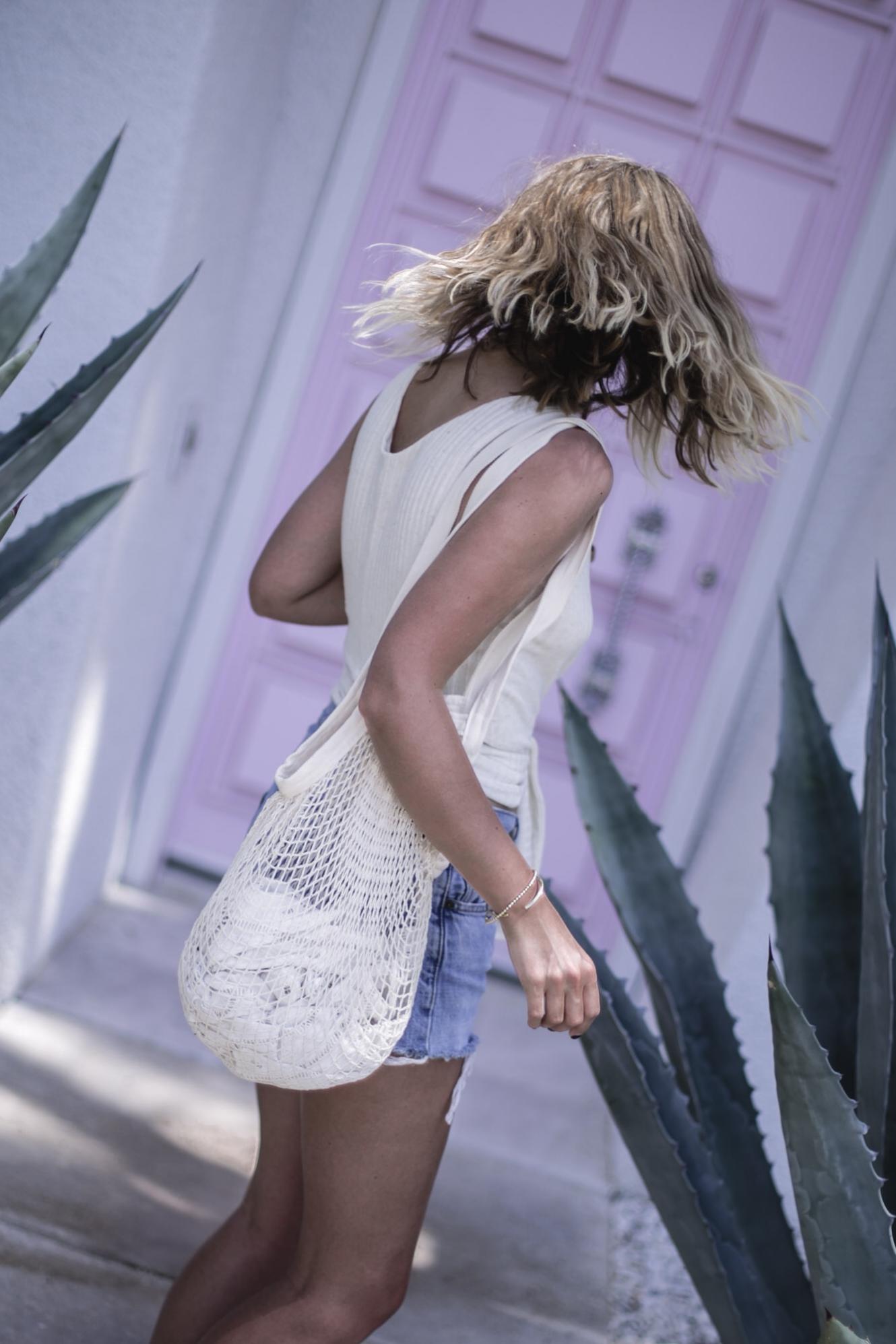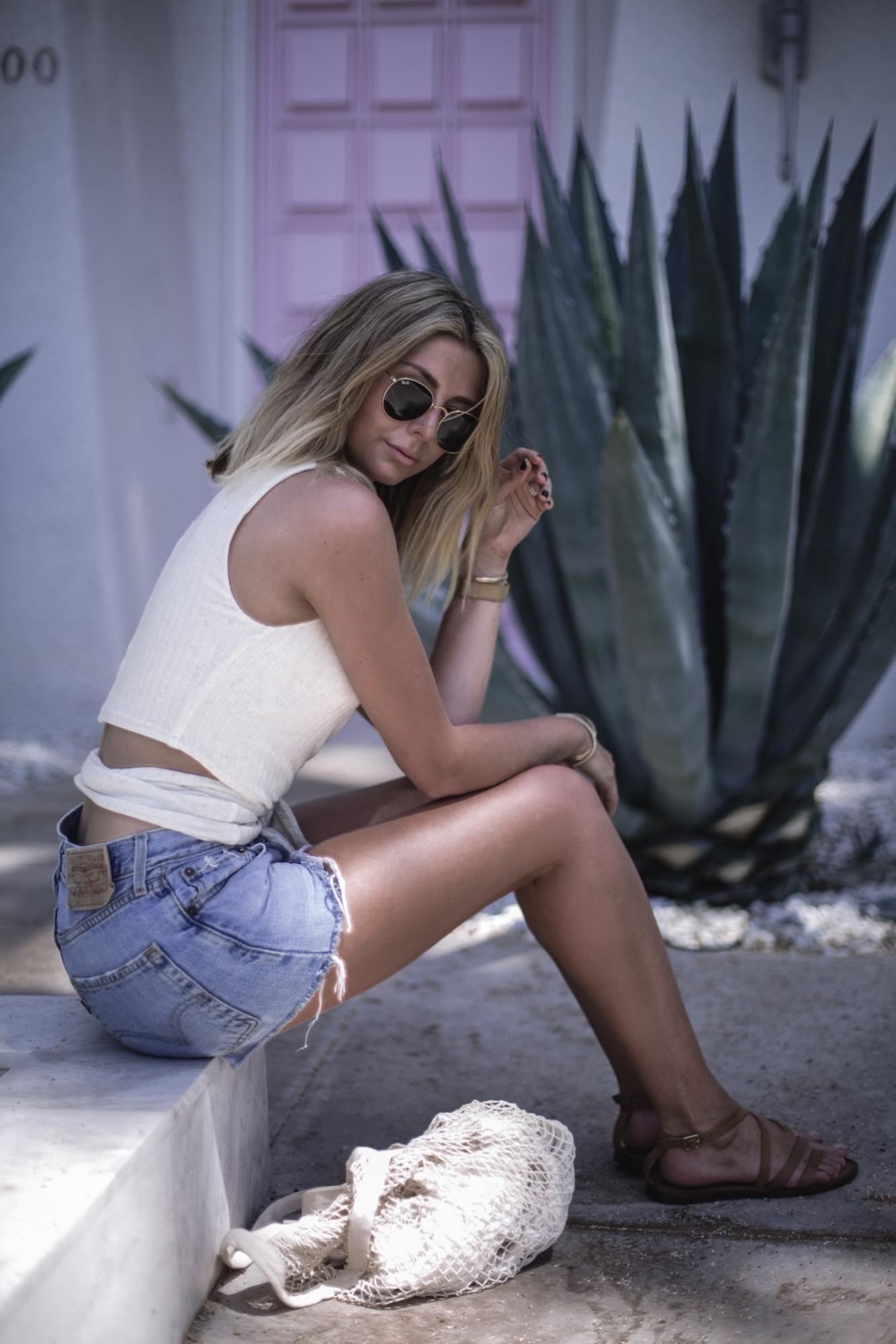 Outfit Details
Top – Reformation (Wearing a size S)
Bag – Bought from a Farmers Market but similar here
Sandals – H&M (also available in Black)
Shop the Post