Today's post is something a little different as I'm trying to branch into a few more hair and beauty features.  I've recently become obsessed with my hair thanks to Sassoon Salons who have been my hair angels over the last few months.  My hair, despite how it may look is tough to keep in good shape and requires much TLC from the Sassoon team.  It's been quite a while since I last loved my hair this much and after many DIY hair colour attempts (Ombre, Balayage, highlights…I tried them all) and a few home fringe cuts finally my hair is looking the way it should….healthy.  So with this new healthy hair of mine I've been experimenting and trying out a few different hairstyles for Summer.  I have 3 faves which I've decided to show you in today's post; Beach Waves, The Halo Braid and The Half Up Half Down Twist.
Click here to find your nearest Sassoon Salon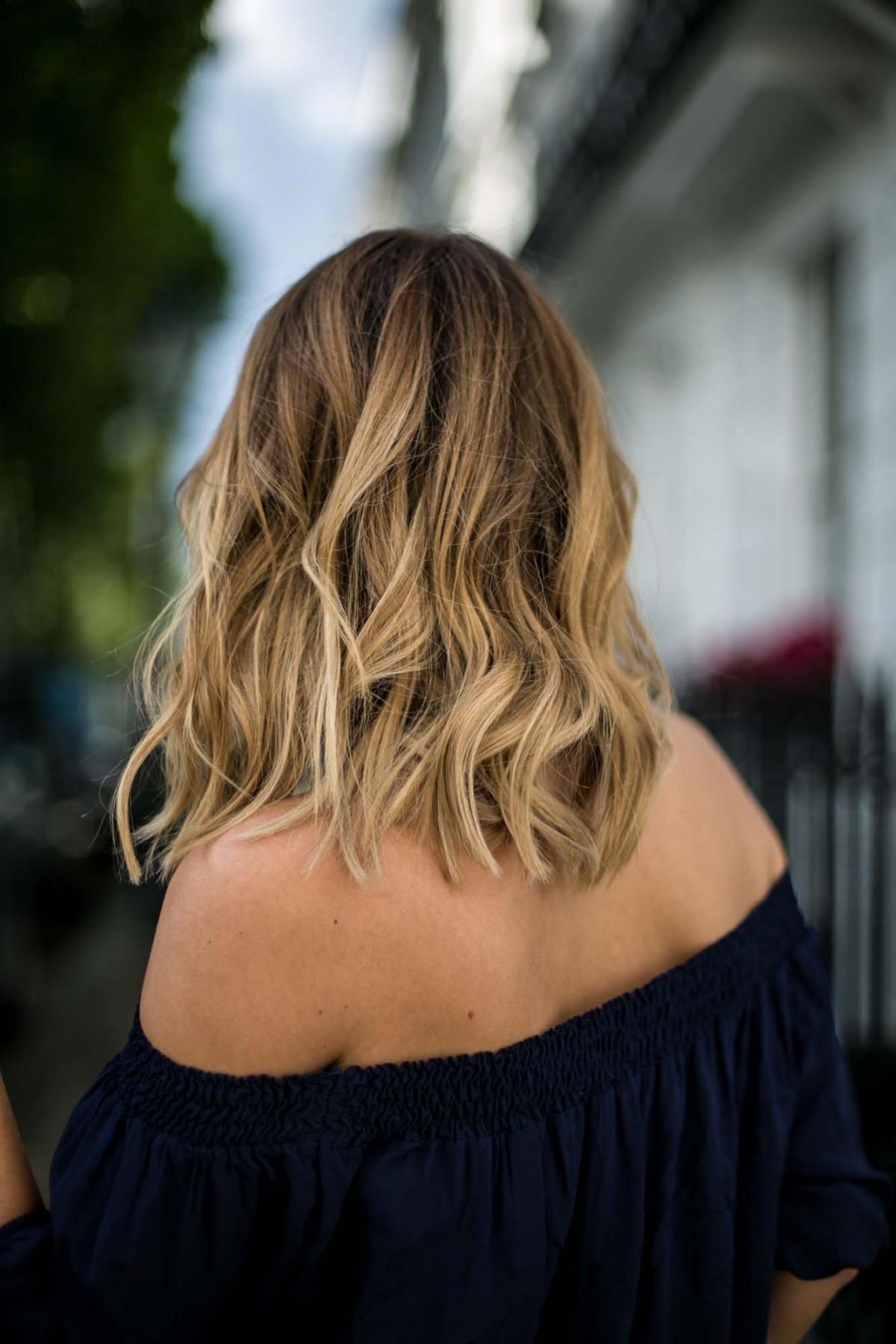 Beach Waves
This has to be my favourite style for Summer and also one of the most 'googled' hair style tutorials on the web. If you're really not great with hair styling then this is the perfect style for you to achieve because it's not meant to be perfect.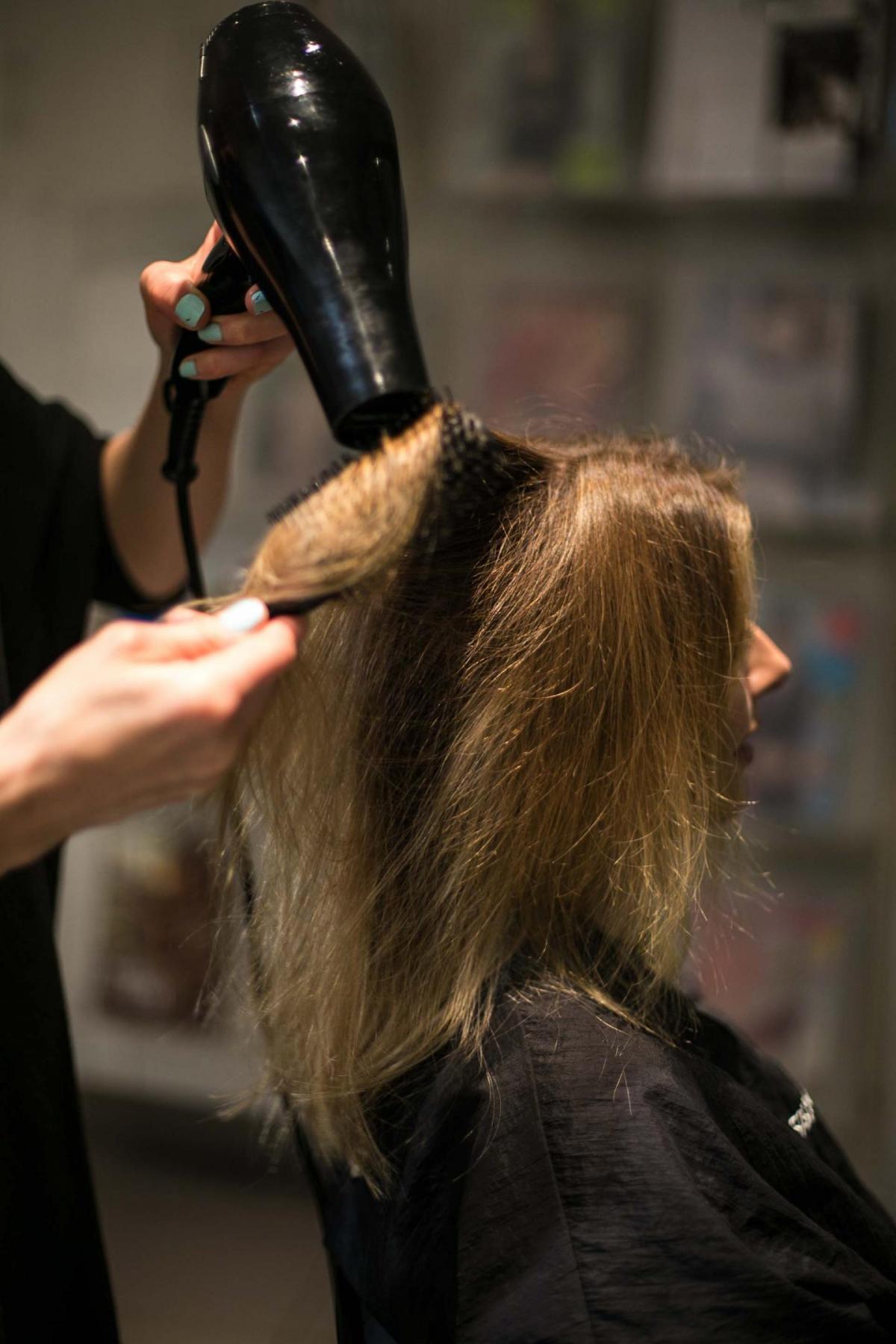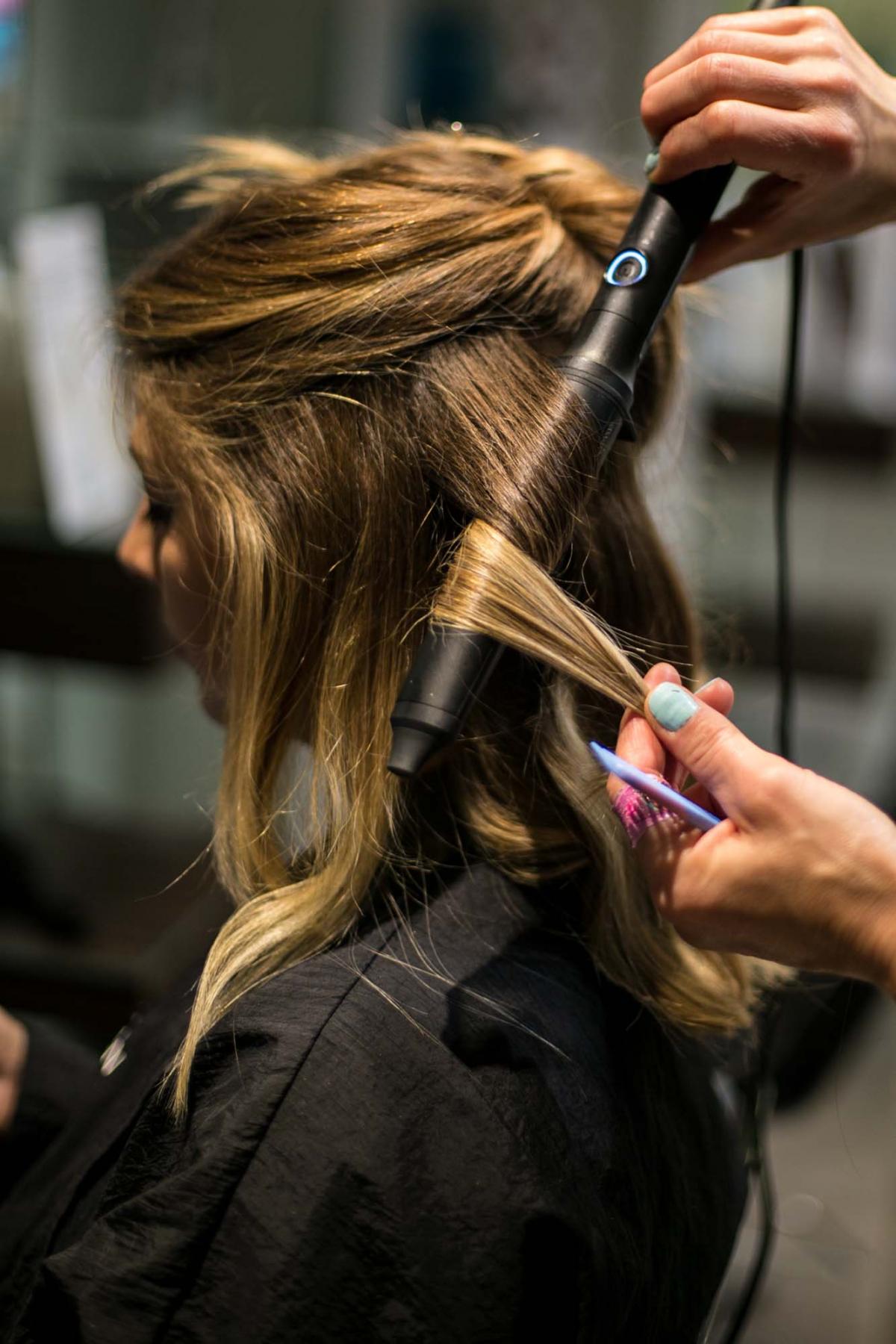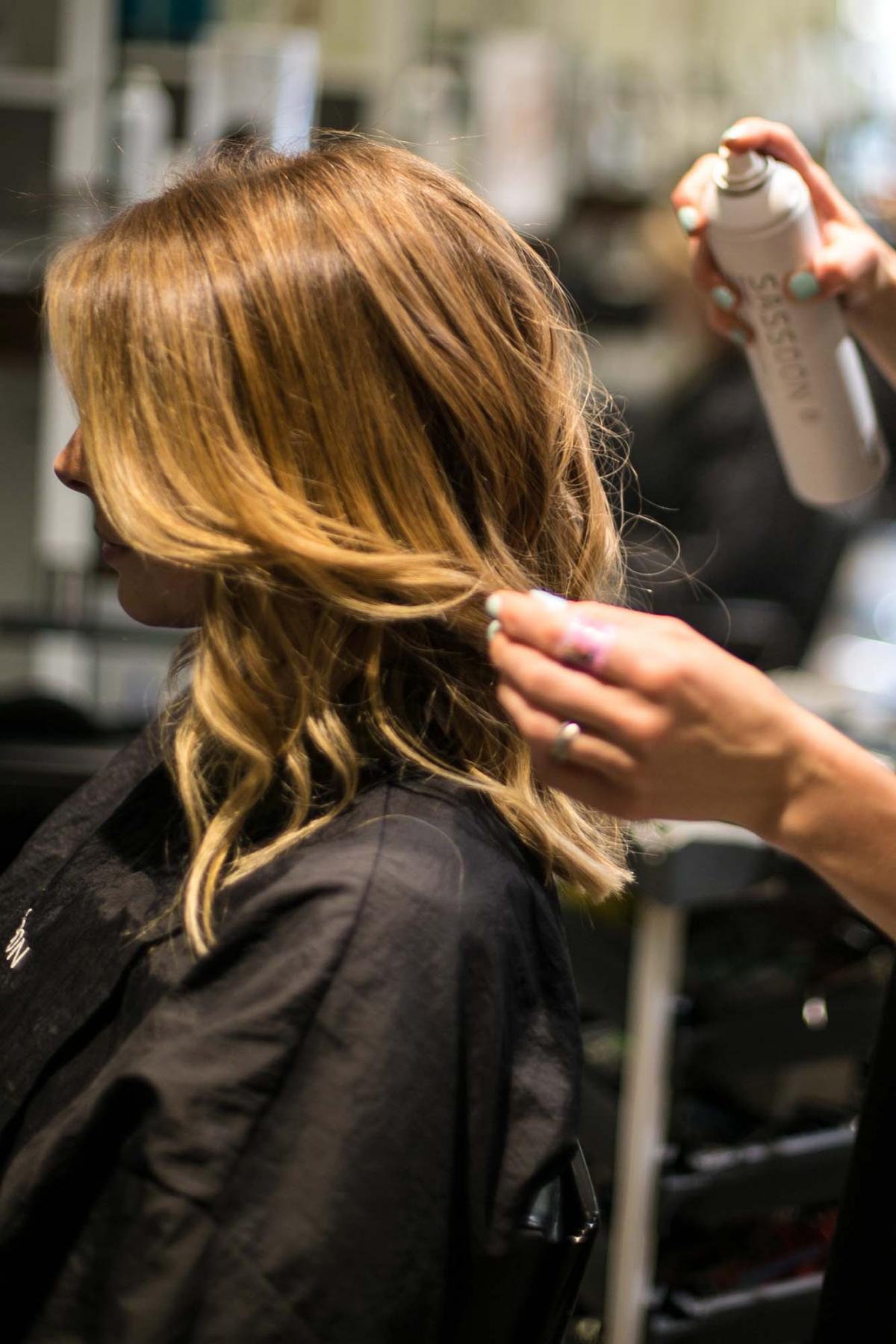 Step 1
Always make sure you use heat protection when applying heat to your hair. I use Sassoon 'Heat Shape', just a few sprays and then comb through. I also use some texturising spray or dry shampoo just to give the hair that beachy look.
Step 2
Section off your hair and using a medium barrel curling iron or wand I use this one) take 1 1/2 inch sections of hair and wrap around the barrel holding for about 4 seconds. Alternate the direction of curl for each piece, this will create a more natural look.
Step 3
Once all of the hair is curled, run your fingers through to mess up the waves and finish with a flexible hairspray like 'Motion Hold'. I also like to add a touch of 'Spray Shine' to finish off my waves.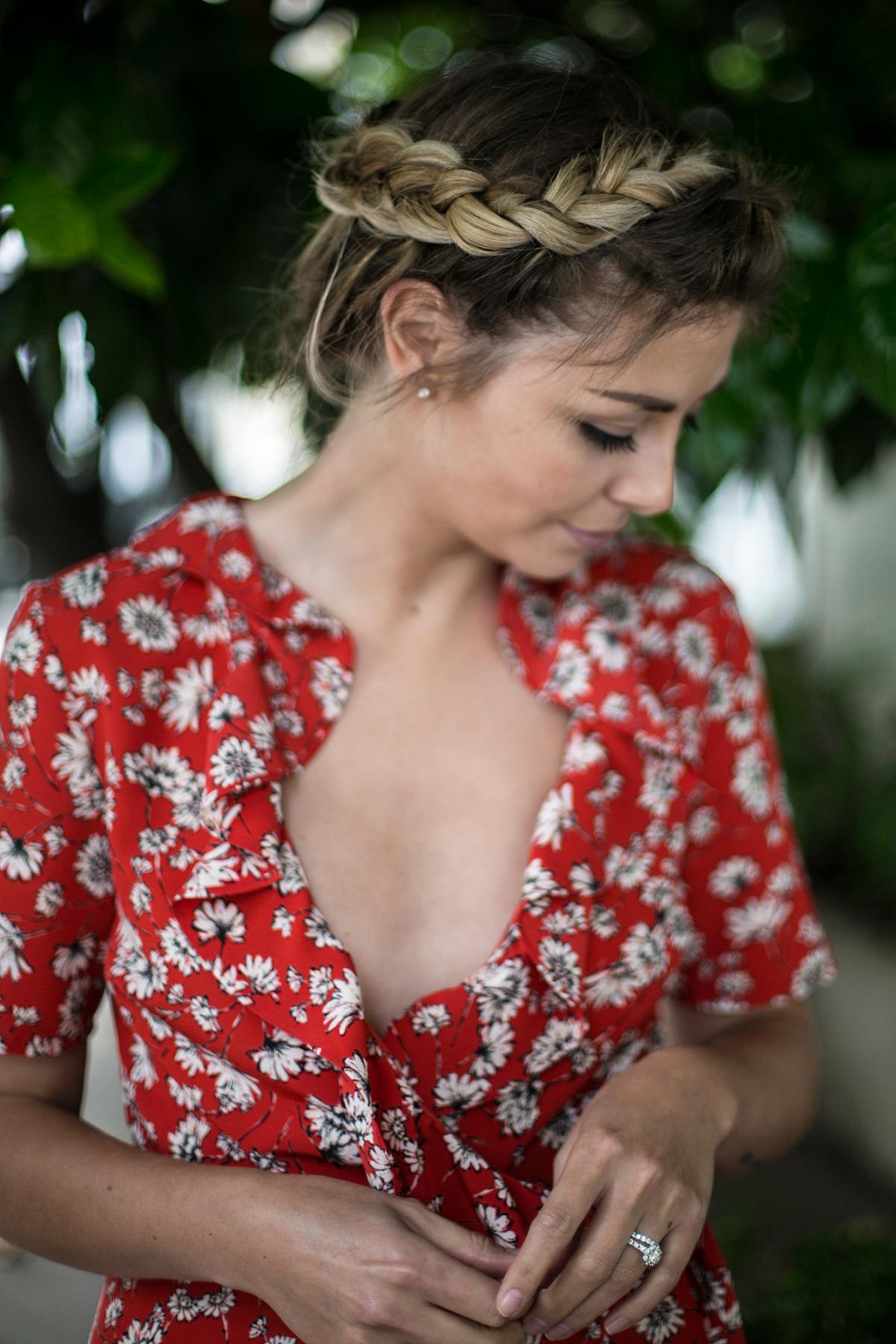 The Halo Braid
I had no idea how much I would love this Halo Braid until Natasha finished the look and passed me the mirror.  It's the most undone of up-do's and it works so well with balayage/multi-tonal hair. With a bit of practise this look is very achievable but if like me you're totally cack-handed when it comes to braiding (I was just not born with that skill set) then Sassoon can sort you out.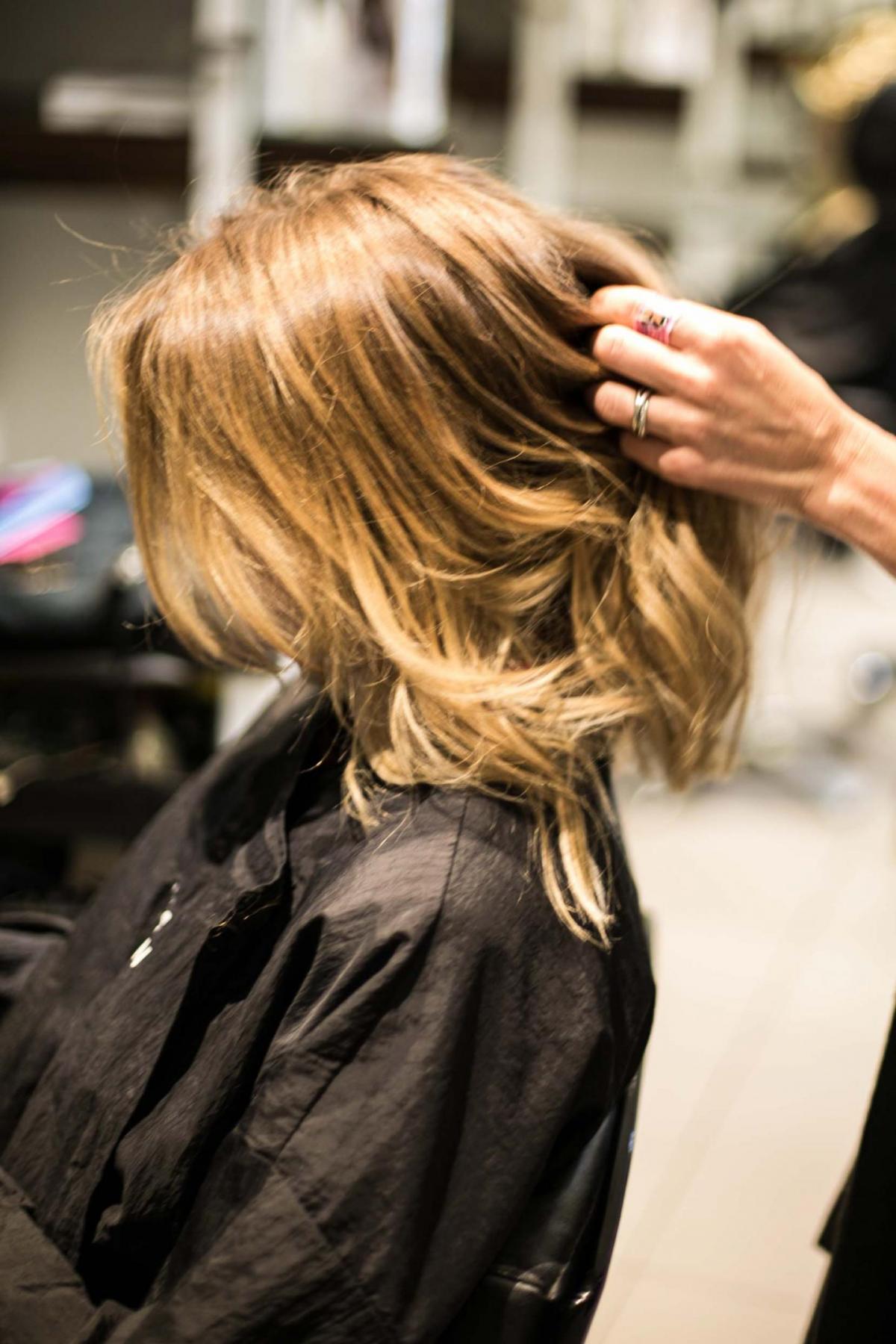 Step 1
Apply plenty of strong hold moose to your hair, especially if your hair hair has been freshly washed. I like to use Sasoon's 'Edit Body' mousse as this really helps when working the braid. A word to the wise, If attempting this yourself then you're going to need a couple of mirrors so you can see the back of your head.
Step 2
Create a side parting, whichever side is your preference and begin to section that into 3 parts. This is going to be a french braid so you will be gathering your hair as you work your way around. The braid is a halo braid as it should sit around the top half of your head so work to that guideline.
Step 3
Once you have worked your way around the whole head, secure the end with an elastic and tuck underneath the braid securing with grips. The braid will look quite tight at this point so loosen it out by pulling outwards all the way along. You can add a few hair grips in other areas of the braid to secure if needed. I didn't want a perfect braid so Natasha pulled out a few whispy bits.
The Half Up Half Down Twist
This look is very bohemian and so easy to create yourself.  Over the last few seasons the half up half down look has become a real trend in the world of hair but if like me you're not really into the top knot look then you might want to give this a try.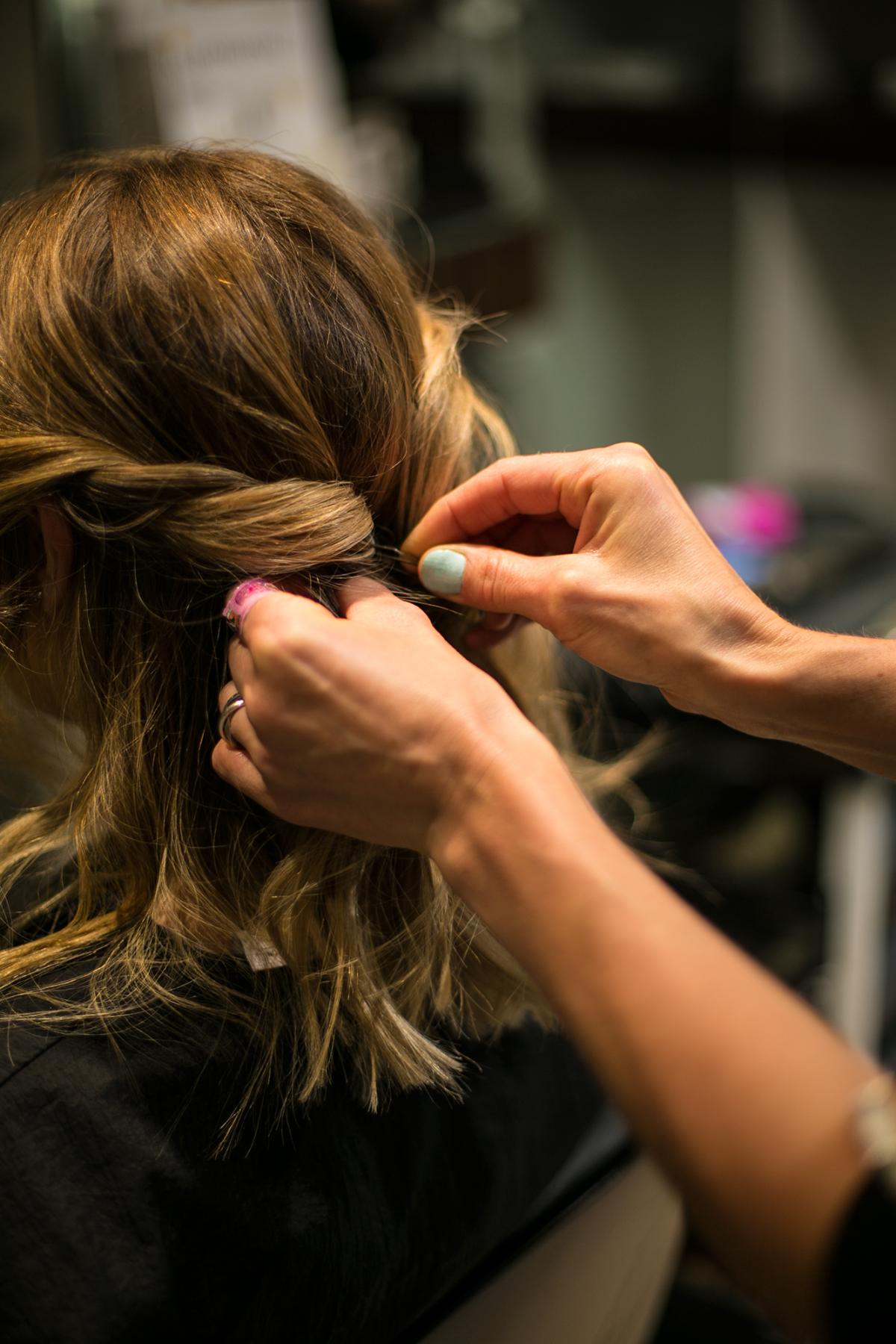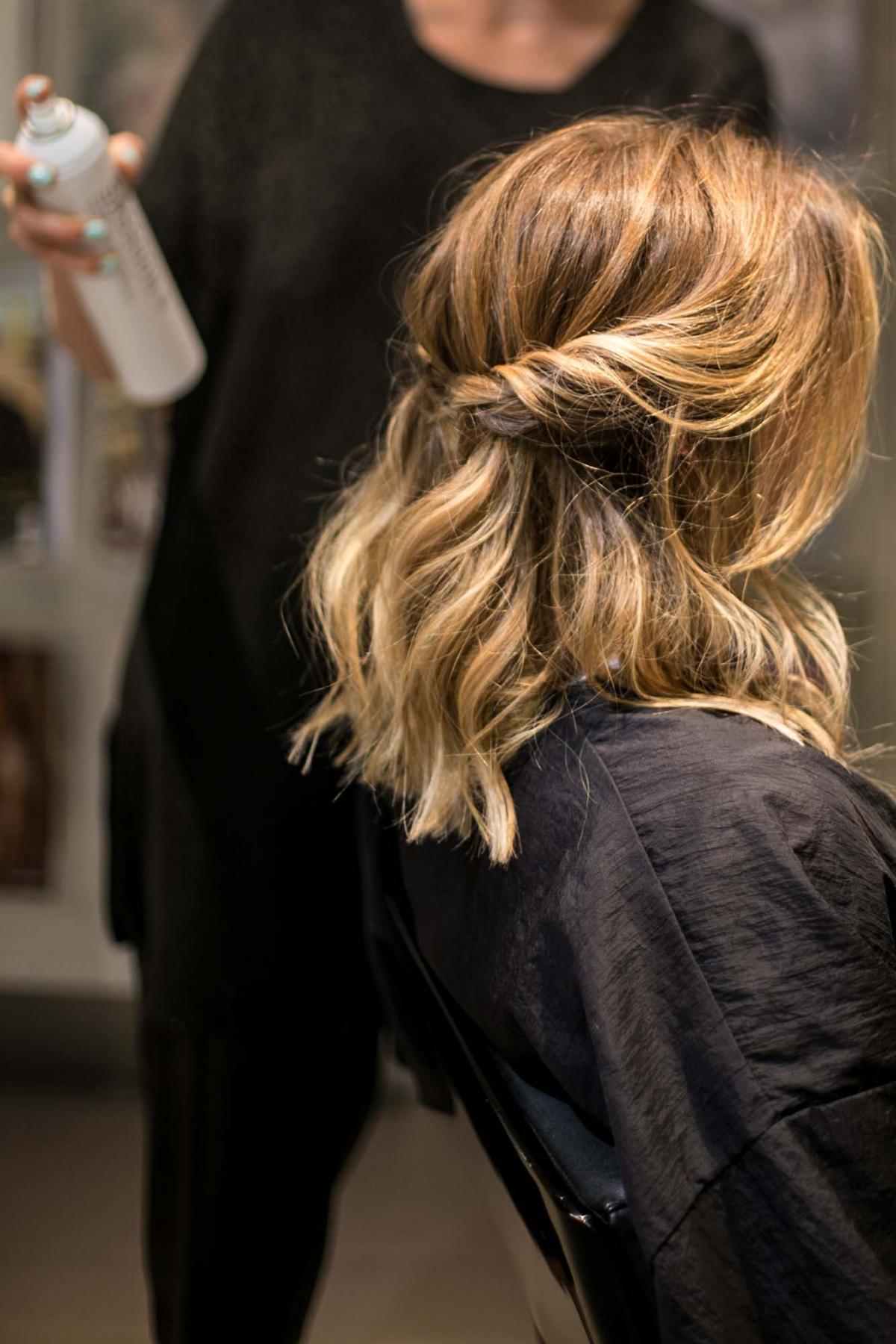 Step 1
I like this style to be created with beach waves as a base so see the steps for creating beach waves above. Take a section of hair from the front of each side and twist towards the back of the head. To add volume and texture you can always backcomb these sections. Secure at the back of the head with hair grips.
Step 2
You may need to fiddle around with the twists to get them in the right position but once your twists are in the final position then add some more hair grips to ensure they are both secure. If your twists are quite tight then you can lose them by pulling them apart slightly.
Step 3
I like to pull out the front sections of my fringe to frame my face and then finish the look with some hair spray and I like to add a touch of gloss to my hair using 'Spray Shine'.
 This post was created in collaboration with Sassoon
Shop the Post