Every now and then I like to talk to you guys about wardrobe staples and how to wear them; those key pieces which regardless of trend or season will always be your go-to's.  The camo jacket is one of those staples which I've had in my wardrobe for the last 10 years. It's not always been the same camo jacket as I like to update them every few seasons to avoid getting bored of the same piece.  This season I though it was about time to hunt out a new camo jacket and as I ambled through the rails at Toppers I found it, the perfect replacement.  
Now is the time you'll get the most wear from your camo jacket as we transition between the seasons and the weather starts to warm up, and then drops again.  It doesn't matter what climate you live in, this jacket will certainly serve it's purpose.  My new jacket had it's first outing last week as the sun shone through London, however there was still a bit of bite in the air when the breeze whipped up.  I layered the jacket over this grey t-shirt and paired with my favourite Dr.Denim cropped jeans.  My new #DuneLovesRupert low block heels came out again (read about the full Dune x Rupert Sanderson collection in this post) to elevate the look from super casual to super chic. 
I've trawled the internet super highway and picked out a few more camo jackets to feast your eyes on...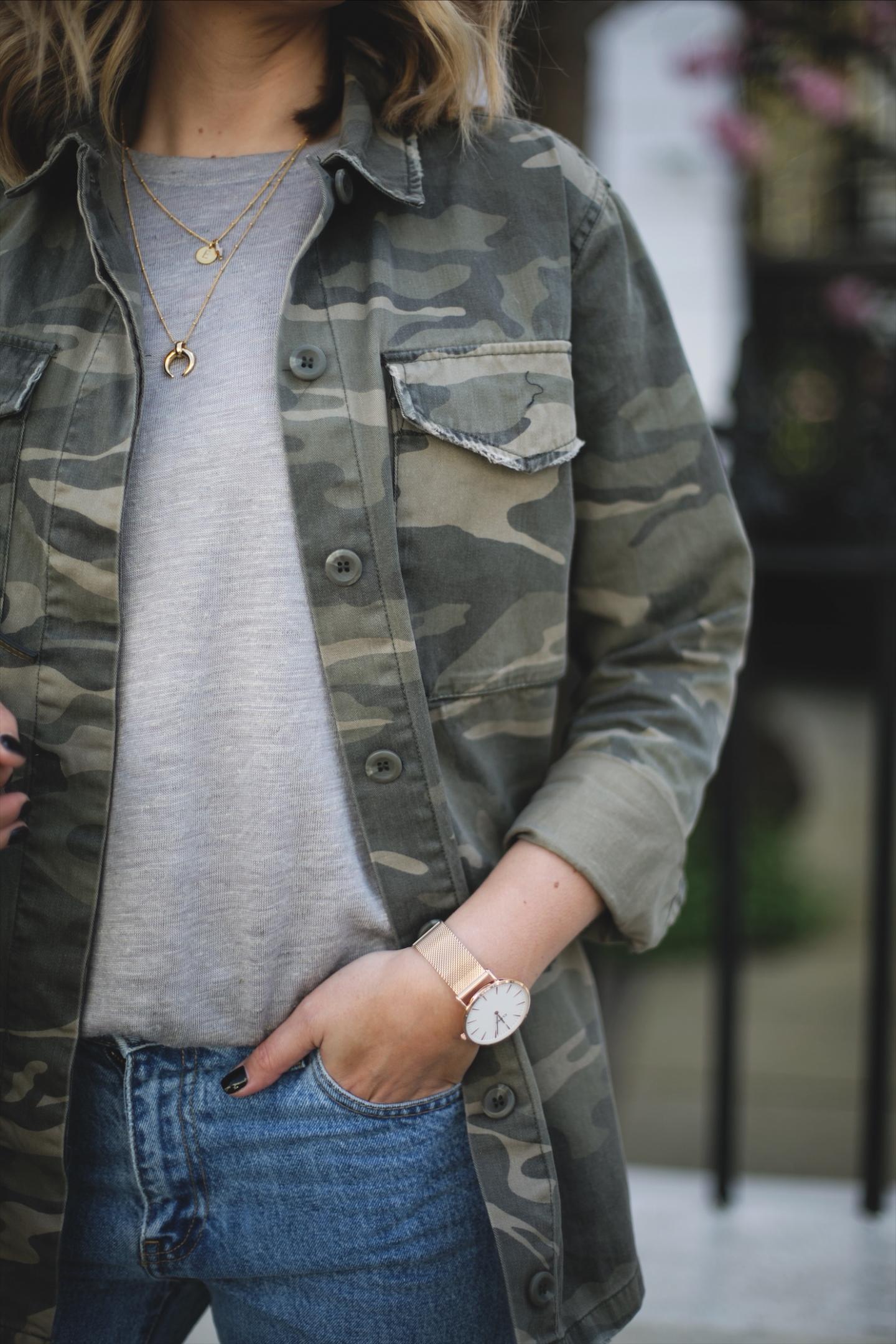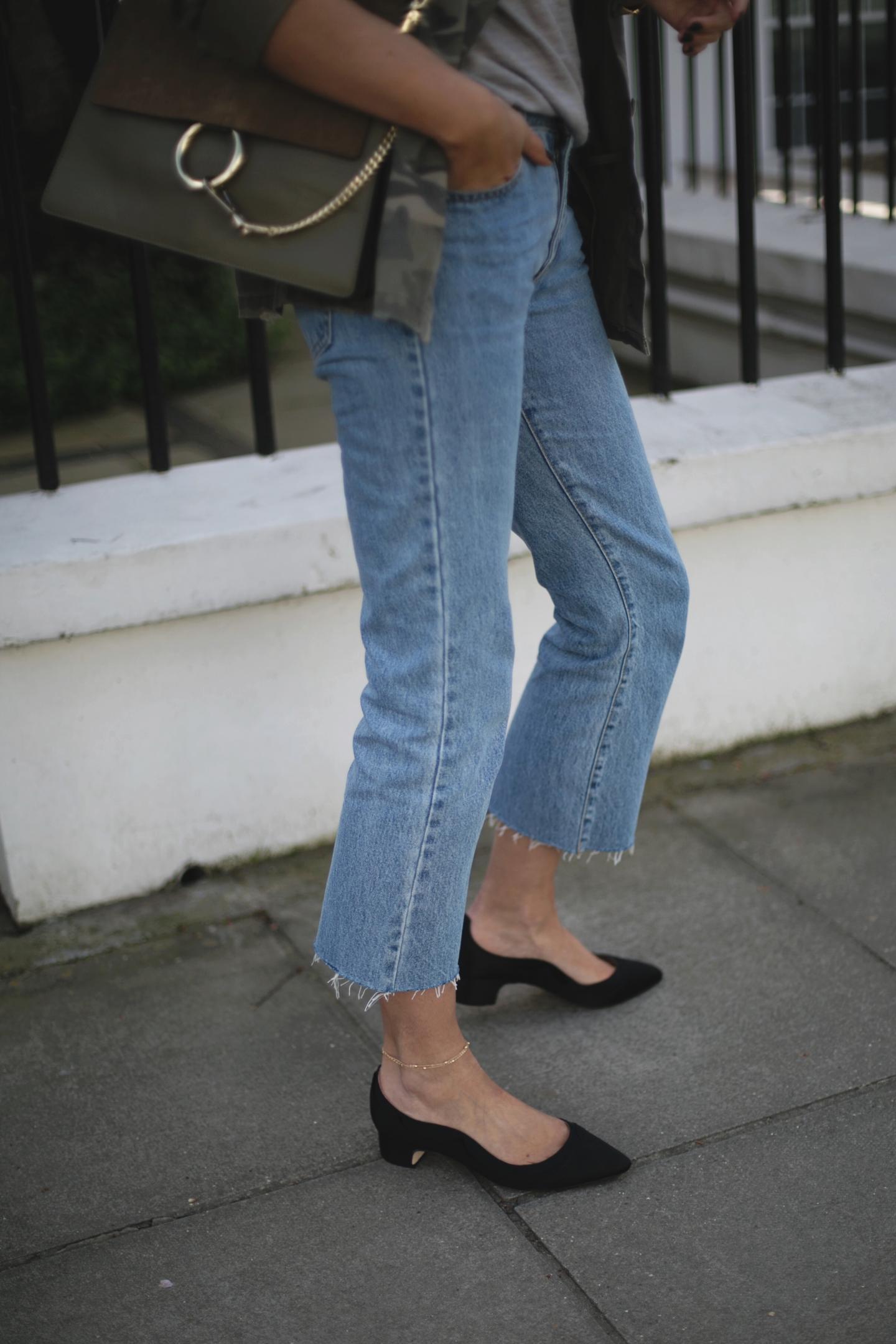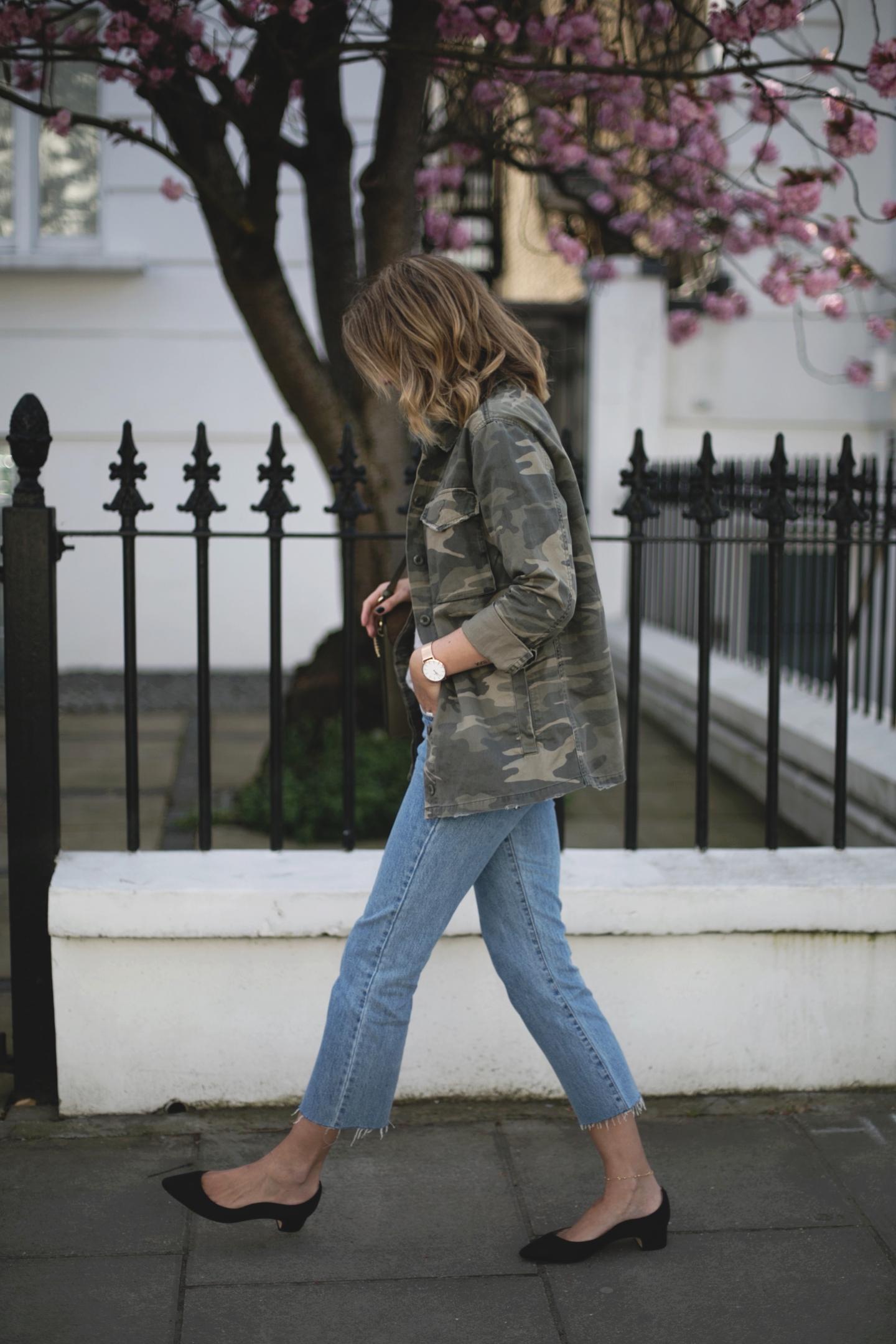 Outfit Details
Shoes - Dune x Rupert Sanderson
Lightening Bolt Charm - Missoma
Anklet - Bought from a Market in LA (Similar here)
Shop the Post