Go shorty, it's ma birthday, I'm gon' party like it's ma Birthday!  Yes it is my birthday today, and ok, I probably won't be partying as such (unless that means having a Chinese takeaway and watching Bride Wars on the sofa) but I would like to bring to your attention that I am now 31.  And whoever said you can't wear a lace slip dress (I promise you this isn't actually underwear) past your 20's knows nothing (ala John Snow, cue terrible yorkshire accent).
The trend Underwear as Outerwear tends to re-surface every few seasons and I'm a big lover of this trend, because it's a little risqué but it's so much fun to play around with.  Lace trim cami tops have been huge this summer and now with the revival of the cami dress, they're darn near unavoidable.  I love the 90's look of a cami dress over a t-shirt and if you watched my latest haul over on my Insta Story then you'll have seen that I'm going all-in on this look with my tastes buys.  It just reminds me of some of my old favourite 90's tv shows like Blossom, My So Called Life and Party of Five with a cheeky touch of Clarissa Explains It All, god I miss those shows!
In today's look I've ditched the t-shirt to bring you a slightly different way to edge up your otherwise very feminine slip dress.  The aim was to keep it casual and slightly grungy looking so I paired with a classic black biker jacket, my knackered out Balenciaga bag (the first designer bag I ever bought) and a pair of black Converse.
Are you on board with this trend?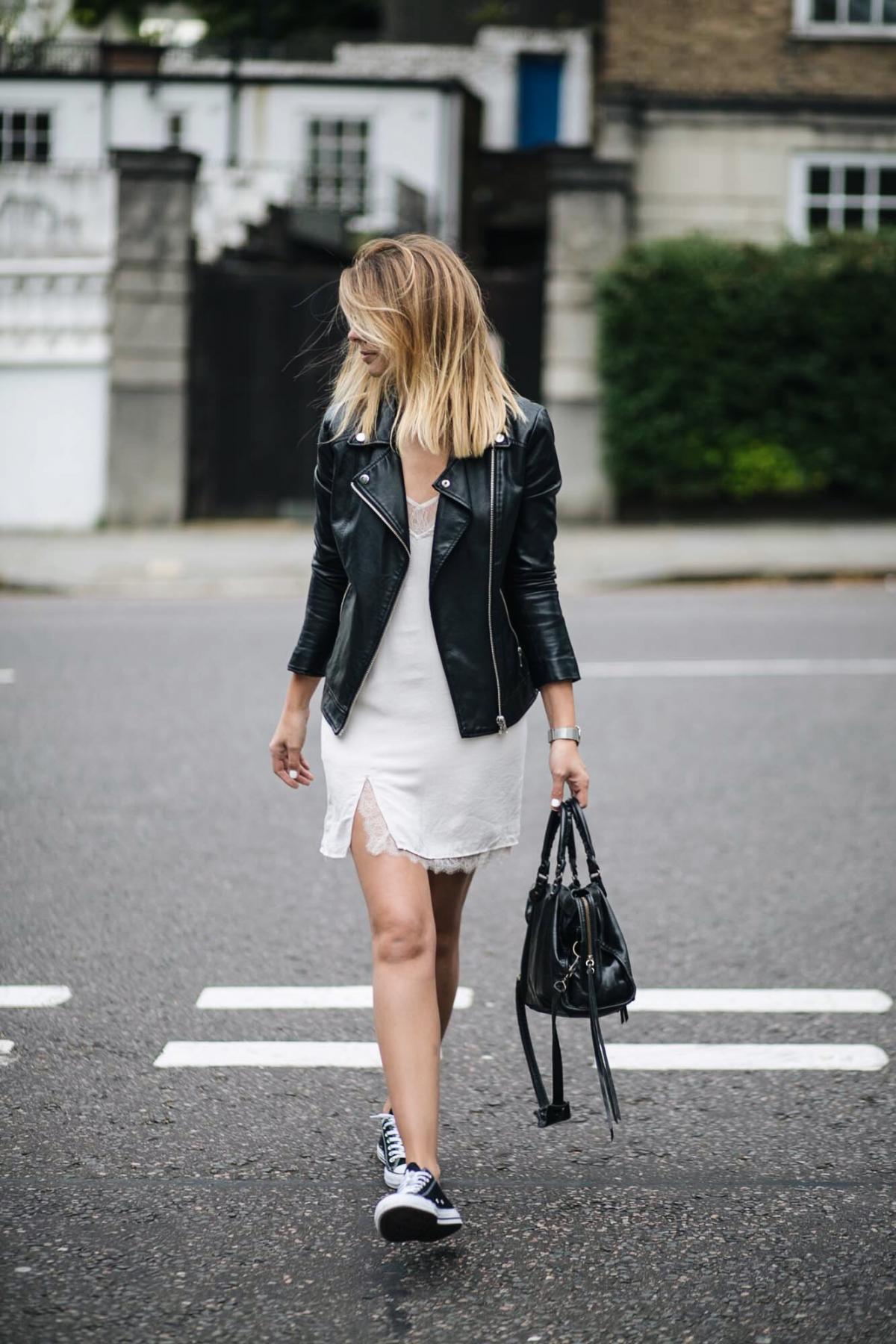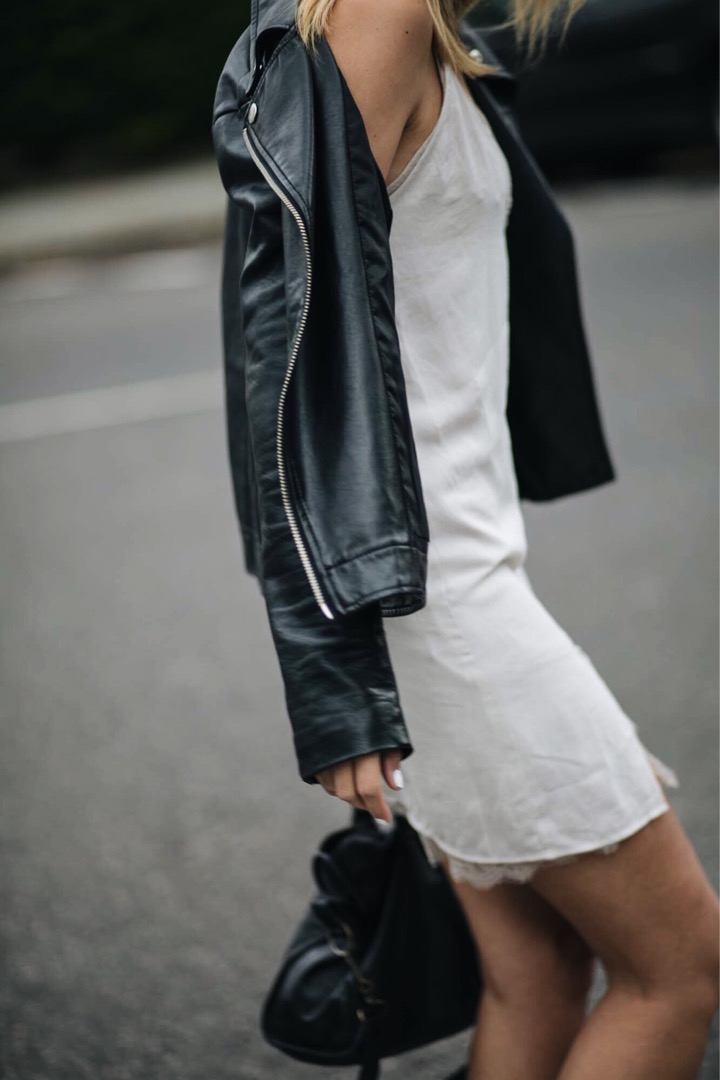 Outfit Details
Shop the Post