Come rain or shine, Summer or Winter, you'll find me in a pair of shades.  Slight blogger confession here but I always wear shades when I shoot my outfits because it means that more of the images will be 'useable', rather than having to filter out those eyes-half- open gormless looking shots.  I love the mystery of a woman in shades, it begs the question who's behind that face furniture and what is she thinking?  I instantly feel more confident with a pair of sunnies on, like a rock star, I feel invincible and slightly invisible at the same time and I'm sure many of you can relate to that feeling.  I just have so much love for these very simple accessories that when Jaeger told me they were launching a range of sunnies I jumped at the chance to road test them.
'With my sunglasses on I'm Jack Nicholson, without them I'm fat and 60' - Jack Nicolson
The British brand that I hail as one of my favourites for everything from tailoring to 'The White Shirt' and of course those key minimal pieces has now added 7 core Sunglasses to their SS17 collection and I'm pretty darn excited about it.  In today's post you'll see me style 4 different outfits around a few of the Sunglasses Jaeger have to offer.  I'm not hugely adventurous with my shades, I just like a good shape, something that suits my face and naturally I want high quality because lord knows they go through the mill with me.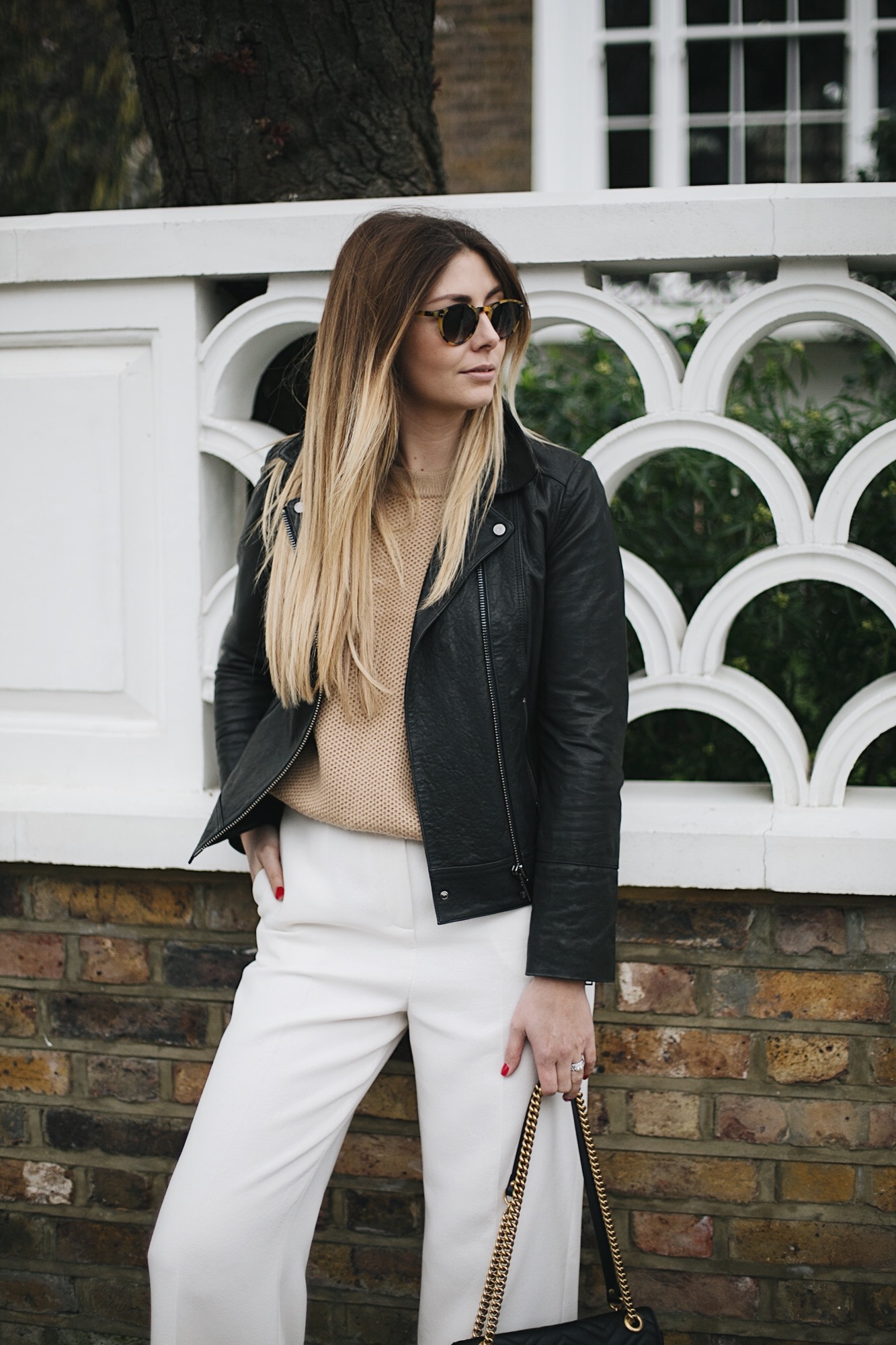 Over the last couple of years I've developed somewhat of an obsession with round frame sunglasses. With a nod to the retro styles from the 70's these tortoiseshell circular frames are a must-have for all you cool girls.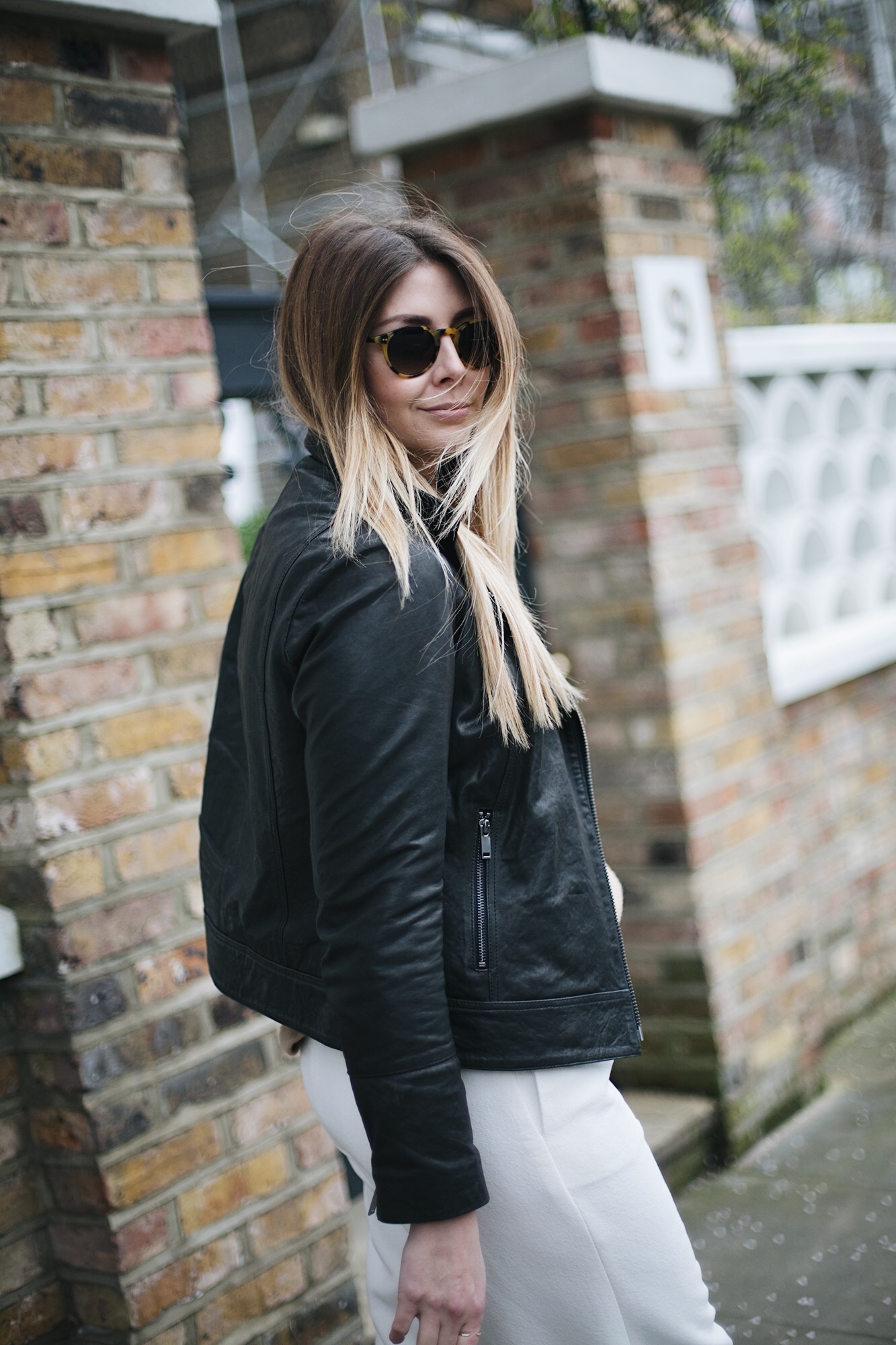 Ever since I first saw Top Gun I've had this thing with aviator sunglasses.  There's just something about them that dubs the wearer 'cool'.  They are a classic which suit any face shape so if all else fails and you're struggling to carry off those 'on-trend' shades of the moment, just go straight for the aviators.  These from Jaeger have a silver tone frame with warm tone tortoiseshell detail on the arms and a graduated lens for that extra 'cool' factor.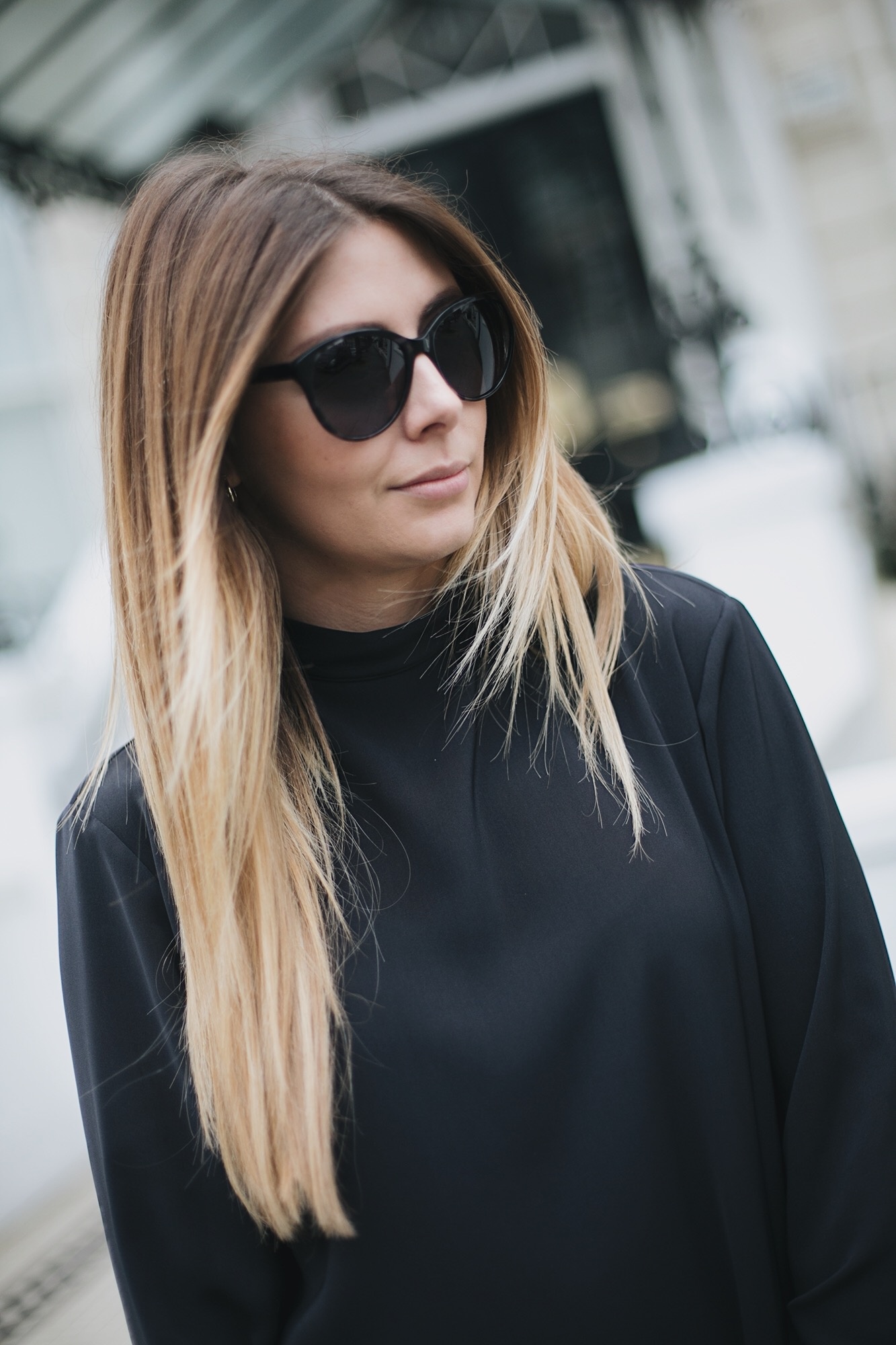 Thanks to old school screen sirens like Audrey Hepburn the cat eye has become an iconic and timeless shape.  Despite having a rather glamorous reputation there's a lot to be said for a pair of cat eye shades worn with a simple white t-shirt and jeans.  The feline shape adds a feminine touch to any outfit and whilst most suited to a heart shaped face, like me, I'm pretty sure most people can carry off the cat eye.
Oversized shades aren't just for hangovers and puffy eyes, they can really add some much needed glamour to an outfit. With a tortoiseshell chunky frame and gold-tone arms these oversized sunnies offer optimal protection against those UVA & UVB rays, whilst looking pretty darn good at the same time.
Shop the Post

This post was created in collaboration with Jaeger. As always all words, opinions and photography are my own.