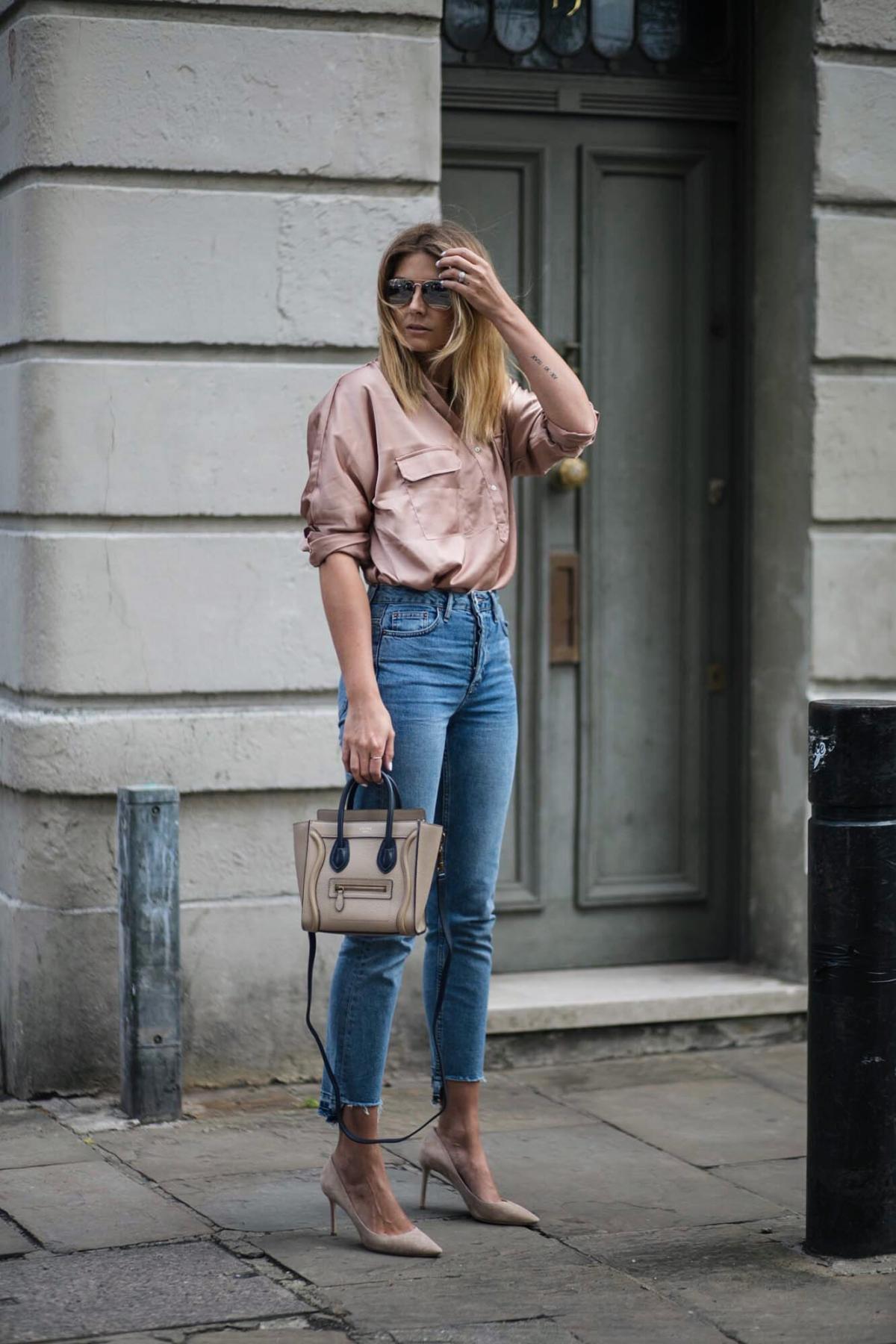 My views on satin haven't always been so positive. When I used to think of satin, the prom dresses of my youth, bad taste bed sheets and ironing disasters sprung to mind.  However with the return of the satin slip dress many of us are beginning to embrace satin once more.
If you follow me on Snapchat then you'll recognise this luscious satin shirt which I recently featured in one my epic shopping hauls (I swear I don't have a problem).  When I saw the shirt I entered into my memory bank of date night outfit ideas.  Me and my hubby try and make date night a weekly thing although granted that doesn't always pan out.  We go to dinner, the Cinema, bowling, you know the usual date night activities but I always like to make sure that I dress up a little.  I had a conversation with my friend & photog Debs yesterday about working from home and we were both in agreement that we spend our home days in our 'scrubs' (sweatpants, no make-up, hair in a rather un-done pineapple) and yet when we have events, parties or shoots we've clearly made more effort.  Point being, I like to make sure that my husband sees me in my I've-made-an-effort mode, and I like him to see the effort is made for him, it is after all very hard being a blogger husband.
I feel like the satin shirt adds a touch of sex appeal to any outfit so I donned my usual attire, a pair of straight leg jeans (check out that stepped hemline though) and added my new suede Choos and some delicate gold jewellery.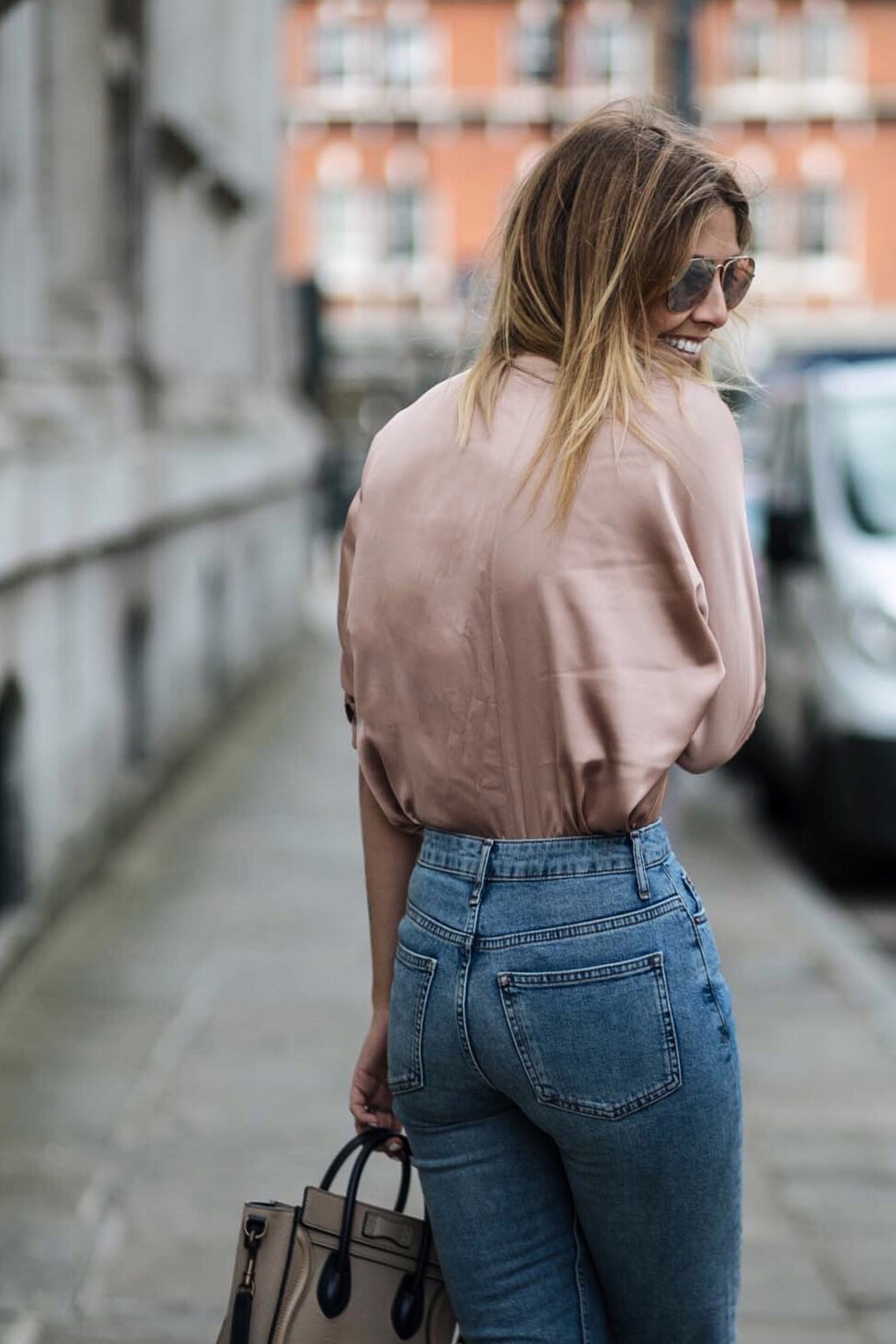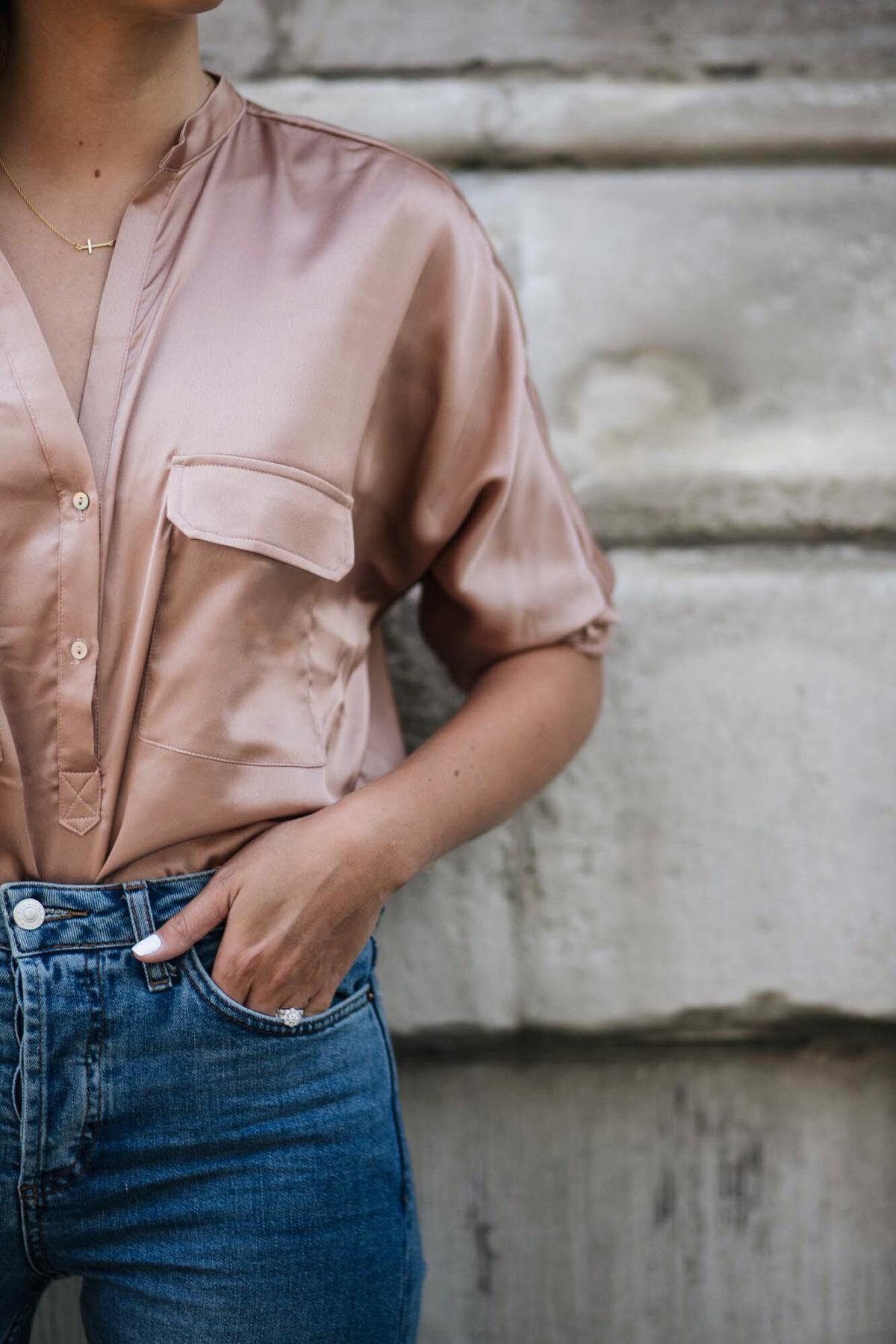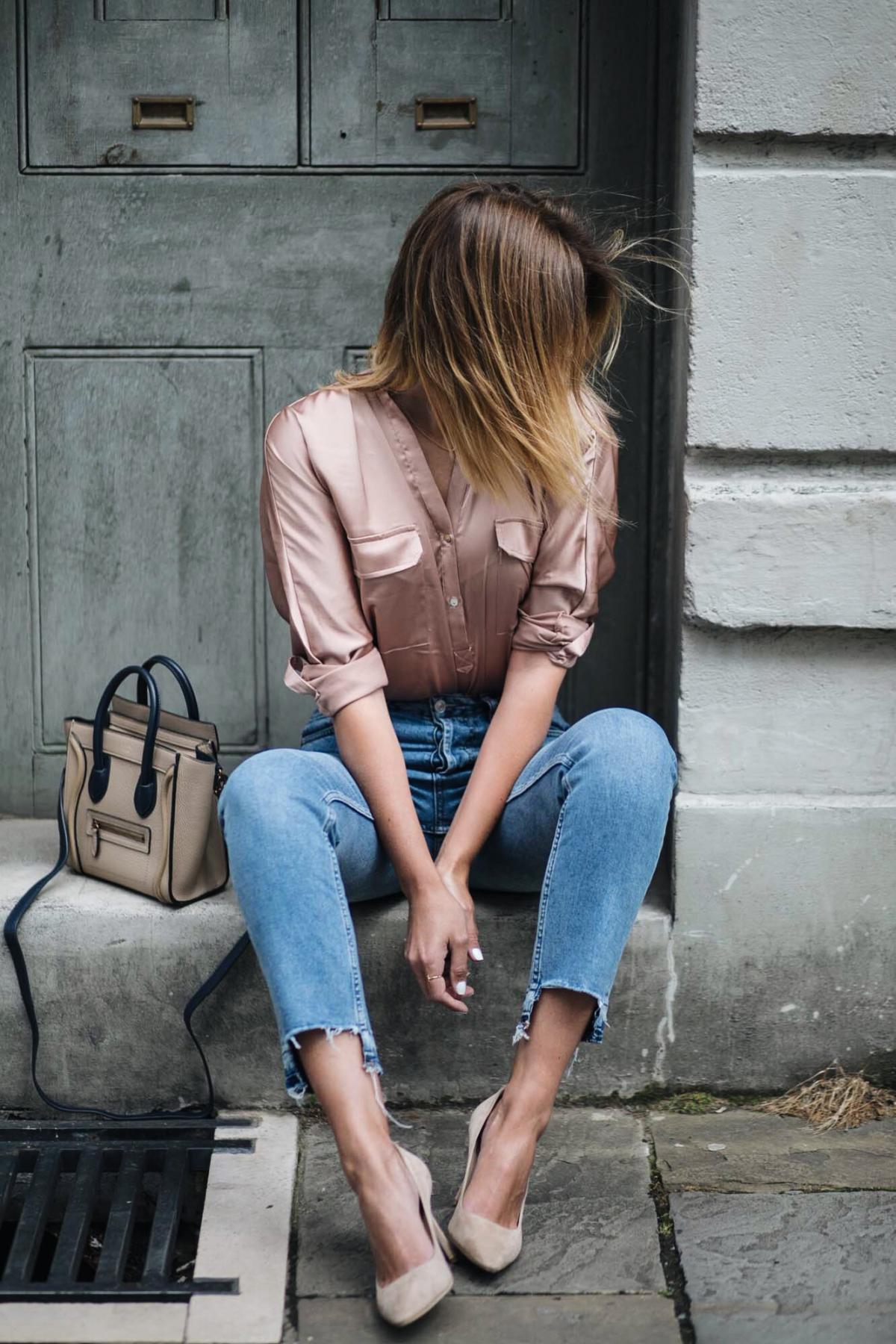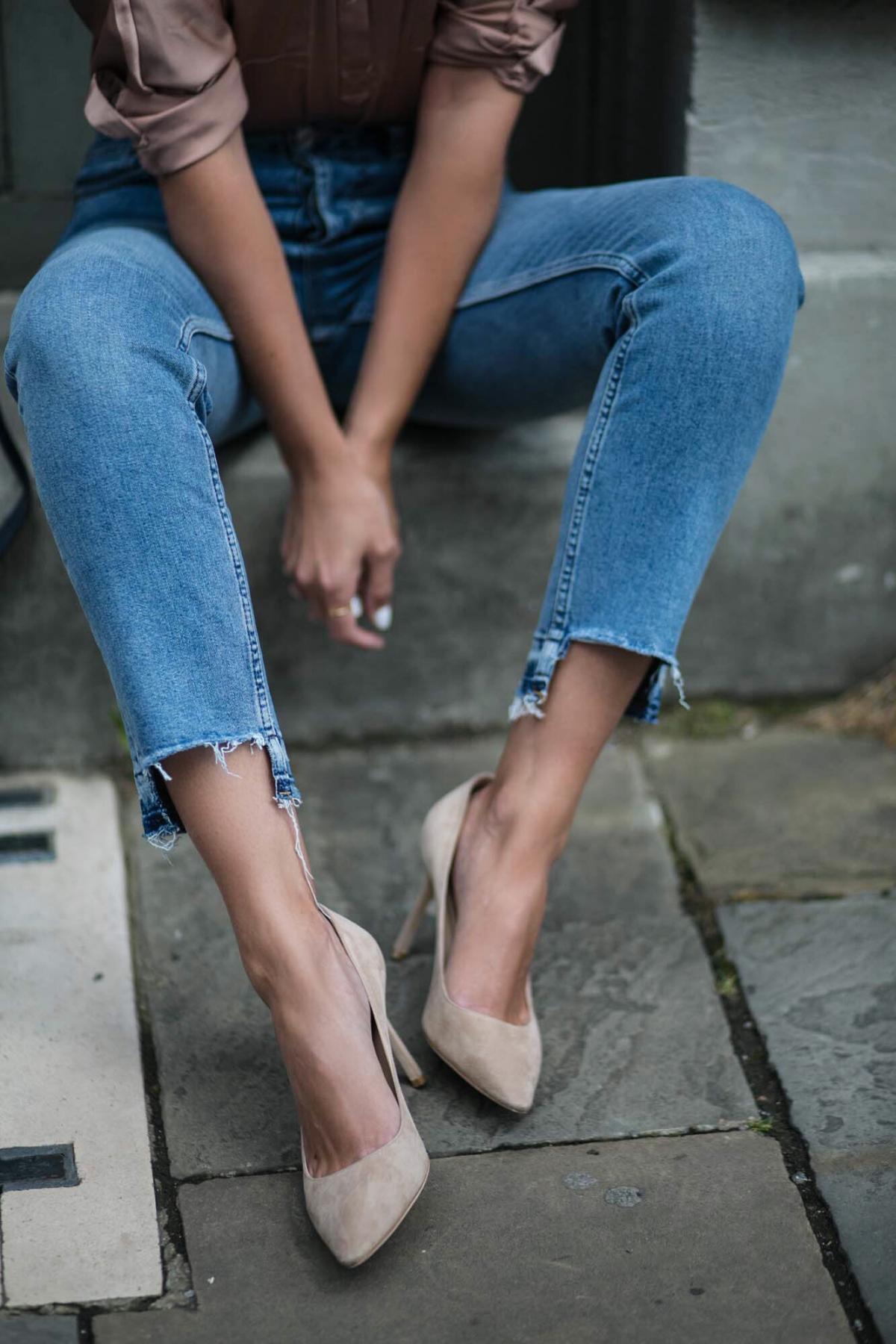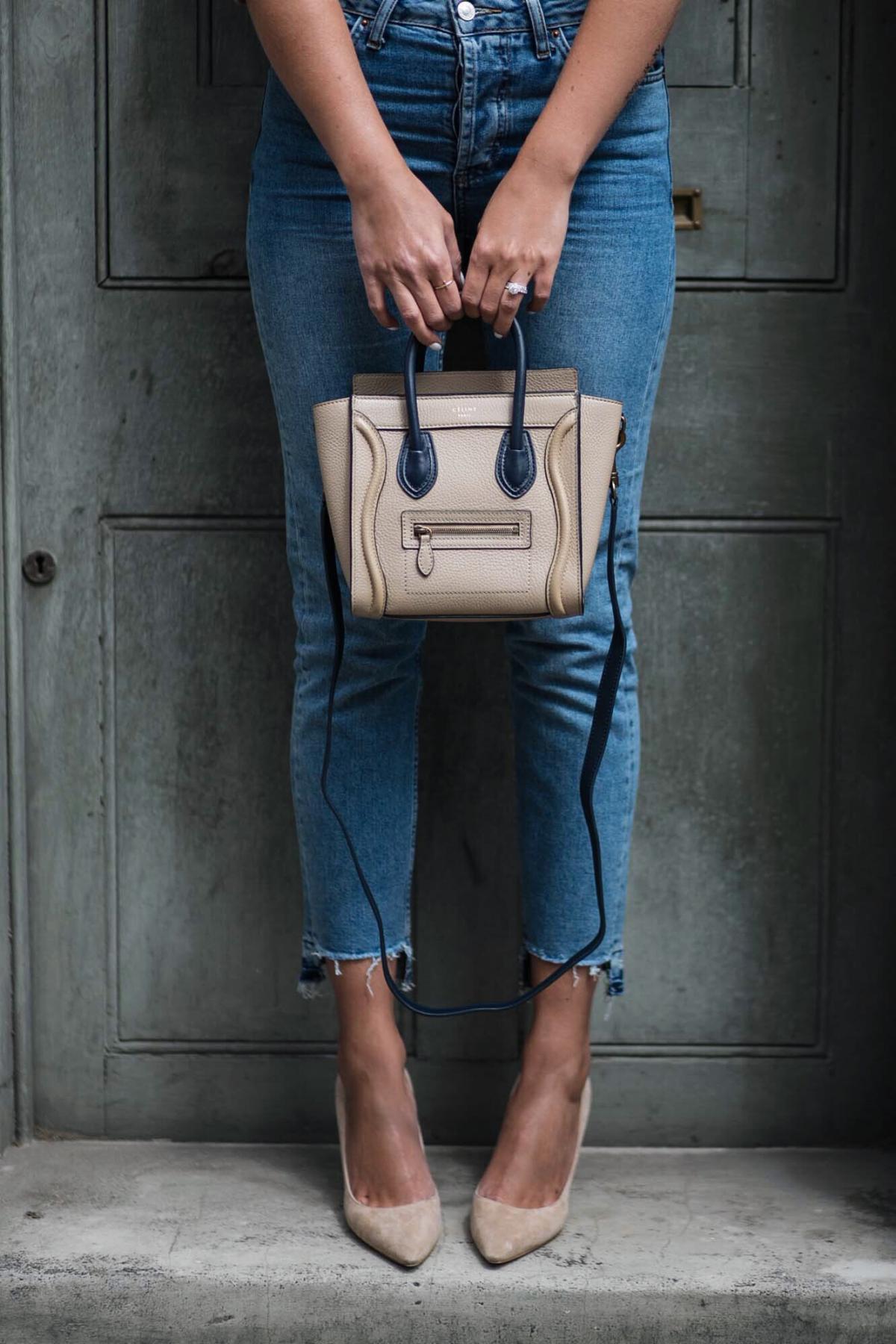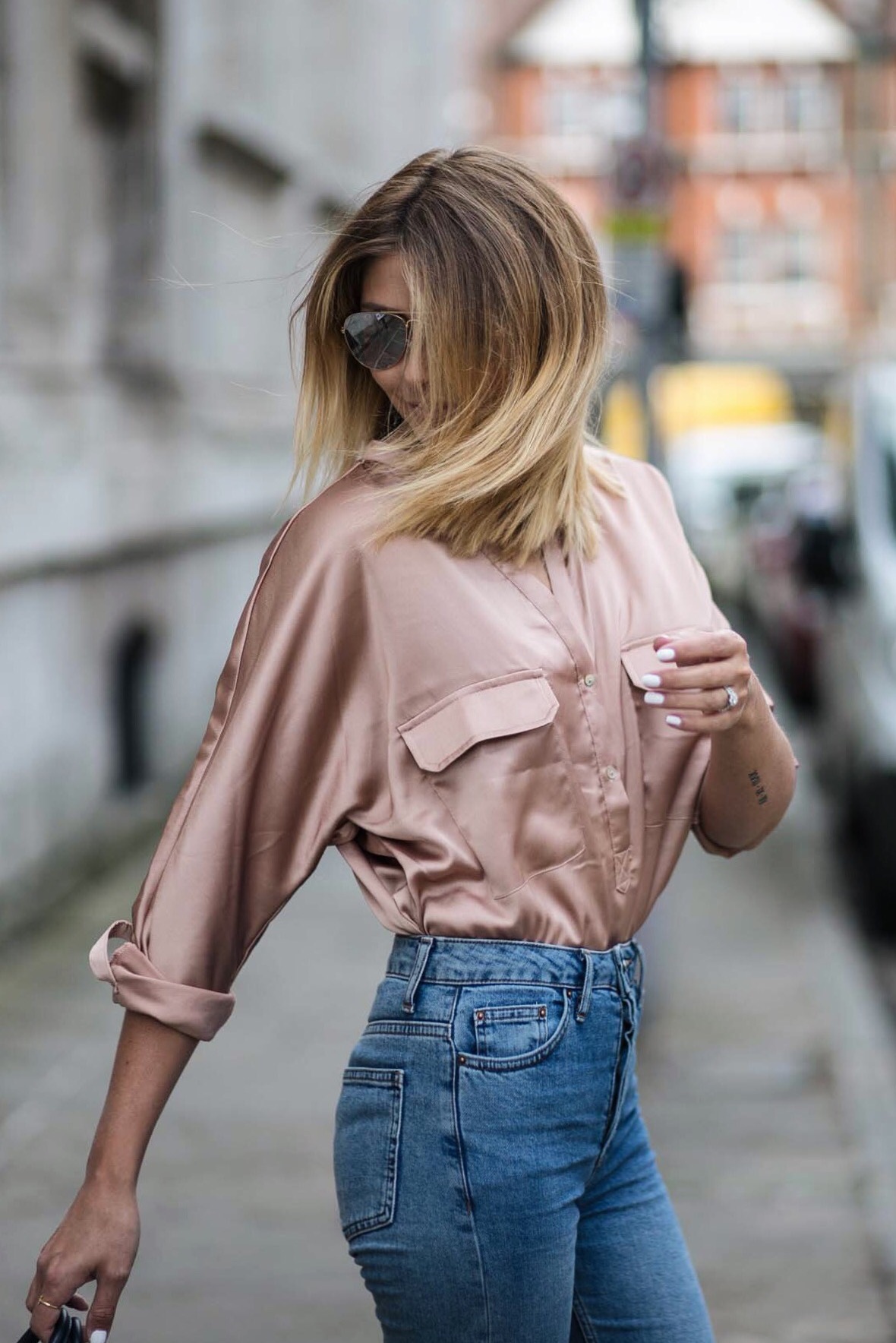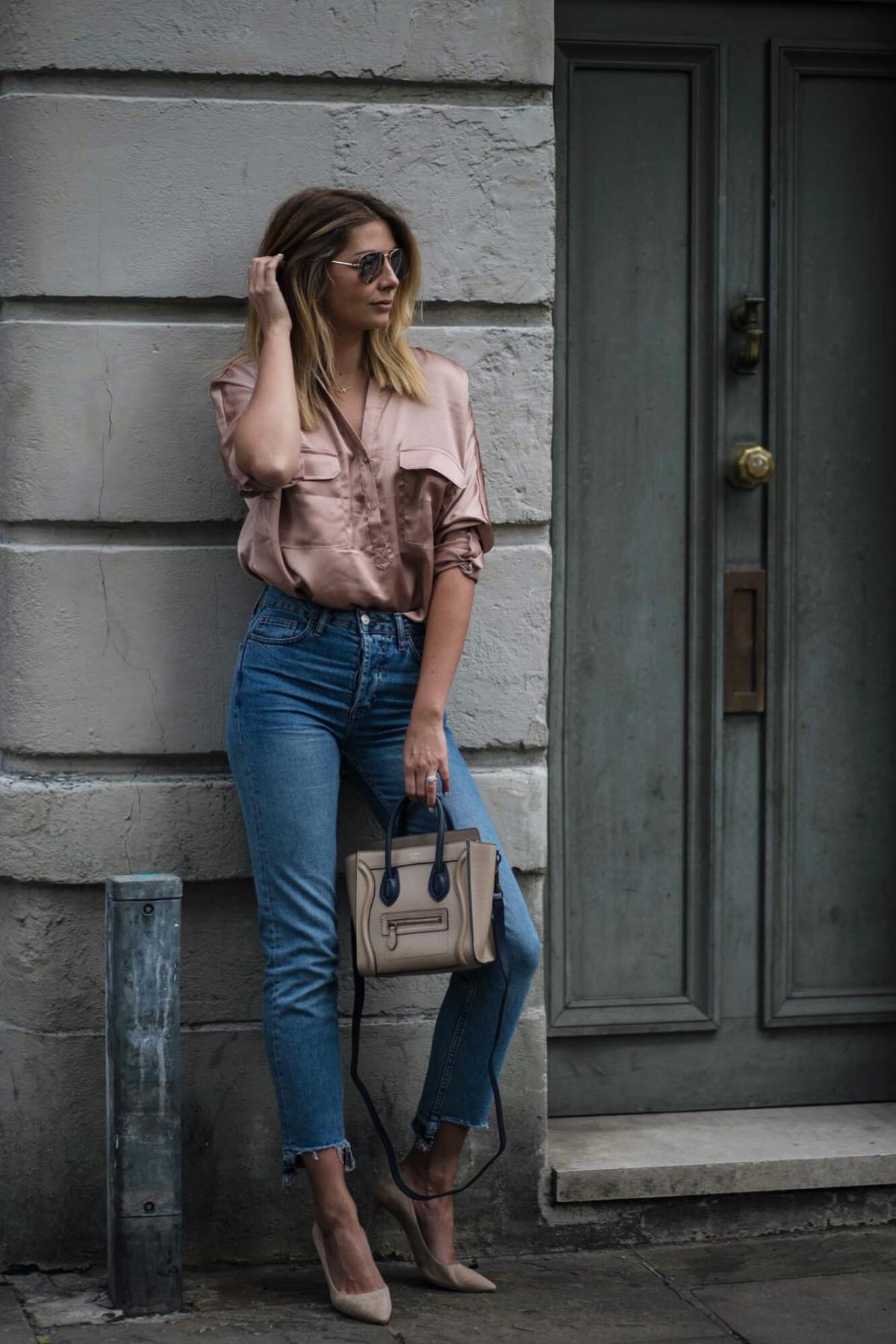 Outfit Details
Shop the Post