Hey guys and (yet again) my apologies for the radio silence here on the blog, I promise good things are coming within the next month.  Anyway, as you will have seen from my Instagram Simon and I went away for a relaxing break to a gorgeous boutique hotel, Club Marvy in Turkey.  Now I know what some of you are already thinking...Turkey? Are you mad?!  Well no we're not and actually is was one of the best trips we've ever had.  Granted we didn't leave the resort, this was purely a R&R themed vacay, but lots of other guests staying at Club Marvy did and not a single one had any issues from what I could earwig.  Turkey has had some bad press over the last few months but it's actually a beautiful place to go on holiday, and if you're British, well you're going to be quids in because the exchange rate is very much in our favour at the moment.
When I say Club Marvy is a boutique hotel don't let this fool you into thinking it's small, because that's quite the opposite.  However it's also not overcrowded, it's simply spread out over a large area of land, and it's absolutely stunning.  I believe the hotel was at 80% capacity when we were there as we arrived the week before a big Turkish holiday and staff told us there would be an extra 220 guests the week following.  It's a family run hotel which I think always makes a difference in comparison these huge hotel chains, not only for it's unique perspective on how to do things but also because it just feels more personal.  The hotel was refurbished a few years ago and transformed into this laid back bohemian chic getaway that you see today.  Our stay at Club Marvy was complimentary but we never let this cloud our judgement, we always strive to be honest and thorough in our travel reviews and this one is no different.  But as a Blogger, and having the chance to visit some incredible places around the world I think it's a real testament to somewhere when straight after leaving we have the discussion about going back.
This was a relatively last minute trip for us, I think we arranged it about four weeks before and with it being peak time flights were pretty sparse so we had to take what we could get.  We flew out of London Luton on a night flight at 12:20 am (a killer!) with SunExpress airlines.  The flight was four hours and we had a private transfer arranged for us for when we arrived at the airport.  The transfer time is approx 40-50mins depending on the time of day but it's quite a nice drive especially when you get to the coast.  Coming home our flight was at 8:20pm so we had another full day at Marvy but we were with a different airline, Pegasus, and we were now flying into London Stanstead.  Not that this post is about the airlines but I just want to say that both flights were horrific and I wouldn't recommend flying with either of those airlines, we certainly won't be.
Amenities & Grounds
As I mentioned above, this place is huge, we couldn't quite get over how large it was and how much was on offer there.  Firstly, Club Marvy caters for both adult only and family stays.  There is an adult only bay, Boho Beach, where we spent most of our time and an entire area of adult only accommodation surrounding that beach.  Our room was actually located closer to the main building in the non-adult-only area and I have to say, even with a family of 4 in the room next to us, we didn't hear any noise at all other than the sound of the waves crashing on the rocks (more info on the room further down this post).  Buggies are available to transport you around the grounds with ease although we didn't really take advantage of these other than when checking in and checking out.  We're very much the love-to-walk-everywhere type of couple when we go away, we just enjoy taking in all the scenery and with the obscene amount of food we ate, we thought we could do with the exercise.  We averaged five miles a day just walking around the resort.  If you are after an adult only vacation then of course this isn't guaranteed with Club Marvy; if you wish to visit the main restaurant then that is open to everyone and does get quite busy with lots of kids, both swimming pools are also open to children but the infinity pool was definitely much quieter.  However if you have kids, well I couldn't think of a better place to come because this place has it all; two swimming pools, a water park with about twelve water slides and a splash park play area, children's club with activities, parties in the evening, watersports (kayaking, sailing, banana boating, jet skis etc), table tennis, a beach and there was probably so much more that we didn't even see or realise.  
There is also a small strip of shops where can buy jewellery, swimwear, beachwear (all from boutique designers) and a dedicated Club Mary shop where you can purchase all the beautiful items you see in your room and around the hotel.  As I mentioned earlier, one of the most refreshing things about Club Marvy is that this family run hotel supports small local businesses.  For example all the interiors you see around the hotel are all sourced locally, and the textiles which you'll have in your room are made in a nearby village called Buldan where they have been weaving fabrics since the Roman era.  So in a world where we need to try to be more sustainable and ethical, Club Marvy are strides ahead.  
If, like us, it's R&R that you want then you should definitely take advantage of the Marvy Spa.  We were treated to a couples' Turkish Bath, which was such an amazing experience and a couples' massage in the most relaxing open air hut which overlooked the sea.  There are lots of other treatments available too along with a full gym which overlooks the water and plenty of yoga classes in the most stunning locations.
You'll notice from our pictures that Club Marvy is very green, which for me is great because it's very much my kind of aesthetic but what's interesting is that the owner of the hotel has put restrictions on cutting down any of the trees.  In many areas around the resort there are actually buildings which have incorporated the trees into their structure so as not to disturb them and it's this mindfulness of nature that really makes Club Mary stand out.  If you watched any of my Insta Stories from our trip then you'll have seen the many cats that I befriended, they all live on the resort, and they're very well looked after and respected by both hotel staff and guests.  So if like me you're a big animal lover then this place is worth a trip for the cats and kittens alone.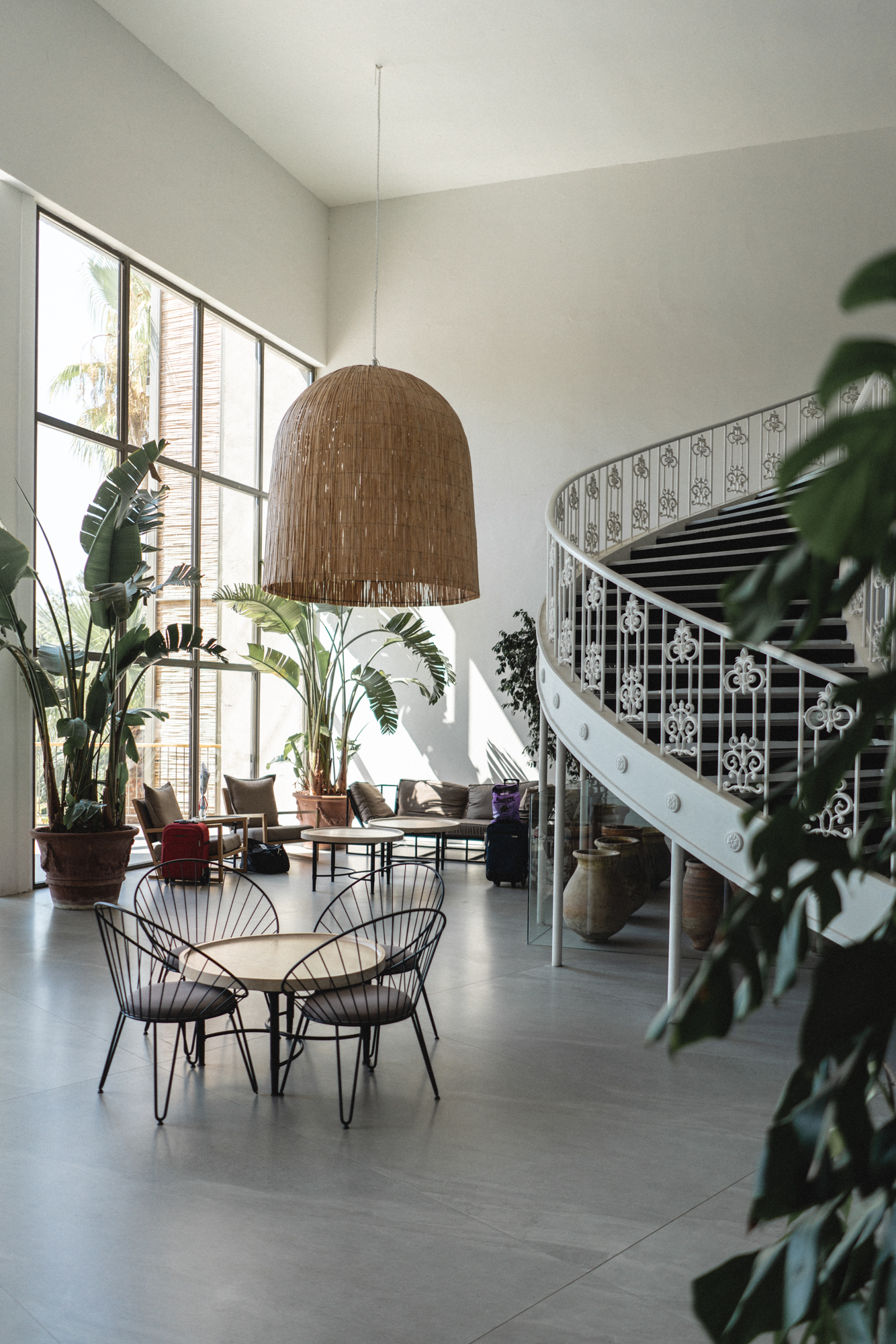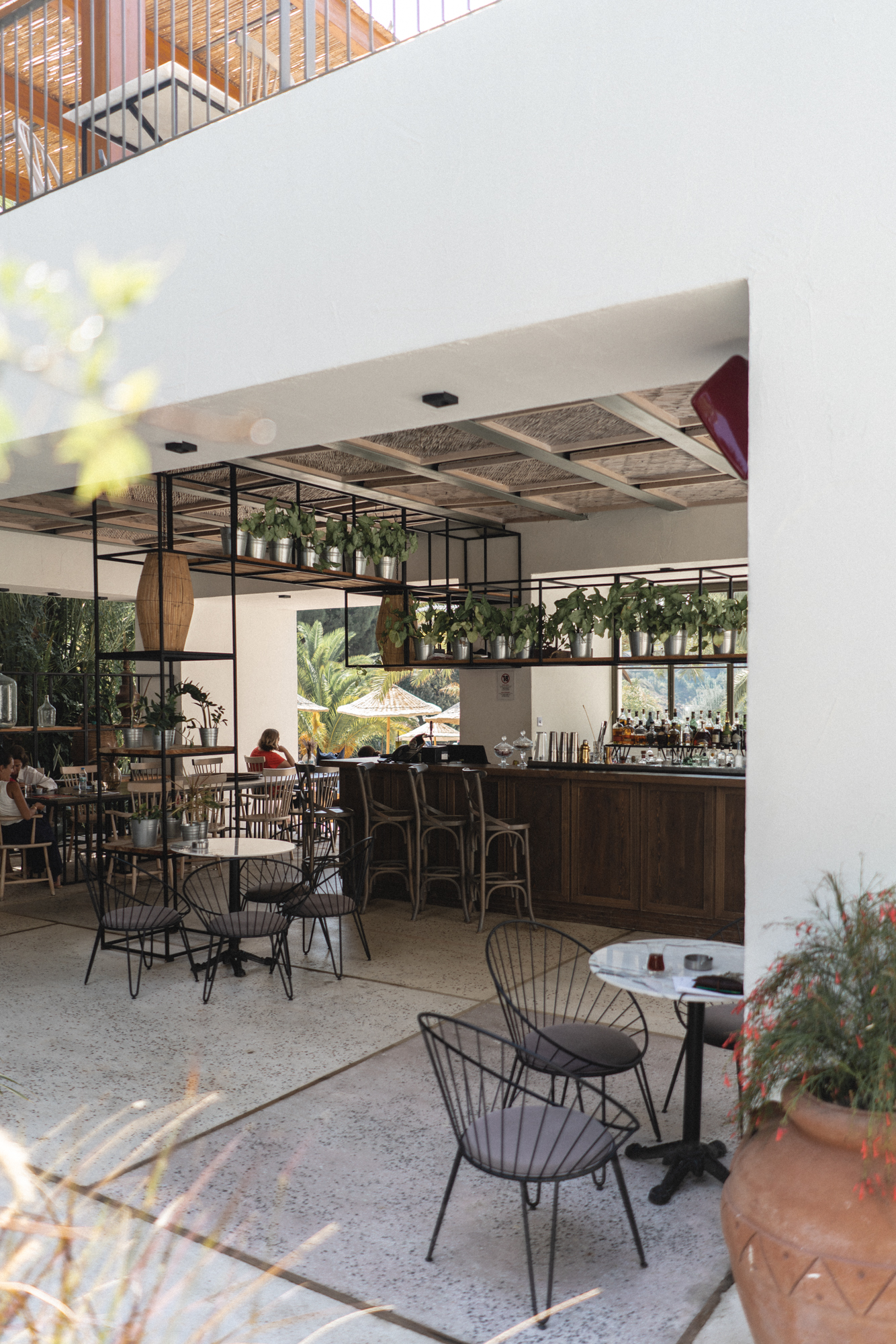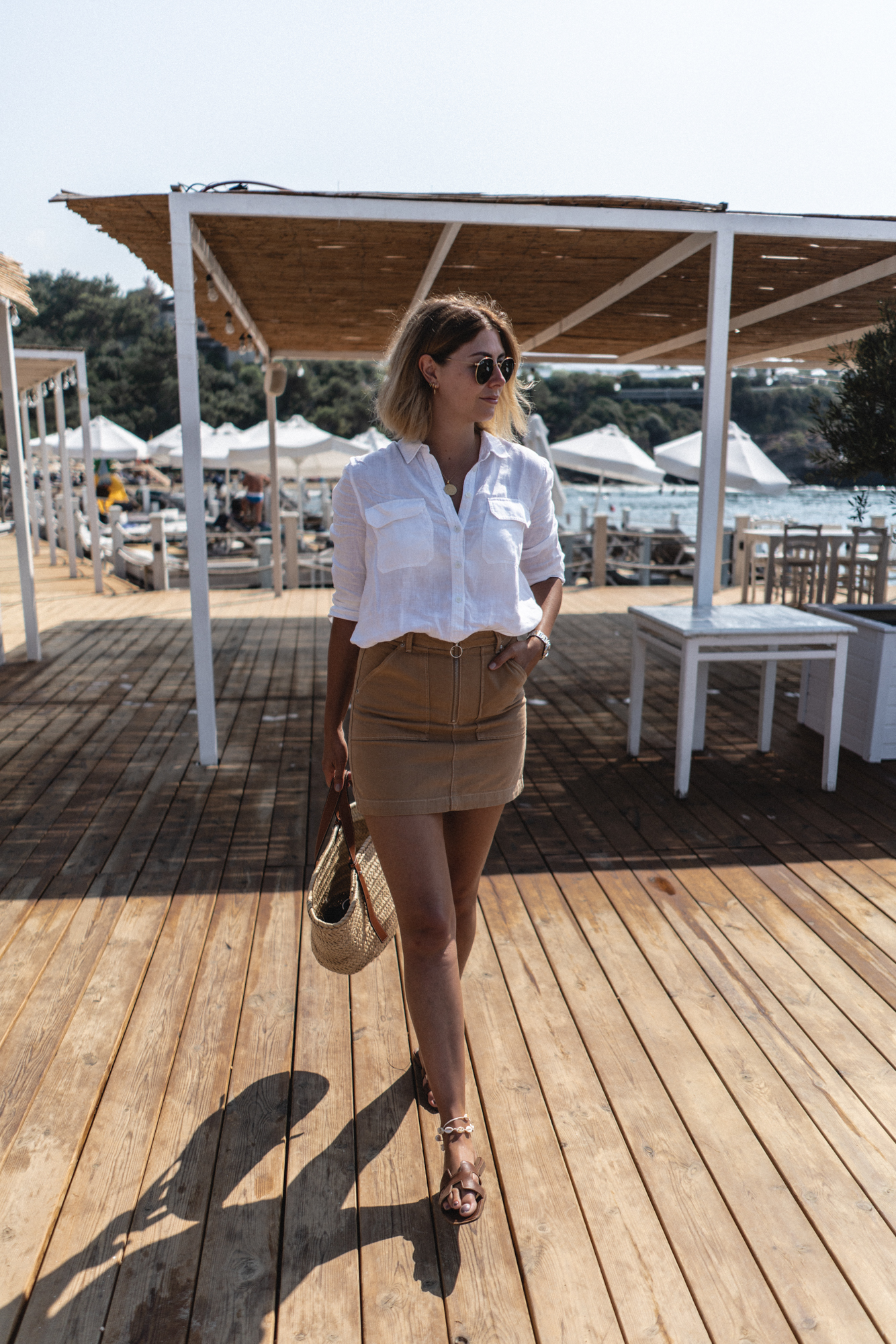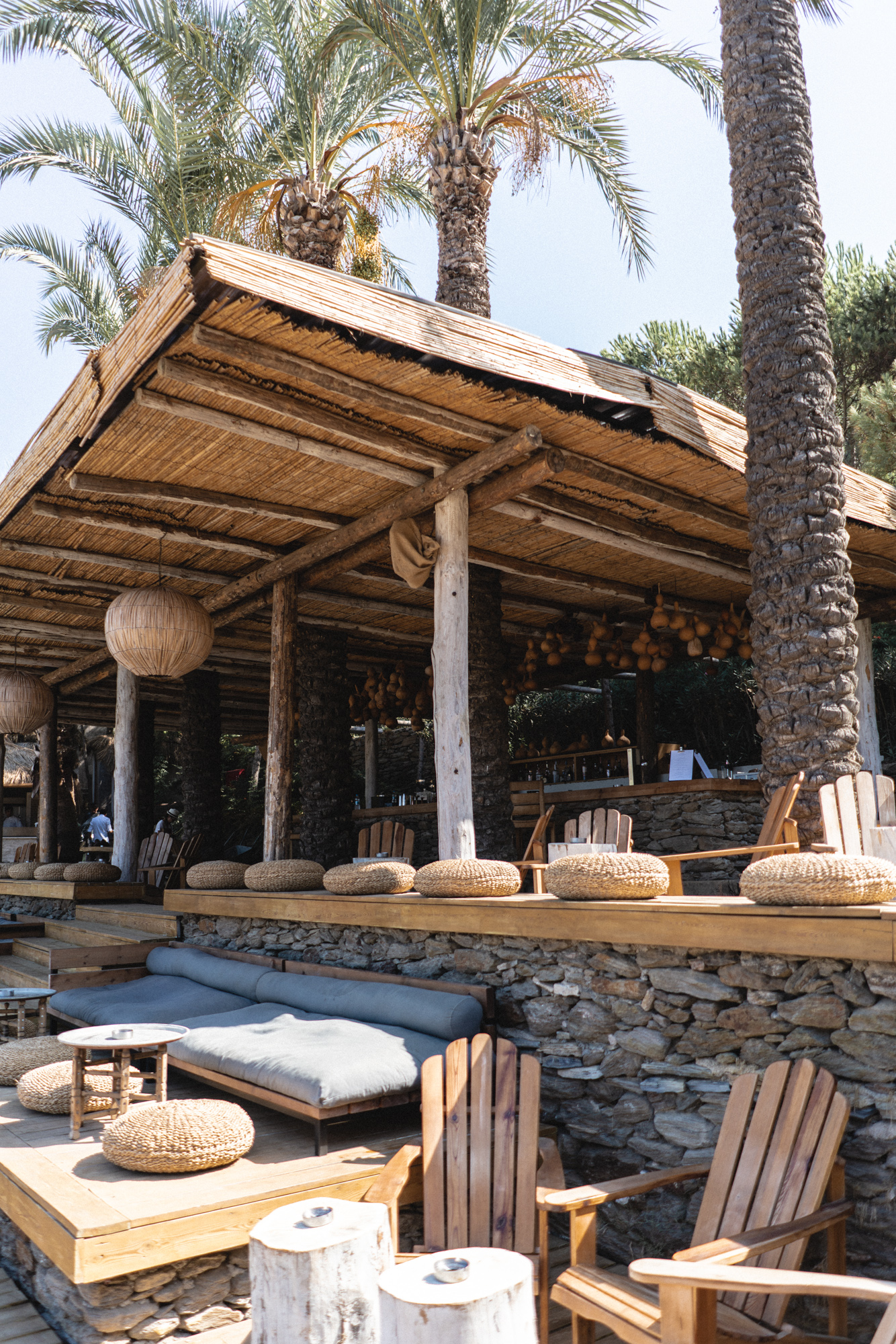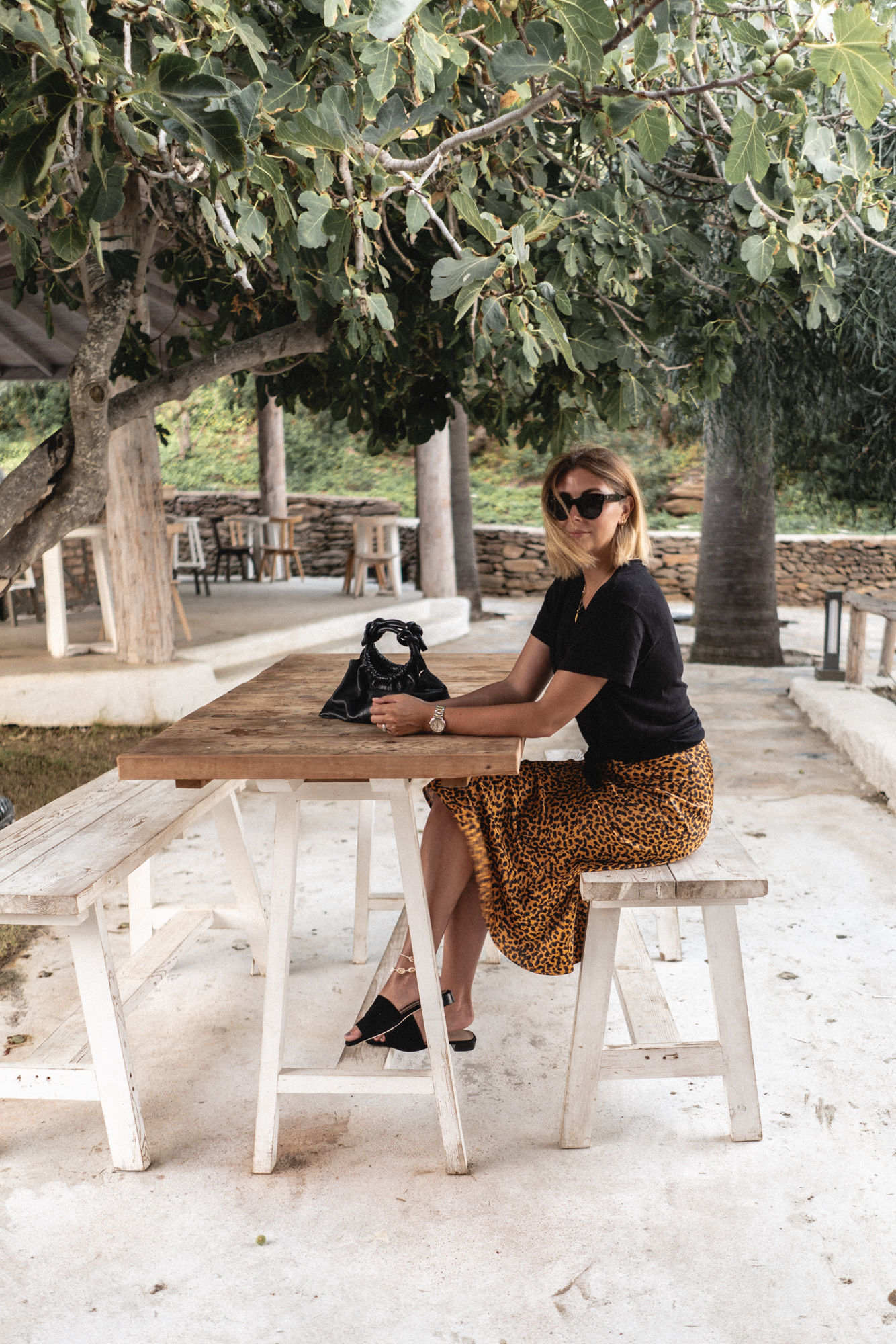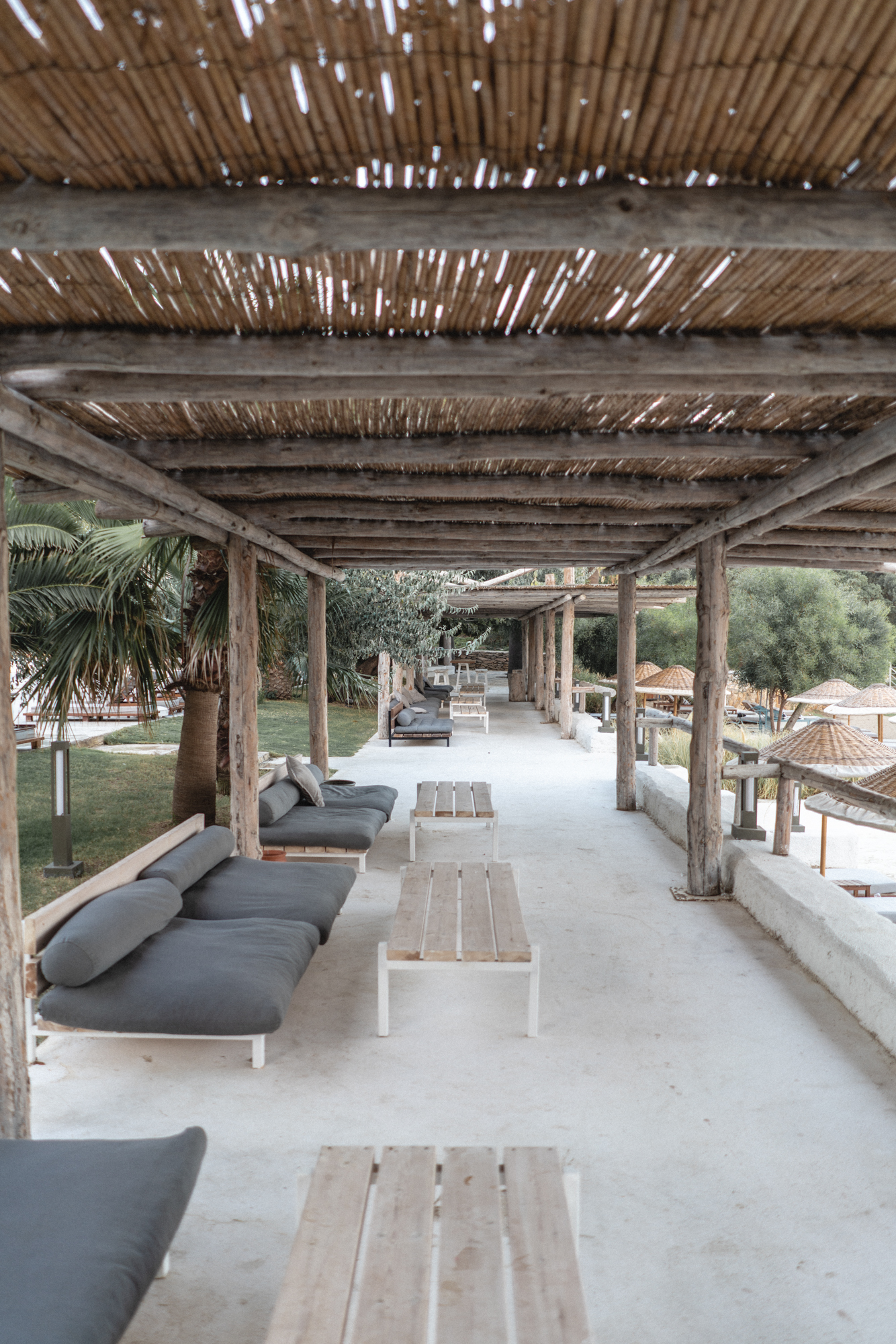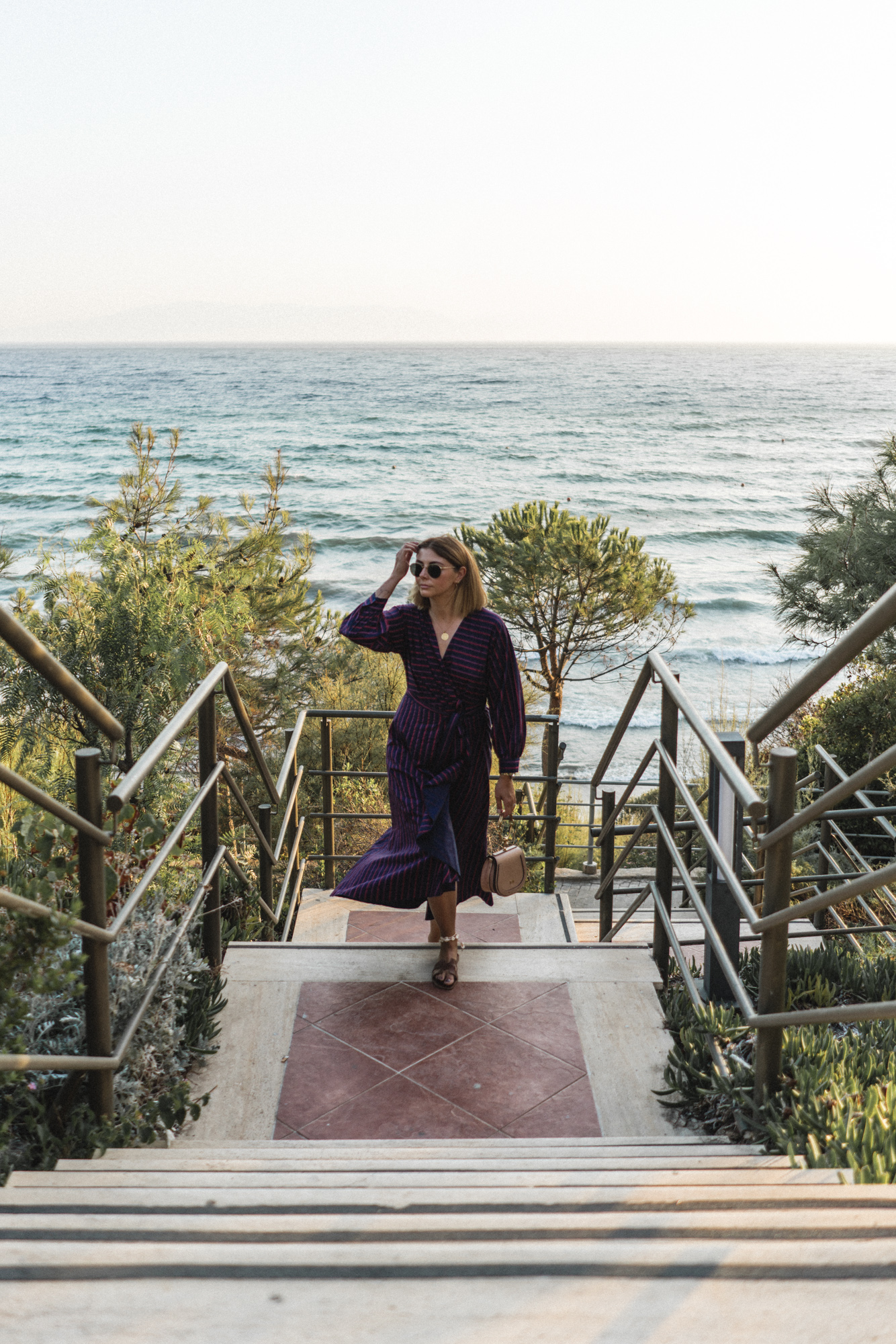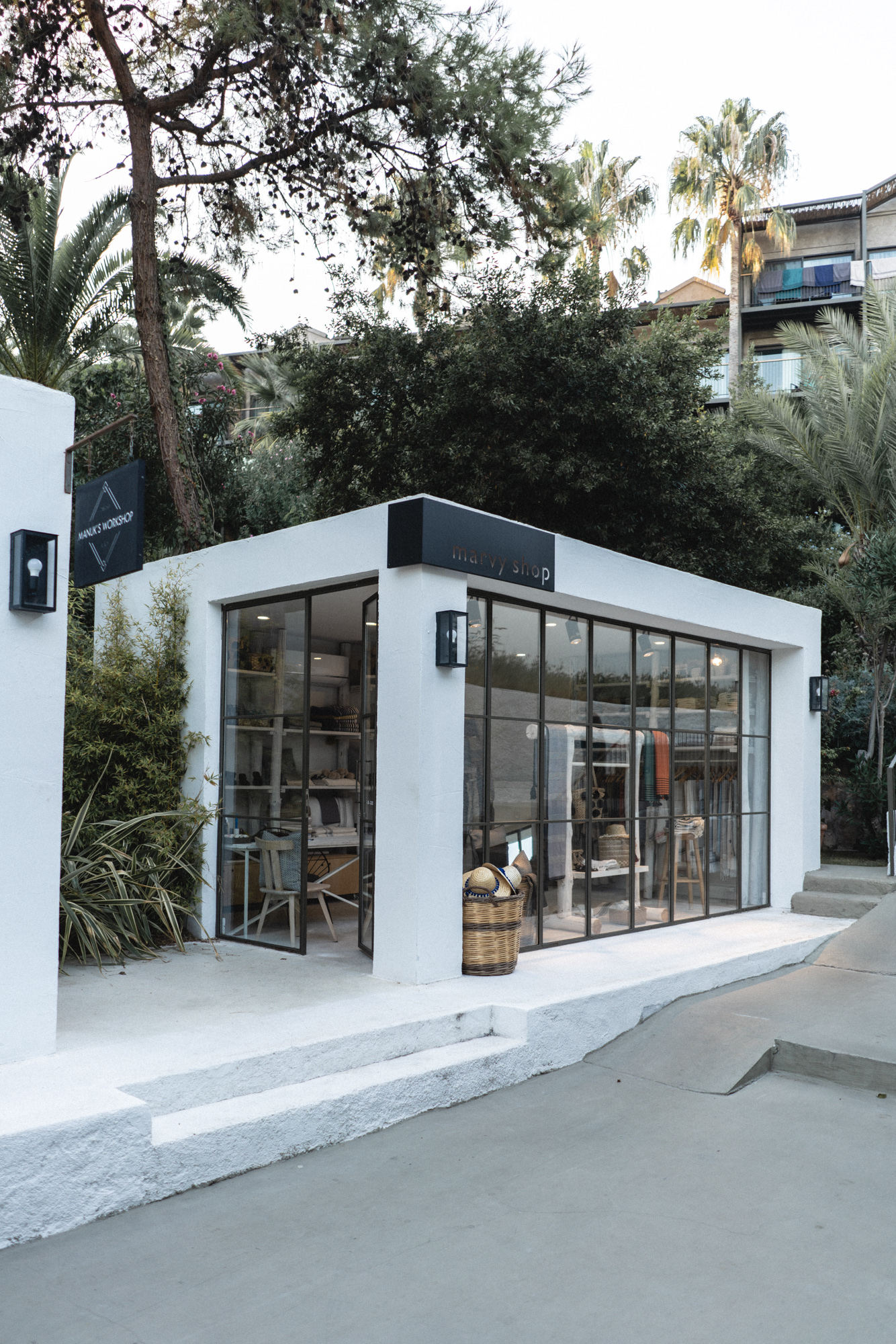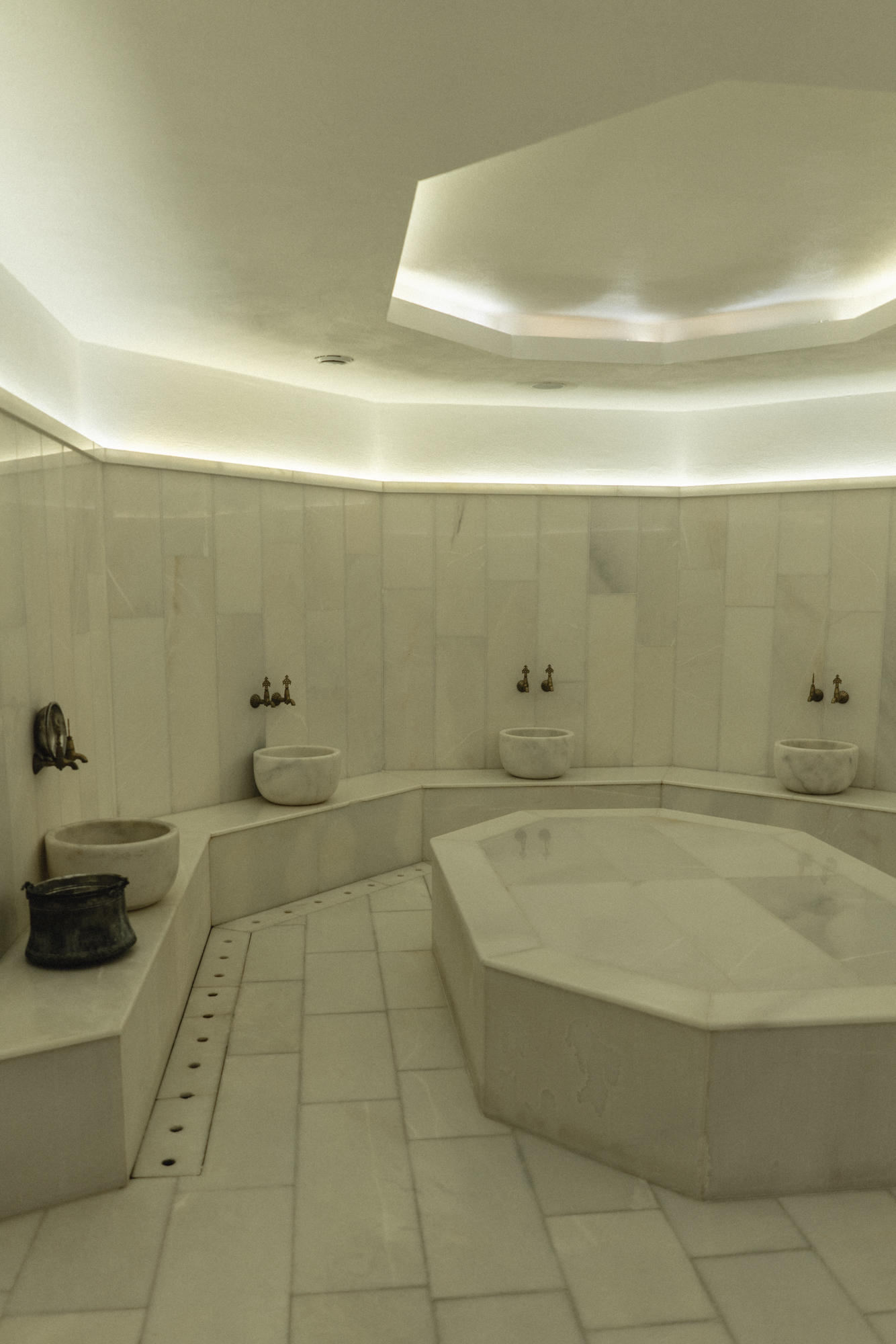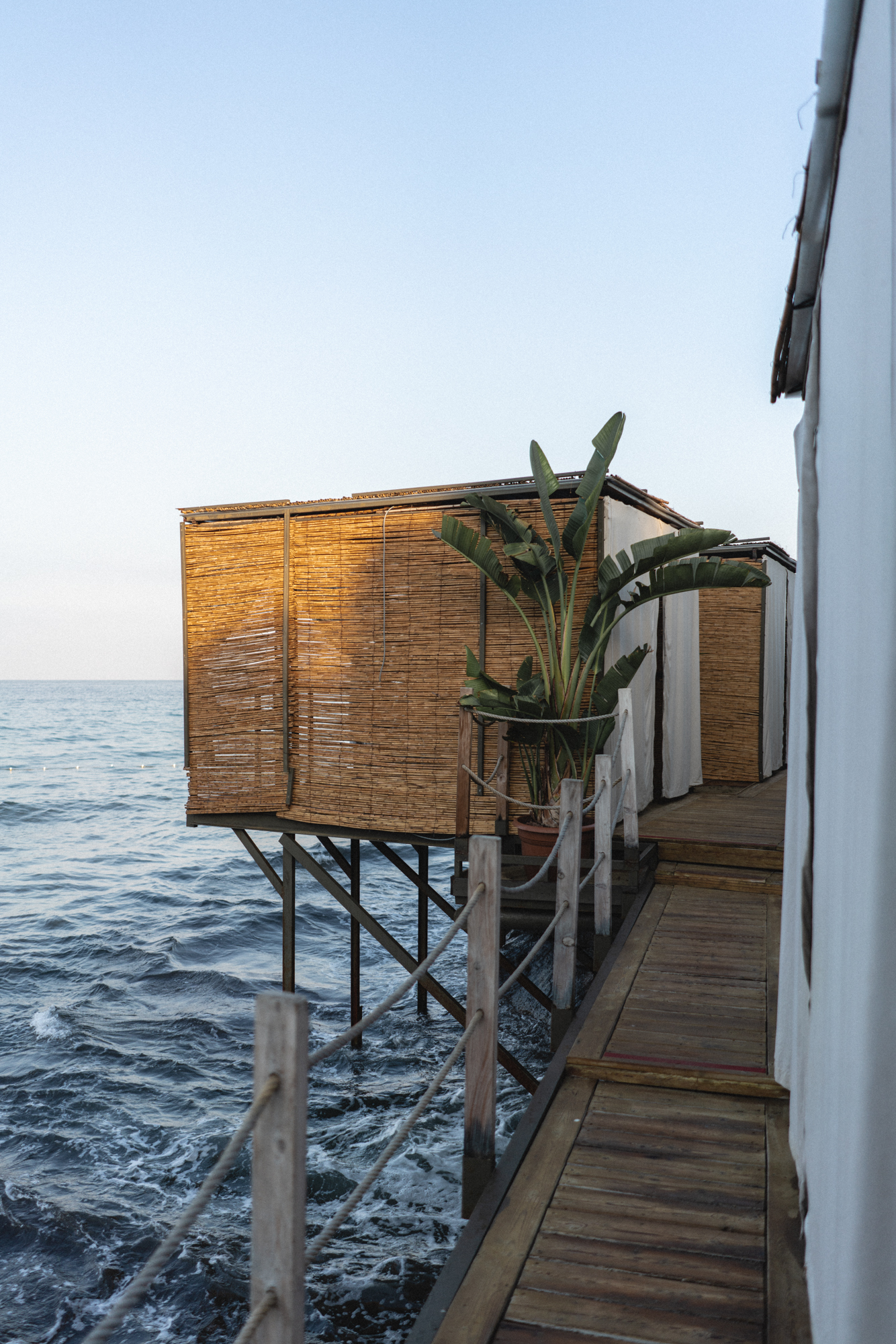 Food, Dining, Bar & Service
The one thing we can't stop talking about to our friends and family about this trip is the food.  As we took a tour of the resort we noticed lots of herbs, fruit and olives growing around the grounds, these are all used by the chefs in each on of the restaurants and their olive oil is definitely something to stock up on if your luggage allowance will allow it.  Marvy also has it's own organic farm about an hour away from the hotel and this is where all the other produce comes from, how many hotels can you say that about?  Now, there are a couple of options for your stay at Club Marvy; all inclusive or full board.  We were all inclusive and despite the fact that we were there on a complimentary basis, if we had paid for our stay we would have been more than happy with the value for money.  In the main building there is a buffet restaurant, this is open 3 times a day for breakfast, lunch and dinner.  The restaurant is huge, so although it does get busy as it's the most popular choice, there is plenty of room for everyone and lots of different areas to sit.  The variety of food was nothing short of incredible.  There were about 10 different areas to the buffet; salads, cheeses, breads, made to order food (i.e omelettes), vegetables, pastas, meats and seafoods (which Simon said was delicious!), hot dishes, Turkish cuisine, pizza, fruits and don't even get me started on the dessert area, OMG!  We were spoilt for choice daily and I can vouch for all fussy eaters out there, you will certainly not go hungry here.  We've stayed in all inclusive hotels before and the food has been terrible, not clearly labelled and drinks watered down, Club Marvy is the opposite of that, it's nothing but quality.
Along with the main restaurant there are 4 a la carte restaurants on the resort; Italian, Mediteranian, Turkish and a Steak & Burger restaurant.  The first 3 are included if you stay on an all inclusive basis, so you can dine at each a la carte restaurant once per week of your stay.  We tried each of those 3 restaurants and they were all amazing in their own way.  Mezze, which was the Mediterranean tapas restaurant on the decking\pier was just a beautiful spot to dine at whilst the sun was going down.  There was a little too much seafood for me (as I'm allergic to the stuff) but everything else was delicious.  Windmill, the Turkish restaurant in the adult only area of the resort (also open for breakfast) has stunning panoramic views and as a fussy (and not very daring) eater I was pleasantly surprised as the Turkish cuisine.  Bliss, the Italian restaurant, this was by far our favourite because the food was better than most of what we've ever eaten in Italy!  
If you're planning on dwelling over on Boho Beach, as we did for most of our stay, then you might be tempted to dine at the Boho Beach restaurant which has a really laid back vibe.  Located directly on the beach with rustic wooden tables you can simply walk less than 100 feet from your sun lounger to enjoy something delicious.  I sampled the Burger and the Pizza because I class myself a conosueir of these delights but there were plenty of seafood and pasta options too.  You can also order a fresh fruit plate which is the perfect refresher for when you need a cool bite to eat.  
It's clear to see (and taste) that so much thought and effort goes into the food on offer at Marvy and for this reason alone, Simon and I would definitely book this place ourselves for another relaxing break in the future.
When it comes to service we were not disappointed.  We were never left waiting, everyone was polite and friendly and there was always a presence of staff so we weren't left searching for someone if we needed something.  The only issue we had was a slight language barrier when it came to the Meditteranian restaurant Mezze.  As I'm allergic to fish and seafood we needed to know what was in each dish and as you weren't supplied with a menu we had to ask what it was, and some of the waiting staff didn't understand us.  But I'm just nit picking here guys, and clearly we need to learn a little bit more Turkish.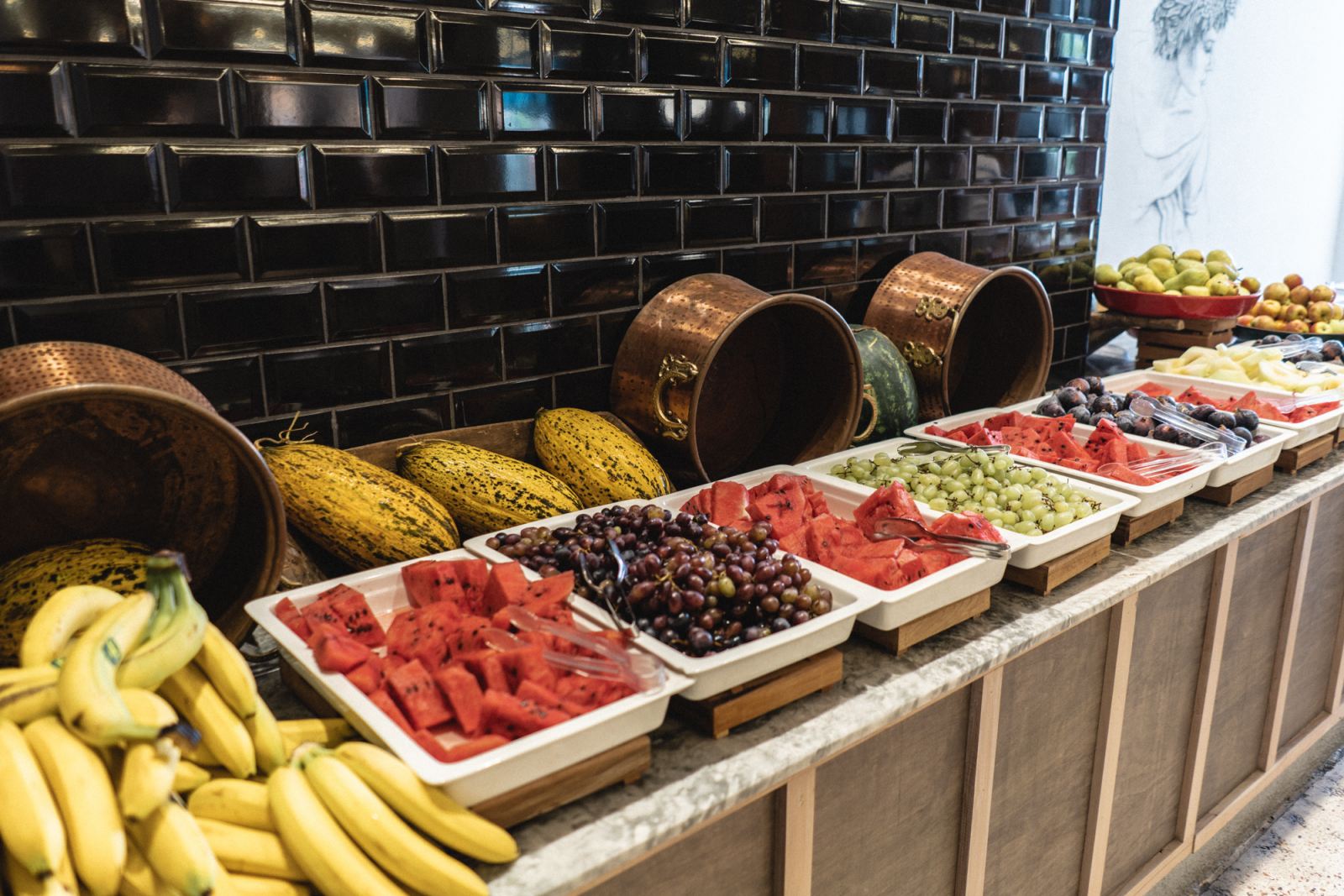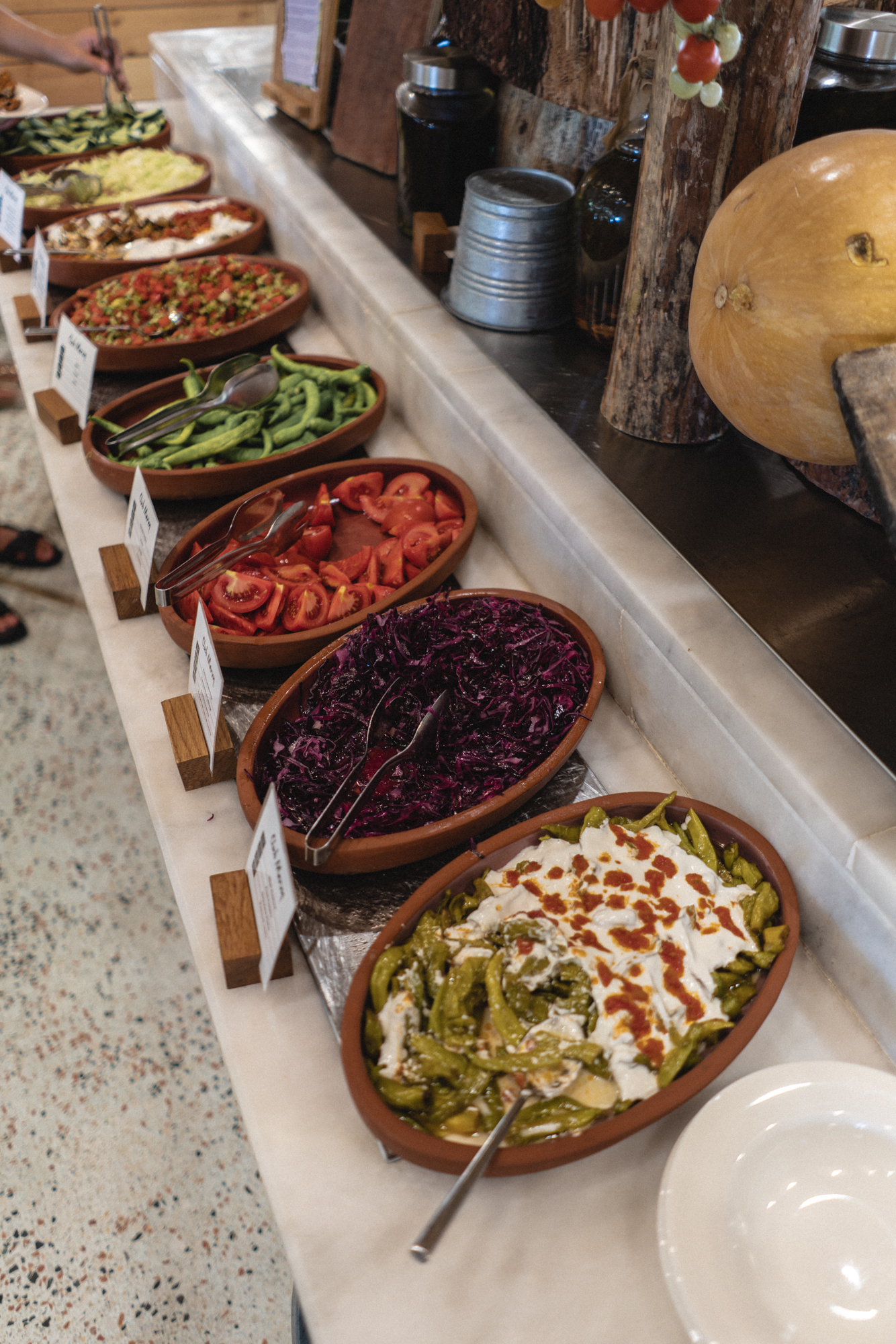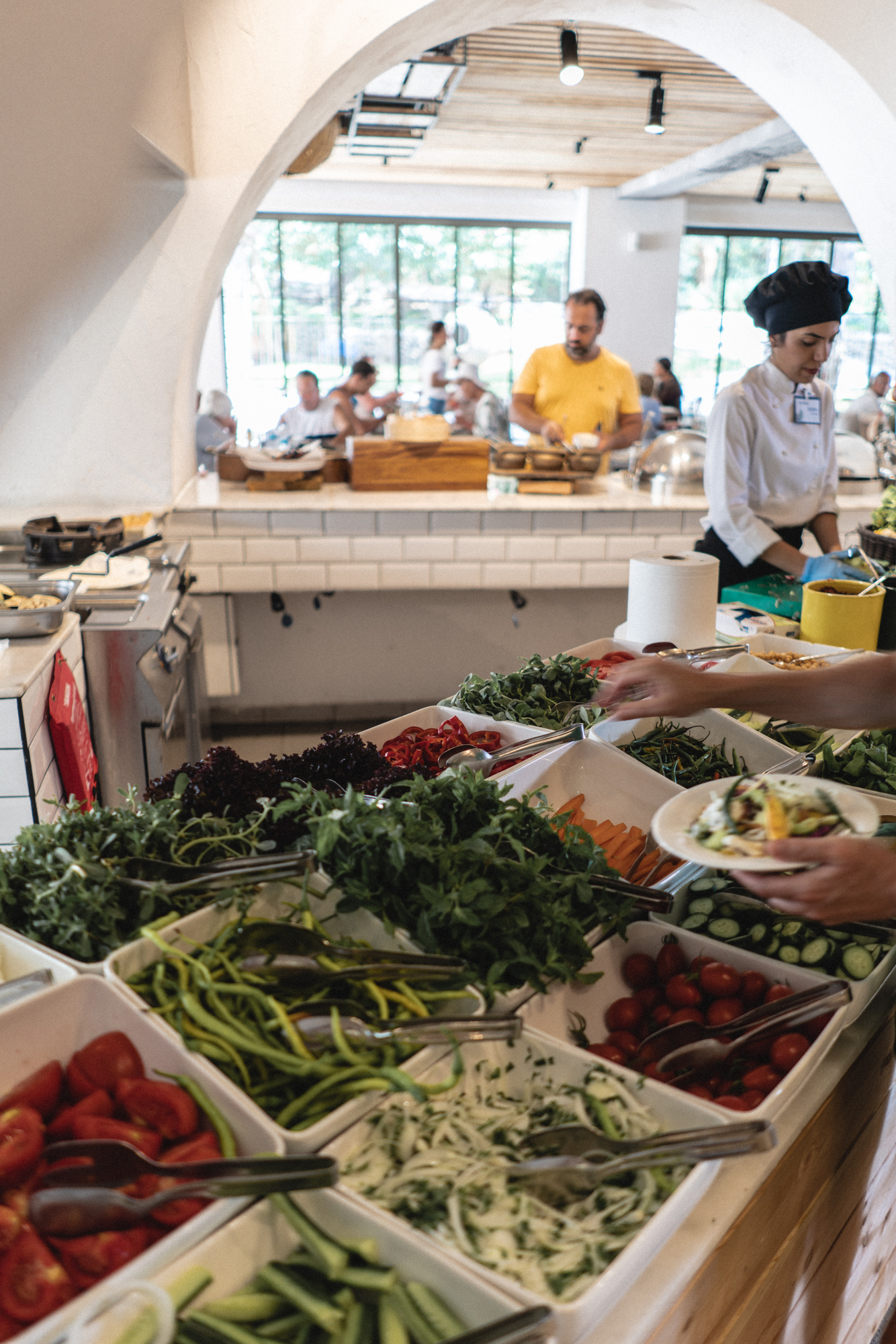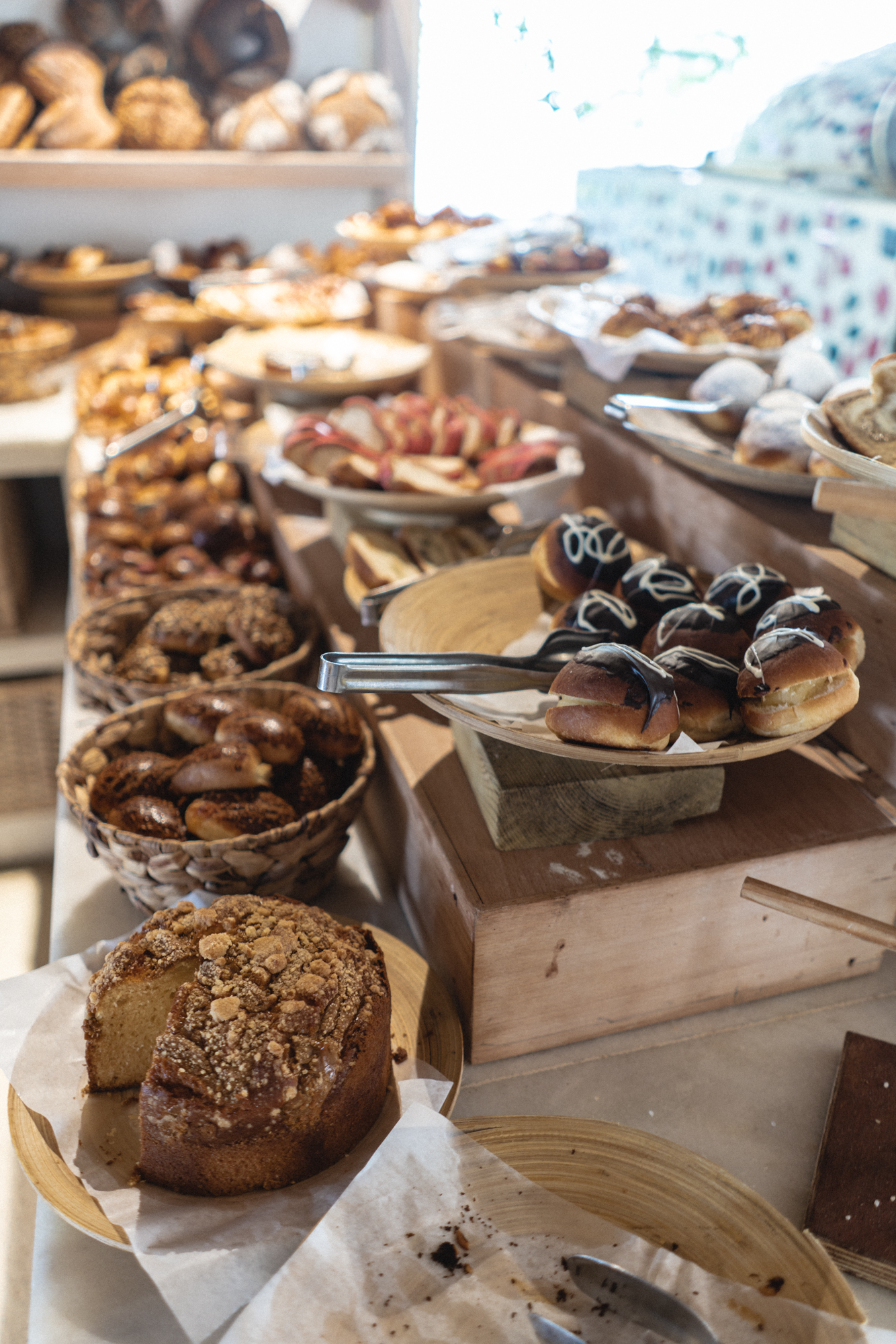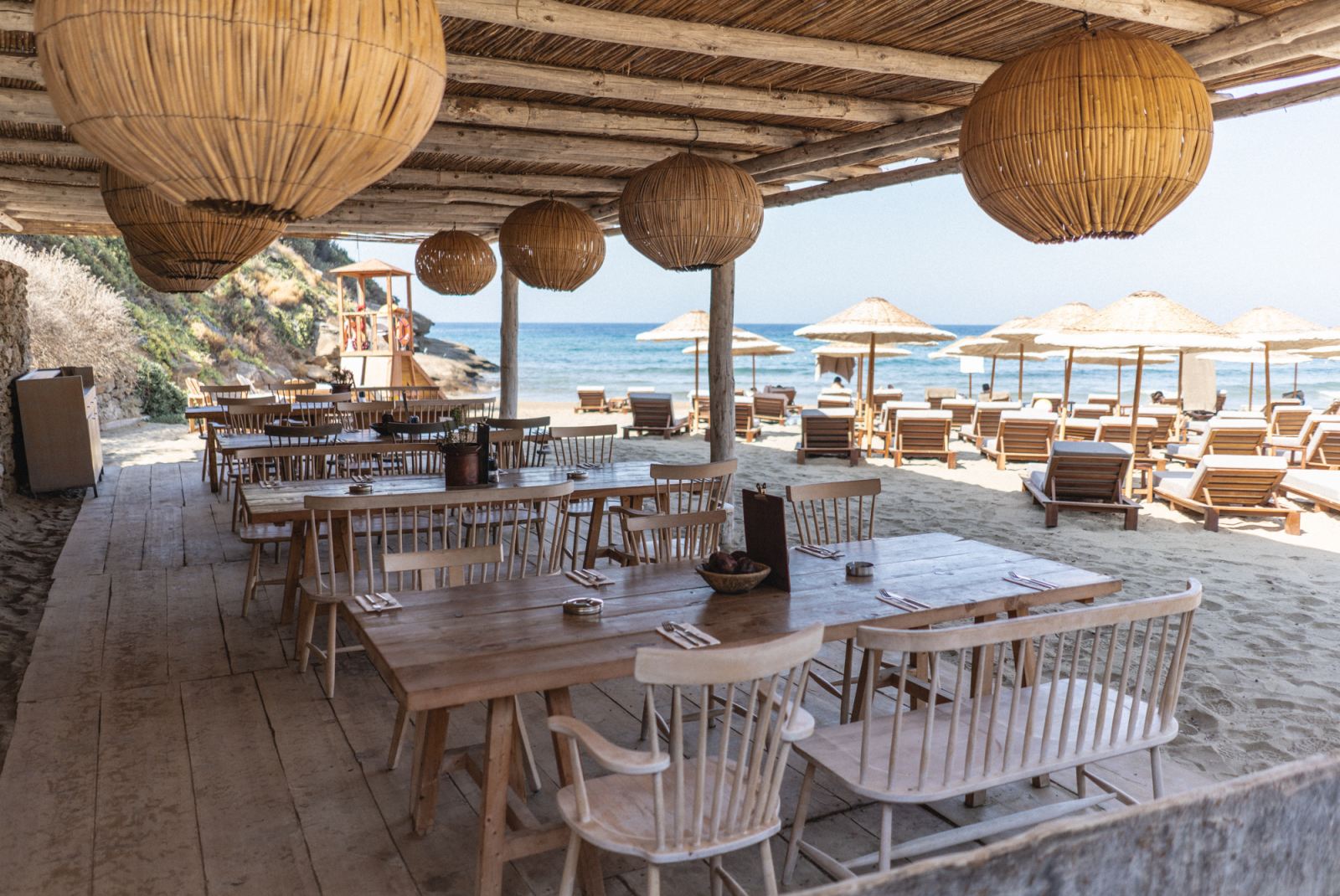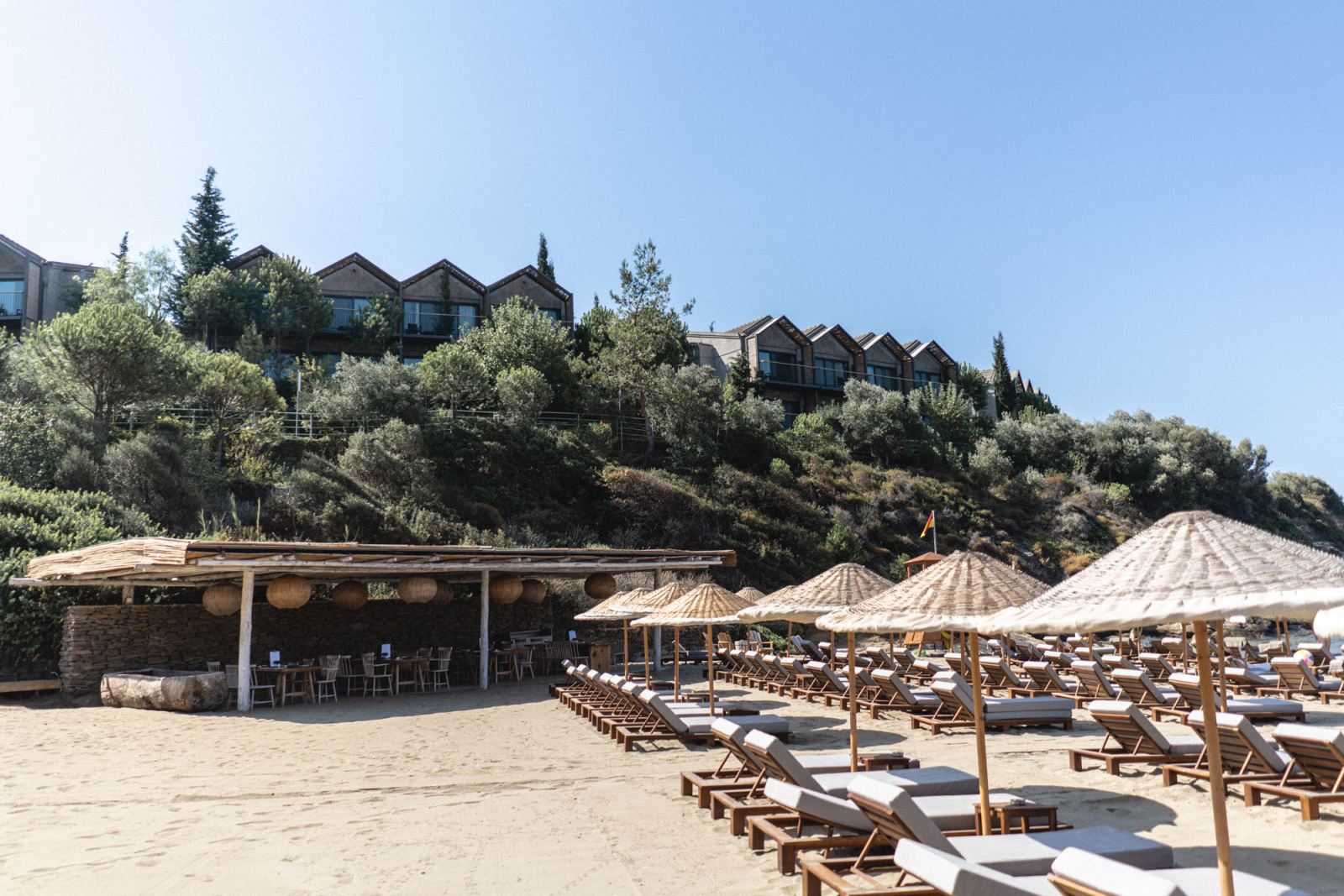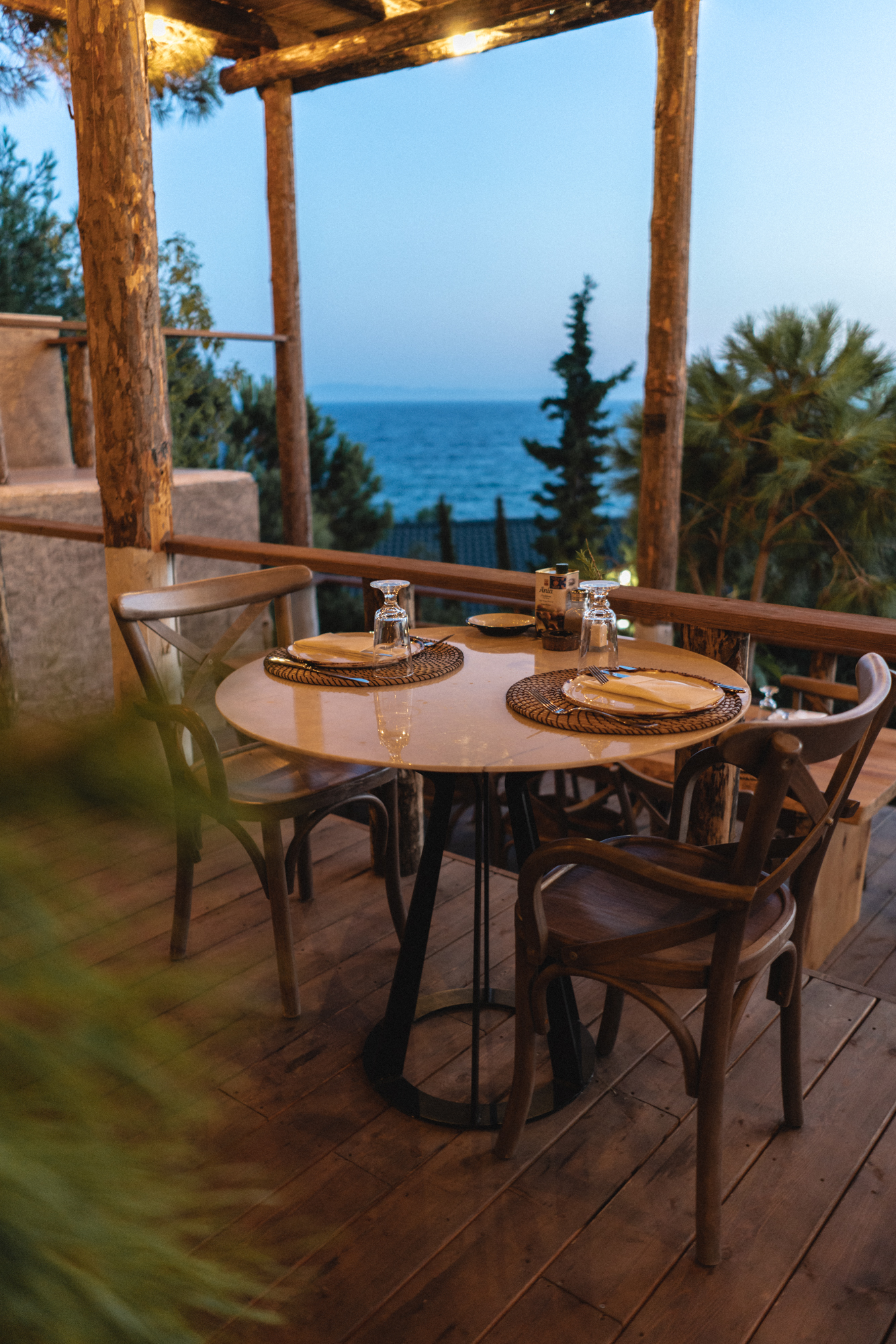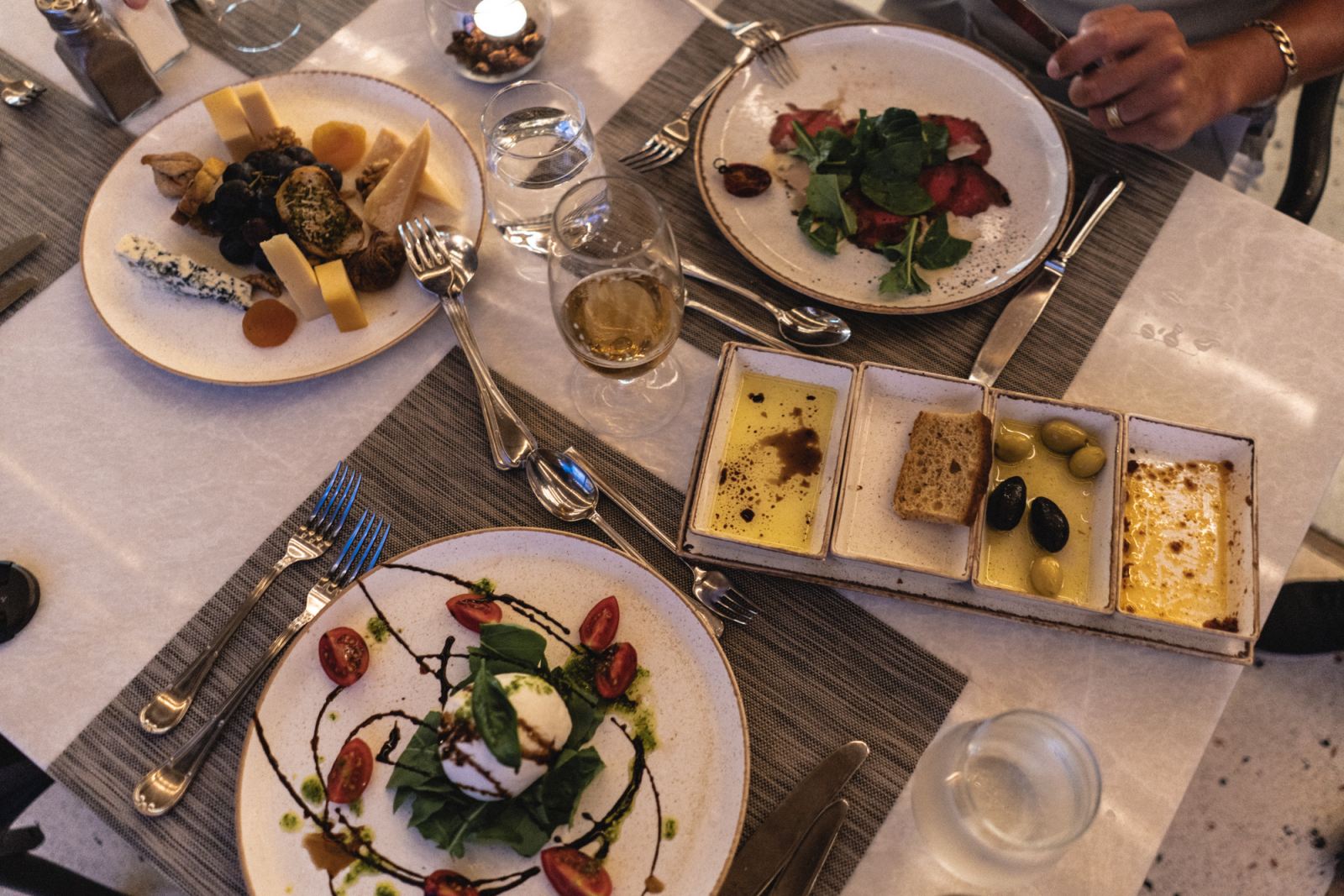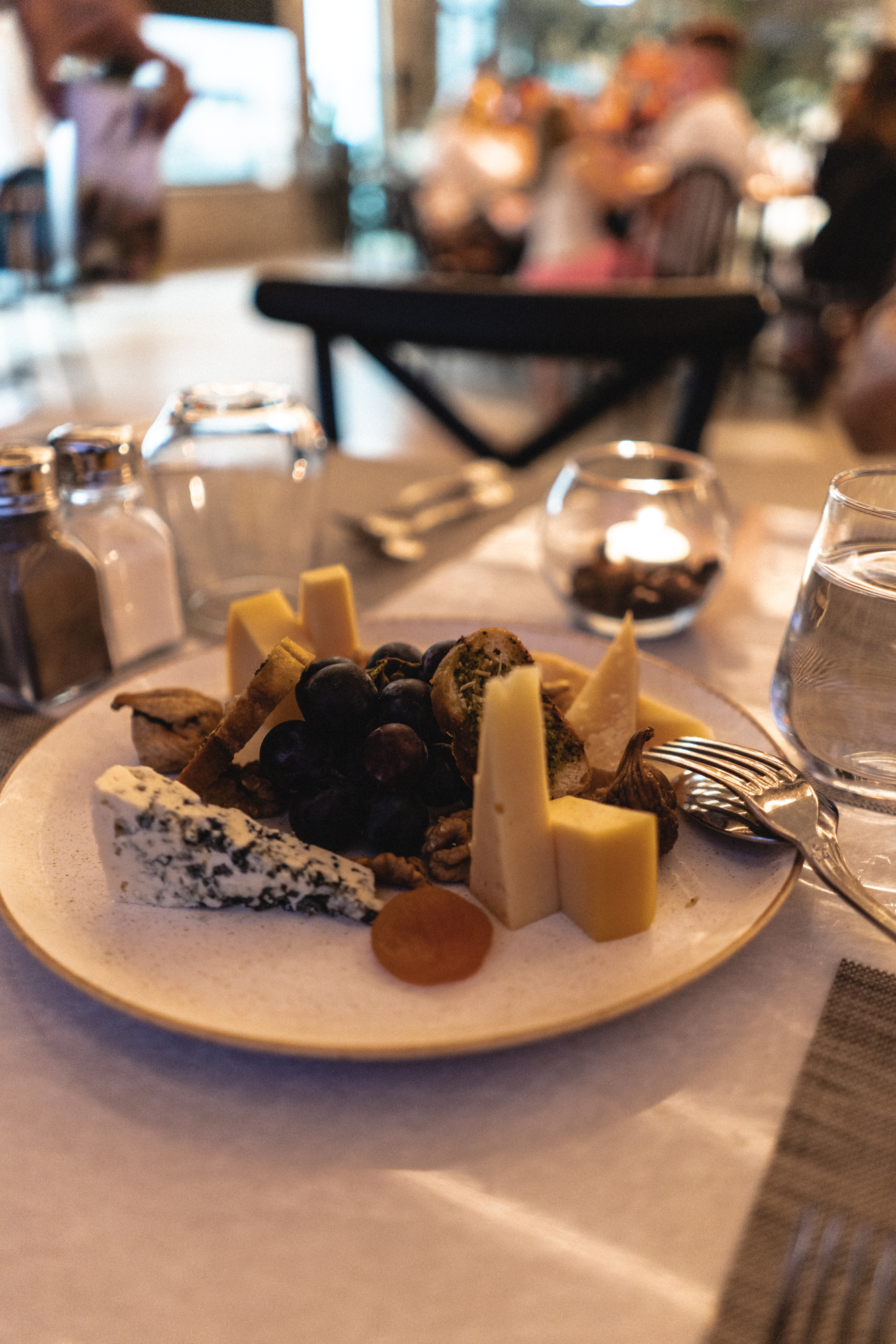 The Beaches
 Club Marvy has two beaches, one for families and a separate bay which is adult only (Boho Beach).  The main beach which is located to the back of the main building is a decent size and it's immaculate.  In fact Simon and I got up really early one morning to fly the drone around and we saw an entire team of staff cleaning up the seaweed which had been washed ashore through the night.  Both beaches have lifeguards and have certain areas roped off for the water activities.  I mentioned earlier about the water sports and there are so many available to you from jet skis to said boats which are located on the family beach.  We saw a few people snorkelling as well as there are some fish in the sea and it's a lovely temperature for a swim.  There are bars for both beaches but as we spent no time on the main beach we can't really comment on that one but the service at Boho beach was brilliant.  A member of staff came around the sun loungers at least every half an hour to check if anyone wanted drinks and to clear empties but most of the time we would head up to the bar ourselves to take a break from the heat.  Boho Beach is also where you will find the sea view huts for your spa treatments and I cannot tell you how relaxing it was to lie there having a massage whilst listening and watching the waves roll in.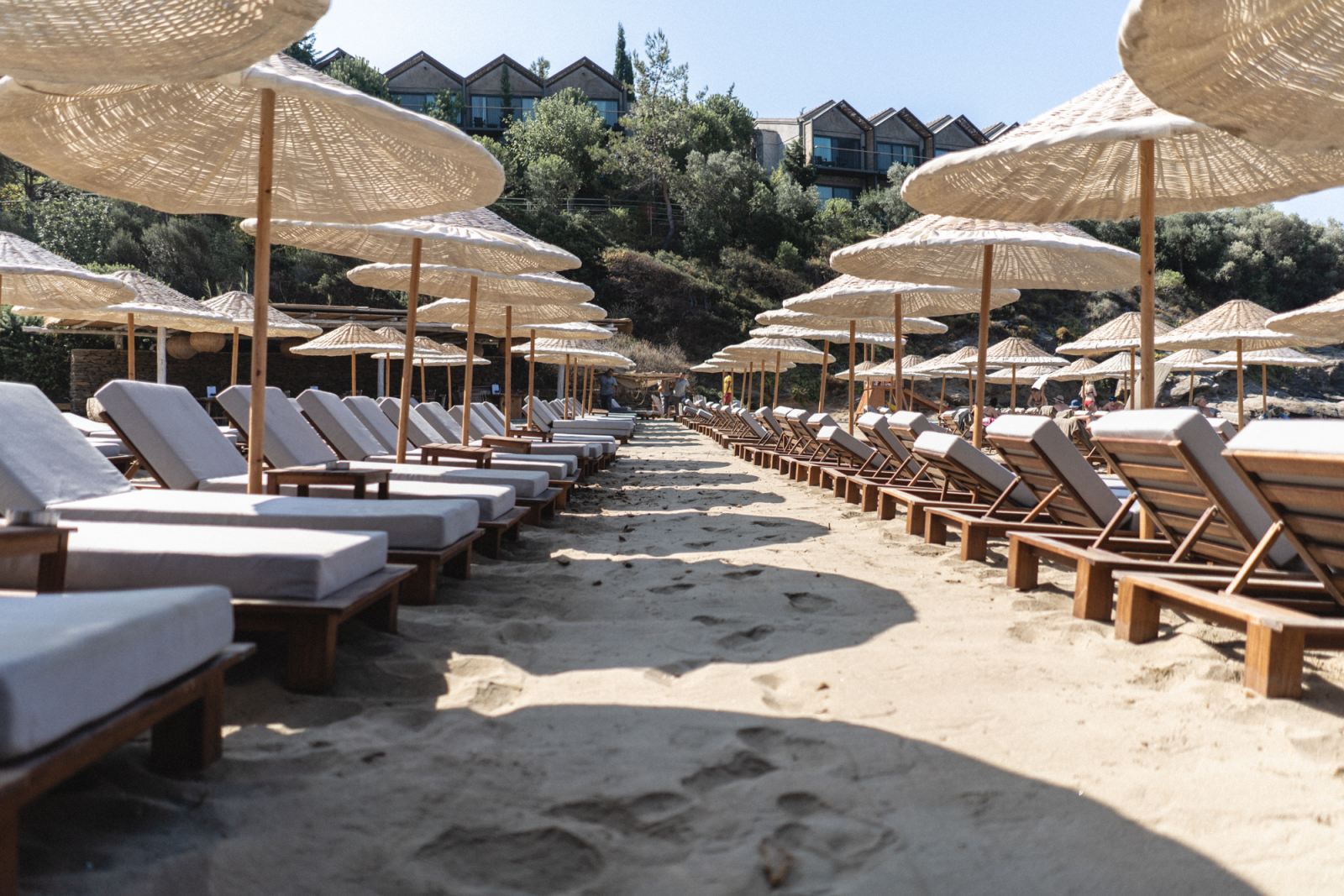 Our Room
We stayed in a Premium Bungalow Room which was located in a block of about eight rooms split across two levels.  We had a stunning sea view and the room was just the right size for the two of us.  There was ample wardrobe space, something which I always think is a must, and the bed was blissfully comfortable.  There is an insect screen on the sliding doors to the balcony so you could sleep with those slightly open if you wanted less of the air con and more of the breeze and sound of the waves.  The bathroom was fully equip with hairdryer, robes, Club Marvy toiletries which were lovely (and available to purchase in the Club Marvy shop) and a whole host of necessities which you might need; razor, shaving foam, toothbrush, toothpaste, nail file, cotton buds, a comb etc.  The usual tea/coffee making facilities were available along with a mini bar and we were always kept fully stocked with bottled water and cold beverages.  There's a safe in the wardrobe for valuables (just don't forget those before you check out) and the wifi in our room was pretty good too.  I previously touched on the point that we were over in the family blocks but of course you can book the adult only accommodation which is on the other side of the resort, in which case you might want to take full advantage of the buggies, a simple call to reception and a buggy will be sent your way.  In keeping with Marvy's bohemian theme the decor of the room was right up my street, lots of neutrals, textures and wood.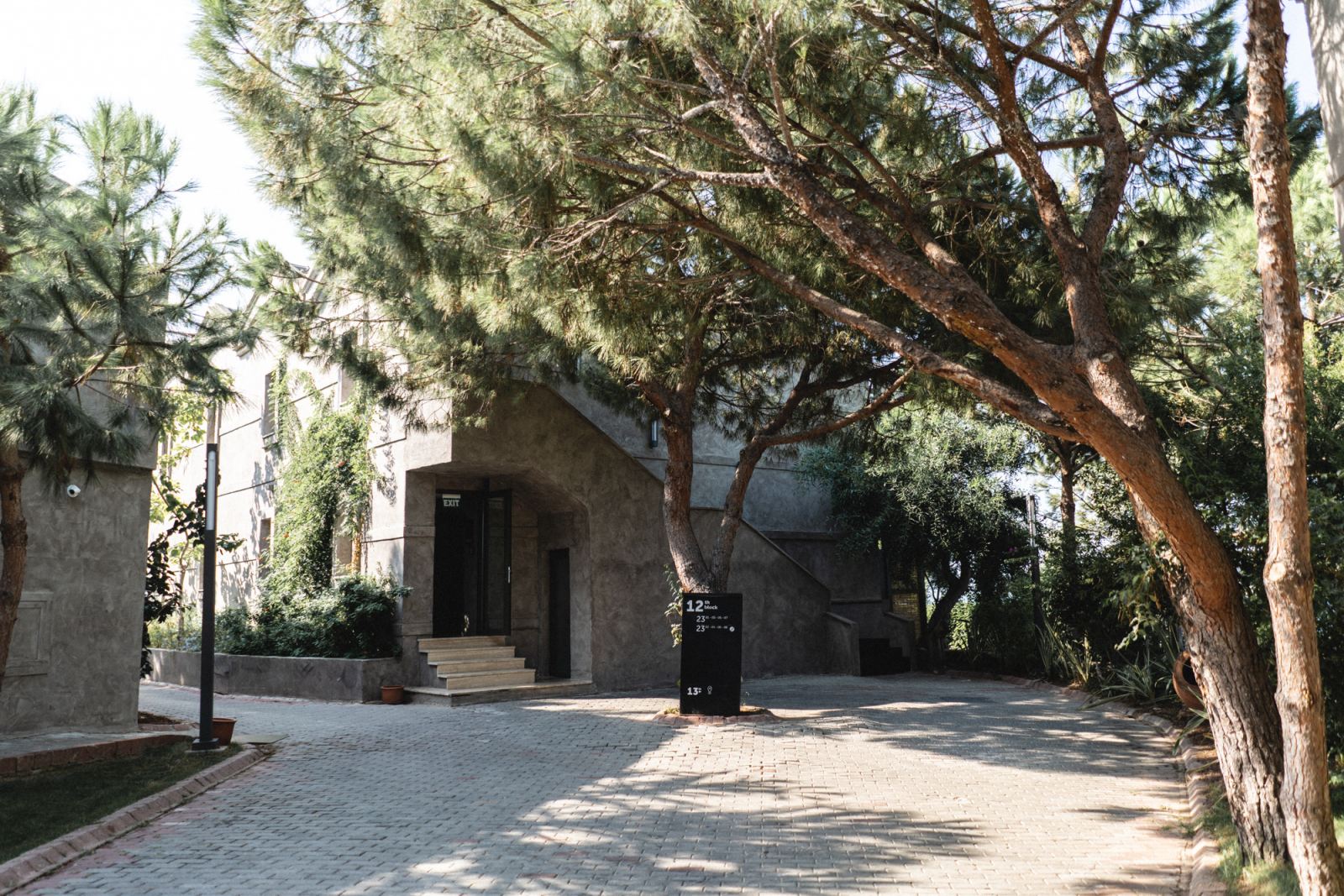 If you guys have any questions for me about Club Marvy then please do leave them in the comments below and I'll get back to you ASAP
AND
Check back soon for my iPhone photo diary from our trip, lots more pictures to come!
Shop the Post

This was a complimentary stay at Club Marvy, and all words, opinions and photography are our own