We've just got back from the most incredible few days in Kos, Greece.  I booked our short stay at Casa Cook back in March after spotting it on Pinterest, the aesthetic alone had me sold.  Although this wasn't your standard 'vacay', as we were here to work, we did make use of most of the amenities and I think I got to see everything on offer from this bohemian paradise.  I shared lots of pictures and videos from the trip over on my Instagram Stories as we went along but I'm hoping this post will give you the most accurate view of what Casa Cook is really like.
Firstly Casa Cook Kos is one of three boutique Casa Cook Hotels from Thomas Cook, the others being in Rhodes and the newest edition in Chania (which I'm already dying to book!).  The Kos hotel is adults only, I know lots of you asked me about this and I can confirm that is the case, however Chania is for families and adults alike.  For us, being a childless couple, this was actually pretty perfect and with no disrespect to any of your wonderful children, it was very peaceful not having any children around.  The entire vibe of the place is chilled, tranquil and well, pretty zen.  I booked Casa Cook Kos directly via their website, and yes I did pay for everything myself, no freebies or press discount here, and then I booked flights with Jet2 separately.  I must admit as I was looking at this from a content creating perspective (aka 'work') I didn't even blink twice at the price but if I have a think about it in terms of value I'd say it's very reasonable for a hotel of this caliber.  I paid £554 for three nights and four days for a suite with a shared pool, and our flights were roughly £200 each (with extra legroom seats and extra luggage...for all those outfits).
With it being a bank holiday weekend the hotel was fully booked (I asked as I tried to upgrade us to an ocean view private villa) and yet if you watched my stories you'll have noticed that it seemed almost empty.  I don't know anyone that would or should complain about this, the place never felt cramped or busy, there was always space to sit wherever we wanted, there were always beds by the main pool and beds on the beach.  I think this might be down to the fact that there are so many spaces for people to be around the resort that there's never an accumulation of people in one space.  
Amenities & Grounds
Upon arrival to the hotel we were immediately greeted with handshake (they love a handshake and it all feels very personal) and our luggage was whisked away.  We were led into a gorgeous seating area surrounded by cacti and rustic hammocks with fringing blowing in the breeze (that breeze is to die for FYI), and whilst our host took care of all the usual passport and paperwork bits we were served some ice cold drinks.  I have no idea what they were, they may well have been alcoholic but I didn't care, I sunk back into the sofa, sipped on the deliciousness and soaked in the view.  That is how all check-ins should be.  As I mentioned above the aesthetic is what drew me in to booking Casa Cook, it's very 'me'.  Lots of beige, wood, wicker, clean lines, very minimal with all kinds of greenery in the form of palms, cactus and birds of paradise.  Simon said 'ohhhhh this is very Emma isn't it', we differ slightly in terms of what we find visually appealing as you guys know but he did appreciate the awesomeness of what we were looking at.  After about 10 minutes check-in was complete and a golf cart turned up, loaded with our luggage, ready to take us on a tour and then on to our room.  The hotel is made up of lots of different blocks, some shared suites, others standard rooms and then the ocean view private villas (I still have FOMO over those) and then of course the communal areas.  It's a very pleasant place for a walk, but it's not huge so you can easily make it all the way around in a leisurely 10 minutes.  What I love most about this place is that around every corner there's just a little nook of instagram-worthy beauty in the most natural and laid back way possible.  From the deck chair seating area to the cactus lined walls.
On site they have a gym and spa which offers a range of massages and spa treatments (check them out here).  Just outside this building there is a decked area for Yoga classes, and I do believe they also have sunrise and sunset yoga on the beach if you love that kind of thing, I'm more of the sunrise and sunset eating type so I didn't partake in any yoga.  You'll probably be surprised to hear that I also didn't test out the gym but if we head back for an actual holiday (which I'm sure we will) I would definitely book us in for a couples massage.  If you book a room without a pool, shared or private then fret not as there is a main pool which is ideally situated right next the bar and restaurant, winning.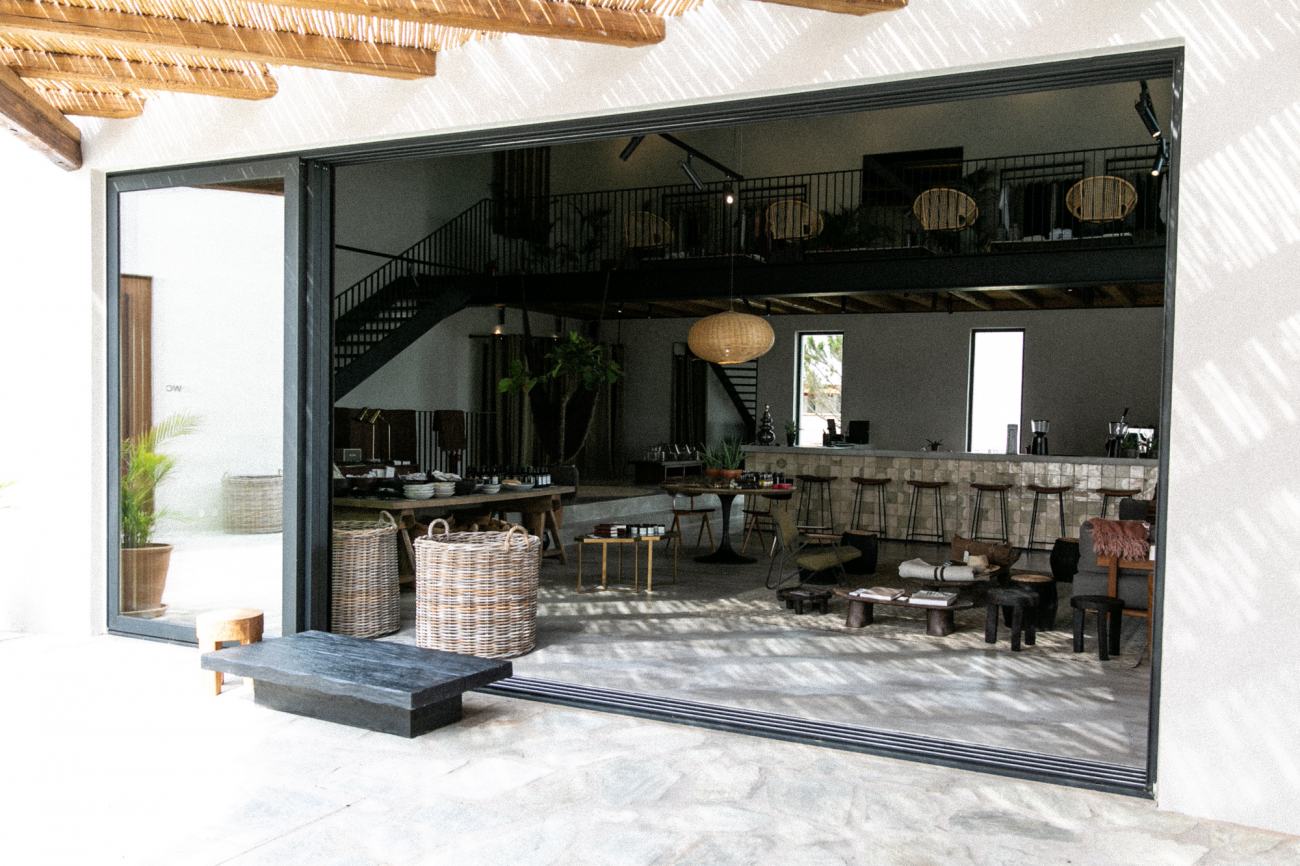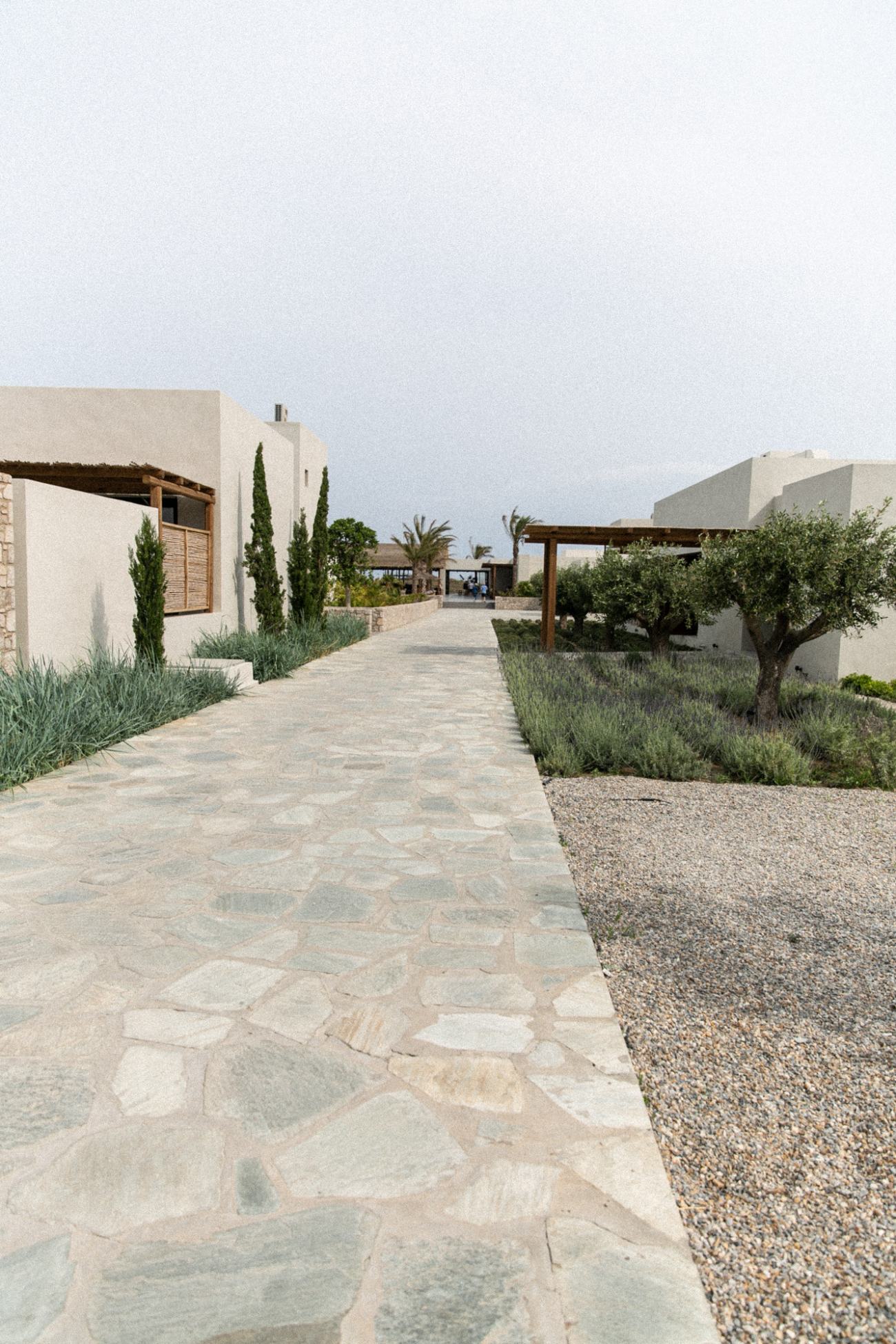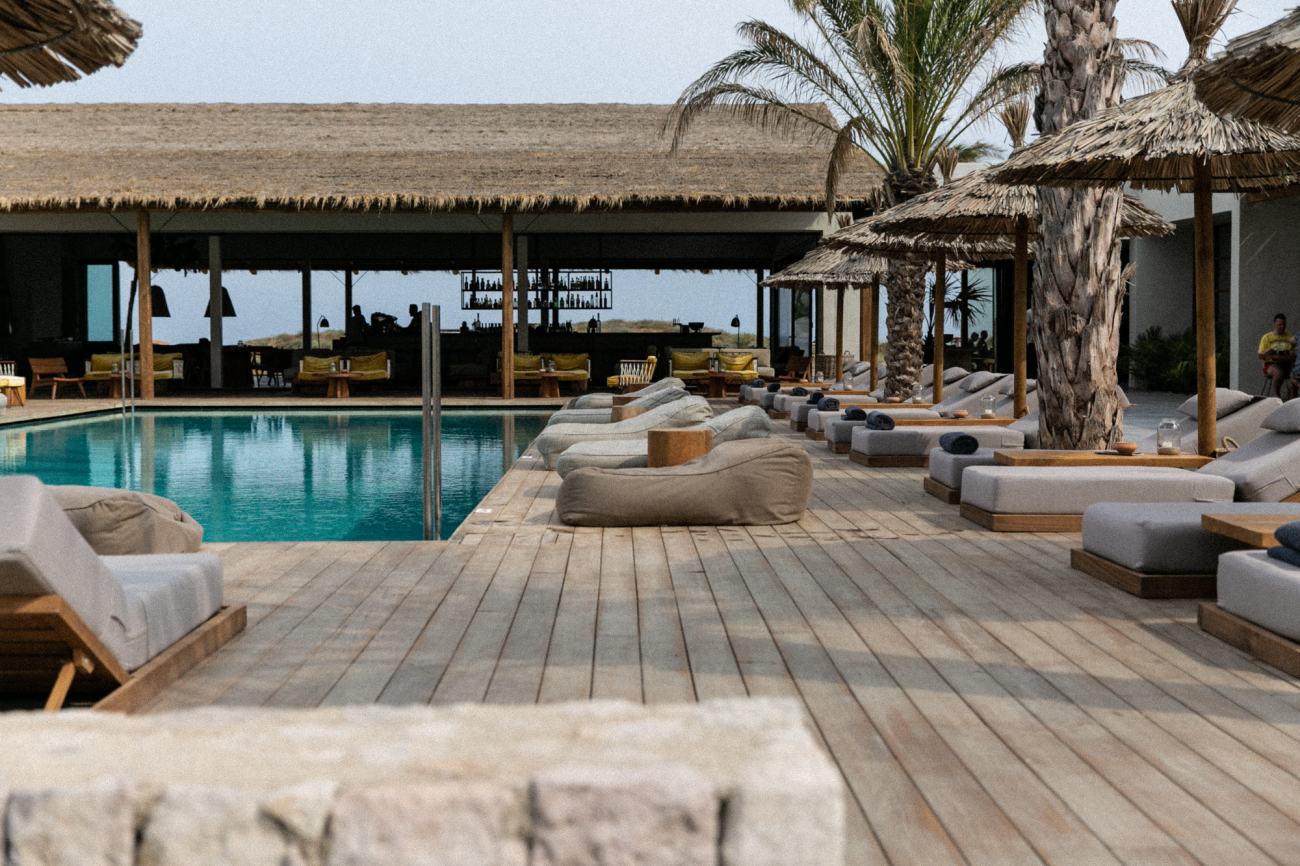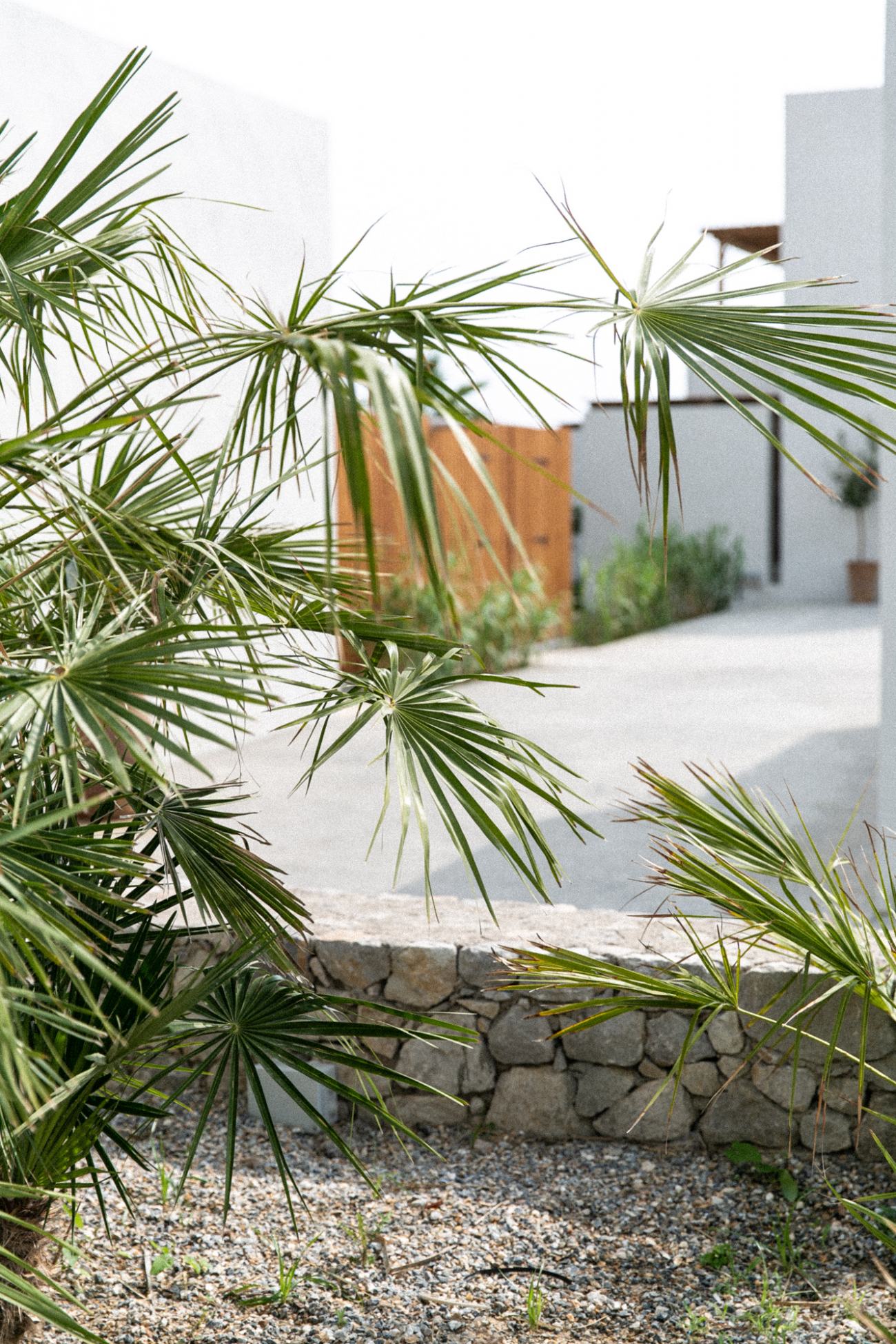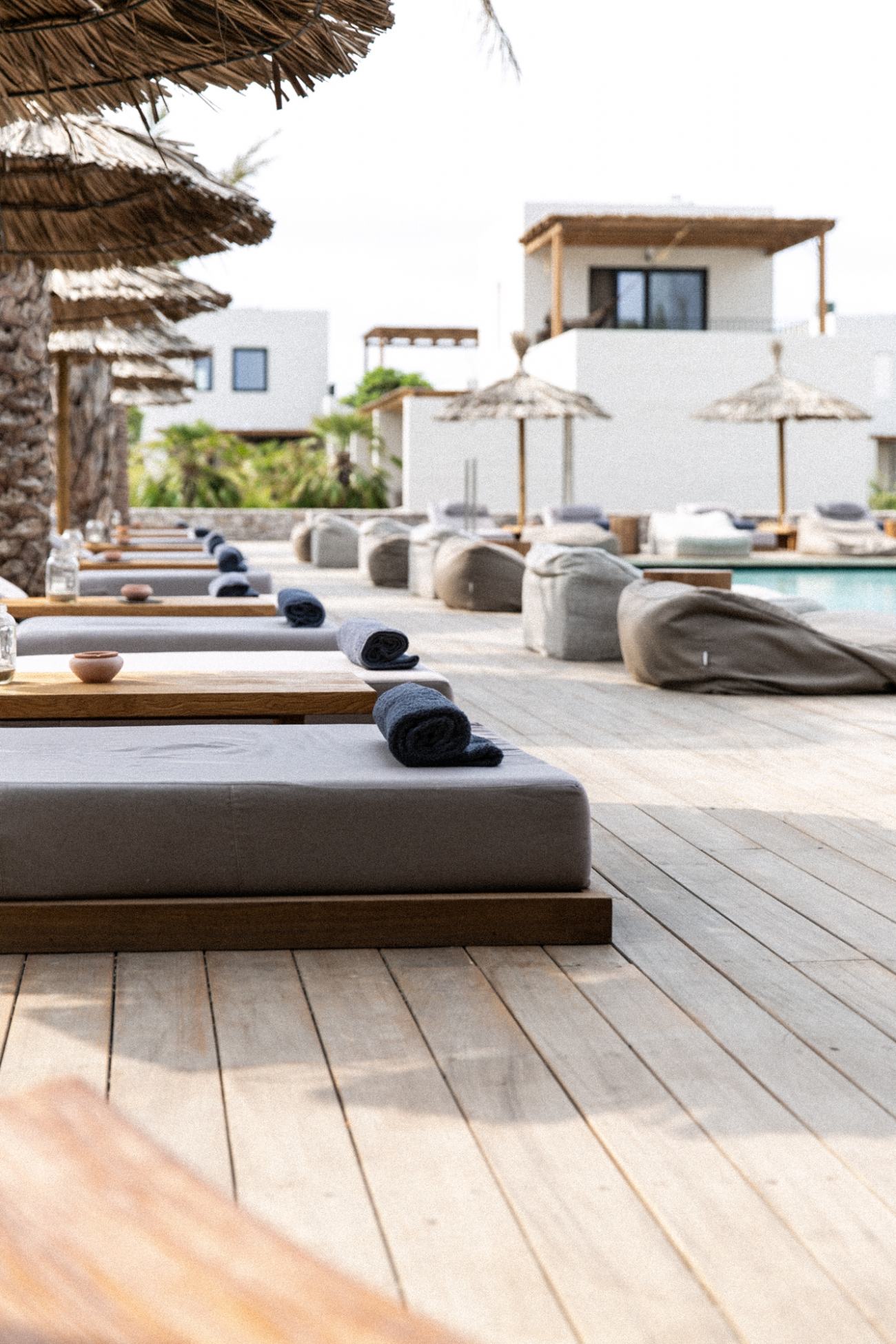 Food, Dining, Bar & Service
There is only one restaurant on site (Kima Beach Club) and for me this was probably the only draw back, or maybe not so much the lack of other restaurants but the lack of Emma-friendly food.  Of course the menu was pretty varied for a normal person but when like me you can't eat fish, seafood or red meat (unless burnt to a crisp) and you have the tastebuds of a 5 year old, an adult only hotel probably won't cater for you.  So this was a negative for me but most likely not for you guys.  However there were quite a few things on their menu which weren't available, about 6 options in total which were very key dishes to the menu, and that was the case for our entire stay.  As they run the restaurant on a farm-to-table basis I can only assume that there must have been an issue with sourcing the produce.  This was disappointing for Simon who likes to try new dishes but for me I just ate margarita pizza consecutively, bar a daring attempt to eat the beef burger which sadly wasn't cook as well done as I needed it, so it was sent back in exchange for another margarita pizza...no complaints about those pizzas though.  We spent on average 60eur per evening on our diner, which is pretty expensive for a pizza, Diet Coke, beer and another main, but hey it's the only restaurant so I wouldn't really expect any less, just be prepared for this expense before you go.
On our first day we shot some pictures around our suite and pool and then decided to check out the bar before dinner, much to Simons annoyance the draft beer wasn't available, but there were 3 bottled beers to choose from.  Being a non-drinker I wouldn't know if that's good or bad but as Simon loves a beer he deemed that 'not great'.  They had Diet Coke (the tiny bottles of course) so I was happy and I checked out their cocktail menu out of curiosity and it looked plentiful with some of the usual suspects and some specialist house cocktails.  Bar service wasn't the best, we were often waiting for 5-10 minutes to be served even though there wasn't anyone else around, literally no one else at the bar.  The food service was a bit odd too come to think of it, you could sit where you like which was great, and they have a beautiful veranda if you want to have the alfresco dining experience (but be warned you will be bitten to absolute shite).  Once you're seated someone comes to greet you and give you the menus, then someone else comes along with a little electronic device to take your order and then someone else serves the food, and a barman brings the drinks.  I'm not sure why you need 3 to 4 separate people to do all these things but it did make things difficult when you had a question/request or for example on the night I tried the burger, it took me 15 minutes to get someone to take it away and put an order in for a pizza.  On the same night Simon ordered a side of vegetables and they didn't arrive until 10 minutes after he'd finished his pork chop.  These might be menial things, and I have to admit they really didn't bother me that much but I want to be as accurate as I can with this review, and as I paid for the hotel myself I feel like I can actually do that.  On a more positive note the profiteroles were probably the best thing I've ever tasted in my life!  Breakfast (included if you book B&B) is served buffet style and there's a lot of choice whatever your tastebuds desire; muselis, yoghurt, fruit, bacon, eggs, cheese and meat, pastries, bread and these little things labelled 'Energy Bars'...well I ate about 5 of those and they were delicious.  With a buffet being 'self-serve' I had no issues with the service, although you do have to make an order from a server for your tea, coffee and orange juice and once you've been served one cup, you might find it difficult to track them down for a second.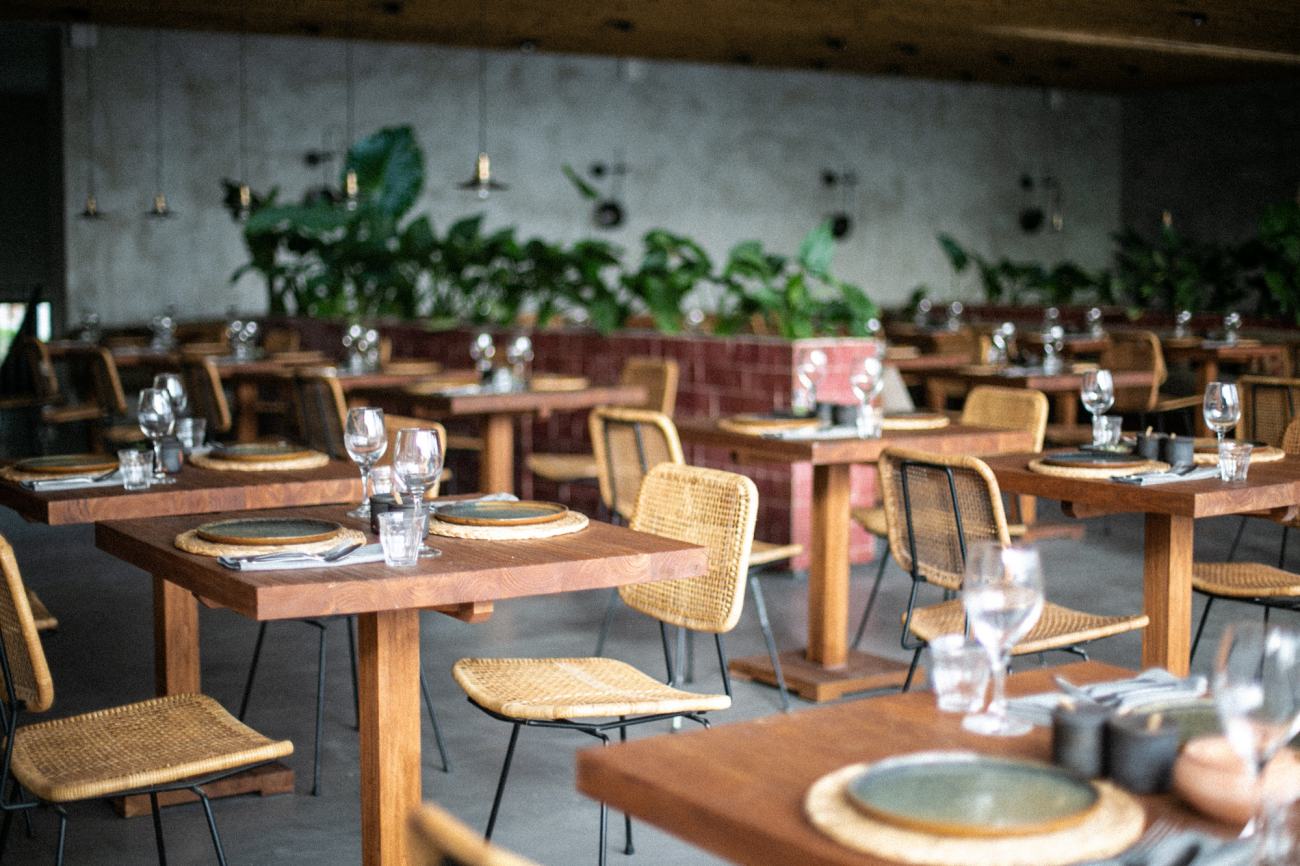 The Beach
 The fact that Casa Cook has a beach is just the icing on the cake and it couldn't be more idyllic.  We were trying to capture how tranquil it is down there and although I think our pictures show you the vibe, it's more of a feeling that you really have to experience first hand.  Everything from the wooden walkways to the sound of the ocean, it's just utter perfection.  You'll find duos of sun beds lining the shore and further up the banks there are open air cabanas dotted randomly about.  They offer paddle boarding and horseback riding (so gutted we didn't try this...next time!) and they even have a boat which you can charter to take you to any of the nearing islands or across to Turkey which you can see from the shore.  It's the perfect place to work on your tan in comfort because of the pleasant ocean breeze, just make sure you keep on top of that SPF because you won't feel yourself overheating.  And there is a 'cabana boy' as he introduced himself to us (again with a handshake) who will take care of you whilst you relax.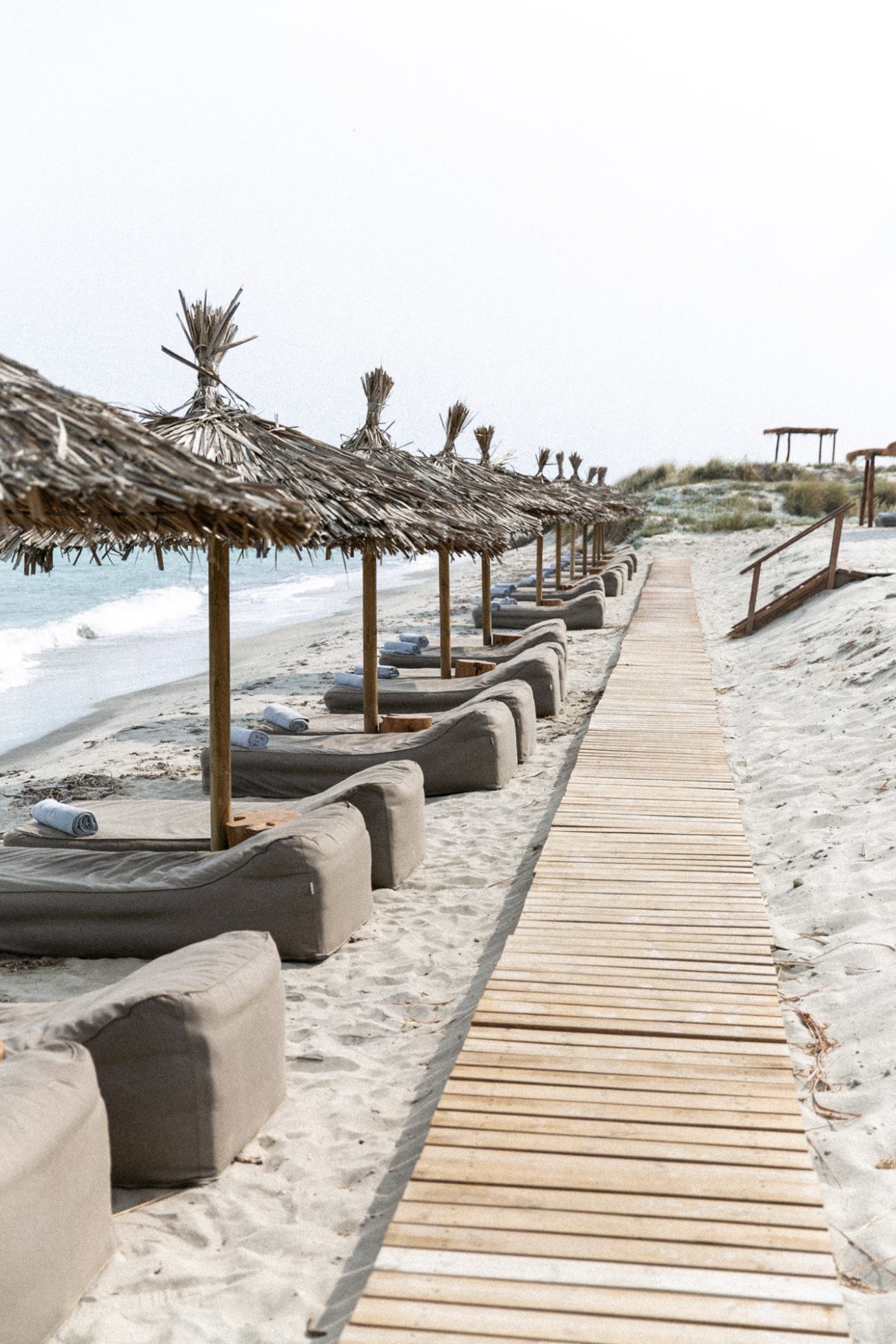 Our Suite
As I've already mentioned I booked us a suite with a shared pool, these are in blocks of 3 so you will have 2 neighbours, although we only saw one of ours once the entire time we were there.  There are of course other room options but I have to admit it's pretty nice having your own pool (even if you share it with 4 other people).  We lucked out and had the end suite and as you can see from the pictures, we had the biggest veranda area, and although they all come with those gorgeous hammocks, I just loved the layout of ours.  Inside the suite it's all exposed concrete, it was exactly how I would have a house if I lived in a hot country, because as Simon constantly reminded me, we couldn't have that in the UK in Winter, gutted.  There are touches of hessian, wicker and linen, it's an actual bohemian paradise.  For me I couldn't have loved anything more, I'm not really into polished marble floors and all that jazz that you get in some big swanky hotels, I would much rather have this laid back luxe feel any day.  The bed looks basic but I couldn't fault it for comfort, the air-con system was just right for the evening and during the day each unit is designed with very clever architecture so that you don't need the air-con on.  There was ample closet space, and remember guys I took about 50 outfits with me so for any normal packers it will be more than enough and there was a good amount of hangers, I'd say about 14 in total which is far more than I've ever had in a hotel before.  You'll find two linen robes for your use which you guys went crazy for on my Insta Stories, and you can buy them in the gorgeous shop by reception.  The bathroom was beautiful, again all concrete with matte black fixtures, and the shower almost blasted me into the floor so if you're a fan of a power shower then this will suit you down to the ground.  There's also a separate closed off toilet so that you can both use the bathroom at the same time, perfectly thought out.  The bathroom products are by Danish brand Meraki and they have a very Aesop vibe to them, I honestly wouldn't bother bringing any shampoo, conditioner, lotion or body wash because you'll probably leave with some Meraki products (also sold in the shop).  Other useful in-room items include a voltage adaptor, hairdryer, iron and ironing board, radio, safe, coffee machine, kettle and fridge, non-stocked but useful for ordering some beers, water and diet cokes as we did.
Room service is available from 7am-11pm, and drinks can be served up until 12pm.  There is a surcharge of 6eur per order so what we did was order some beers, diet cokes and water on the first day and kept them in the fridge so we would only incur one charge for drinks as we did spend a lot of time in our suite and didn't want to be constantly walking to the bar for drinks.  I also ordered the club sandwich for lunch and a smoothie from the juice bar and it was very quick to arrive along with being bloody delicious.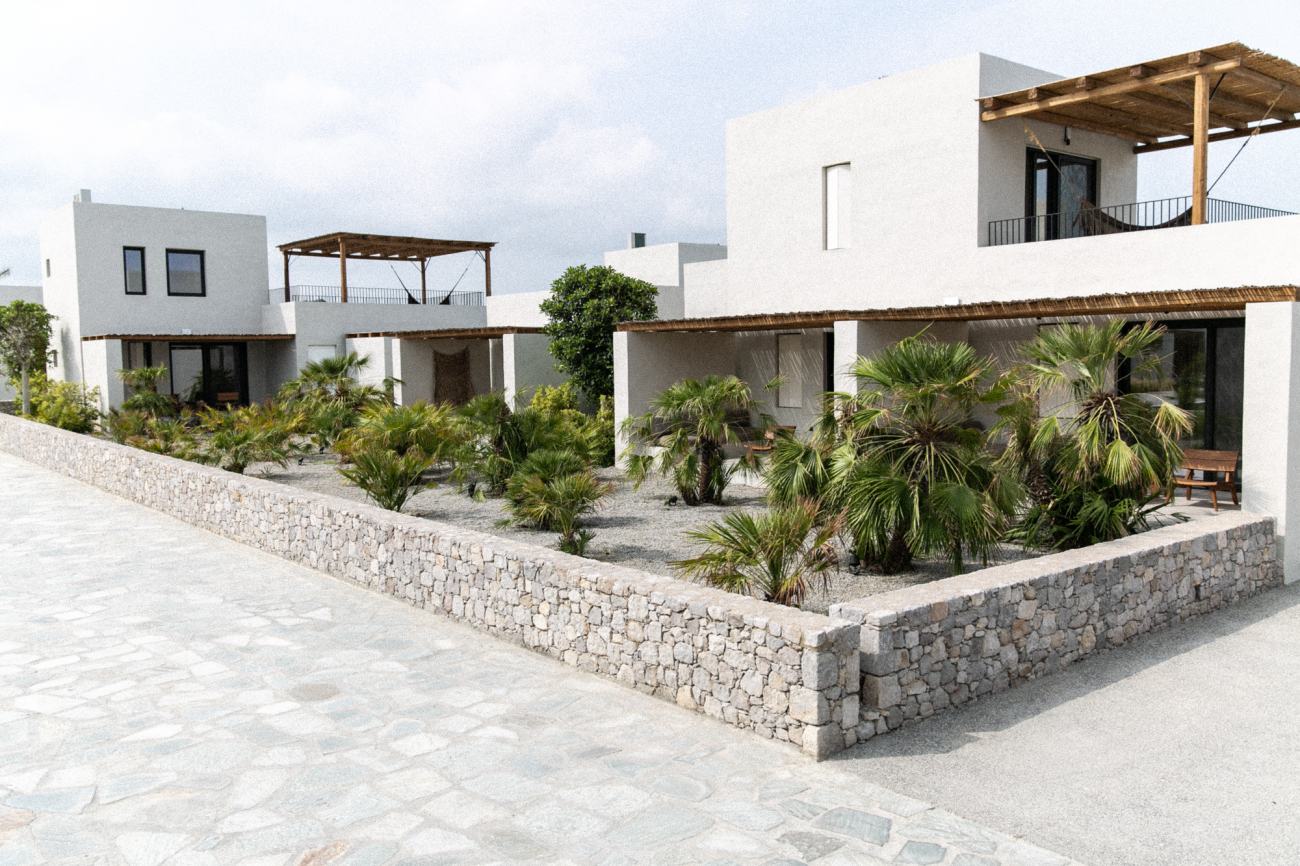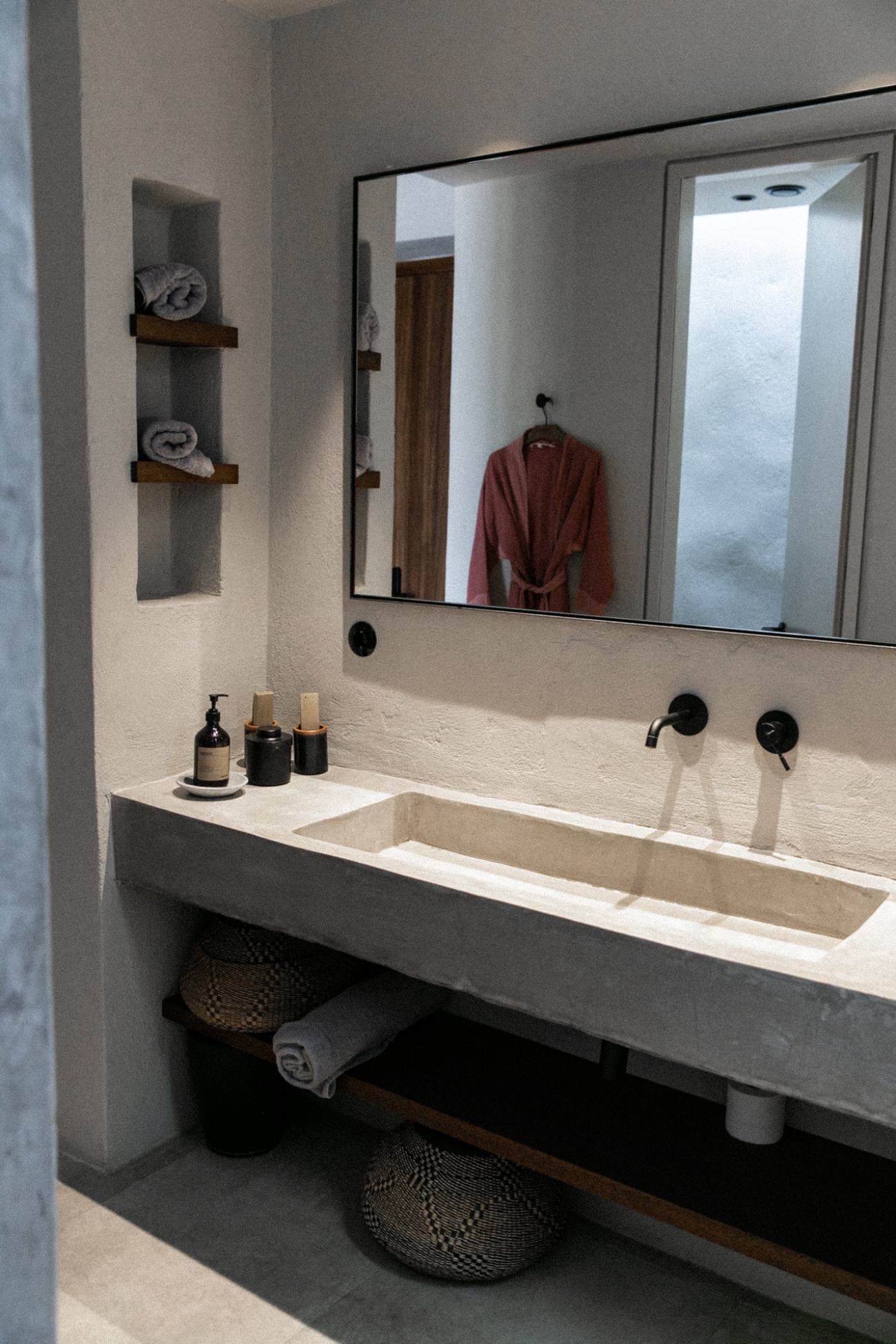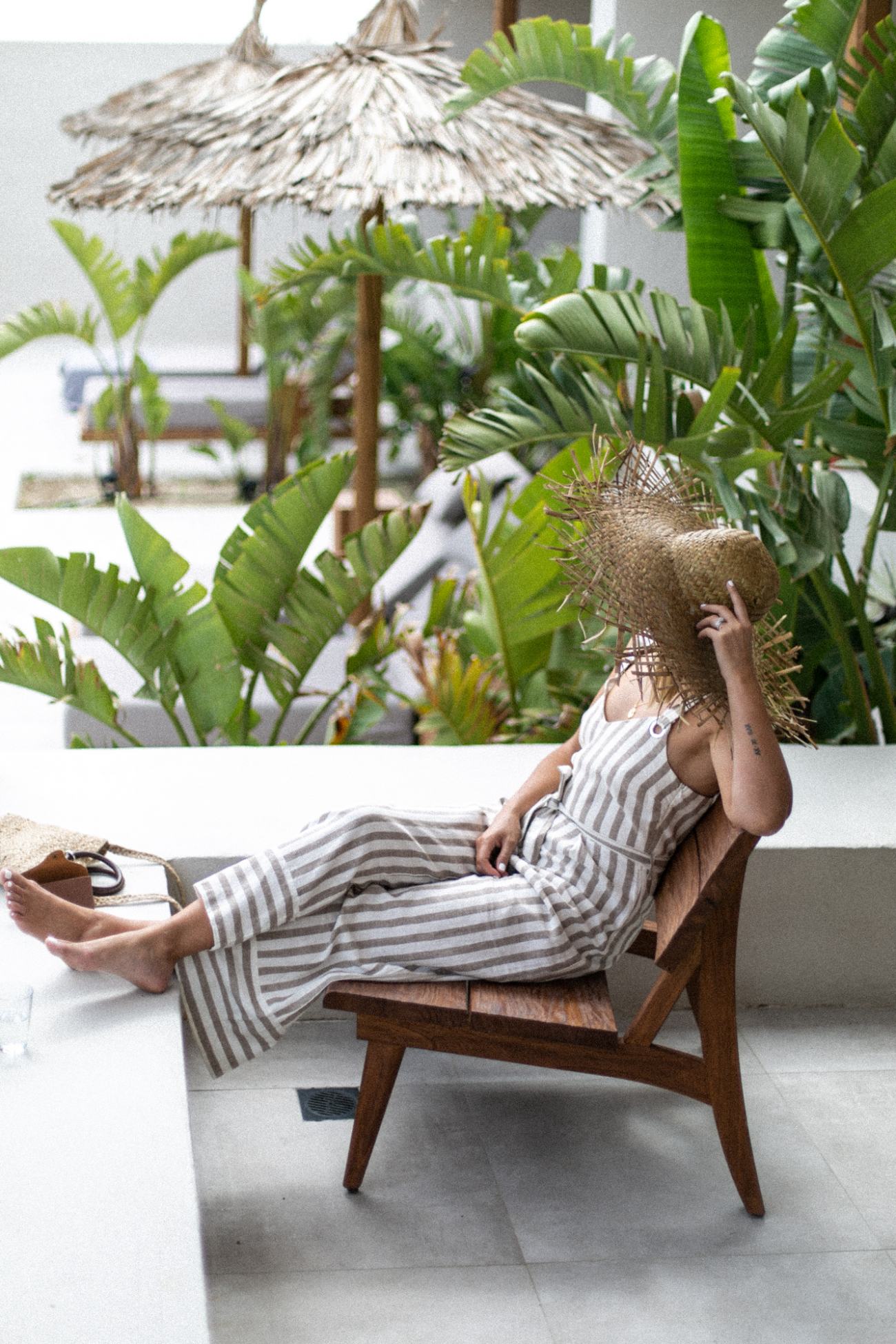 If you guys have any questions for me about Casa Cook Kos then please do leave them in the comments below and I'll get back to you ASAP
AND
Check back soon for my iPhone photo diary from our trip, lots more pictures to come!
Shop the Post