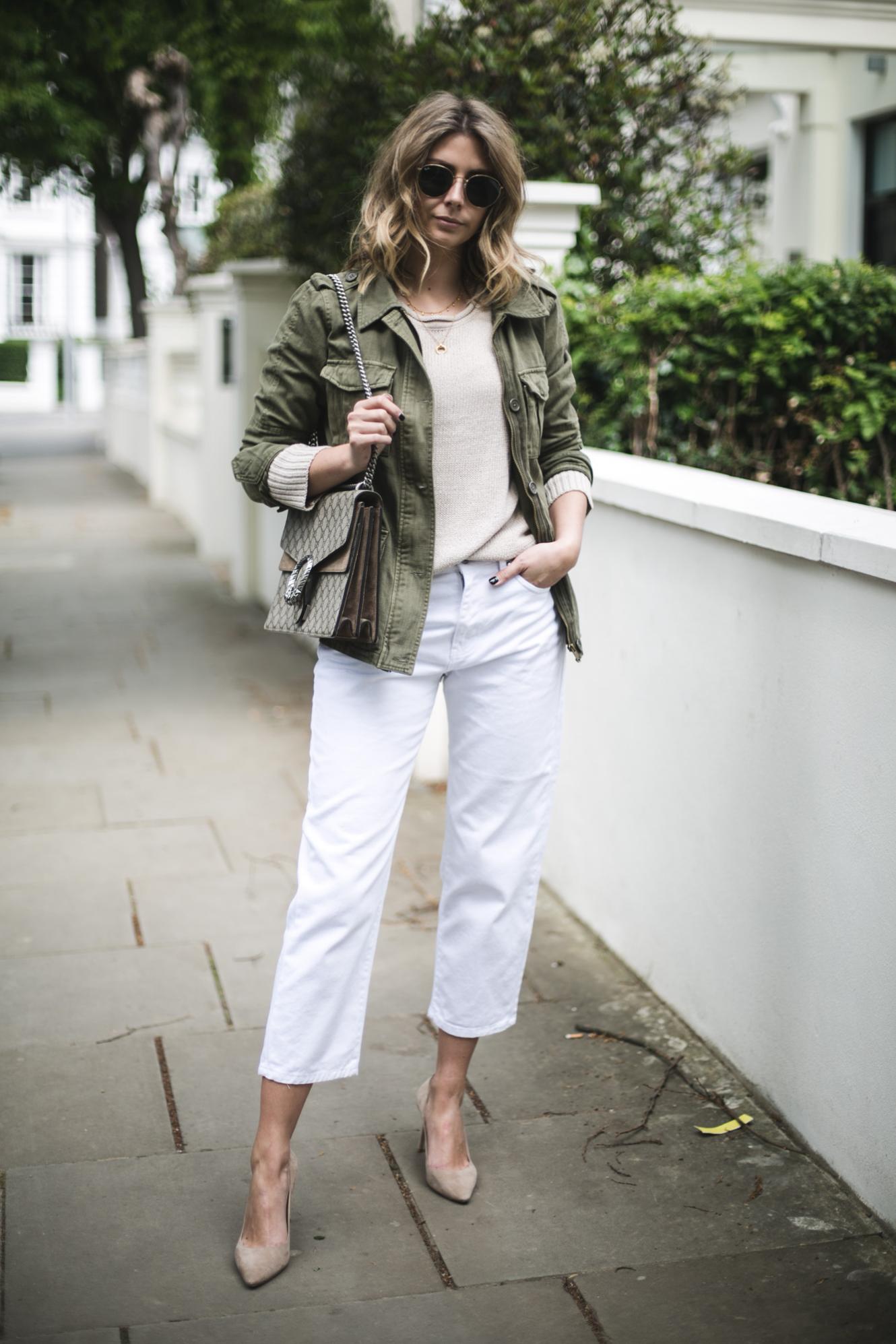 Organic relationships with brands are very, very important to me.  What I mean by that is, in this world of Blogging and Influencers sometimes you might be hoodwinked into thinking someone genuinely shops with a brand because of a piece of (sponsored) content they have created, on their Blog, Instagram or YouTube.  I think most content creators are honest when it comes sponsored content and use the correct disclaimers and/or #'s (#ad #spon #sp etc) but for me it's not just about being honest but about being genuine.  Don't get me wrong, in my early days I was definitely guilty of taking the occasional #sp to pay the bills and if I'm being completely honest, I didn't really know what I was doing back then.  Now I'm older, wiser and more seasoned at this 'game' my number one priority is my integrity.  I don't want you all to think that I'm brandishing other Bloggers and Influencers with a negative label, lots of Bloggers work in different ways, I'm simply saying that my aim for my blog and my content is and will always be organic.  This is after all how EJSTYLE started.  
Back in 2008 in my very first apartment, I would balance a cushion on a chair in front of my compact digital camera, self timer set I would leg it into position and throw the chair and cushion to one side.  It would often take about 20 runs at this before I even got one shot that was in focus, the cushion was my method of achieving the focus point, it wasn't the best method but it's the only one I had.  Every single day there would be a shot of me against the same magnolia (*shudders*) wall, with a plug socket (ahhhh memories), in whatever I was wearing that day, it really was an 'outfit of the day'.  Instagram didn't exist back then so the only creative outlet I had was this blog, my baby.  It was a labour of love, taking these outfit shots every day and posting them on my site, along with blog posts about where I shopped, pieces that I wanted to shout about, styling tips etc etc.  All of this with absolutely zero revenue gain.  There were no affiliates for Bloggers, and certainly no sponsored content so all of this was purely for my own enjoyment.  I've said it once and I'll say it again; if someone had said to me back then where I would be now and how Blogging would evolve, I wouldn't have believed them.
I always think back to those days when a brand approaches me now, with a chunk of money to throw my way or some amazing press trip, all for an Instagram post or two and/or some blog content.  Because who is this brand and what are they asking me to post?  I ask myself two very simple questions with each sponsored content proposal that I get; 'Do I shop with this brand/buy this product and/or would I spend my money on it?'.  If the answer is 'no' to both of these then the answer I give to the brand is also a 'no', albeit a very polite and well worded 'no'.  Some of you guys have been with me from the start and I know that my opinion on a brand and my recommendations mean a great deal to so many of you, and for this reason along with my own integrity that's why I work like this.  Saying 'no' is one of the hardest but also the most rewarding things you can do as a Blogger/Influencer.  It's also down to what content I can create around a product, so for example let's say a brand approaches me with a household cleaning product, like bleach.  I use a lot of bleach in my house with five dogs running around so is it something I already buy? Yes about 10 bottles a week, but what content can I create around bleach that you guys would actually want to read?  There's creative license but I've never blogged about cleaning products before and I'm not about to start now, it's just not relevant.  Relevance is key.
These days it's becoming increasingly easy not to spend your own money as a Blogger/Influencer because so many brands want to throw free stuff your way.  Clothes, beauty products, tech equipment, homewares, hotel stays, flights, the list goes on.  Please don't think that I'm complaining because obviously this is a great perk of the job but I do like to spend my own money on things in order to maintain a sense of normality and also to put my theory (above) into practise.  Trying new products or new brands is often one of those occasions where I like to spend my money.  Let me use Dr. Denim as an example here.  I bought a pair of Dr. Denim jeans from ASOS about a month ago now, I'd never heard of the brand before but I loved the style.  They were very reasonably priced so I thought I'd buy them, rather than hunting out a PR contact and asking for them for free.  They arrived, I tried them on and pretty much haven't taken them off since.  Yes, you know the ones of which I speak, I bet you guys are bored to death of those bloody jeans now but for me that was the best £50 I ever spent on a pair of jeans.  So naturally I wanted to shout about these jeans, I posted them in so many outfits (and will continue to do so) on the blog and of course on Instagram.  The folks over at Dr. Denim saw my content and got in touch with me because they loved the content I'd been creating and of course they loved that I love their jeans.  They asked me if I'd like to try any of their other styles and of course I said 'yes', so a week later a package arrives with some of their other styles for me to try (one pair as seen in today's outfit).  This is an example of an organic relationship and in my eyes these are the best relationships to have.  I'm not saying this happens with every single brand that you hear me talking about.  There are often brands who I've never bought from before, who approach me and offer me products.  Again I have the same process here; I look at their site to see if I like their products, I read the 'about us' page to see what they're all about, I check out their Instagram as that's often a good indicator (not the following) of what vibe a brand has, and then I ask myself that question.  'Would I spend my money on this product/brand?'.  If it's a 'yes' then of course I'll take them up on their offer of a few freebies, in fact more often than not I also end up placing my own order for some additional pieces or it ends up being the start of a new brand love affair.  My point is that I don't want to be encouraging you guys to part with your hard earned money on something when I haven't done the same, how can I say it's worth the money if I haven't spent any?
What do you guys think? Are these organic relationships important to you or am I just proper old school 👵🏼?