So firstly I would like to introduce to you my new baby and the latest addition  to my handbag crew; The Piercing bag by JW Anderson.  I understand that this bag might not be to everyone's taste but you know what, I love it.  I've always been a lover of monochrome so this bag fits in perfectly with the not so exotic tones of my existing wardrobe.  I ordered the bag on Saturday and it had arrived by Tuesday, now that is great service.  Oh and that super speedy shipping is FREE….Thanks Luisaviaroma!
Right, now lets address these pom poms.  What do we think?  I was in two minds when I picked up these trousers in Zara last week, are they clown pants or are they just really cool?  I settled on really cool and when I arrived home with my new purchase I played around with a few different options in which to style them.  Originally I had styled them with a basic white shirt but the whole look was too I-have-a-proper-job-esque for me so I swapped it for this blue pinstripe shirt (Similar here) and tied it at the waist.  The blue breaks up the monochrome and the knotted waist keeps it not-so-formal.  Believe it or not it is actually Summer (pah!) and so I wanted to be able to wear sandals at some point so I took my new platform espadrilles out for a spin.
This outfit, minus the bag (duh) was under £80 and I hope I'm reinforcing my motto:
'It isn't about how much it costs, it's about how you wear it'.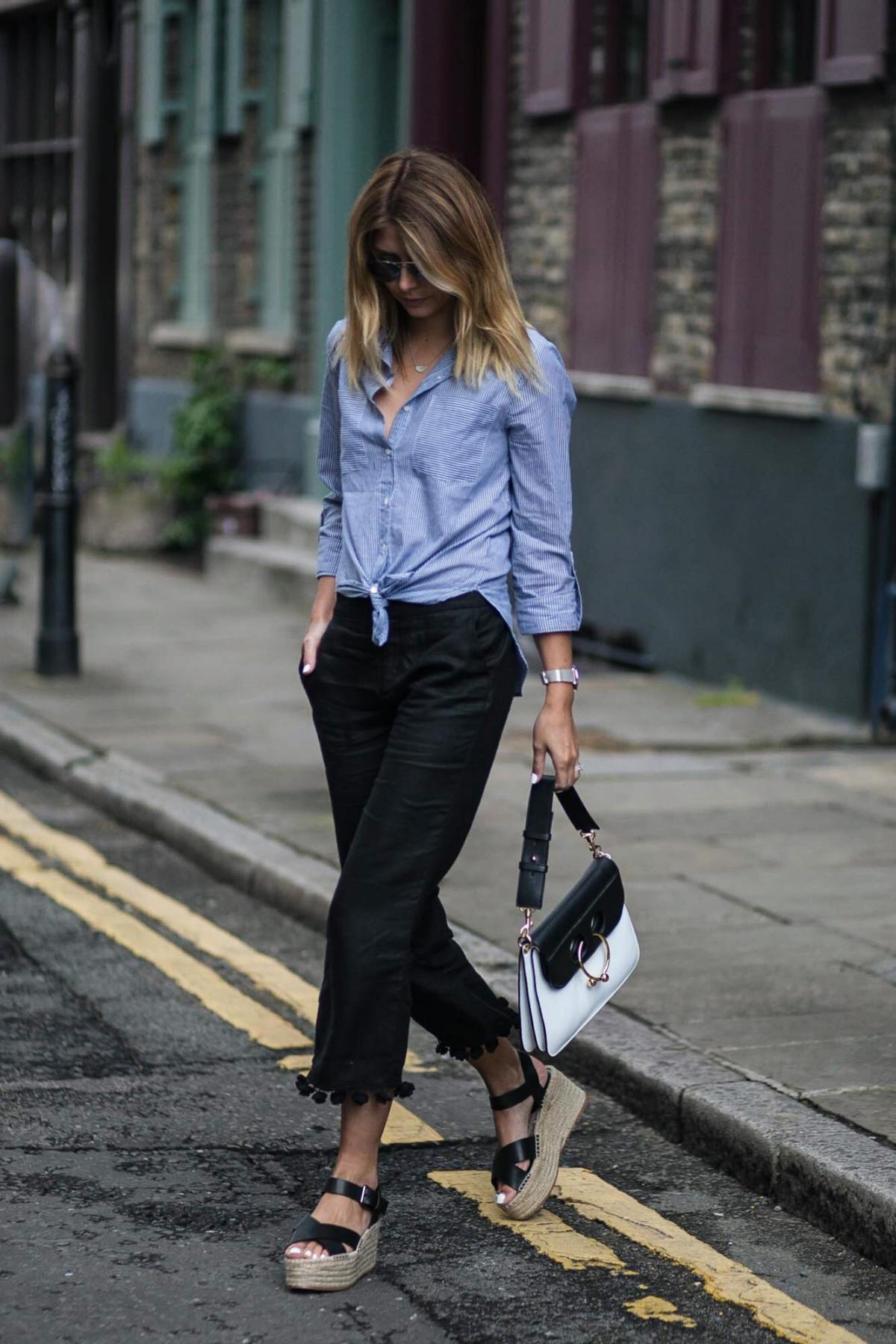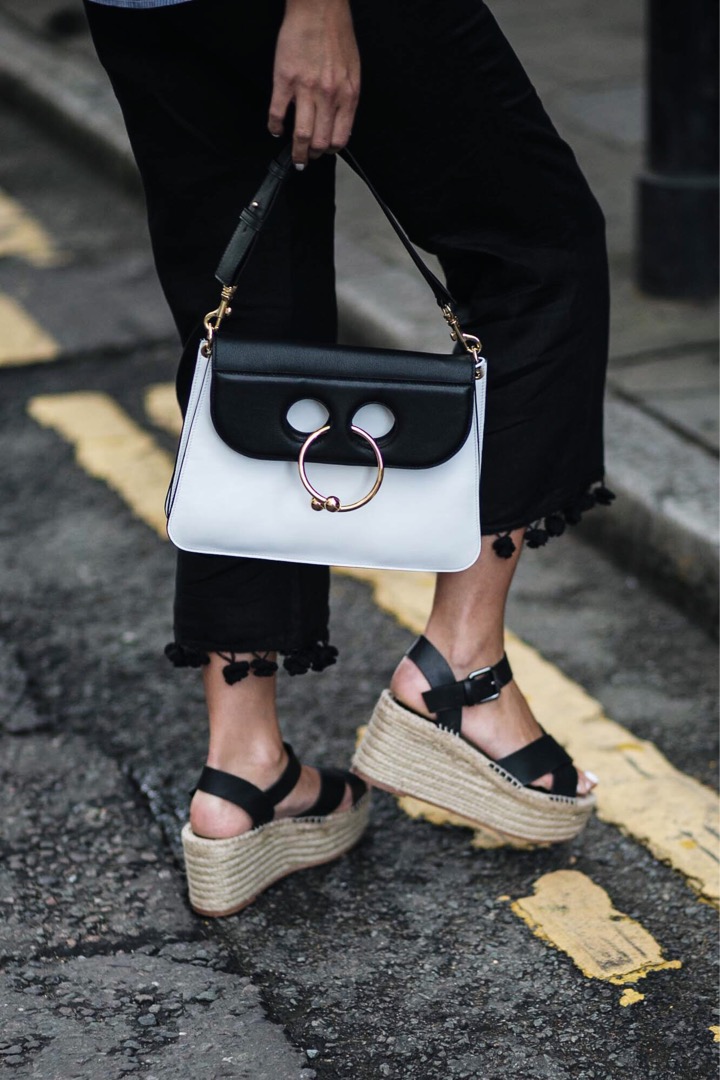 Outfit Details
Shirt – Primark
Bag – JW Anderson (Also available in Tan)
Shoes – Pull & Bear (Identical here)
Shop the Post