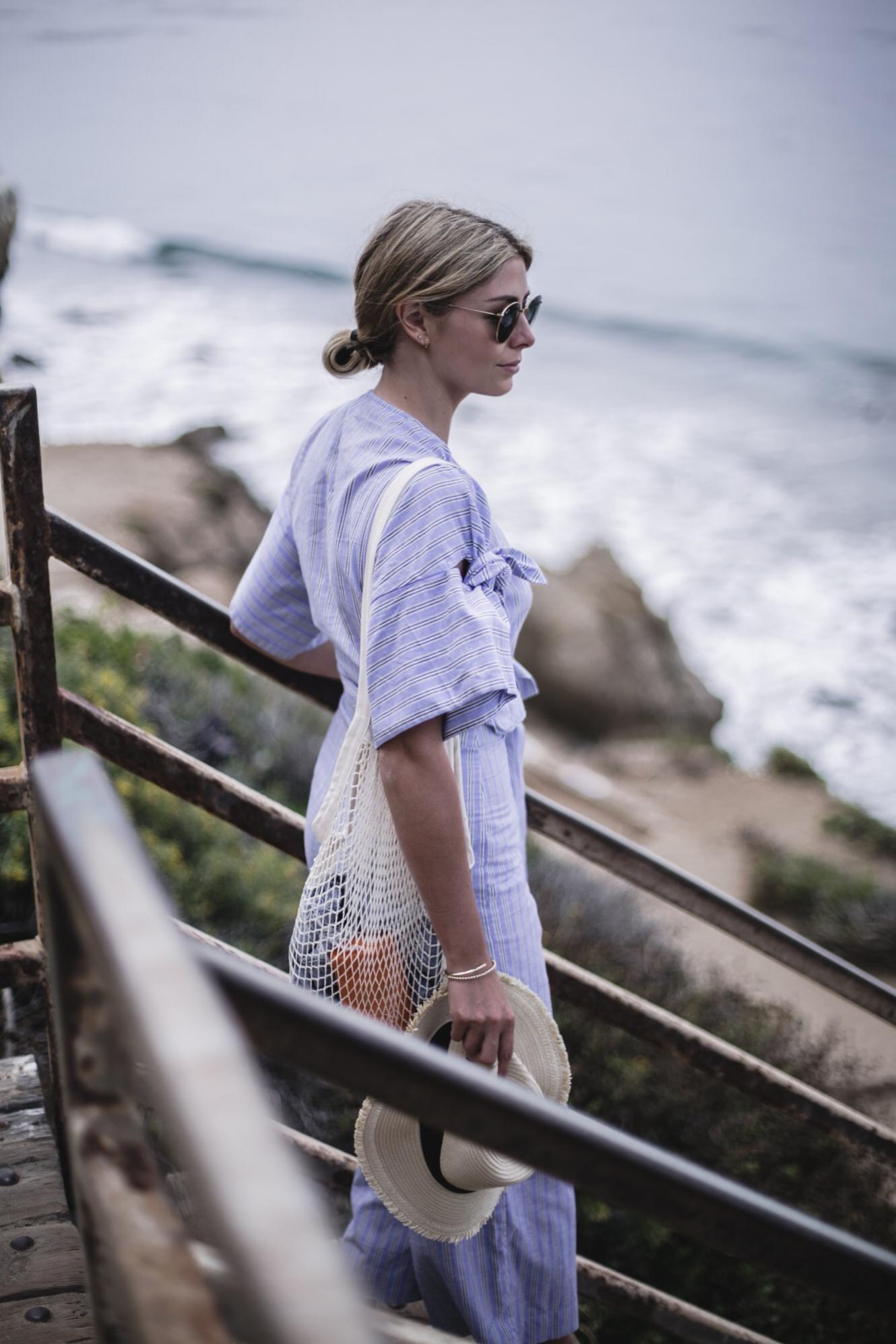 Right so as you guys know by now I've been in LA for the past week getting some much needed sun 🌞 I'm sure you all have a vacay or two planned for this Summer and today I'm putting forward my case for why ASOS is one of my go-to's for getting that holiday wardrobe spot on.  Aside from the purse friendly price tags ASOS have a huge range of products from both their own brand and from some of our high street and designer faves as well.  I have to say I'm a bit of a sucker when it comes to ASOS' own brand collections, by the end of what's meant to be my weekly 'browsing' sesh, I have a basket full and I find myself with credit card in hand pressing that 'Complete Order' button.
Today I've teamed up with ASOS to bring you 3 vacay looks which I have worn over the past week here in LA.  Starting off with this cute yellow tea dress which I have actually worn about 3 times already just because it's so darn comfortable and perfect for the LA heat.  We spent our Sunday in Malibu on the beach and I wore this blue stripe co-ord which sort of has a jumpsuit vibe about it.  The co-ord is actually a tall range exclusive and although I'm 5ft 9 (so pretty tall) the trousers actually come up pretty high and the top isn't as cropped as you'd think.  So if you're either the same height or shorter than me, you could get away with it being styled like this, with zero midriff on show if that's not your jam.  The last 'outfit' is something I wore around the pool one morning as we did some work.  I knew I wouldn't be swimming so I didn't don the entire gingham bikini, just the bottoms and this off white boho top.
Outfit 3 Details
Bag – Bought at a Farmers Market
Shop the Post

This post was created is collaboration with ASOS, affiliate links have been used.