Hey guys, firstly I need to apologise for not posting in over a month.  As you all know I went to Florida for a couple of weeks and when we got home we had so many YouTube videos to edit and new ones to start working on, not to mention a string of terrible British weather and the blog unfortunately suffered as a consequence.  But there is something, running along this topic that I wanted to discuss and share my own thoughts on in todays post...
Blogging.  It's where I started ten years ago and it's something which catapulted me to a position that I never imagined I would be in, but the question on my mind (and I think everyone else's) is 'Is it here to stay?'.  The world of blogging has changed dramatically over the last ten years, and I've been lucky enough to witness and experience these changes first hand.  It's turned into a career that I could never have forecast for myself and has opened a lot of doors, and a few cans of worms along the way (but more on that another time).  There's been good times, great times, bad times and plenty of lessons learnt; from friendships, to financial planning, photography, editing and enough legal jargon to shake a stick at.
There have been two huge game changes to the blogging world over the last ten years, Instagram and YouTube.  Both of these social platforms have helped me grow my business and connect with so many of you bloody fabulous people all around the world, and for that I love them.  But...are they the causing the death of blogs and how do we feel about that?  From what I can see of the world, people are getting lazy (myself included).  When it comes to content, Instagram is instant (not to mention addictive) and YouTube has now become an extension of TV.  It's become a battle; binge watching your favourite vloggers vs reading some epic blog post (as I have done here, ugh).  I myself could quite easily chose between those two (hint: binge watching all the way).  Let's also look at all the printed publications which have fallen victim to the digital era, could it be said that the written word is losing it's value?  Or is it just losing it's place in our busy, fast paced lives and this leads me to a question I've been pondering for a few weeks now...Is it time to give up blogging?
The pickle that I find myself in is that I have an emotional attachment to my blog.  It's been my 'baby' for a third of my life (holy shit, a third of my life!) and it was the starting point of everything that you now see.  On the flip side it's not what people want to see these days, my YouTube channel is growing, my Instagram is thriving.  In fact the most viewed pages on my blog are the 'Shop My Instagram' and 'Shop My Wardrobe' pages.  With the exception of a few popular blog posts it seems that you guys just want that fast content...and I'm actually ok with that, because I'm moving with the times as much as you guys are.  There's also the issue of time.  Putting together a blog post take time, a heck of a lot longer than an Instagram post.  In most cases from shooting the images, editing them, writing the post, to the finished product this can take anywhere from 8 hours.  This isn't me saying I want to take the easy route but it is me saying that I want whatever content I put out there to be worth it, for both myself and for you guys.  Imagine putting in all those hours and all that hard work and no one (ok a few thousand of you) comes to see it...gutting.
I'd love to know your insights on this; what do you like about blogs, what don't you like about them?  Are you a YouTube watcher or a Blog reader, or maybe both?  But before you all start to panic that I might be jacking in the blog, please don't.  Because for now I'm still going to be updating my little space on the internet super highway until this fuzzy area on the future of blogging becomes a little bit clearer.  Just bare with me because all this content creating takes time and sometimes I'm not the best at managing that time, but hey, I'm only human x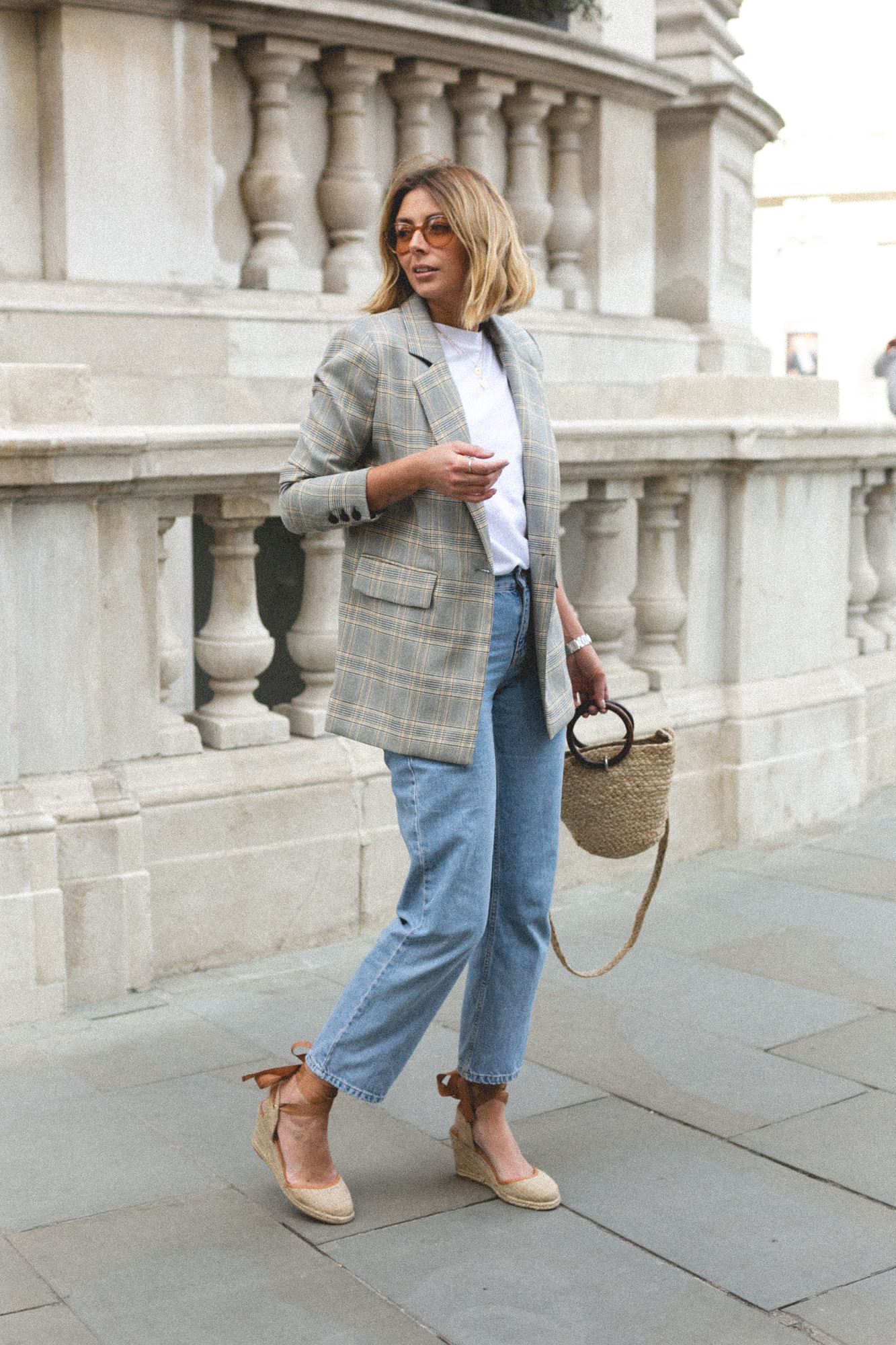 Outfit Details
Hoop Earrings - & Other Stories
Shoes - ASOS (Old, so similar here)
Shop the Post