It's no secret that I'm a checked blazers' no.1 fan and have been for years, so it thrills me greatly and sets my checked blazer tastebuds tingling to see so many options this year.  But it can be overwhelming deciding on the right one and also very time consuming hunting all over the internet to narrow down your choices.  So, as I rather enjoy spending hours online looking at blazers I thought I'd do the leg work for you and give you guys a breakdown of what I think are the best checked blazers to consider right now.  To make this extra-thorough I've written down the pros and cons to each blazer and of course my notes on the fabric to further help you make an informed decision on what blazer is best for you.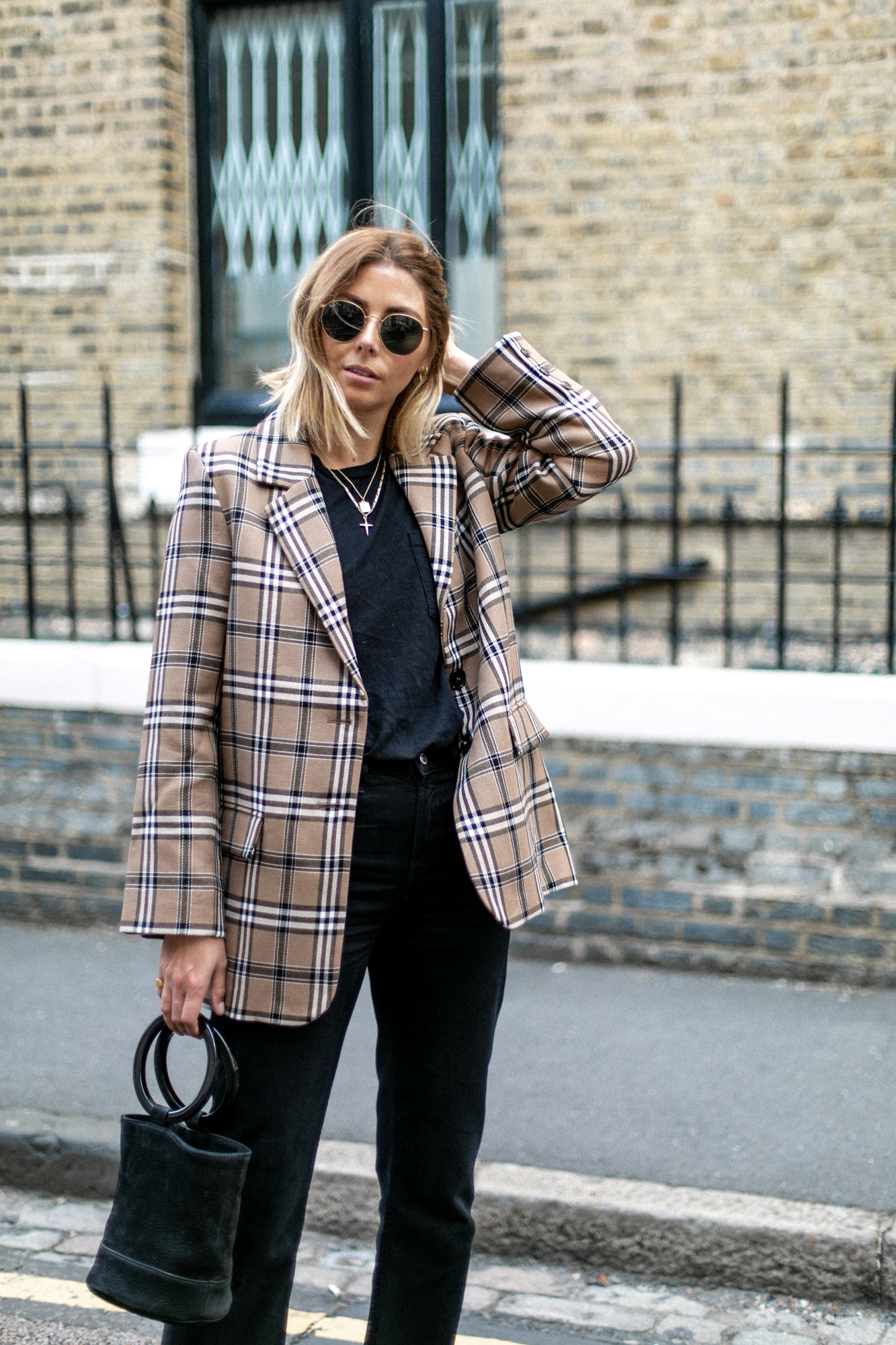 1. H&M - £69.99 (Only available online)
Pros: I loved this one so much I bought it myself.  The bold check fabric might remind you of the famous Burberry plaid, and it's not far off, it's a statement blazer and looks very high end.  It's a thicker fabric (fabric details below), almost bordering on coat fabric so it will certainly see you through some of the chillier days.
Cons: It's not hugely versatile.  It looks great with an all black outfit like I'm wearing here but it doesn't suit blue denim as well and paired with lighter colour trousers it also looks a bit, odd.  The oversized fit won't suit everyone, if you're petite this will drown you and if you have broad shoulders this will only draw attention to them.  The sleeves won't stay ruched up without using my hairband trick and rolled up they don't look as nice.
Fabric: Italian made fabric; 64% viscose, 20% wool, 12 % Polyester, 4% Polyamide. Lining 100% viscose.
Size notes: Very oversized! I'm wearing a size 8 (I'm a size 10) and it's still huge, which is the point of this blazer but what I'm saying is that you don't need to size up.  Size down by 1 size from your usual and you'll still get the oversized mannish look.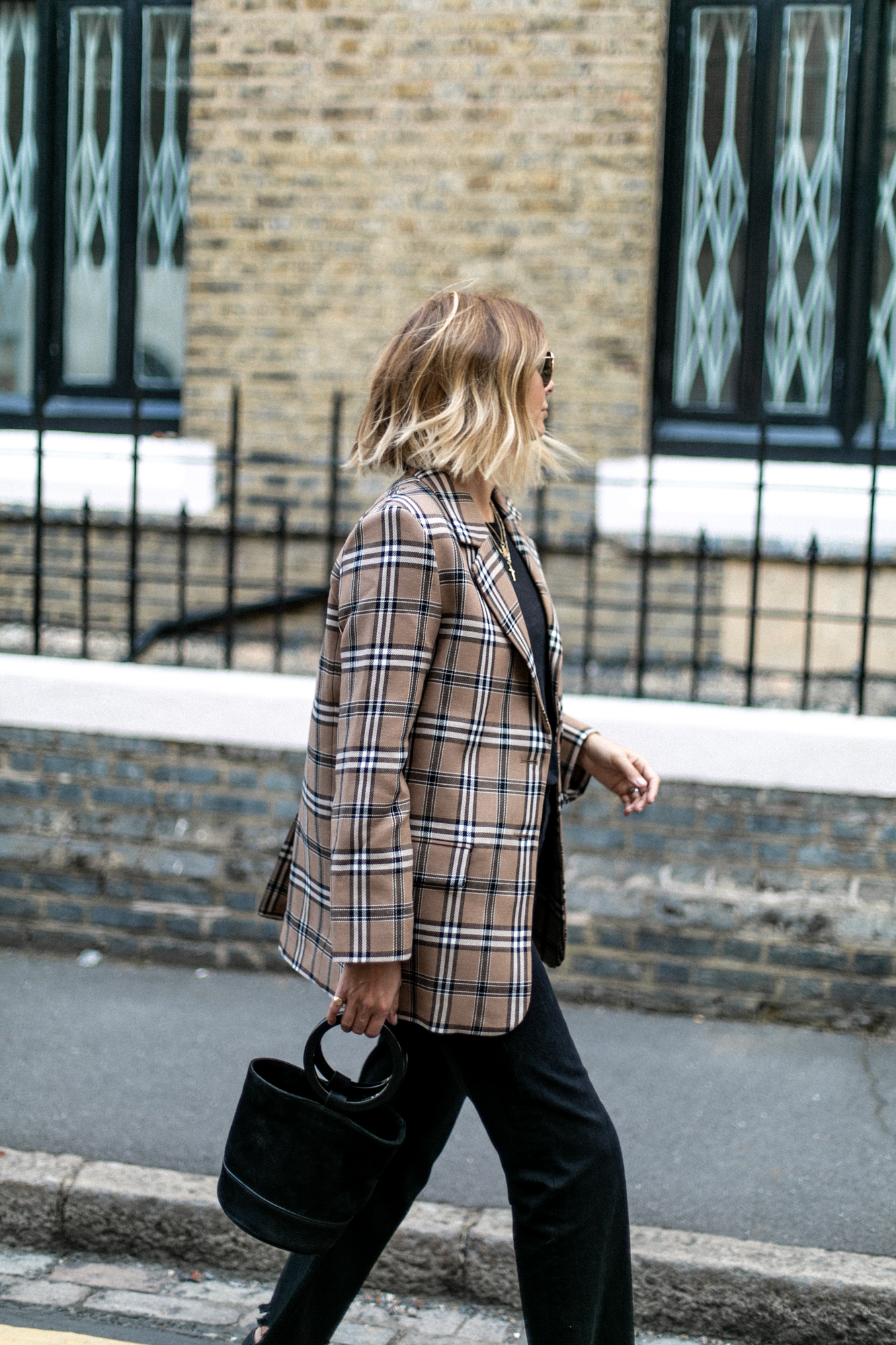 Outfit Details
Shop the Post