As you guys know by now my style is very basic and my mantra is all about finding those wardrobe staples which can be used in almost every outfit you wear.  I love high street, always have, always will, but when it comes to those core pieces I like to invest in quality.  I spent a full day in Bicester Village to hunt out my Autumn essentials and let me tell you, I freakin' aced it.  I head to Bicester countless times a year, for us it's just around the M25, about an hour and a half journey or if you're travelling from central London (Marylebone) it's only a 45min train journey which goes directly to Bicester itself, so no fuss at all.  I have a habit of finding the most incredible pieces at Bicester, and I'm not the only one, there are others who's stories of finding Celine Trios and Gucci Loafers spur me to visit again and again.  
Today's post is all about the 5 wardrobe staples that I can't live without throughout the Autumn season...and I found them all at Bicester Village.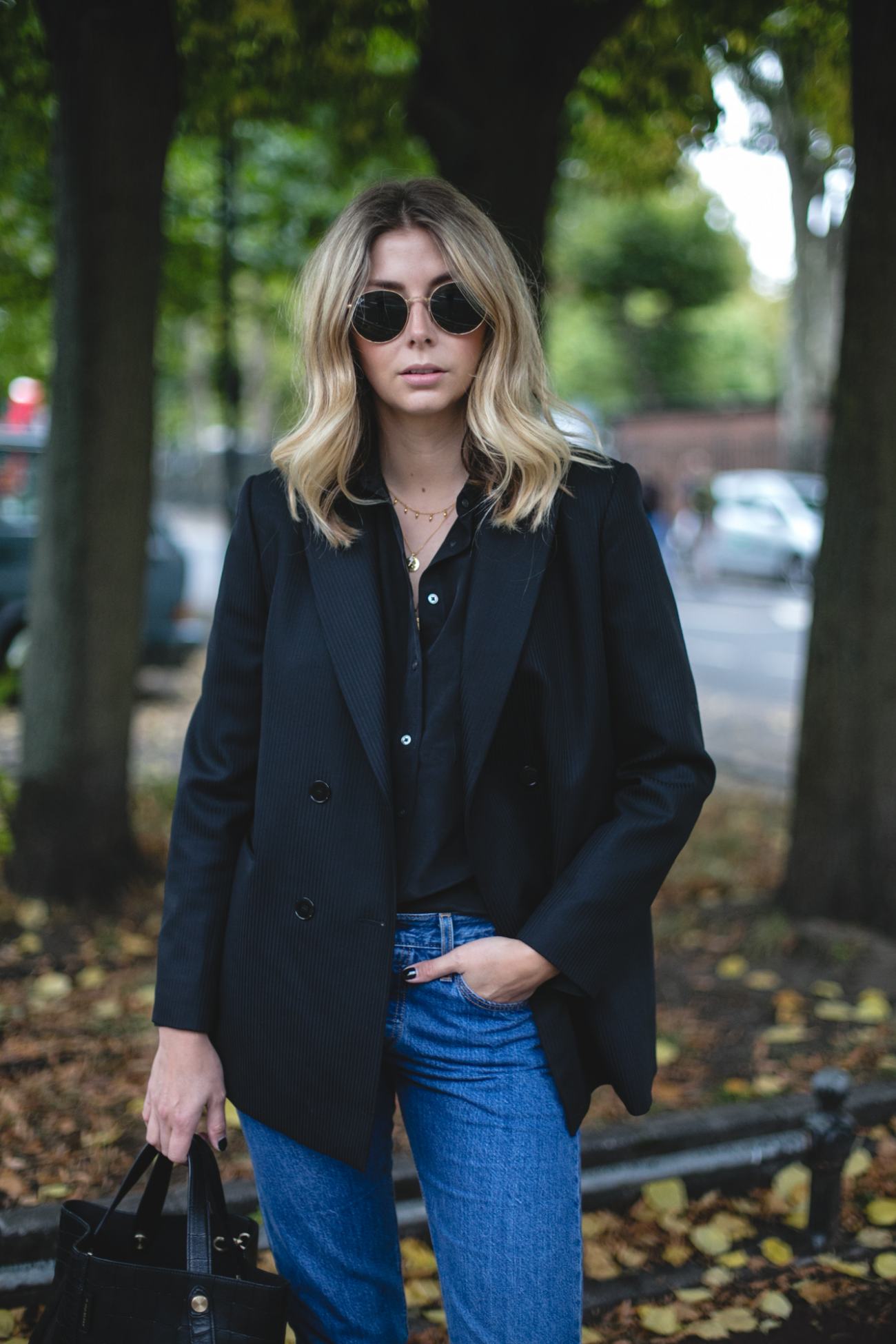 1. THE BLAZER THAT WILL 'MAKE' YOUR WARDROBE
I think it's safe to assume that you all know I have a slight blazer addiction but it's completely warranted because a blazer is the easiest piece of clothing to style in my opinion, in fact, it often 'makes' an outfit.  I picked up this double breasted black blazer from Sandro at Bicester Village. Sandro is an absolute godsend when it comes to blazers, there's nothing I don't like about a Sandro blazer; the cut, the fabrics, the quality, they all get a massive thumbs up from me.  Being a French brand I'm naturally drawn to Sandro and they lure me in with their window display of chunky knits and coats tailored to chic perfection, however at full price this brand can be slightly crippling on the bank balance so I'm pretty thankful they have a store at Bicester Village where I can get a killer blazer for under £200.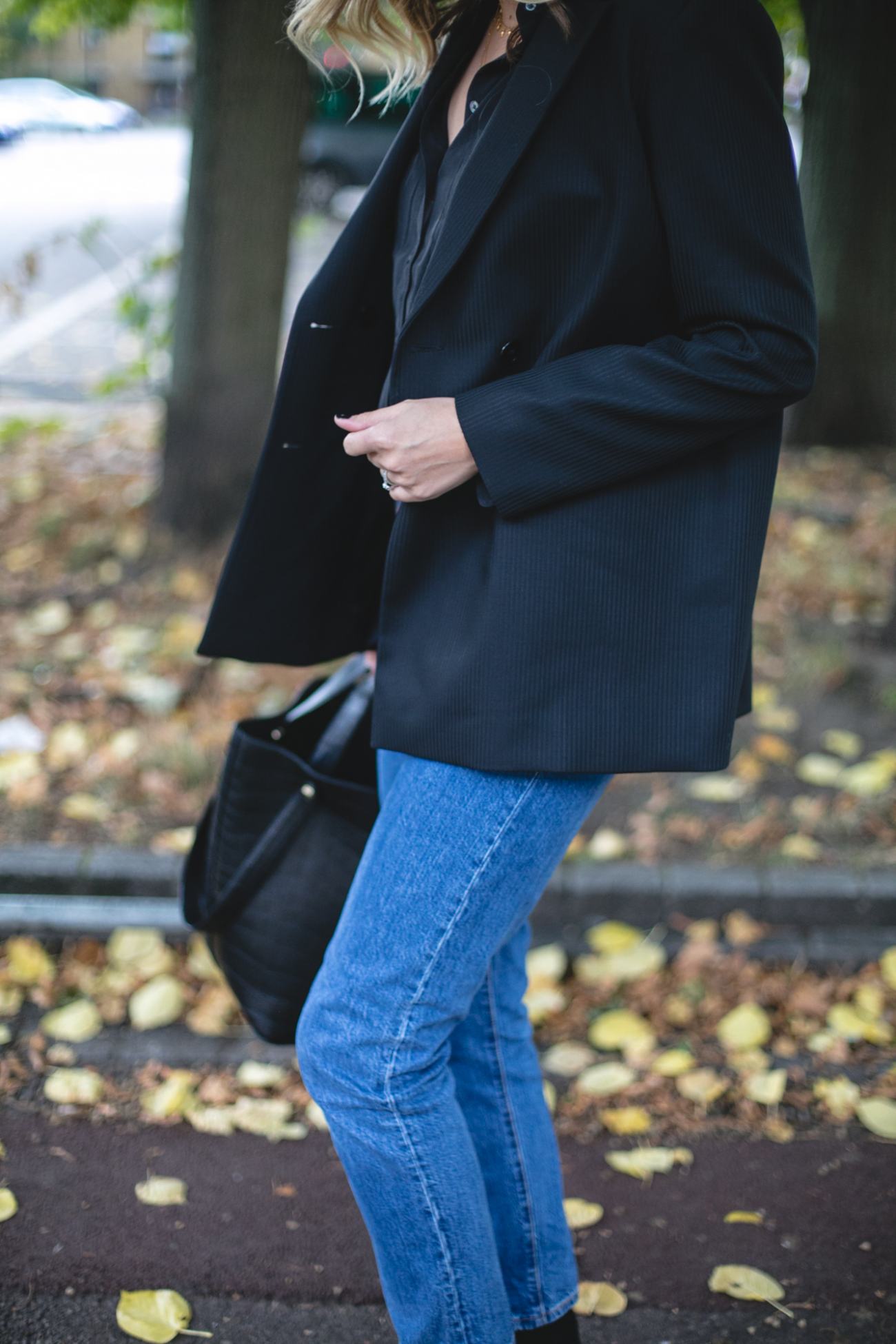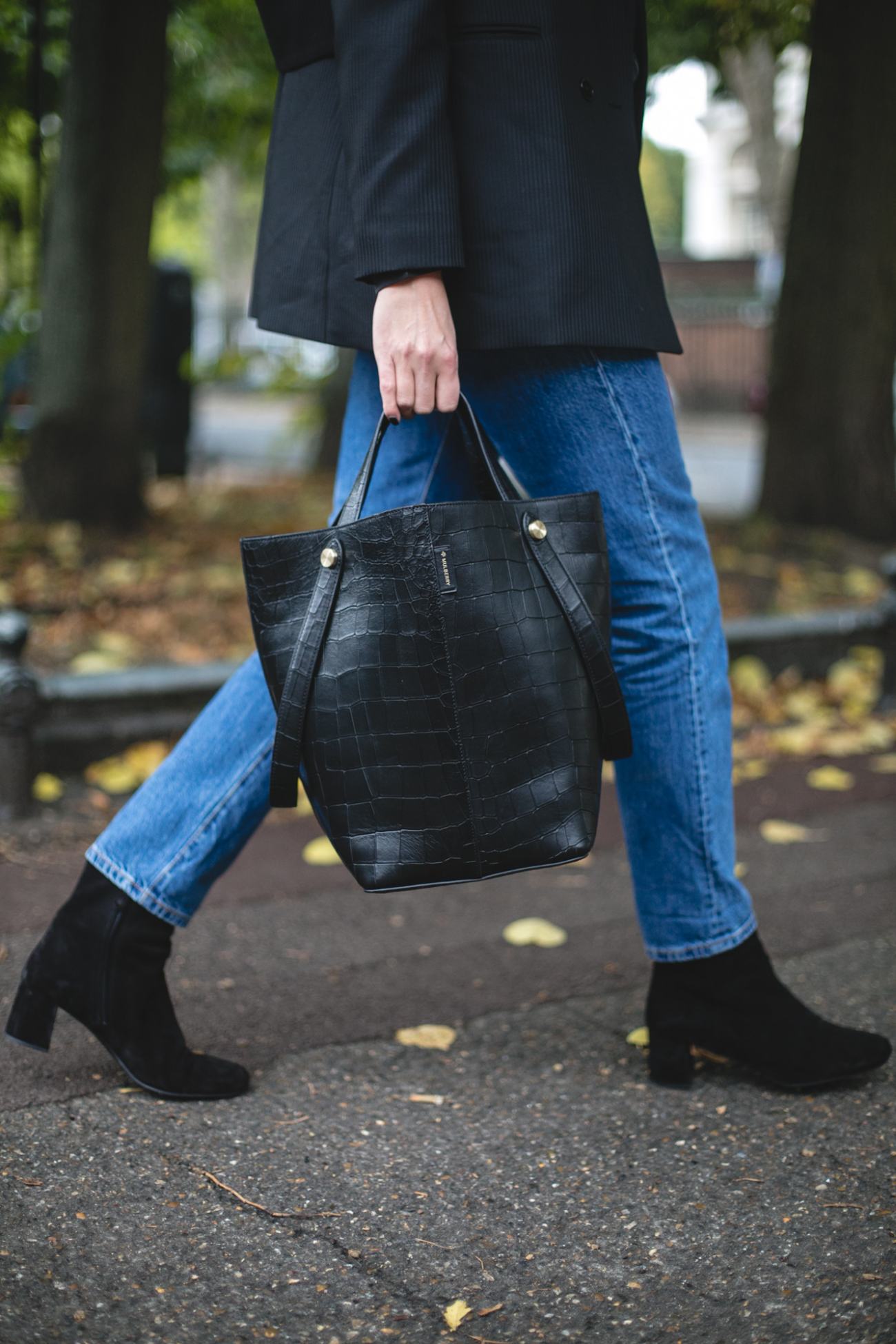 2. THE BAG THAT WILL HOLD YOUR LIFE
Us women are complicated folk and we each have a number of things which we must carry around with us at all times.  The contents of a woman's handbag is often...her life.  There are of course those days when I carry a smaller bag but a giant 'stuff your entire life in there' bag is definitely a wardrobe staple I couldn't live without.  I had been eyeing up this large 'Kite' tote bag from Mulberry since a previous Bicester shopping trip and I went with determination in my eyes in search of it, hoping and praying that they would still have them in stock. This is one of those triumphant shopping stories that you feel compelled to tell people about, because the bag was still in stock, and not only was it still stock but it had a further markdown.  Pardon the pun but 'bagging' myself a Mulberry handbag for less than £400 is one of my finest accomplishments in life.
3. THE SEXY SILK SHIRT
Why a silk shirt over a cotton shirt? Because it has that sexy edge to it and worn buttoned with a peek of a lace bra underneath it's one of my go-to pieces to zhuzz up an outfit.  This piece is my wild card of the bunch because even I couldn't believe where I picked this up from.  Imagine the look of pure 'I've found the golden ticket' joy on my face when I'm browsing the Levis store for my favourite denims and I come across a 100% pure silk shirt. YES LEVI'S!  Who knew?!  I went to Bicester knowing that this was one of the pieces I wanted to find and in my head I was convinced that Maje, Sandro or Saint Laurent would have me covered but it was in fact Levi's that came up with the goods.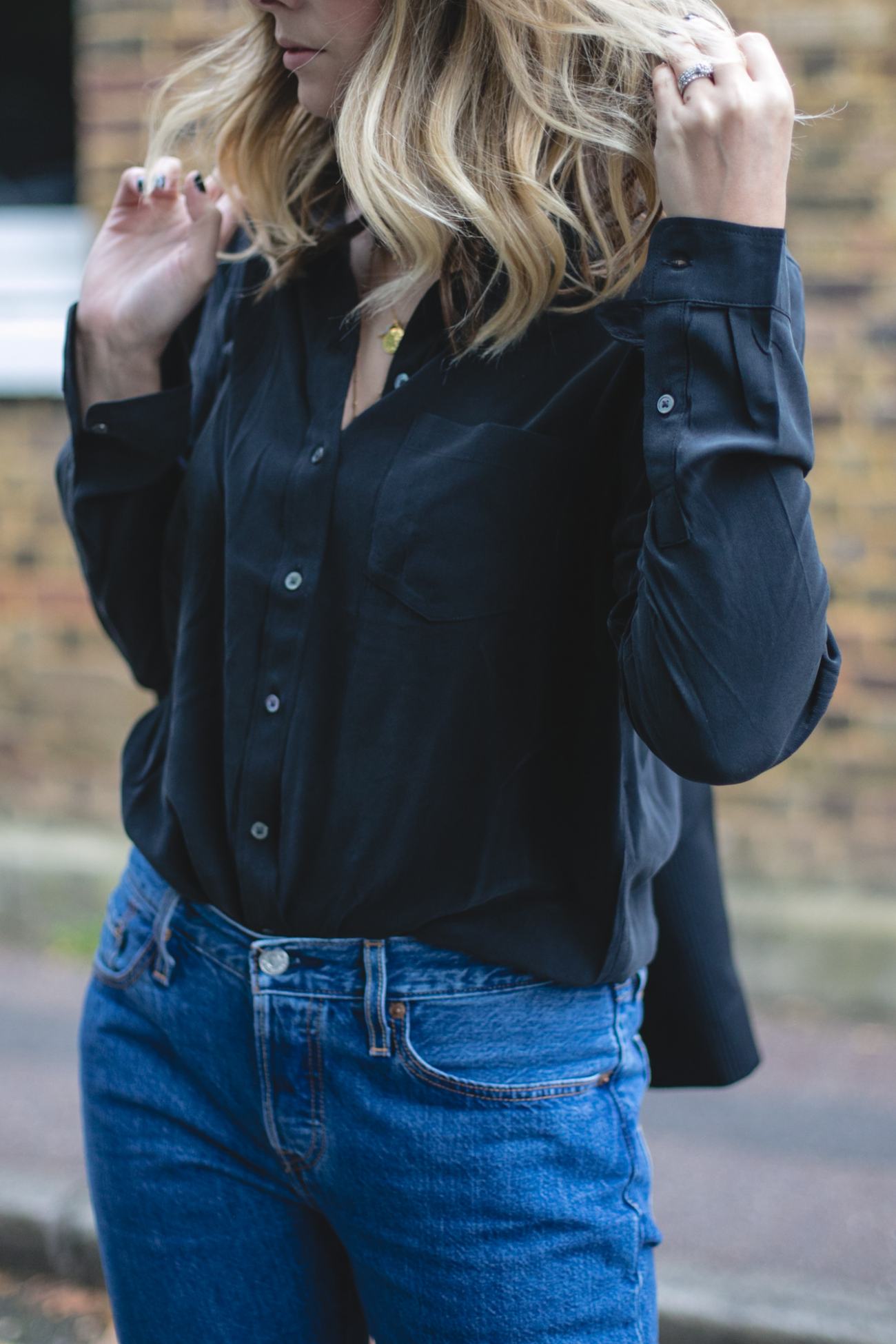 4. THE ONLY JEANS YOU'LL EVER NEED
A good fitting pair of jeans is worth more than any piece of clothing I could name.  If you've to yet find that perfect pair then I'm going to give you gentle nudge in the right direction...Levis.  The 501 is a classic pair of jeans but with times changing they've been re-mastered, enter the 501 CT.  There are currently 8 pairs of 501 CT jeans residing in my wardrobe so I can certainly vouch for their awesomeness.  And if I there was a desert island situation then of course, a 501 CT would be stranded with me.  The good news is that Levis are reasonably priced to start off with, but get into the Bicester store and you can double your denim takeaway.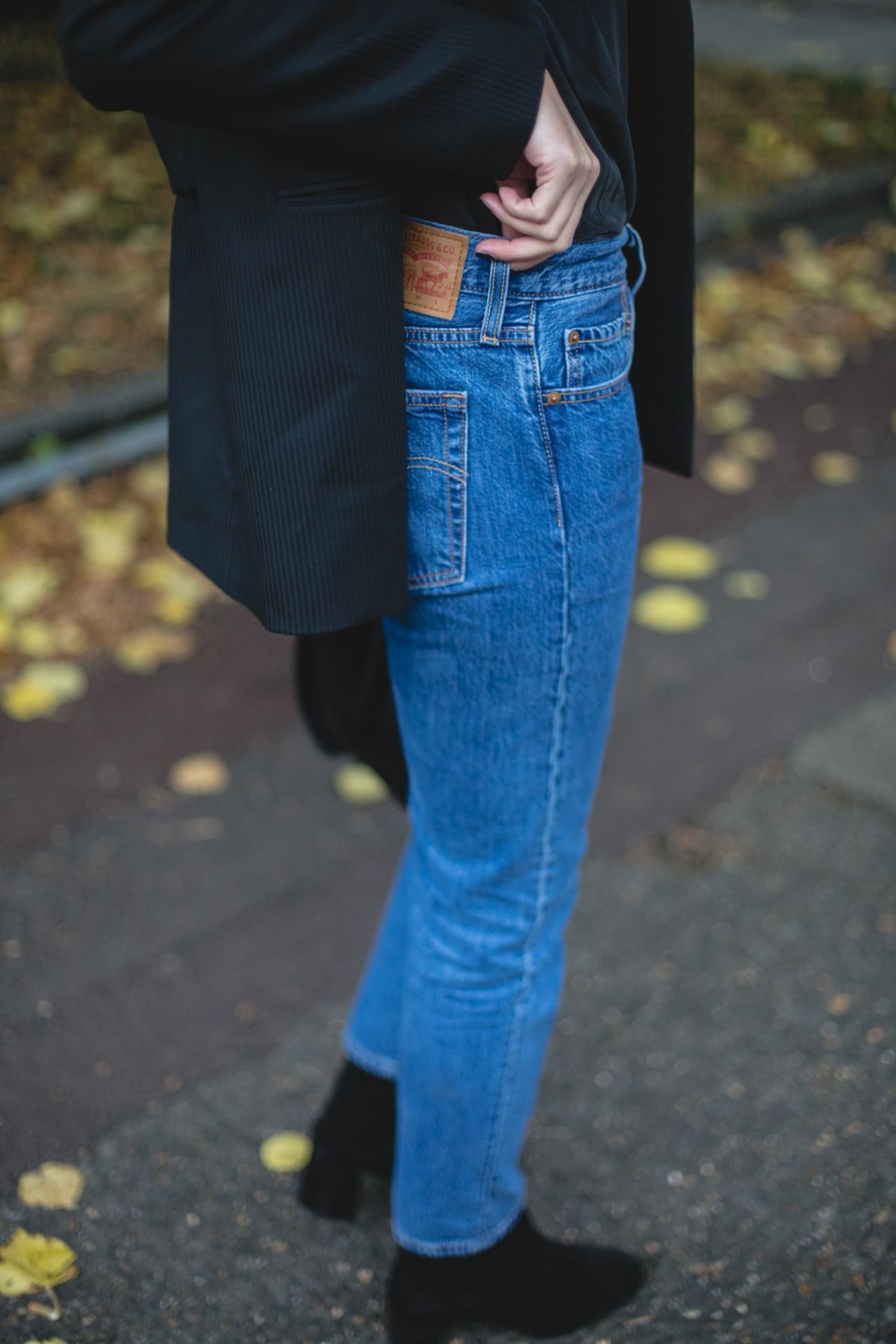 5. THE CLASSIC, WEARABLE ANKLE BOOT
If anyone has ever thought that Bicester might not be the place to find classics then you are wrong.  I'm going to be very blunt about it because it very much IS the place to find core, classic pieces for your wardrobe and these black ankle boots from Prada are my case in point.  Have you ever seen a more perfect looking boot in your life? Depending on your personal style I would always advise black is the best colour for an all-rounder pair of boots like these.  Not only are they suitable for Autumn/Winter but I will quite happy keep these boots as a permanent fixture in my wardrobe all year round.  Footwear is always worth investing in and despite having a 'shoe wall' my collection of shoes/boots is now a 5th of what it used to be and focuses very much on timeless and wearable styles.  But if I had to choose just 1 pair then that honour would go to the black ankle boot for it's versatility and it's effortless style.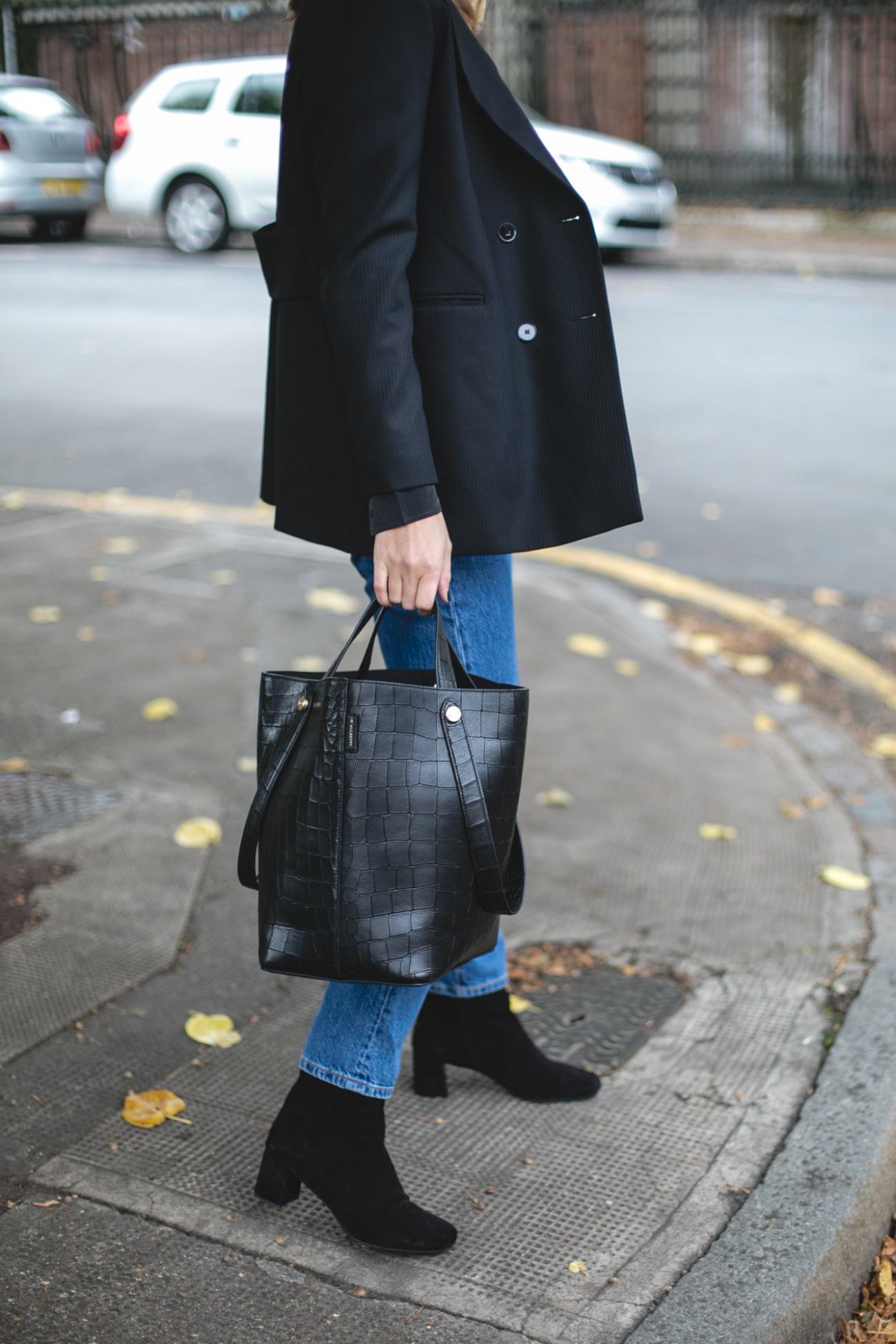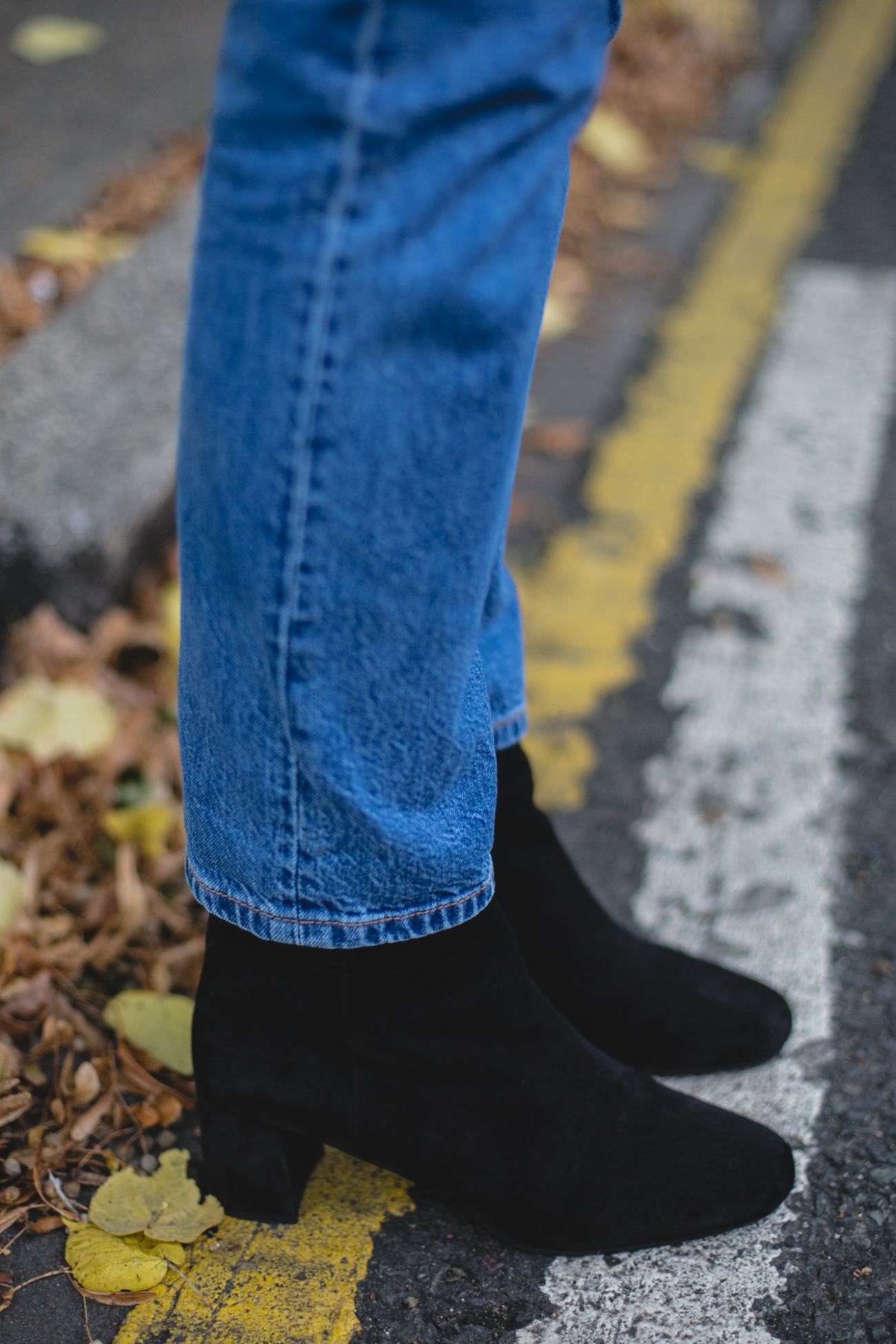 If you want to see more about why I chose these pieces then you might enjoy this vlog...
This post was created in collaboration with Bicester Village and the items featured were purchased using a gifted gift card.  All views, opinions and imagery are my own.