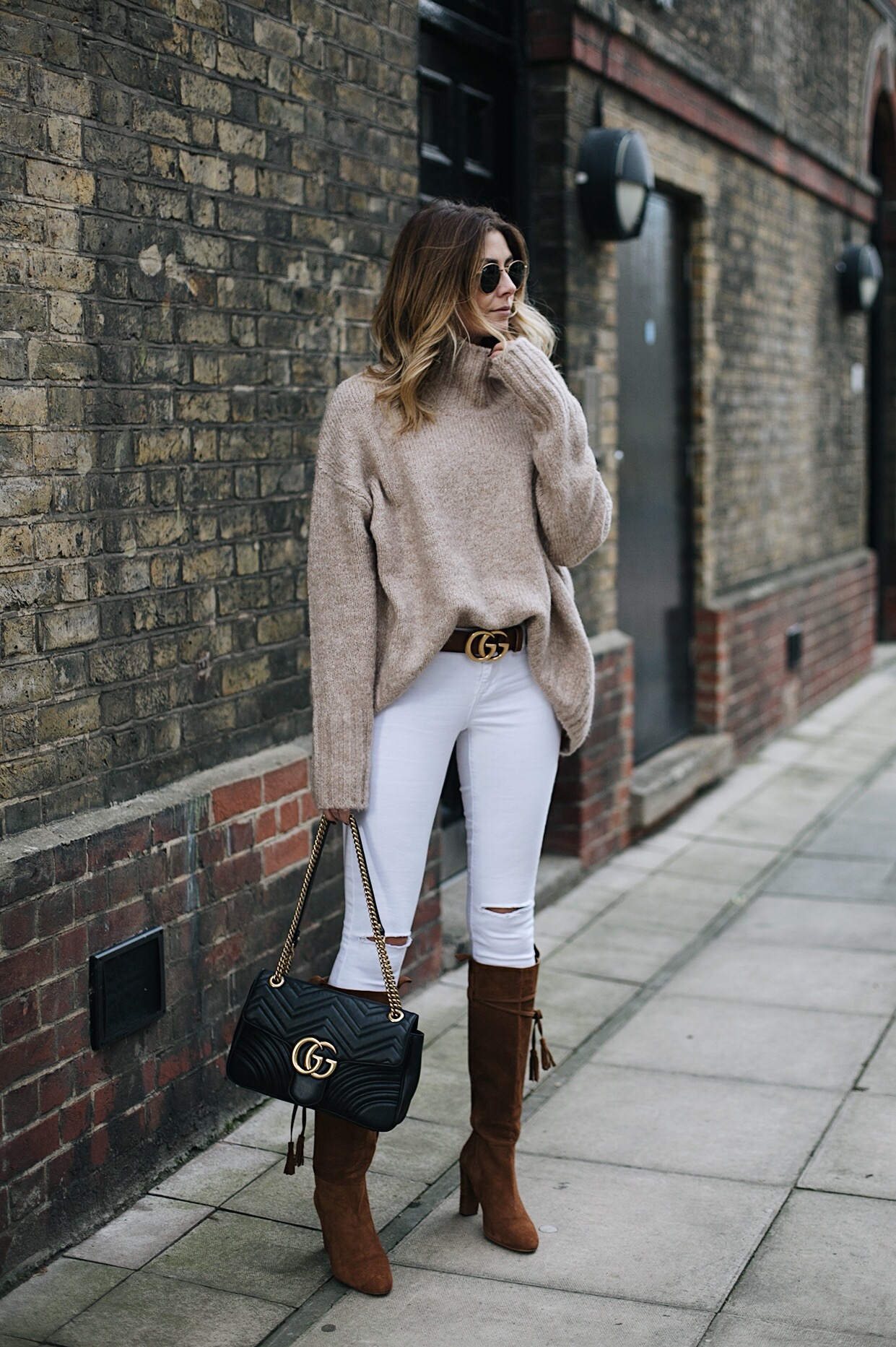 It was actually in 2016 that the Gucci Marmont collection was released, and I invested in it pretty soon with these red suede heels, but I can tell it's going to be a huge trend for 2017.  Gucci had a great year in 2016 and once more they have returned to the top position when it comes to luxury brands.  Every season we see a handful of 'IT' bags emerge onto the scene and this season the Gucci Marmont is right in pole position. For anyone that has followed me since day dot, or even only going back 3 years ago, you'll know that I didn't 'do' luxury brands.  I literally had a couple of designer handbags which I'd had for years and had probably seen better days.  But with hard work and perseverance I've worked my way to a comfortable position where I can treat myself from time to time.  Over the last 2 1/2 years my handbag collection has grown but I'm still very much in tune with the mindset of the old Emma, who wasn't used to such luxuries.  What I love most about Gucci isn't it's timeless and classic appeal but the broad spectrum of pieces in the collections for varying budgets.  
I bought the medium size Matelasse Marmont bag, albeit at Heathrow Terminal 5 which meant that it was tax free, score!  I'd had my eye on this bag for some time now although I originally wanted it in Black velvet, which was about £400 cheaper.  However I couldn't find the velvet version in stock anywhere and in the end decided that leather was a little more trans-seasonal.  If you want to splash out on something like a bag then you're looking at paying a little more, although this cross body bag from the collection comes in at £640 which might be more doable than anything in the £1000+ range.  Now I understand £640 is still an insane amount of money so this is where the hero piece of the season comes in, the new GG belt!  Again I bought mine in T5 and if anyone is flying from there then I'd seriously recommend doing your luxury shopping before your flight to take advantage of the discounted prices.  At full price these belts start from £220 for the slim version (1.5cm), £240 for the Medium version (3cm) up to £300 for the wider version (4cm) like I have and £640 for the super wide version.  If you're a little more extravagant then you may like the embellished styles, but be prepared to pay more.  This is a great entry price point for an iconic accessory that you can wear with almost every outfit and as you may have seen on my social channels I've been getting so much wear out of mine.  
I've curated a list of my personal favourite pieces from the Gucci Marmont collection but if you had to choose, which would you have?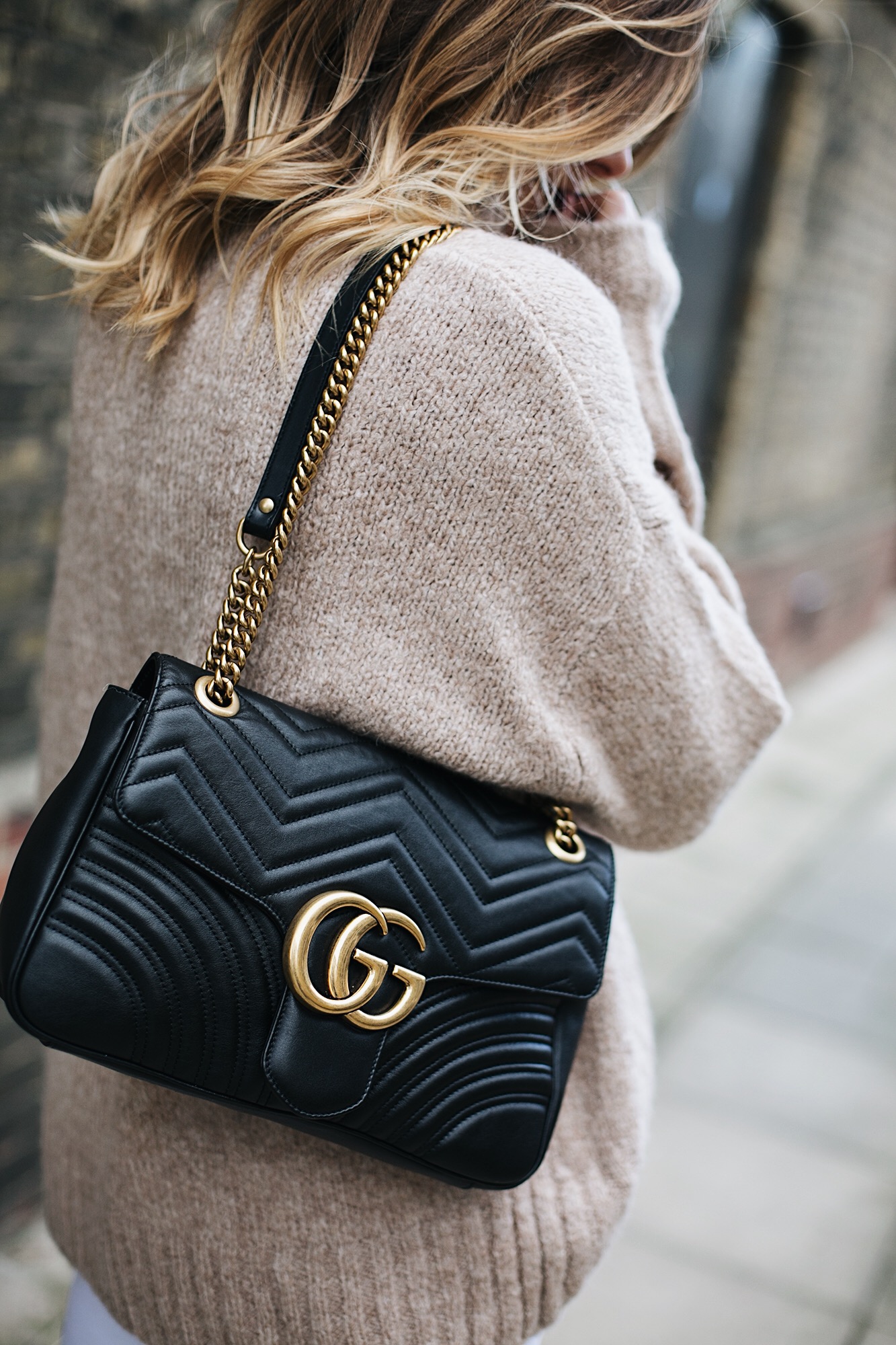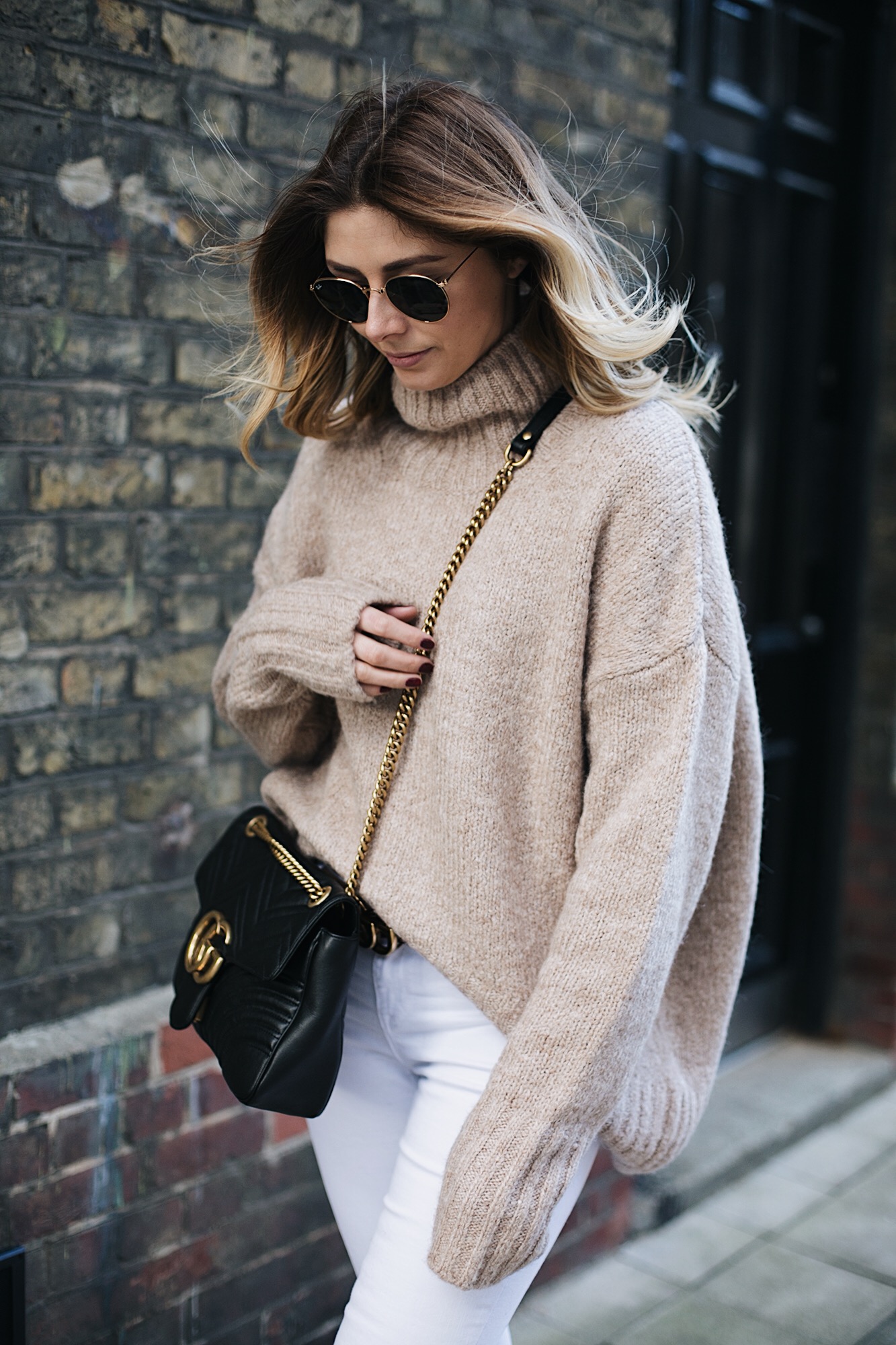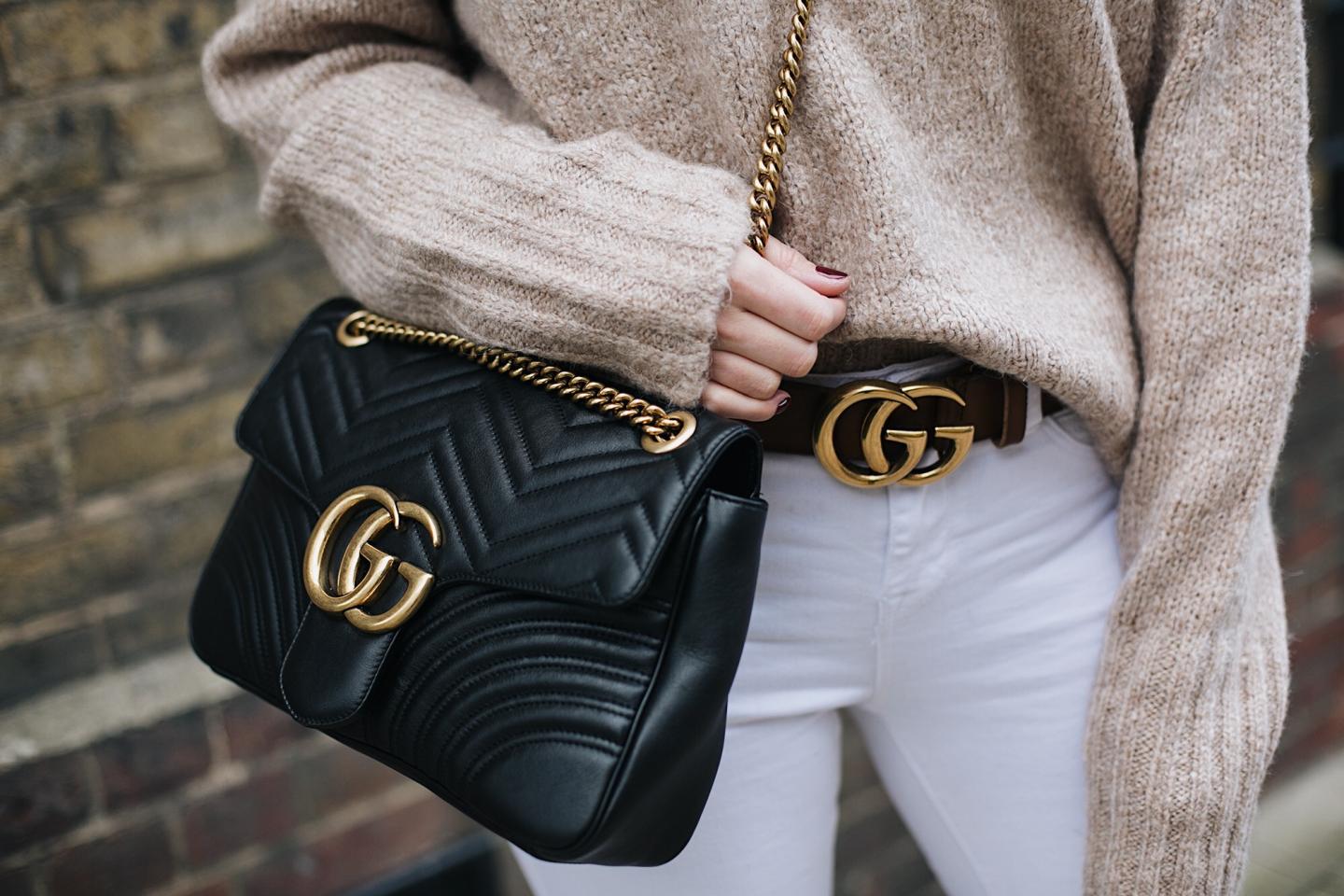 Outfit Details
Shop the Post