Earlier on this week I wrote about my love for the denim midi skirt, well today I've gone a good few inches higher and it's the turn of the denim mini skirt.  It's one of those wardrobe essentials I'm always banging on about and every year I update my denim mini with something different.  When I came across the rough frayed edges, patch pockets and button-up goodness of this particular skirt I knew…this was my summer of 16′ denim mini.
Obviously with a mini skirt there's a whole lotta' leg going on, especially with my long gangly pins so I always opt for wearing something more covered on top.  You all know I'm a serial shirt collector and this off white military shirt was the perfect partner for this skirt.  I also never shy away from donning a pair of ankle boots through the summer months and I recently acquired these rather Isabel Marant-esque (minus the price tag) suede booties which I'm pretty obsessed with right now!  
As always I like to add in a designer handbag, and today's bag of choice is this Gucci 'Disco' bag from the Soho collection.  If you've followed me for at least the last 8 months then you'll remember Simon buying me this handbag on our mini-moon in Budapest last September.  I have to say it's probably the best handbag I own and if cross bodies are your thang then the Disco should certainly be part of your collection.  
On a slight beauty note I must mention a couple of products which I've recently become obsessed with because they ensure my pins are summer (and photo) ready.  I consider my legs to be my best asset, and in the Summer months I like to put them proudly on display, however they take a little work after the months of being hidden away, shrouded by an array of fleece pyjamas.  Obviously hair removal is an important factor of having Summer ready legs but I find that having a tan is also key.  I'm now 30 and in my youth I was quite the sun worshiper, however now we're being made more aware of the risks of sun damage I'm all about the fake tan!  Now that the tanning industry has become so advanced, we've waved bye bye to the Umpa Lumpa days and we're now spoilt for choice with a whole range of tanning products.  My personal favourite is St Tropez, and as you will have seen over the last couple of months I have had a few St Tropez spray tans and they are amazing!  But sadly I don't have the time to be spray tanned every week so I have a few products which I use at home, the classic tan mousse (applied with this tanning mitt) is my ultimate fave (and also what I'm 'wearing' here).  Once I'm looking like a bronzed goddess I apply Sanctuary Body Wonder over my legs arms and décolletage.  This stuff is magical!  It's a lightweight tinted body cream which is infused with light reflecting, skin blurring, shimmery particles…basically it's airbrush in a tube…yay!  It's only £8 and is probably going to be the one product I can't live without this Summer.
If you're intrigued about self tan, maybe haven't tried it yourself or just want to know my failsafe tips and tricks then stay tuned because I will be posting a full 'Self Tan Guide' in the next 2 weeks!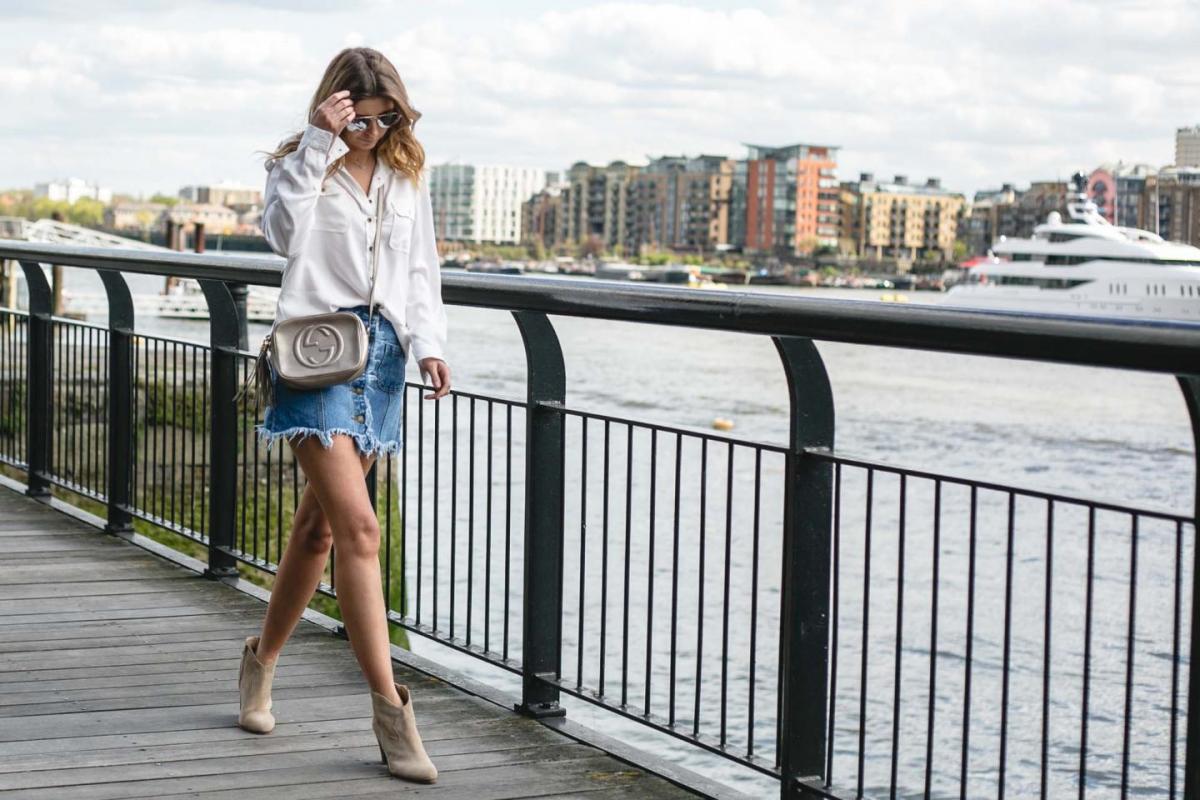 Outfit Details
Shop the Post